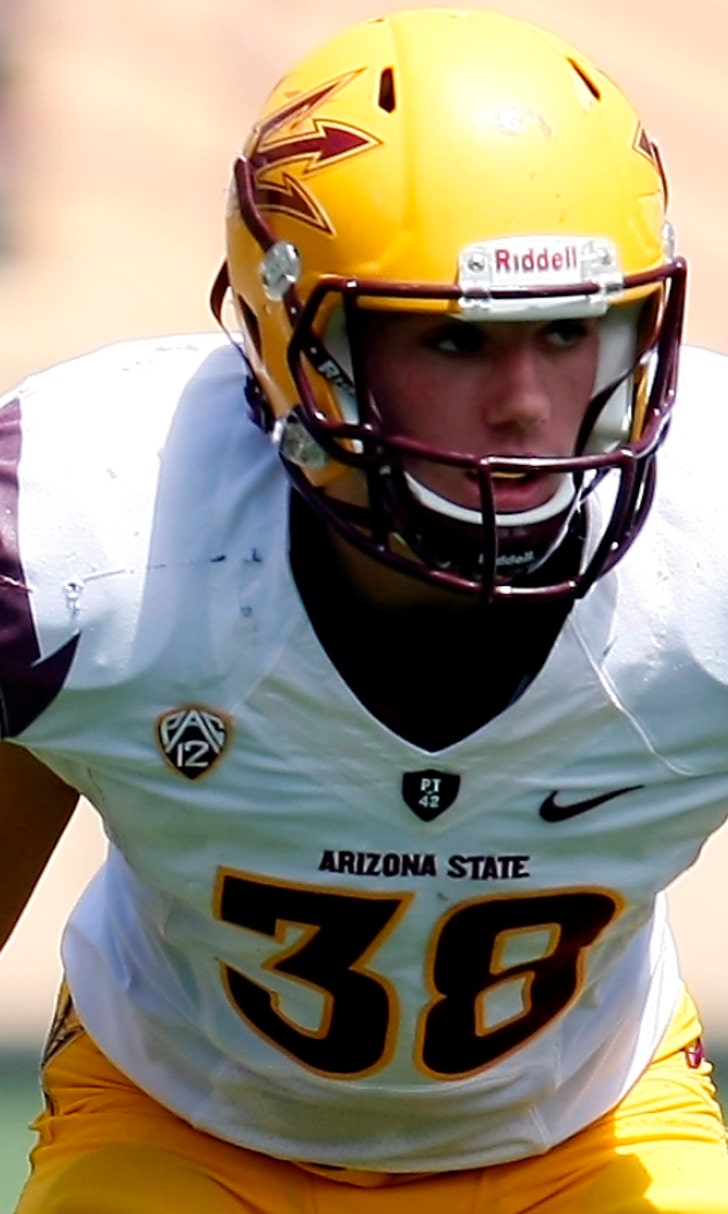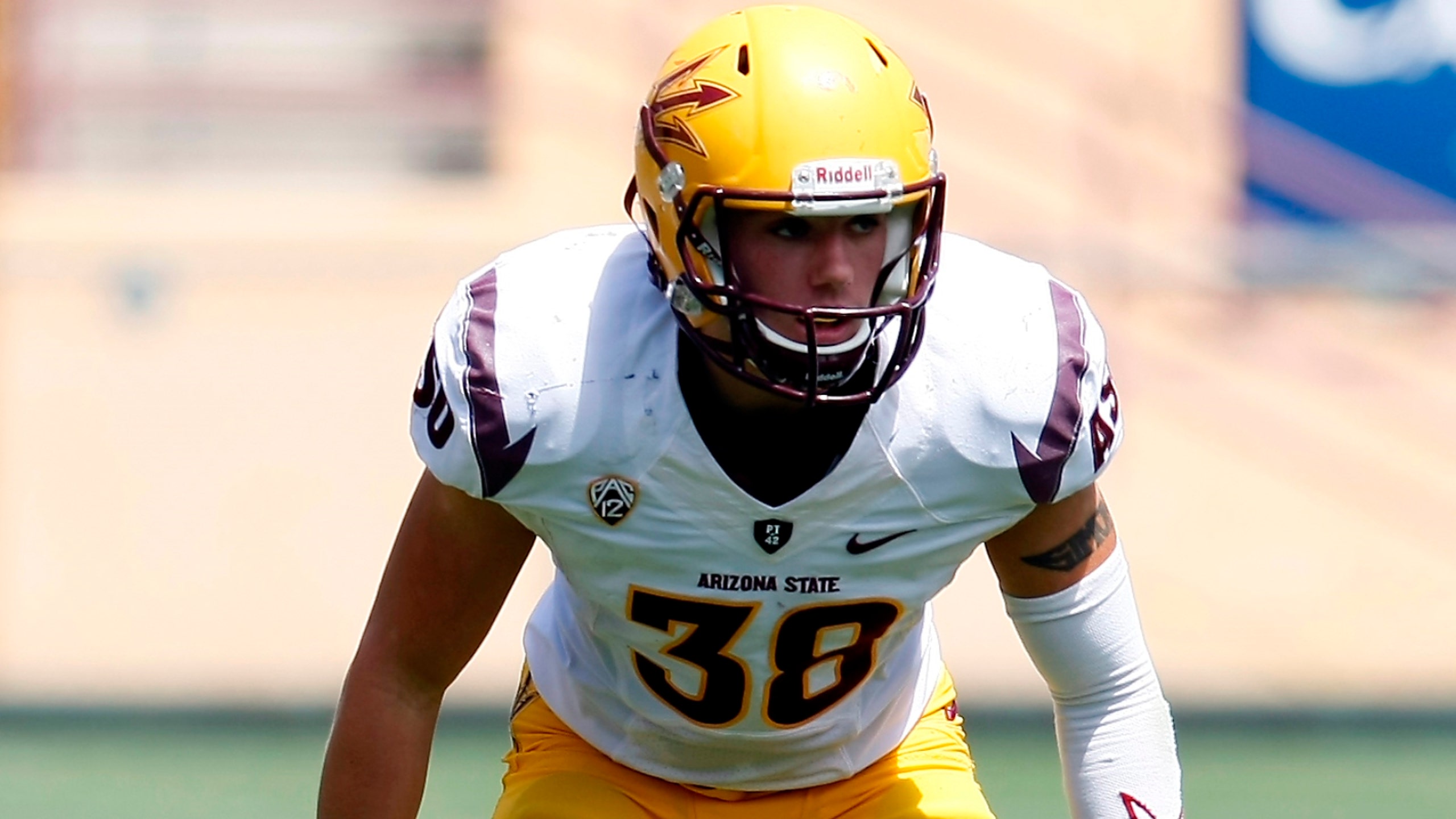 ASU walk-on Simone hungry for starting job
BY foxsports • August 13, 2014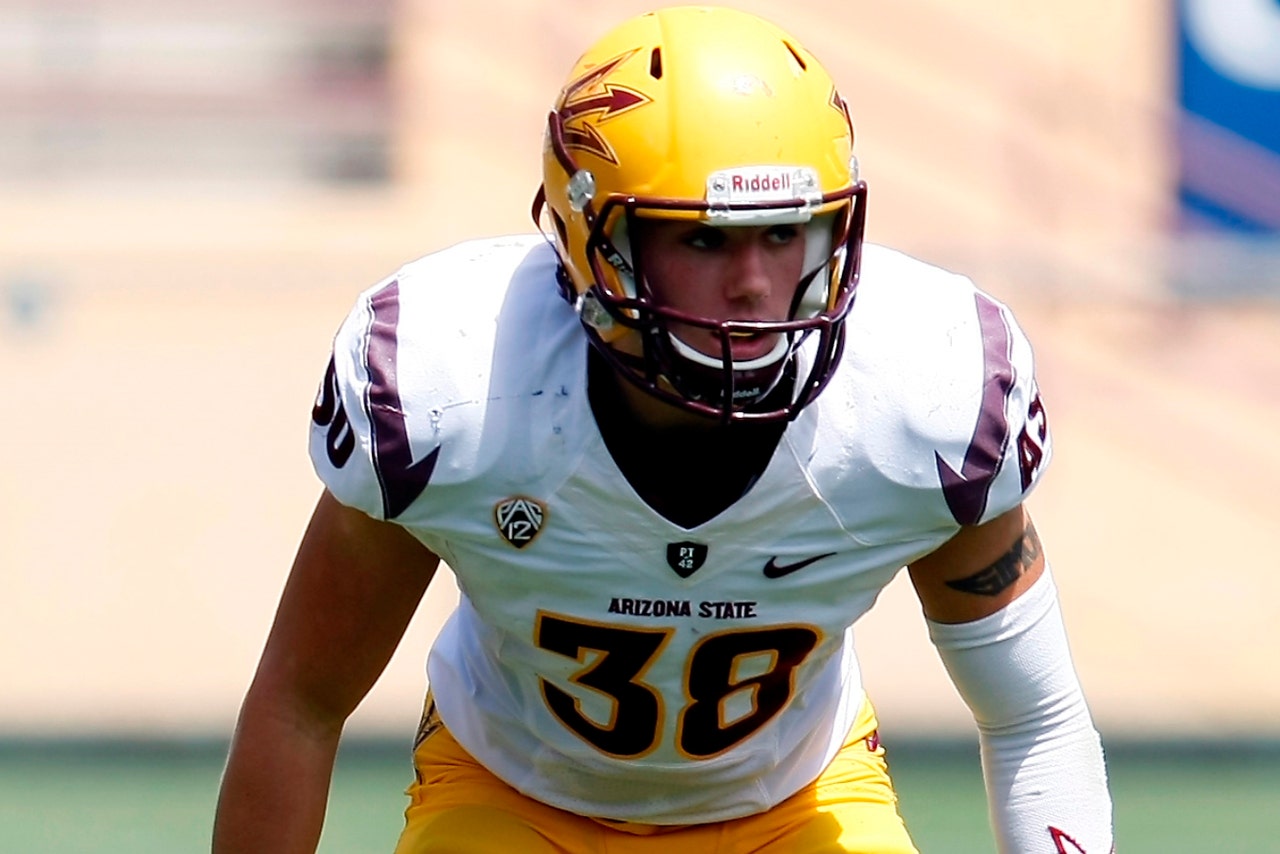 TEMPE, Ariz. -- On the eve of National Signing Day in 2011, Jordan Simone remained torn. Trying to decide between a scholarship offer at lower-division Eastern Washington or a walk-on opportunity at Washington State, the defensive back turned to his father for advice.
A former walk-on wide receiver at Arizona State, Ron Simone offered the push his son needed to pick up the phone and commit to a tougher path as a walk-on in the Pac-12.
"I just told him 'Go where you want to go and have fun,'" Ron Simone said. "His thing was in his mind he believed he could play at the Pac-12 level, and I did, too."
Simone spent only one season at Washington State but continues to prove he can play at the Pac-12 level, now at ASU, where he has positioned himself to win a starting job this season.
"I'm not really competing to be a starter," Simone said. "I'm competing to be the best in the Pac-12. I have high standards for myself whether people look at me as a walk-on safety or as a guy that could be a First Team All-Pac-12 safety, and I truly believe I can do that."
It's that confidence that helped get Simone where he is now.
But Simone's journey started at Washington State, where he committed as a preferred walk-on after being recruited by then-defensive coordinator Chris Ball, who coveted the Sammamish (Wash.) Skyline High School product but didn't have a scholarship to offer.
"He said 'We don't have a scholarship for you, you can earn one, but I really want you to play here,'" Simone recalled.
Simone proved himself quickly in Pullman, playing on every special teams unit as a freshman. But after the season, Washington State dismissed coach Paul Wulff, and Simone didn't fit the new coaching staff's plans.
After taking a season off, Simone followed Ball to ASU, where Ball served on Todd Graham's staff, joining the Sun Devils for spring drills before the 2013 season, which he had to sit out per NCAA transfer rules.
Simone spent the year working on ASU's scout team, proving himself all over again, and by spring practice worked his way up to a spot with the first team defense. Now a redshirt junior, he came to fall camp as the first team bandit safety and has made a big impression.
"Jordan has really been impressive," Graham said. "Jordan's really smart. He comes in and watches film with me every day after practice. Great communicator, which we need back there. Just got to get experience. That's all he lacks."
That communication in the backfield has given Simone an edge so far over redshirt freshman James Johnson, who is seen as a better tackler with more natural athleticism.
"I'm real loud whether it's on the field or off the field," Simone said. "I'm always loud. I think that helps just being kind of crazy, just being able to chirp chirp around and get everyone the call."
Simone could win the job for that reason, as ASU needs a strong verbal presence in its secondary, a role Alden Darby filled the past two seasons. But Simone knows his shortcomings and believes he has the intangibles needed to overcome them.
"I'm not the fastest, I'm not the strongest, but I pride myself on having a lot of heart " Simone admits. "That's something I truly believe has brought me here and that's the reason I'm playing is that I've got a lot of heart."
Added Ball: "He just gets better every day. He loves to play the game more than anybody I've ever coached."
Simone can regularly be found working by himself after practices, hitting a tackling sled solo while many of his teammates head for the locker room. He figures as a walk-on, he has to do the extra work, though he insists he'd do it even if he were on scholarship.
That hard work now could earn him a scholarship next year. His father can attest to that, having earned a scholarship in 1985 after two seasons as a walk-on.
"As a walk-on, you've got a lot of people looking at you out of the corner of their eye going 'Is this guy even supposed to be here?'" Ron Simone said. "I think his teammates and his coaches appreciate his effort and respect the fact he wants to be part of something big."
Along with his passion and hard work, Simone has distinguished himself in practice as a hard hitter, a no-fear tackler with an edge to compliment Damarious Randall's ball hawk style.
"I'm an enforcer," Simone said, again displaying his confidence. "If you're going to catch the ball on me -- which, slim chance -- I'm going to hit you after because I'm pissed off about it."
With touted prospect Marcus Ball still sidelined by an undisclosed medical issue, Simone is all but certain to play this season, whether or not he starts. But Simone is proving himself more than a placeholder.
Competing against one of the Pac-12's best offenses in practice on a daily basis, Simone is making good on his decision to take the hard road at the FBS level. Now, he's trying to prove he belongs on the field against some of best teams in the conference and the nation.
"I truly believed I could play at this level," Simone said. "I've still got people that doubt me, and I'm trying to change their mind."
Follow Tyler Lockman on Twitter
---