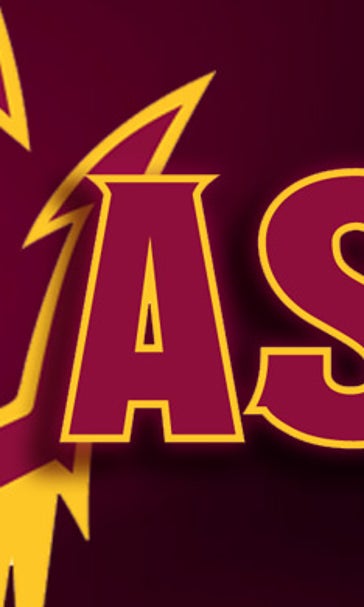 ASU softball drops Pac-12 opener to Oregon State
March 15, 2014

CORVALLIS, Ore. -- The seventh-ranked Arizona State softball team lost to Oregon State 3-2 in its Pac-12 opener Friday.
The Sun Devils (26-4, 0-1 Pac-12) struggled to come up with clutch hits, stranding 11 runners. That inability to take advantage of scoring oportunities would prove to be the ASU's undoing, ruining a solid effort from senior pitcher Dallas Escobedo.
Escobedo (11-3) racked up 15 strikeouts in the game, matching her career high for a non-extra-inning game and setting a new career best for a six-inning performance. The senior gave up three runs on five hits with two walks in the contest, however, and the Sun Devils couldn't rally after falling behind the Beavers (10-13, 1-0 Pac-12) in the bottom of the third.
ASU struck first when Haley Steele brought Alix Johnson home with an RBI single in the top of the first inning for a 1-0 lead.
Oregon State wasted no time responding, as leadoff batter Kori Nishitomi sent a shot over the fence down the right-field line to even things at 1-1 through one inning.
The Sun Devils reclaimed the lead in the third inning when pinch hitter Sierra Rodriguez lined a RBI single into center field with the bases loaded to score Steele and make it 2-1.
The lead again was short-lived though, as the Beavers responded on a two-RBI double by Alexis Gonzalez in the bottom half of the inning that gave Oregon Stage a 3-2 advantage, one it would not relinquish.
ASU loaded the bases against in the fourth inning with two outs, but a Elizabeth Caporuscio strikeout ended the last real threat by the Sun Devils, as the nine of the next 10 batters were unable to reach a base.
ASU couldn't solve Oregon State starter Amanda Najdek (6-8) who pitched a complete game while giving up one earned on six hits to go along with six strikeouts.
---