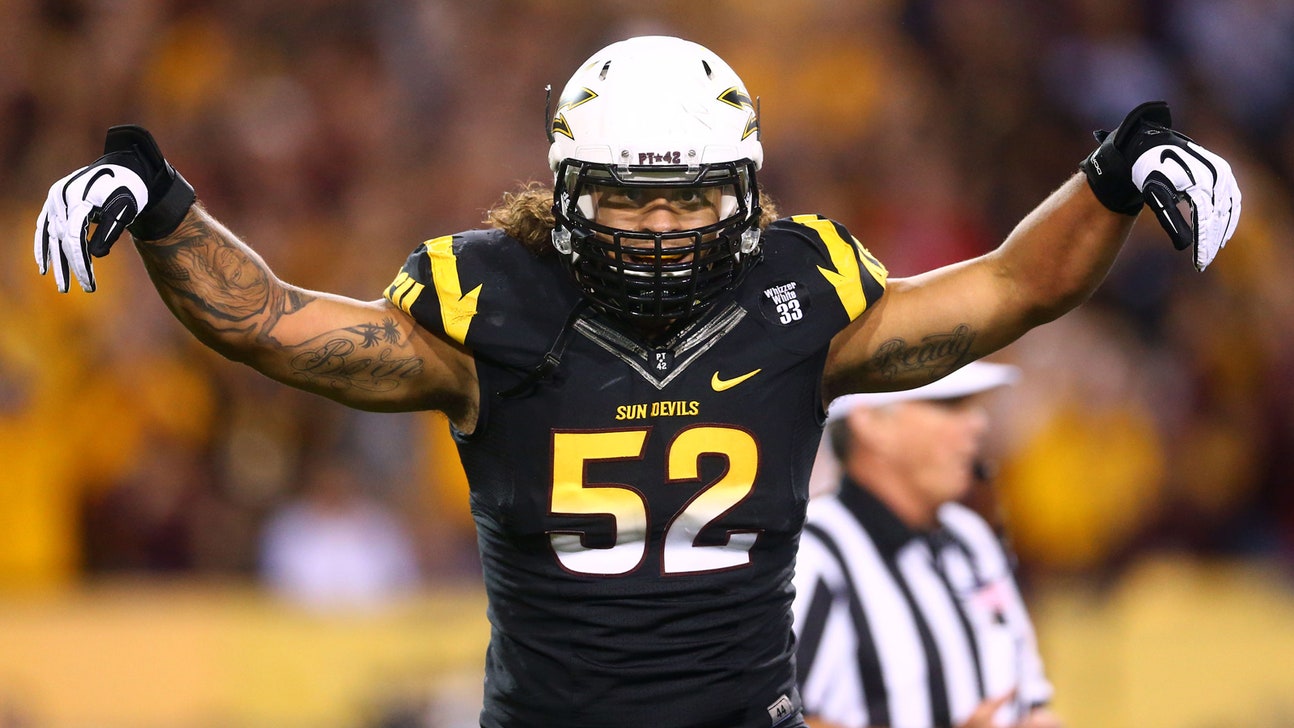 ASU notes: Bradford to decide future after Holiday Bowl
Published
Dec. 21, 2013 12:10 a.m. ET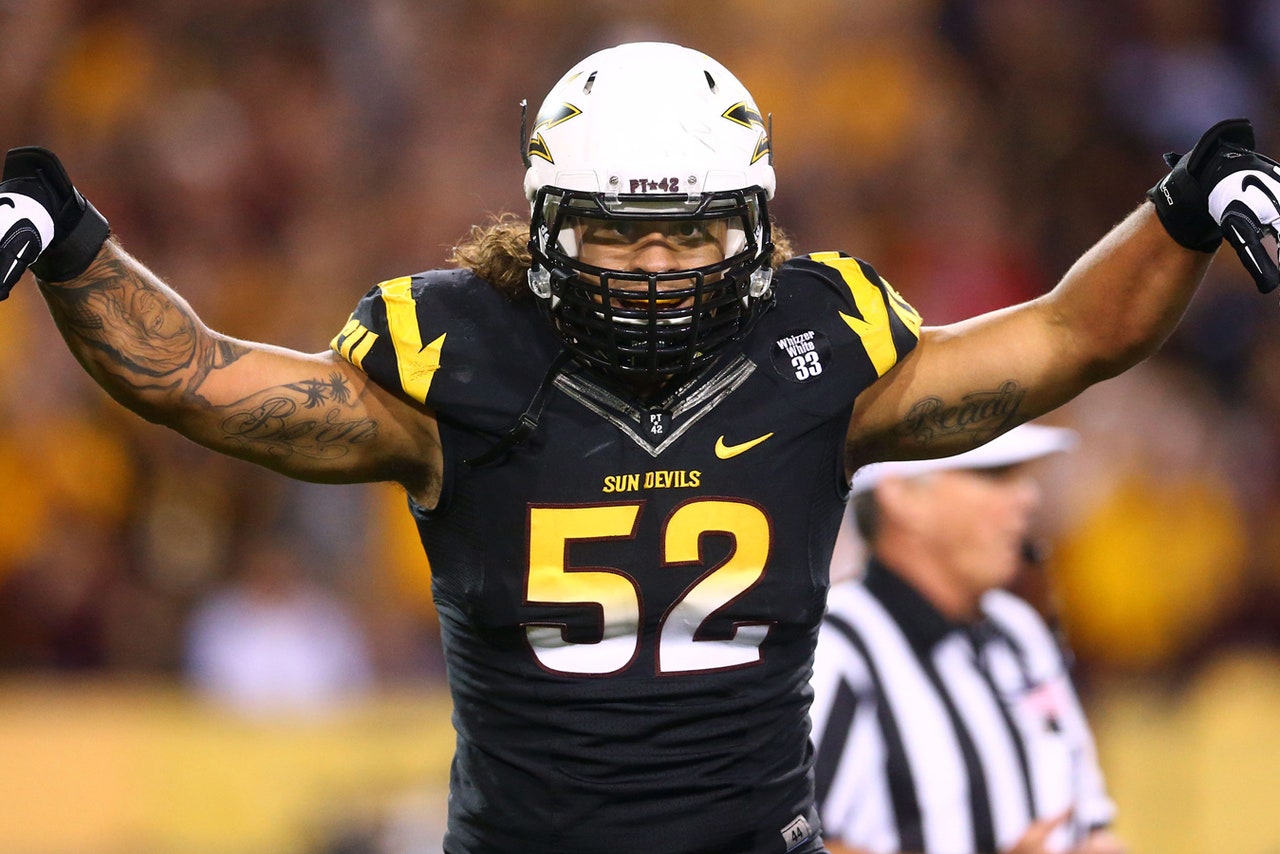 TEMPE, Ariz. -- Arizona State linebacker Carl Bradford plans to decide whether or not he'll return for his senior season once he receives a draft grade from the NFL Advisory Committee, pushing his decision until after the Holiday Bowl.
"It's about making the right decision at the right time and not rushing into anything," Bradford said Friday. "I'm just waiting until after the bowl game, and I'll go from there."
Bradford spoke extensively about his looming decision for the first time a day after ASU coach Todd Graham said he "would be shocked" if Bradford did not return in 2014. While Bradford said he is focused on ASU's Dec. 30 bowl game against Texas Tech, he admitted it's a nice compliment to even be asked about the possibility of turning pro early.
"It's exciting, man," Bradford said. "It's a blessing, honestly. I'm blessed to be in this situation. Coming up as a little kid, this was always my dream."
Bradford was a second-team All-Pac-12 selection this year after leading ASU with 18 tackles for loss and tying for the team lead with 8 1/2 sacks. He said Friday that was not quite the season he had hoped for, though he recognizes it was a good season.
Should Bradford decide to enter the draft early, ASU's defense would return just two starters next season. The graduation of eight senior starters, Bradford said, will not impact his decision, as he's confident in the young players the Sun Devils have coming up.
Bradford said he has given a little thought to what a particular draft grade would mean for his decision but wants to have discussions with his family and Graham. He also wants to look within himself before making a decision.
"I just want to have a talk with myself to see if I'm mentally ready for the next level," Bradford said. "I'll talk it over with my family and everything, but I think the main thing is talking it over with myself."
Bradford said he knows he could mature with another year in college and expand his understanding of the game but plans to make whatever decision is in his best interest.
"Both of them are great options to have," Bradford said. "The fact that I get to choose between the two is a blessing. That's why it's such a hard decision. I feel like either way I'm winning."
ASU announced Friday the signing of New Mexico Military Institute defensive lineman Edmond Boateng, the first official member of the 2014 recruiting class.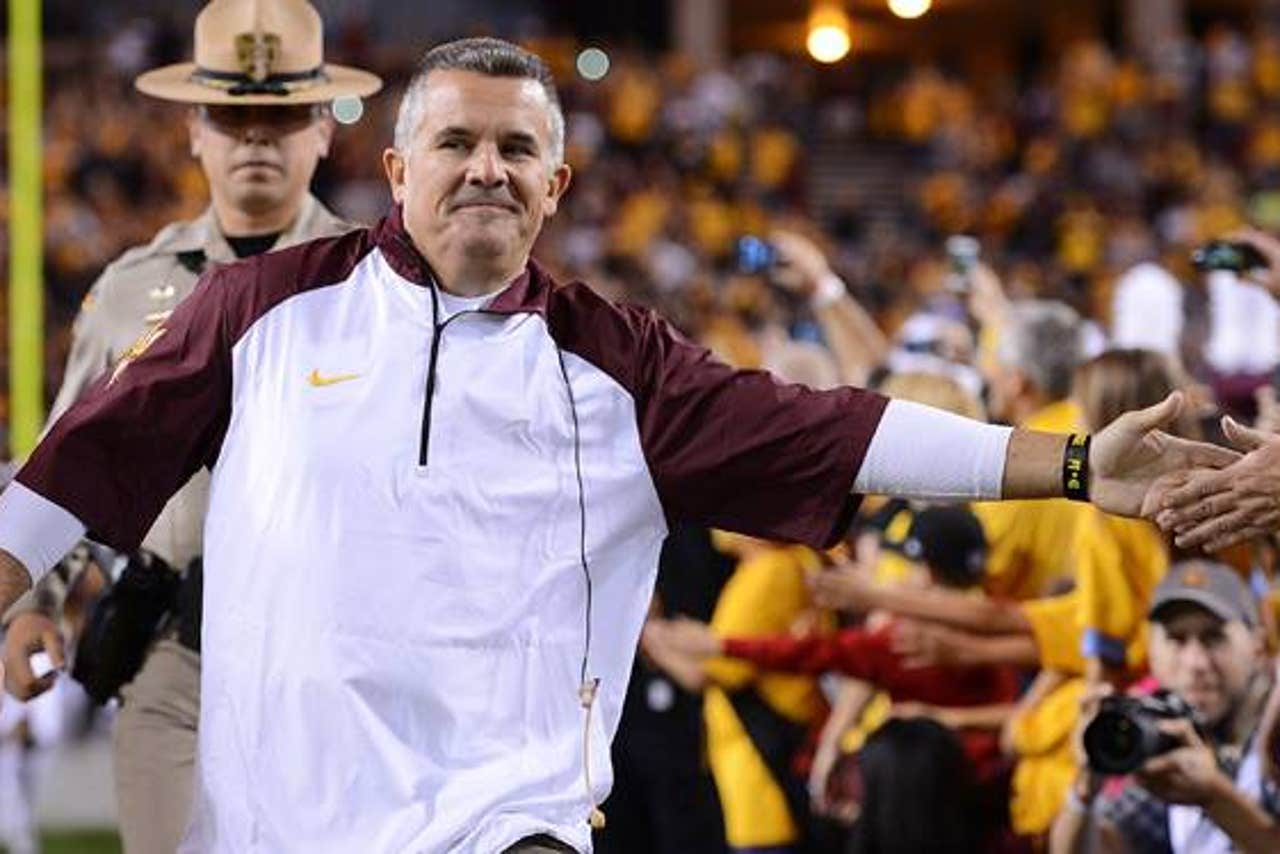 110 Sports Podcast: ASU coach Todd Graham joins Matt Minkus to talk about the season and the upcoming Holiday Bowl.

Boateng, 6-foot-4 and 275 pounds, is regarded as a three-star prospect by recruiting services. He had reported offers from Arizona, Cincinnati, Miami, West Virginia and others but chose the Sun Devils after visiting campus last weekend.
Boateng, a native of Roswell, N.M., signed in the mid-year National Letter of Intent signing period for junior college players and is expected on campus in time for the start of the spring semester Jan. 13. He is expected to participate in ASU's offseason conditioning program and spring practice and will have three seasons of eligibility.
ASU's running back situation ahead of the Holiday Bowl remains a little murky but started clearing up Friday. Sophomore D.J. Foster was still somewhat limited and wore a no-contact jersey but did take snaps with the first-team offense, which he had not done since injuring his left knee in the Pac-12 title game.
Graham said Thursday he expects Foster to be full speed soon and still anticipates he will play in the bowl game. Redshirt junior Deantre Lewis also took first-team snaps Friday and appears on track to play in the Holiday Bowl despite a right knee issue. Both backs finished practice early Friday, watching from the sidelines with ice on their injured knees.
Starting running back Marion Grice, sidelined with a leg injury since ASU's Nov. 23 win at UCLA, was not at Friday's practice. He remained in a walking boot Thursday and appears more and more unlikely to play in San Diego.
---