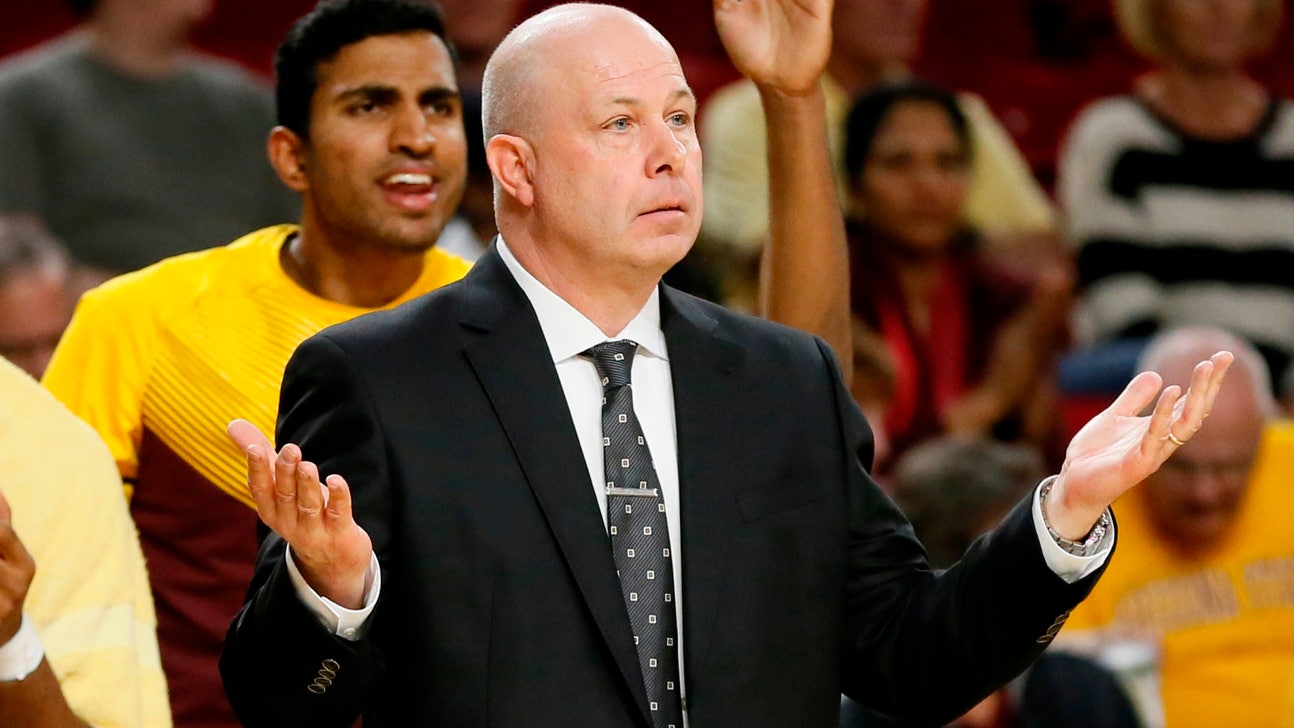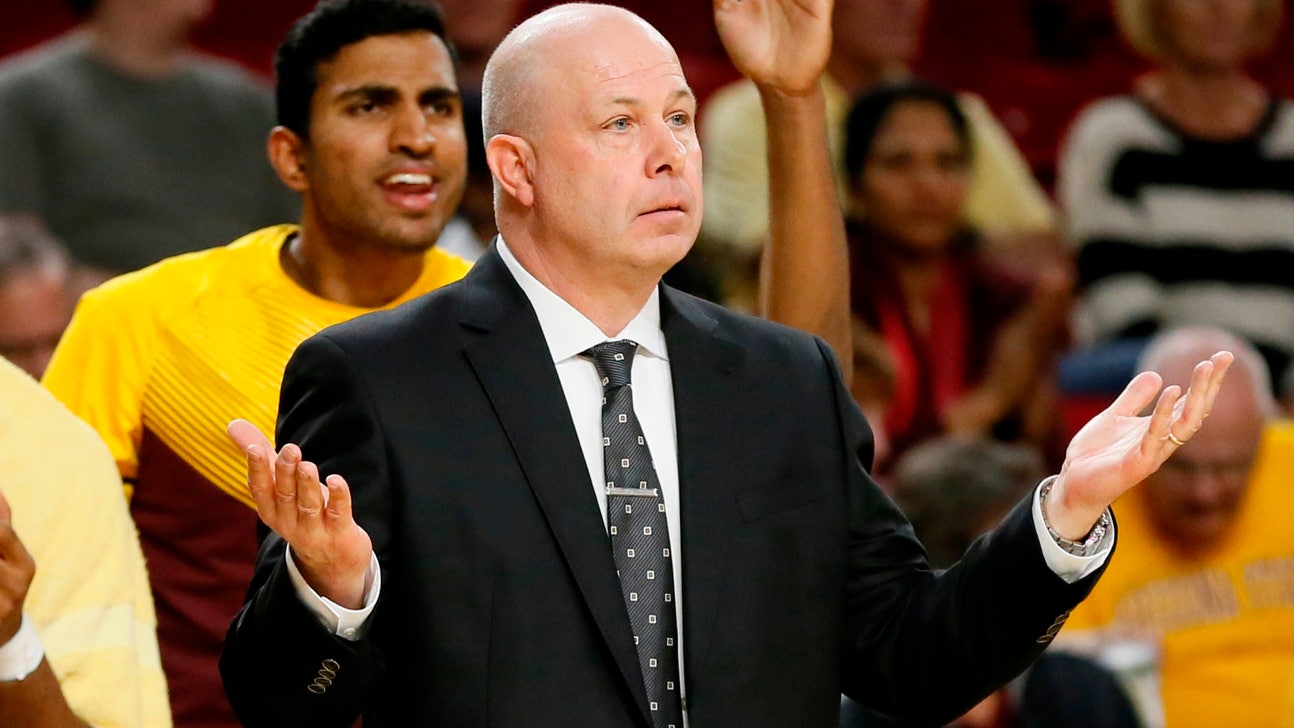 ASU fouls ups, falls to Oregon in OT
Published
Jan. 31, 2015 12:24 a.m. ET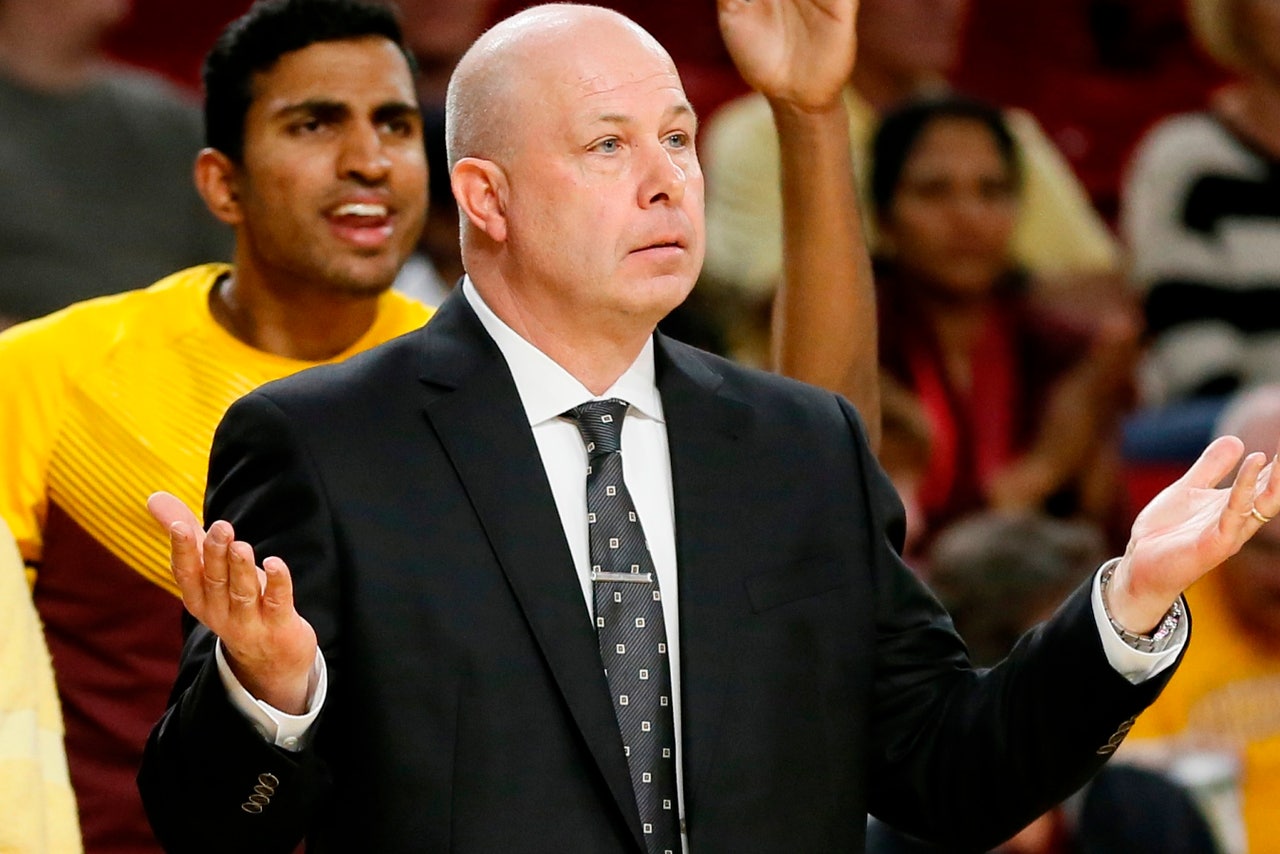 TEMPE, Ariz. -- Two days after asserting himself going to the basket, Shaquielle McKissic did the same thing from 3-point range Friday. But his career-high six 3-pointers, including one that sent the game into overtime, were not enough to offset Arizona State's poor three throw shooting in a 68-67 loss to Oregon at Wells Fargo Arena.
ASU was 7 of 15 from the foul line, 4 of 11 in the second half, and twice missed the front end of one-and-one opportunities. It was the one glaring deficiency that prevented the Sun Devils from their fourth victory in five games.
"You have to make free throws in a close game to win," ASU coach Herb Sendek said after the Ducks completed the season sweep of the Sun Devils.
So instead of heading into its home rematch against No. 6 Arizona on a nice run and entering the second half of Pac-12 play in the middle of the pack, ASU (11-11, 3-6) let a winnable game slip away.
"I didn't want to end the first half like this," McKissic said. "That was our game to win. We just have to play all 40 minutes."
McKissic played through stomach issues and scored a career-high 24 points. He hit three 3s in the first 4-1/2 minutes of the second, including one that tied the game at 60 from deep on the left wing with 1.2 seconds left in regulation. But McKissic, who was 7 of 7 from the foul line against the Oregon State on Wednesday, did not attempt a free throw Friday.
Point guard Tra Holder, who had a career-high 16 points on 6-of-11 shooting, was 3 of 4 at the foul line. Gerry Blakes and Jonathan Gilling missed their only free throws. Eric Jacobsen had eight points and was 4 of 9 on free throws before he fouled out.
The Sun Devils' poor free throw shooting was amplified by Oregon's success. Forward Elgin Cook (23 points) and guard Joe Young (14 points, seven assists) each was 6 of 6 from the line. Cook was three points shy of his season high, defended mostly by Gilling, who started in place of Savon Goodman.
"We hit our free throws. That was the difference in the game," Oregon coach Dana Altman said.
Young, who has made 67-of-72 free throws this season, hit four in the first 2:20 of overtime, countering a Holder driving layup for a 64-62 lead. After Jalil Abdul-Bassit blocked a Blakes drive, Cook made two free throws for a 66-62 lead.
ASU went ahead when Gilling made his first 3 of the night, and McKissic blocked Cook in the post and scored on a driving layup down the lane to make it 67-66. Young hit a 17-foot jumper with 25.6 seconds left to put Oregon back in front, and Arizona State did not get a good look at the basket on its final possession, Oregon's quickness forcing Bo Barnes into an errant 26-foot 3-point try as time expired.
McKissic pointed to the first half, when Oregon jumped to a 30-20 lead in a stretch in which the Sun Devils were 4-of-14 from the field and committed five of their 14 turnovers.
"They beat us the first 15 minutes of the game," McKissic said. "We have to bring energy and we have to play harder. We can't start games off the like that expect to go back to the (NCAA) tournament. We're not going anywhere. I'm still one hundred percent confident in the team going to the tournament."
McKissic had his best conference series after scoring 17 points in a victory over Oregon State on Wednesday despite waking Friday with a queasy stomach.
"I told coach at halftime my stomach was turning," McKissic said. "I thought I was going to throw up the whole second half. That's neither here nor there. I guess it was for the better, at least offensively. I ate before the game. I don't really know what it was. At this point, I'm just really exhausted."
Know the Sun Devils are tired of losing the close ones. Their five nonconference losses were by five, five, one, seven and three points, and there two losses on the Oregon trip two weeks ago were by a combined 11 points.
Sendek did not use inexperience as a reason on Friday, even for a team that lost its three top contributors. ASU entered the game 11th in the Pac-12 shooting 66.5 percent from the foul line.
"We could look for other answers, but if you are going to leave 10 points at the foul line and they are not ..." Sendek said. "Or pick the other games in question. Maybe I'm over-simplifying, but I have a hard time going to experience. I don't know how else to slice it."
Follow Jack Magruder on Twitter
---