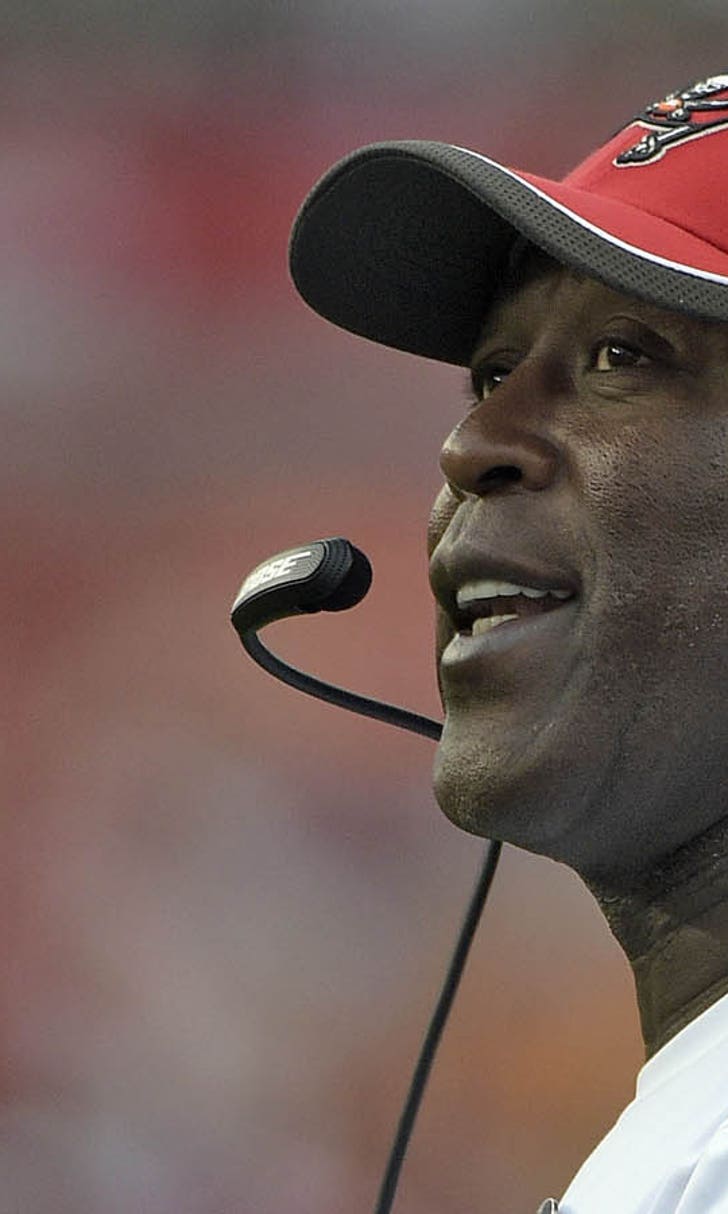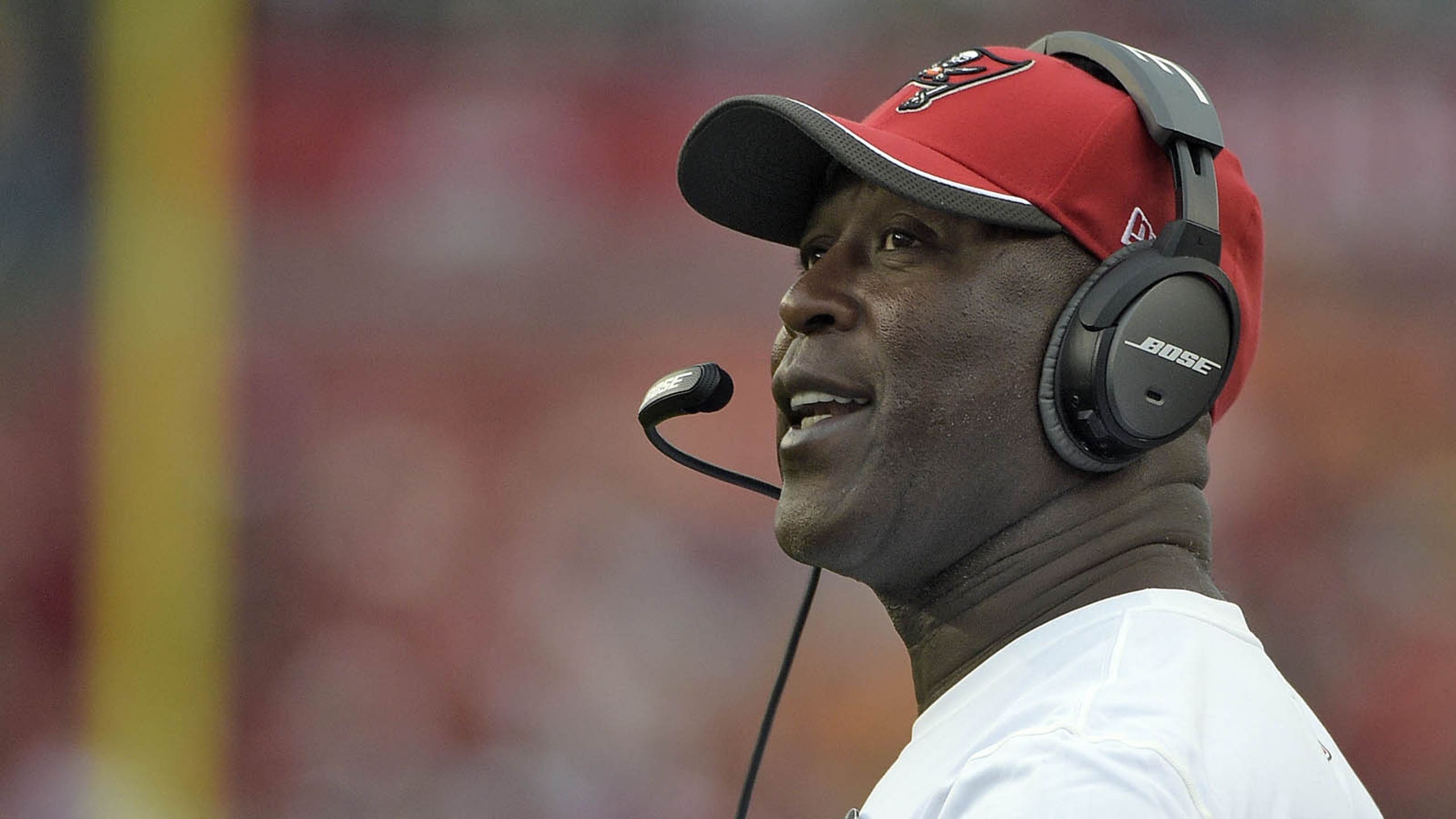 As NFL playoffs carry on, Buccaneers ponder moves to get there
BY foxsports • January 6, 2015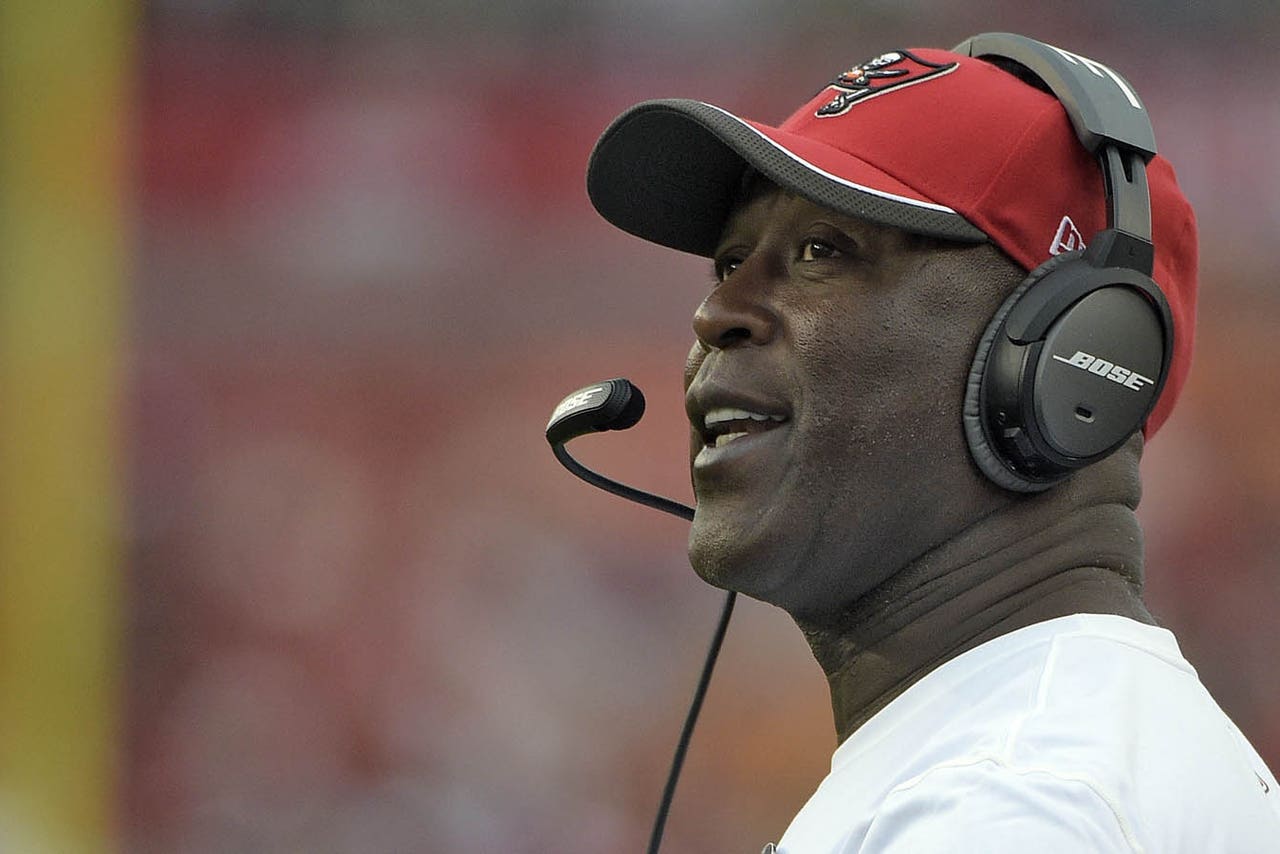 TAMPA, Fla. -- Before the Carolina Panthers ensured that the NFC South will be represented past wild-card weekend, before the Baltimore Ravens created another meeting with old nemesis Tom Brady, before Andrew Luck flicked aside the Cincinnati Bengals, before the Dallas Cowboys survived a dramatic showdown against the Detroit Lions, the Tampa Bay Buccaneers insisted they're close to where they want to go.
This was Dec. 29, a day after the Bucs' season ended in a smoldering mess at 2-14 with a loss to the New Orleans Saints at Raymond James Stadium. Players cleaned out their lockers at One Buc Place and gave postmortems on a bizarre fall, one that began with bright optimism but instead ended in deep darkness, except for a small silver lining of clinching the franchise's first No. 1 overall pick since 1987.
Few reputations were spared in the fire of the past three months, from Josh McCown's image of a collected game manager to Lovie Smith's perception as a proven winner formed during his time with the Chicago Bears, and it was hard to believe the optimistic words that rose from the ashes of unrealized hope. There were the early defensive struggles, though the unit improved in the season's second half. There was the leaky offensive line, the abysmal quarterback play and a group that ranked as the NFL's 29th-best scoring offense with 17.3 points per game.
Meanwhile, the voices that prepared to depart seemed oblivious to the smoke rising above them, as if the trouble would be chased with the additions of a few difference-makers signed in the offseason. They spoke about how better days were ahead -- possibly days that would include the franchise's first playoff berth since after the 2007 season -- but even though they work within a league known for renaissance stories, believing that they're close to reaching the postseason was difficult.
There are too many holes, too many questions, too few reasons to trust in an immediate recovery.
"I think we are close," Smith said. "I know where we're drafting and that's what you are, what your record says you are, but I just feel like we can move up the ladder fairly quick."
True, it's possible to rise with breakneck speed in the NFL. The league is built with parity in mind, and unlike with competitive imbalances in the NBA or in major-league baseball, NFL fans have reason to believe that their teams begin each season with at least a decent chance to make the playoffs.
But Smith and general manager Jason Licht earned skepticism in 2014, and though 2015 promises a fresh start with a schedule that includes just three playoff teams from this season, watching their franchise-shaping decisions with a critical eye should be necessary.
Sure, the pair hit on Mike Evans, who finished with a team-high 1,051 yards receiving. Alterraun Verner was a solid addition in free agency. Danny Lansanah and Jacquies Smith were finds as well.
Yet there were too many misses at key positions to believe the Bucs are anything less than at least two years away from contending in the NFC South. McCown had 14 interceptions. Anthony Collins, Evan Dietrich-Smith and Michael Johnson were free-agent busts. Smith handpicked Jeff Tedford to be his offensive coordinator, and the unit went belly-up when the former California coach was rarely seen after a heart procedure in late August.
"It doesn't feel that far away," Dietrich-Smith said, when asked if the Bucs were a long way from where they should be. "I think after the bye week (in Week 7), we had to re-group. I think you saw a different football team. It wasn't, 'Hey, here's another blowout.'
"Yeah, we didn't have some encouraging things that happened. But I think the overall sense ... is we didn't lose a whole lot of games by a whole lot of points."
There's something to his perspective. The Bucs lost eight games by six points or fewer, as opposed to five defeats by at least 10 points. Still, each NFL team that misses the playoffs has would-have, could-have tales of woe as they collect the scraps of a season that ended short of wild-card weekend.
Looking back, the 2014 campaign will be viewed as a golden opportunity missed to begin the Smith Era in a healthy way, and because the NFC South was so terrible, Tampa Bay could have ended its playoff drought with better calls in free agency. The Bucs can't count on their division to be as awful next season, and it's hard to imagine the Saints and Atlanta Falcons, in particular, staying down for long.
Nothing is guaranteed in the wild world of the NFL, where it's possible to go from worst to first with discipline and a little luck, but the Bucs' margin of error should close.
So the urgency should be clear for Smith and Licht to identify why so many swings and misses happened in their first season together. Turns out, the pair's rebuild of the offensive line, headlined by the signings of Collins and Dietrich-Smith and the trade with the New England Patriots for Logan Mankins, proved to be the largest failure. More tweaking of the line will be necessary, and even if the Bucs select Marcus Mariota with the No. 1 pick, the rookie's tantalizing athletic skill could be neutralized by defensive pressure.
The Bucs have their strengths, the best a defense that should improve next season on its ranking as the NFL's 25th-best scoring unit (allowed 25.6 points per game). Until they solve their offensive woes, that defense must carry them to wins.
"Real close," Bucs linebacker Lavonte David said, when asked how close the defense is to performing at its intended level. "We've still got some small things to work on, obviously. But we improved a lot. A lot of the guys see that. We're not blind to that, and we know how great we can be. And that's what we're looking forward to next year."
Next year always offers fresh hope. The chance to wipe a dirty slate clean, inspect how new additions fare, observe how old ones grow and wonder if all the optimism was well-placed.
That time will come. But for now, in a moment when the league's best compete for a chance to claim the ultimate prize, the Bucs feel so distant from entering the conversation.
You can follow Andrew Astleford on Twitter @aastleford or email him at aastleford@gmail.com.
---