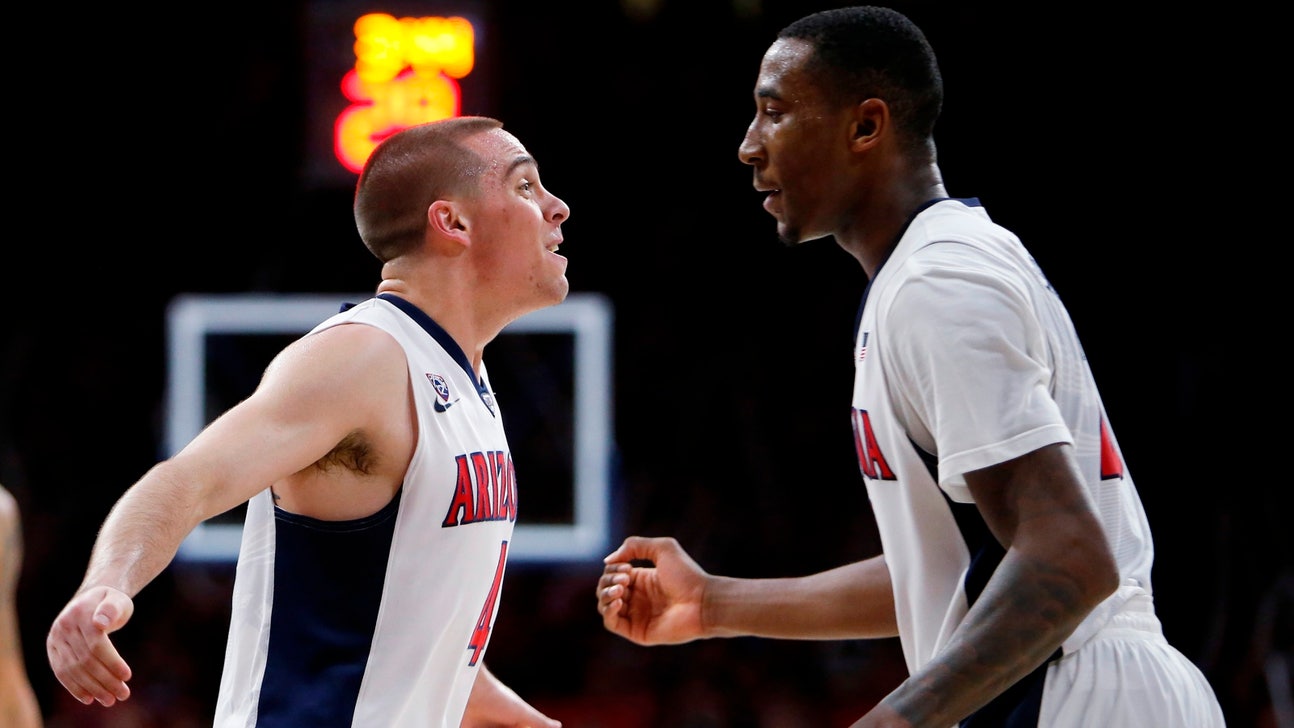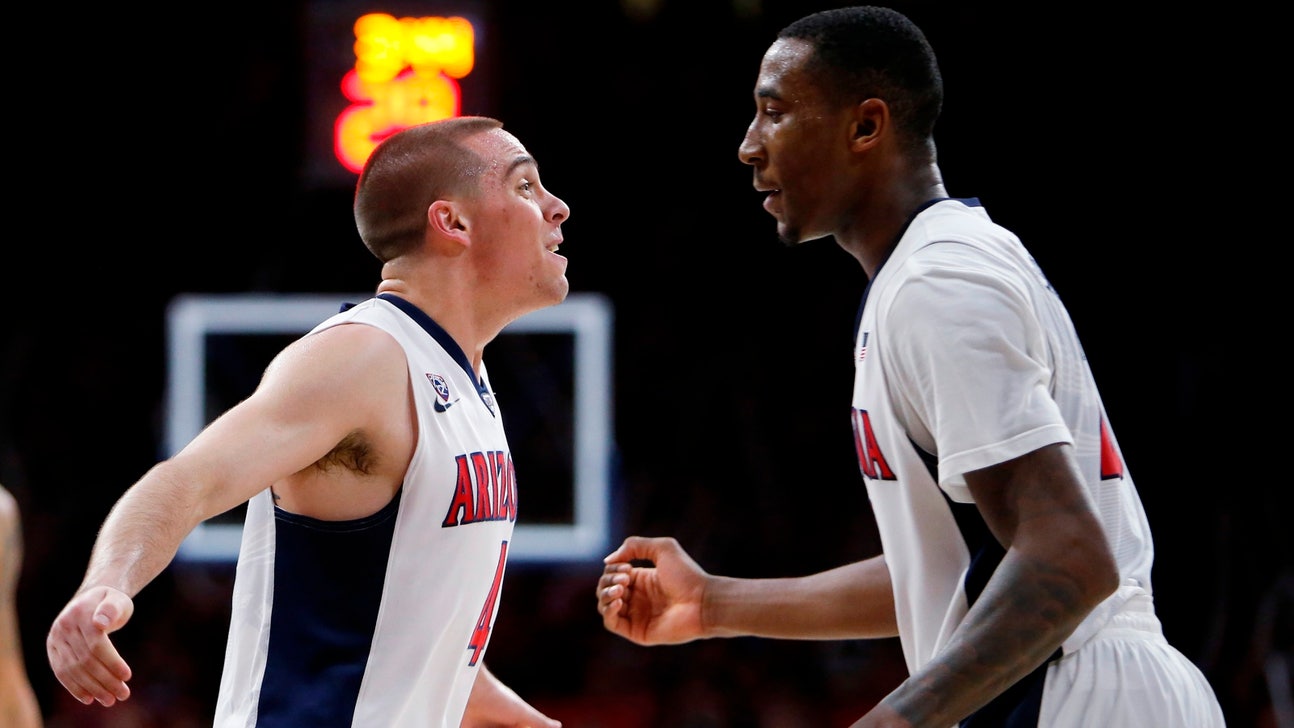 Arizona's McConnell again plays like Pac-12's POY
Published
Jan. 31, 2015 1:59 a.m. ET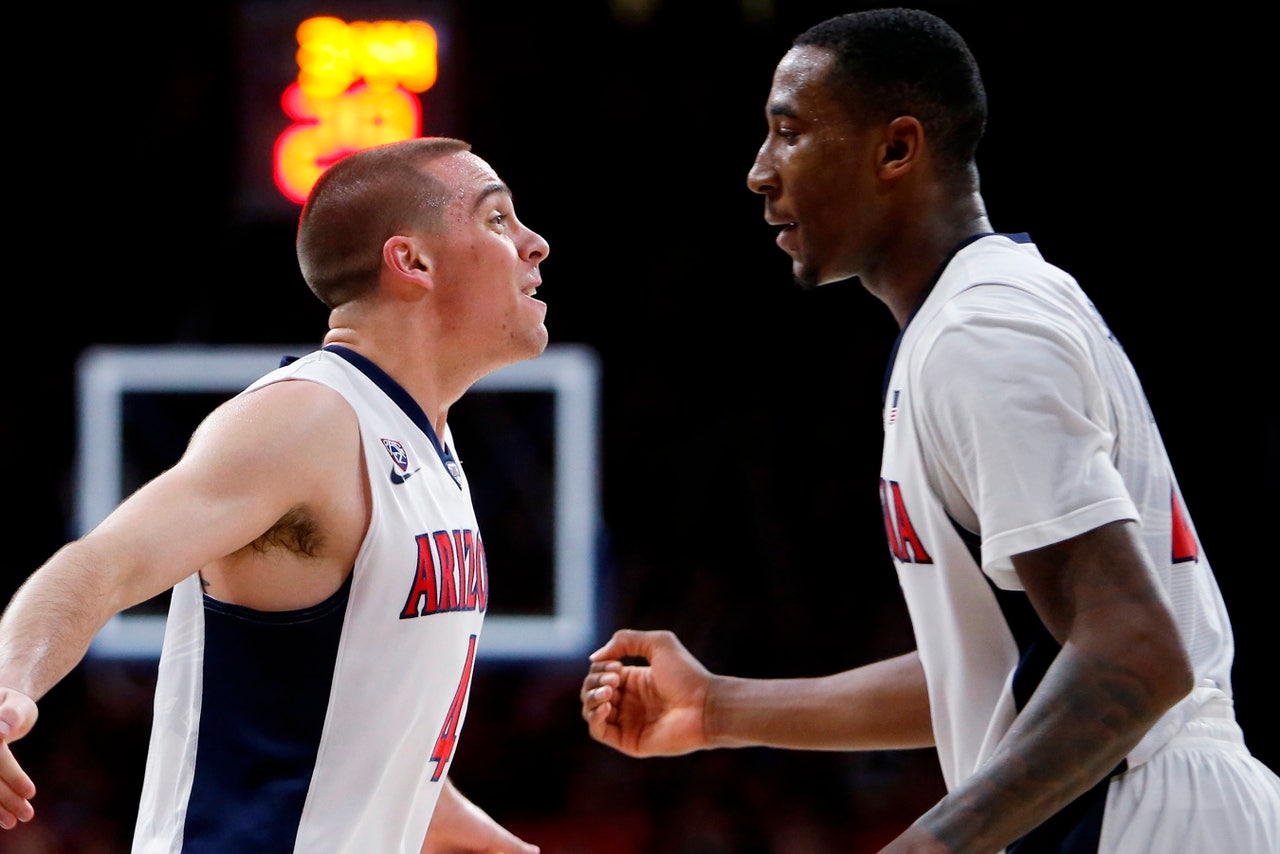 TUCSON, Ariz. -- With Arizona winning big in what turned out to be a 57-34 victory, Oregon State and its coach Wayne Tinkle spoke briefly to the Wildcats' T. J. McConnell in front of Oregon State's bench after McConnell forced one of the Beaver's 17 turnovers.
McConnell nodded and then smiled.
"He just said I was a tough player and he mumbled something I couldn't hear so I just kind of smiled," McConnell said. "He's a great guy and a great coach. To get a compliment from a guy like that is good to hear."
Platitudes about performance were plentiful on Friday night in McKale Center.
Minutes after No. 6 Arizona put a defensive beat down on Oregon State, Tinkle said "McConnell is my player of the year. He is everything to this team."
Everything.
Figure McConnell's seven points, six assists and eight (yes, eight steals -- one shy of the school record) was a stat line to be very proud of. Miller said the six assists were more like 10 in a game where possessions were at a minimum because Oregon State milked the clock on nearly every possession.
McConnell called the steals "nothing special," but said his overall numbers were "not a bad day at the office. We won and that's all I care about."
Arizona, in holding Oregon State to 28.6 percent shooting, moved to 20-2 and 8-1 in the Pac-12, leading the conference by 1.5 games over Utah.
"He's playing at a very high level," Miller said of McConnell. "You could come to a lot of games in McKale for the next 50 years and very seldom will you see a player have eight steals in one game. And he played only 30 minutes. He was dominant on the defensive end."
Pac-12 Network analyst Bill Walton agreed with Tinkle in naming McConnell the early leader for Pac-12 player of the year. Miller gave his point guard a third vote.
"You could make the argument that no player that we recruited in our seven or eight recruiting classes has had more of an impact towards winning than T.J. McConnell," Miller said. "He does it in all facets of the game, and he's the only guy nobody talks about playing in the NBA. I have no idea why he can't play in the NBA."
That will be seen come the summer. Right now, McConnell along with his teammates are looking like one of the best teams in the country and not just the conference.
McConnell singled out press conference companion Brandon Ashley as being a big part of Arizona's success lately. Ashley, who has played some of his best basketball recently, had one of his better games on Friday night, finishing with 12 points and six rebounds. He was active and aggressive. Miller said some of Ashley's early struggles were more mental because of the injury to his foot a year ago. He may not have played or felt it was 100 percent, Miller said.
"He's playing as well as anyone in the country right now," McConnell said.
Ashley was crucial in Arizona's ability to pull away midway through the second half when Oregon State made a short run, but it was snuffed out by Arizona's stepped up defense and shots by Ashley. He hit a 15-footer with 11:19 left to make it 36-21 and 30 seconds later hit a layup and was fouled for a three-point play. By then, all that mattered was the final score.
"Brandon is capable of doing that at any point of the game," McConnell said. "I say this every time when people ask, he's the best player in the country at his position."
Compliment s flowed pretty heavily on Friday. Winning does tend to do that and Arizona, after its loss to Oregon State on Jan. 11, has won six consecutive games.
"It's a huge compliment," Ashley said of McConnell's remarks about him. "But at the same time I feel the same way about him. He's one of, if not, the best point guard in the country."
McConnell smiled.
It was a far cry from how he felt early in the first half when he fell on his knee and looked pained. He was quickly removed and seen by Arizona's trainer. Minutes later he was back. McConnell said he was in pain for awhile.
"He loves drama, though," Miller said when asked if he was a bit worried his prized guard seemed to get hurt. "I see it all the time. He gives you that look that it's all over ... then he gets back up and everything is all right. I think it dates back to his childhood."
Right now, adulthood looks pretty good. Just ask opposing coaches and analysts.
Arizona freshman guard Parker Jackson-Cartwright did not suit up but instead watched the game from a TV in McKale Center. He suffered a concussion on Wednesday. It's not known when he will return. Arizona doesn't play again until Feb. 7 when it faces Arizona State in Tempe.
Follow Steve Rivera on Twitter
---