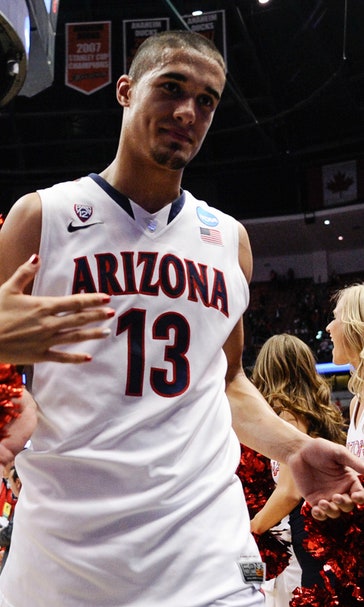 Arizona's Johnson 'would love to play at home' with Suns
June 5, 2014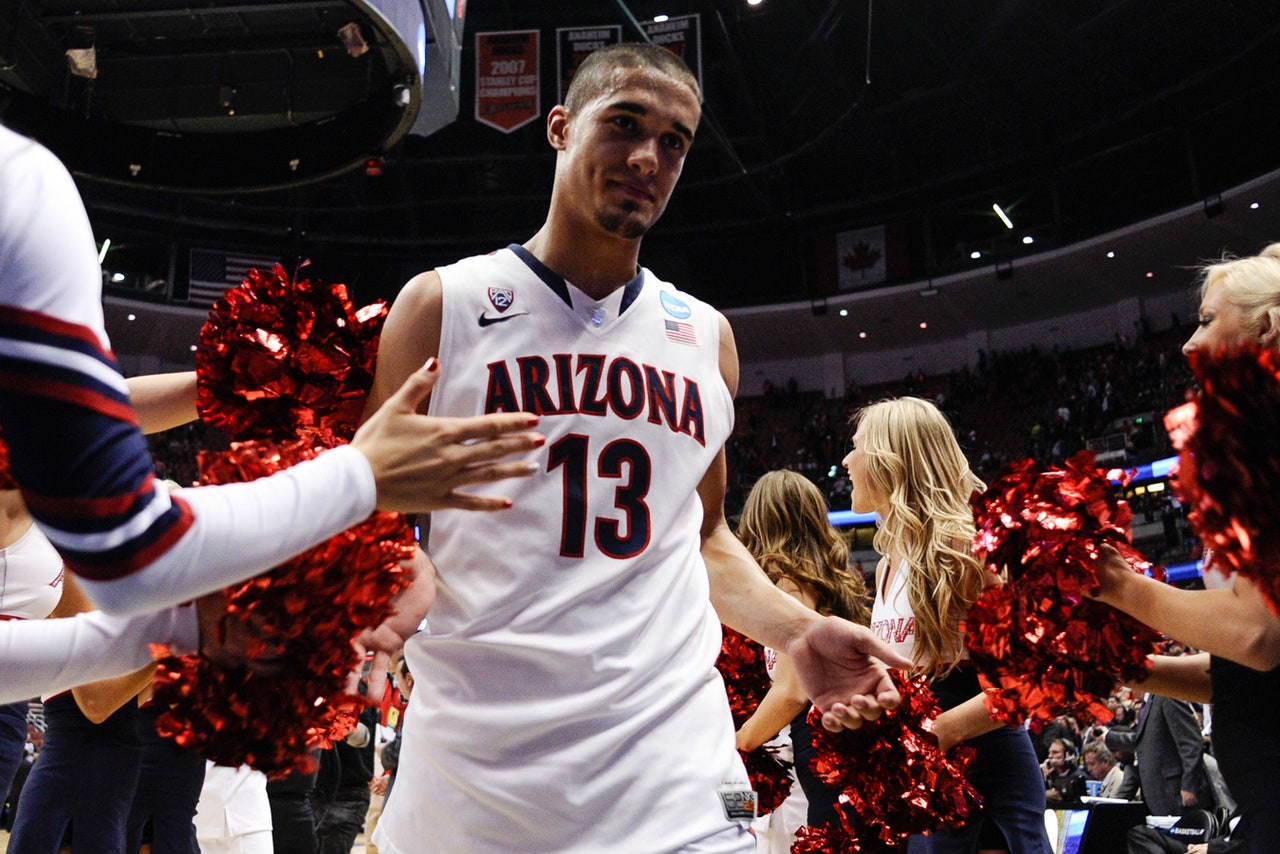 PHOENIX -- When Arizona guard Nick Johnson on Thursday stepped onto the Suns practice court at US Airways Center for a pre-draft workout, the Valley basketball product had a full-circle moment.
"I actually practiced in this gym when I was about 8 or 9 with Rex Chapman," Johnson recalled. "So it's good to be back.
"When I walked in it just felt like home."
Johnson played for a travel team then without the slightest idea he'd be back more than a decade later to showcase his skills as an NBA prospect. After doing so, the idea of playing at home is very appealing.
"I would love to play at home," Johnson said. "It would definitely be good to come home. They had a great year this year. I think I could be a piece to add to the puzzle."
A Tempe native, Johnson spent his formative basketball years elsewhere. After two seasons at Gilbert Highland High School, Johnson blossomed at Findlay Prep in Las Vegas. That led to attention from top-tier Division I programs, including both Arizona schools.
Johnson, of course, chose the Wildcats and put together an outstanding collegiate career that culminated last season with an Elite Eight appearance and Pac-12 Player of the Year honors. As a junior, Johnson averaged 16.3 points per game and shot 43.2 percent.
As keen as Johnson, likely a second-round prospect, is on the idea of finally playing in front of a Phoenix crowd, there is of course the question of fit. The Suns are well stocked at guard, and Johnson would be another thrown into the mix. While primarily a shooting guard at Arizona, Johnson also got experience as a point guard.
When Shabazz Napier visited Tuesday, Suns general manager Ryan McDonough characterized the UConn product as strictly a point guard. He called Johnson simply a guard, but his explanation of how Johnson might fit sounded pretty much the same.
"We have two good guards in (Eric) Bledsoe and (Goran) Dragic, and we really don't define them or label them the way we play," McDonough said. "I think it's a testament to (Johnson) that there's some questions about which one he plays because I think he could play some of both.
"If you can play some one or some two, that's an advantage. The guys that can play only one position, I think, are a little bit limited."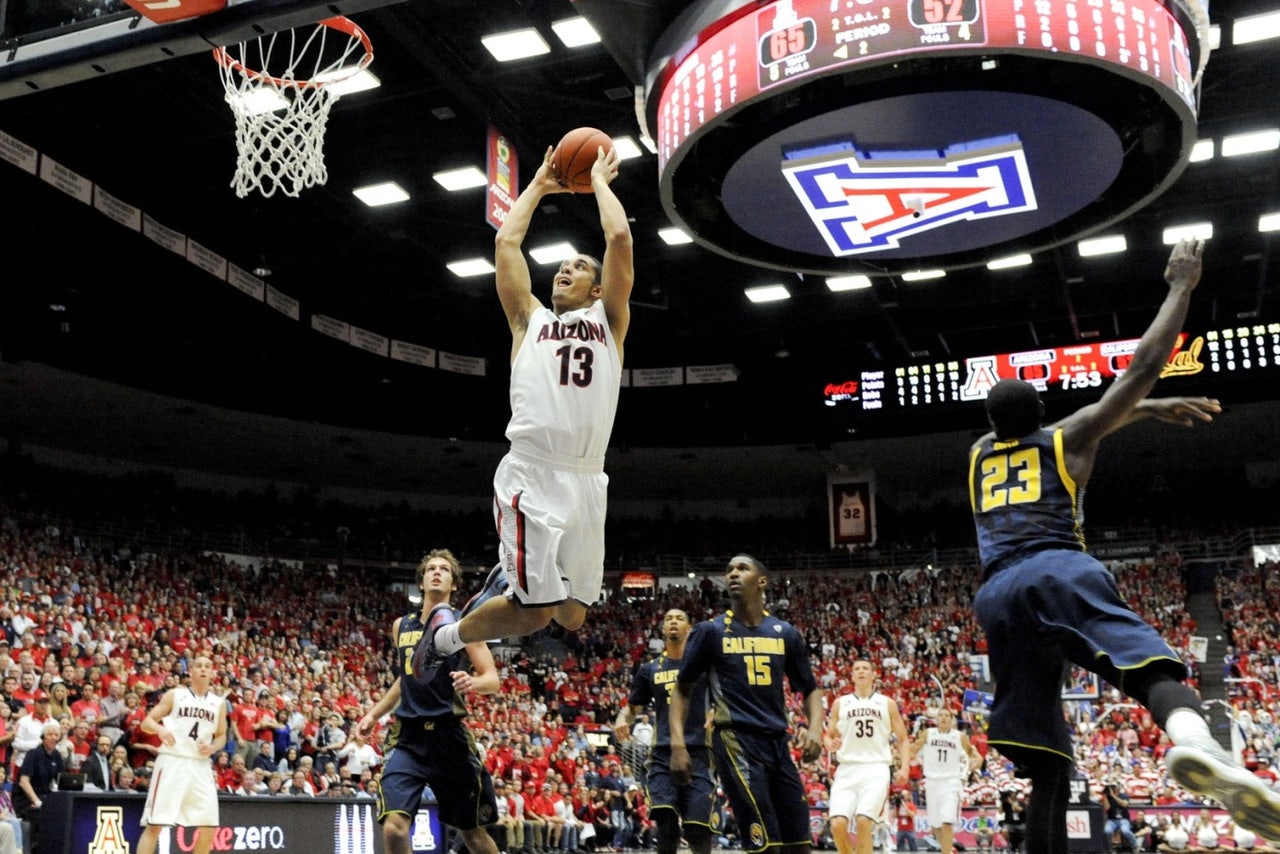 Nick Johnson averaged 16.3 points per game and shot 43.2 percent in earning the Pac-12 Player of the Year award last season as a junior at Arizona.
The consensus seems to be Johnson would have to be a combo guard due to his size. Even Johnson believes he's best suited playing both positions.
The Suns also believe Johnson's defensive ability and athleticism fit with what they do. What makes it difficult to envision Johnson in purple and orange, though, is the Suns' pick situation.
It seems unlikely the Suns would use one of their three first-round picks on Johnson, though if they really liked him they could reach with the 27th overall pick. After that the Suns don't pick until 50th overall, where Johnson could still be available. The bigger question, though, could be whether the Suns are willing to take a salary cap hit for a second-round pick who likely would see very limited minutes.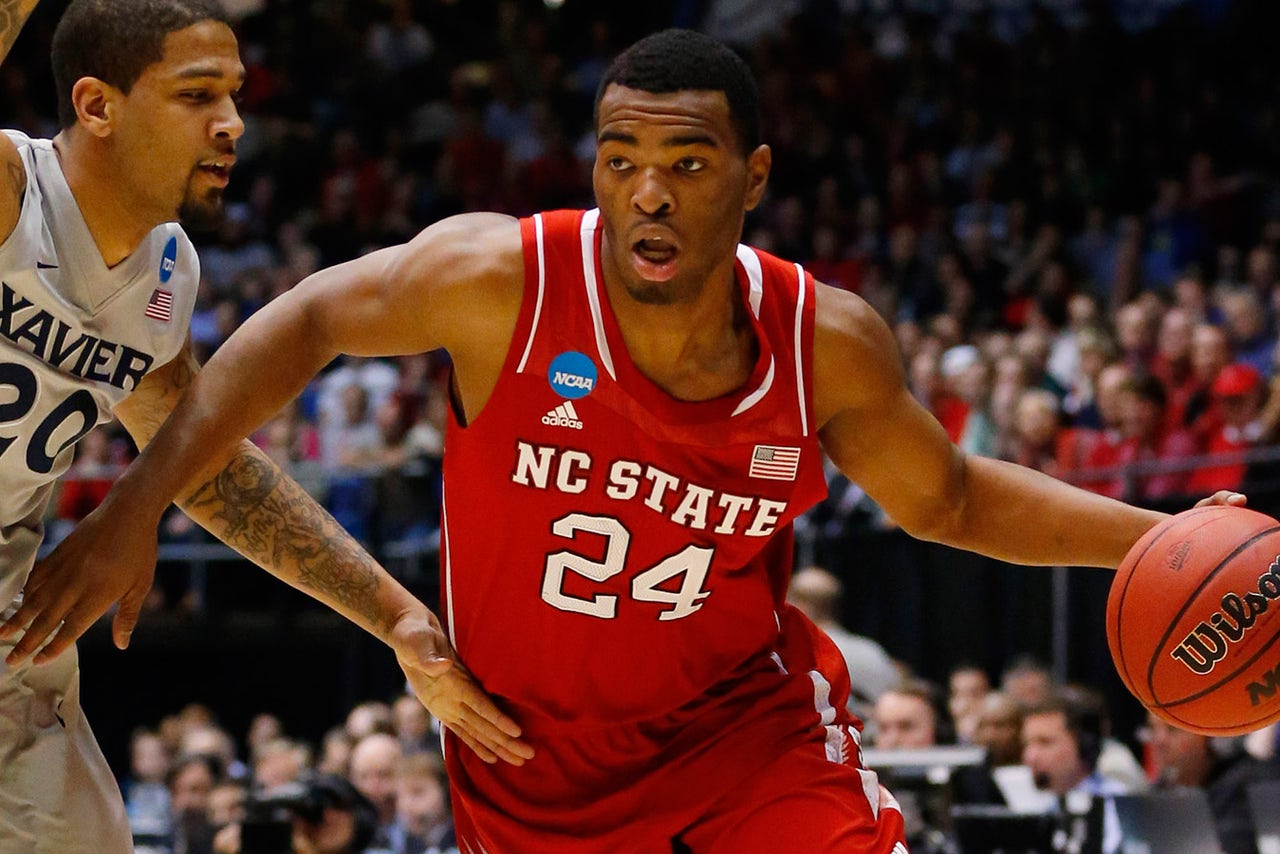 North Carolilna State's T.J. Warren was the nation's third-leading scorer, averaging 24.9 points per game.
Perhaps more likely to land with the Suns were fellow Thursday workout participants T.J. Warren and Elfrid Payton. Warren, the ACC Player of the Year as a sophomore at North Carolina State last season, is one of the prospects most heavily linked to the Suns in the first round.
A 6-foot-8, 215-pound forward, Warren is pretty clearly a scorer. He ranked third in the nation in scoring last season with 24.9 points per game but also pulled down 7.1 rebounds per game.
"It'd be hard not to be impressed with how he scored," McDonough said. "He really carried his team at times. They didn't have a whole lot of scoring help, so he had to carry a big load for them. It was impressive not only that he scored but that he did it efficiently as well."
The Suns could land Warren with either the 14th or 18th overall pick. He'd give the Suns a scoring threat who can get out in transition and find creative ways to get to the basket.
"The question for him isn't the scoring part of it, it's the defense," Hornacek said. "I thought he did a great job defensively. He was better than I anticipated watching tape and that kind of stuff."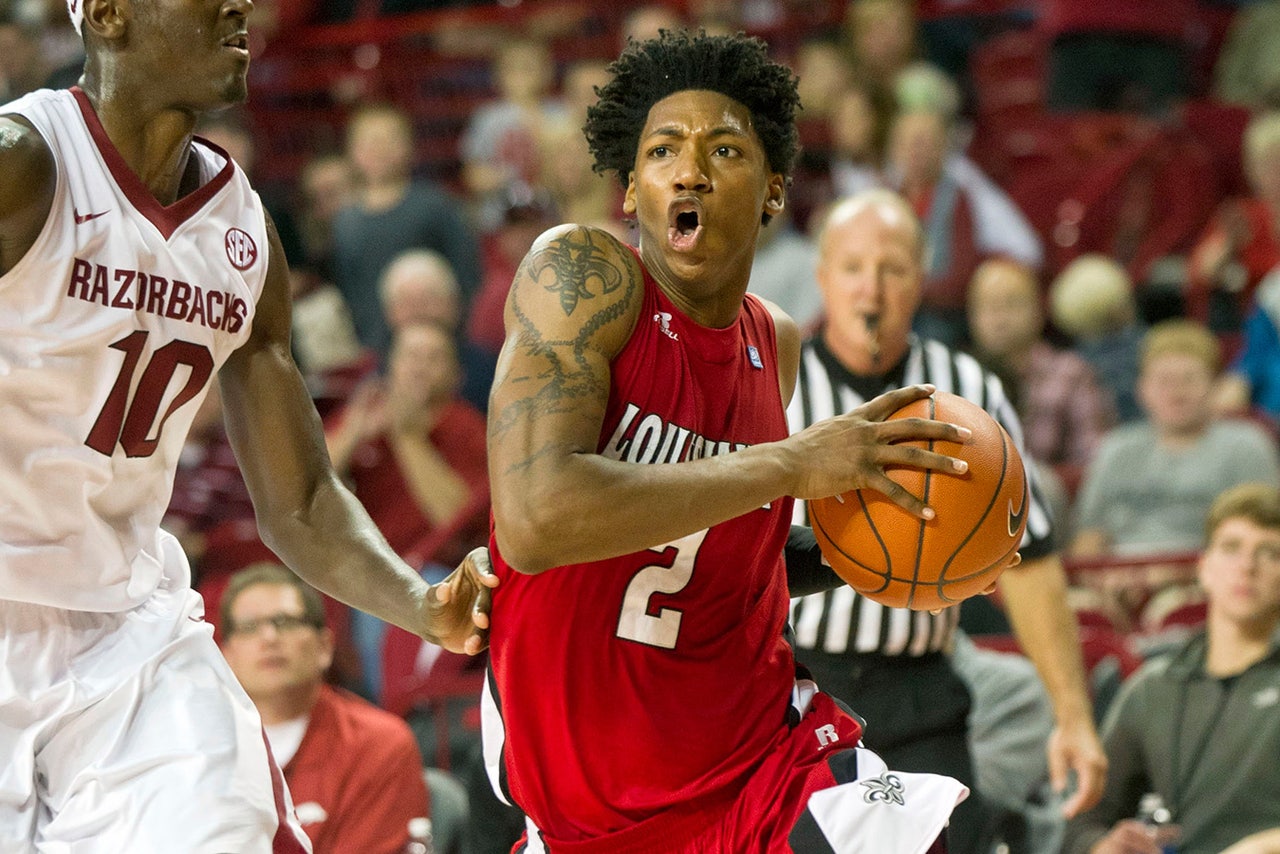 Louisiana-Lafayette guard Elfrid Payton has been a rapid riser on draft boards in recent weeks.
Payton, meanwhile, has been rapidly rising in draft projections. After a solid workout Thursday, he might be rising on the Suns' draft board as well.
"He showed some nice things," McDonough said. "Another very productive guy that had to do a lot for his team."
As a junior at Louisiana-Lafayette last season, Payton averaged 19.2 points, 6.0 rebounds and 5.0 assists per game while shooting 48.5 percent from the field. Payton, 6-foot-3 and 190 pounds, was also one of the nation's best defensive players last season.
"I think it's going to be a little bit different (playing defense in the NBA), but not much," Payton said. "I think I have a good skill set -- long arms, things like that. I'm pretty quick, fast with my hands, things like that."
Payton has been linked to the Suns in various mock drafts and could be an option with the 18th or 27th pick, should the Suns hang on to those picks. But again, adding Payton would be adding another guard, for whom the Suns may not be able to find minutes.
Follow Tyler Lockman on Twitter
---