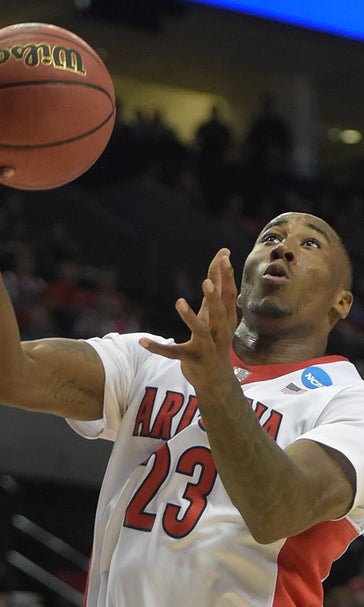 Arizona's Hollis-Jefferson unimpressed with big offensive effort
BY foxsports • March 19, 2015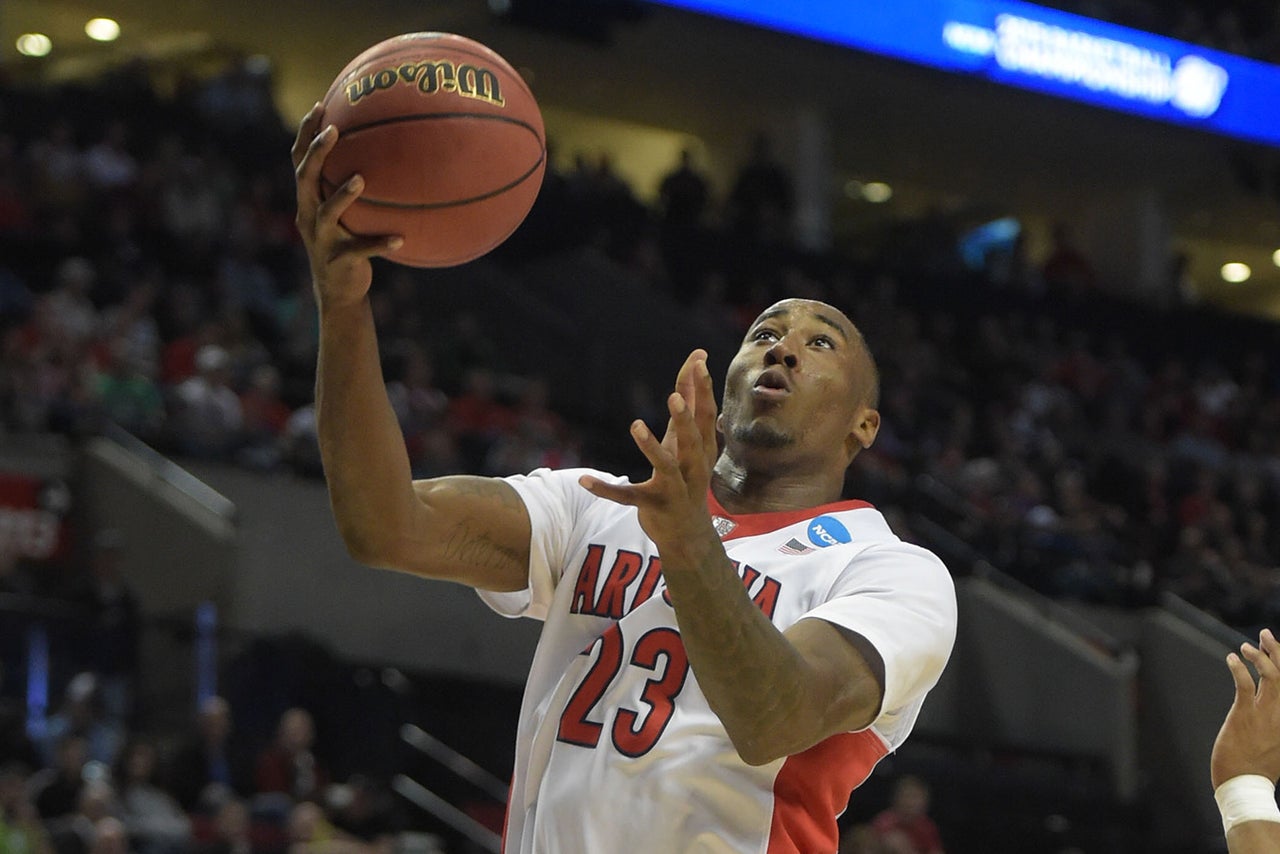 PORTLAND -- The happiest man in the Moda Center should have been Arizona forward Rondae Hollis-Jefferson, but he wasn't.
Not. Even. Close.
Despite his career-high 23-points and game-high 10 rebounds in Arizona's 93-72 win over Texas Southern, Arizona's star of the day looked like his dog had run away after a midday stroll through the park.
Hollis-Jefferson, known for his winning smile along with his basketball skills, couldn't crack one. When your calling card is missing in action, it doesn't matter what other moves you have. And Hollis-Jefferson had plenty going for him ... offensively. His point total was nearly 13 more than his season average.
But he takes the greatest pride in his defense. Always has, always will. And Thursday afternoon he was his worst critic.
"I wasn't all the way there defensively," he said. "I got beat a couple of times. Things that don't normally happen, happened."
Hollis-Jefferson said it was "a focus thing, and a little bit of energy, too" that caused him to be off his game.
"I can take the blame for the energy part," he said. "I could have brought more."
When asked how he would rate his individual game -- he hit 9 of 10 free throws and 7 of 9 shots from the field -- he said he'd give it a "C."
He reminded that Texas Southern finished with 72 points.
"If they would have had 40 points I would have given it an A," he said.
And so he found small consolation in the obvious improvements in his offensive game. His teammates noticed, however.
"You all saw what he's capable of," said junior Brandon Ashley, who added 14 points and four rebounds. "What did he have, 16 (points) at the half? He's obviously a talented player. We consider him our best defender, but as you saw, he's a very talented offensive player as well. That's only part of what he can do."
Texas Southern saw a beast near the basket, one who dunked and muscled his way to a number of points and shimmied his way to nine free throws.
The Wildcats were in all-out attack mode offensively from the start, jumping out to a 15-2 lead and never looking back.
"When Rondae is playing like that on offense ... that's why we pretty much had that (big) lead," point guard T.J. McConnell said.
Freshman Stanley Johnson also fed off Hollis-Jefferson's energy, scoring 22 points and grabbing five rebounds.
"When he picks up 10 or 12 rebounds, he's explosive, and that will happen for him," Johnson said. "It could be anybody's night. Tonight it was his."
Follow Steve Rivera on Twitter
---