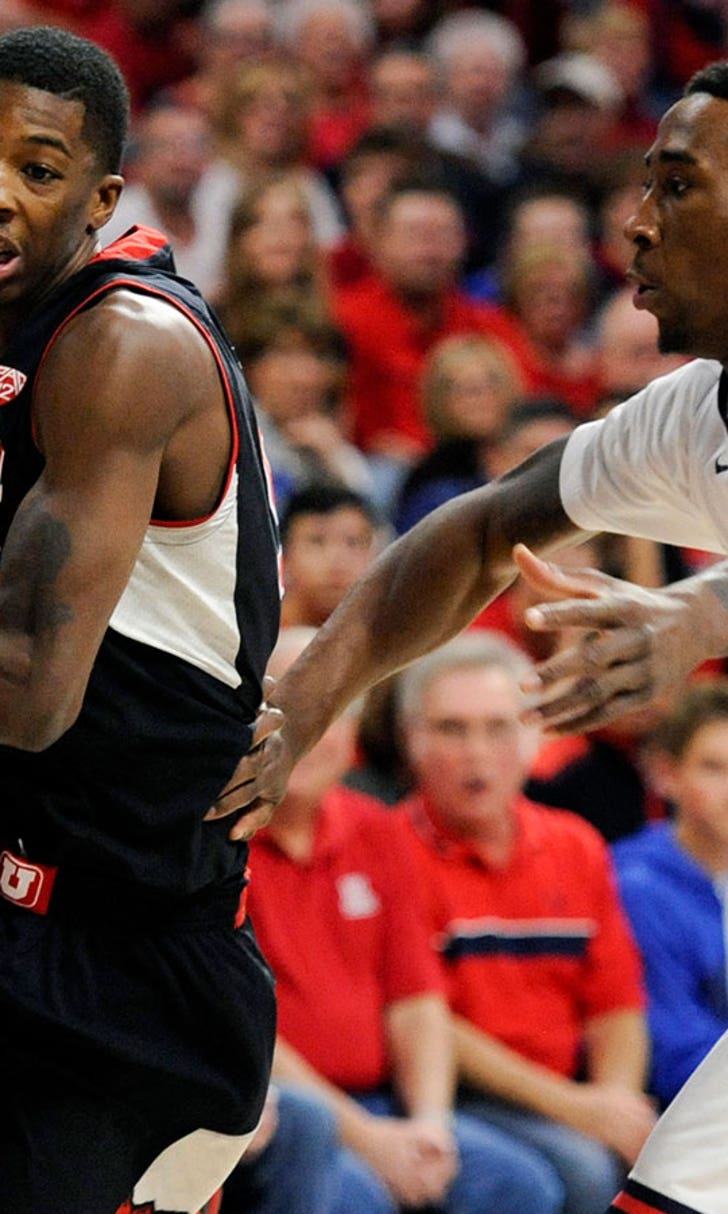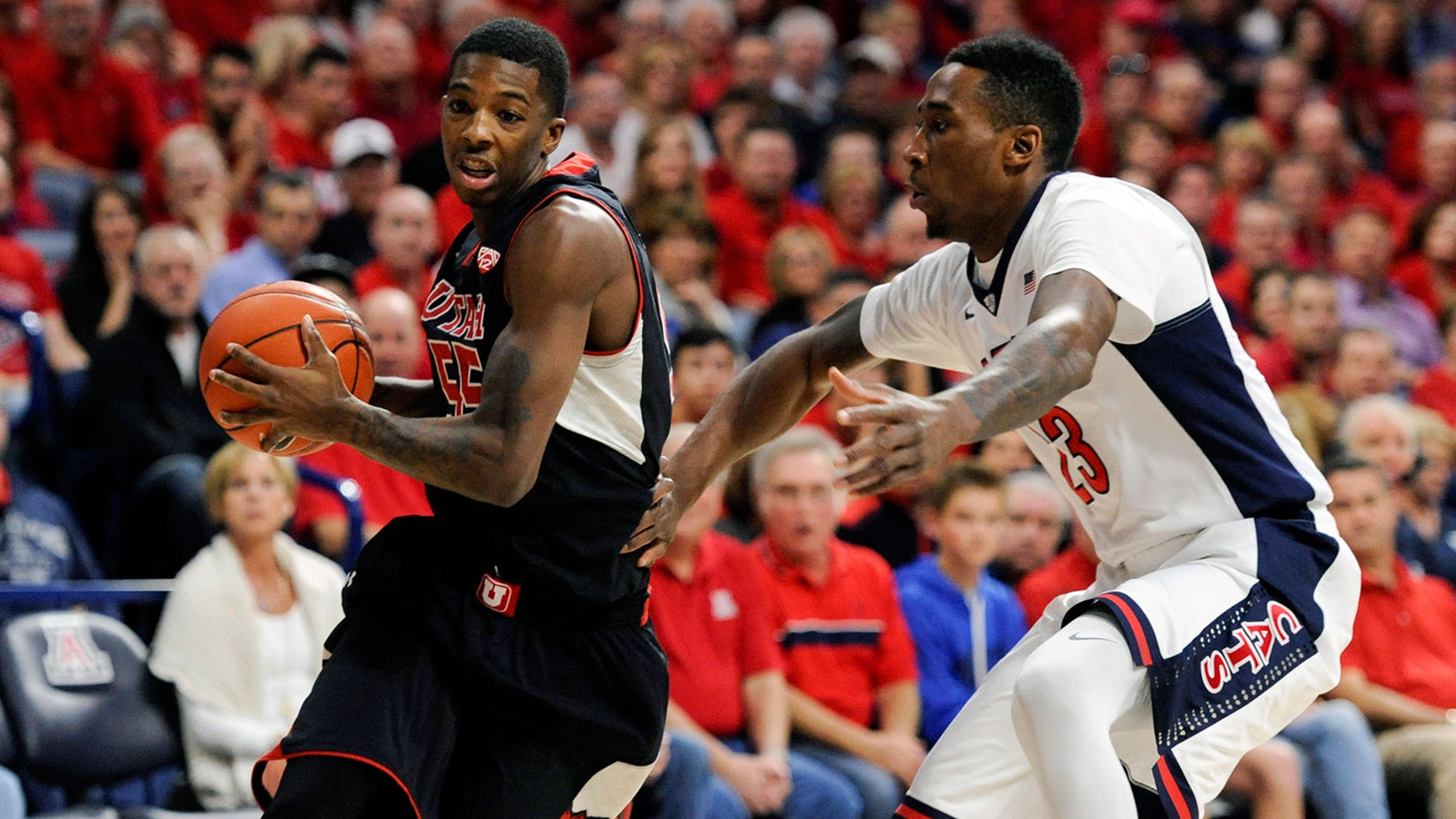 Arizona's Hollis-Jefferson focuses on what he does best: Defend
BY foxsports • February 10, 2015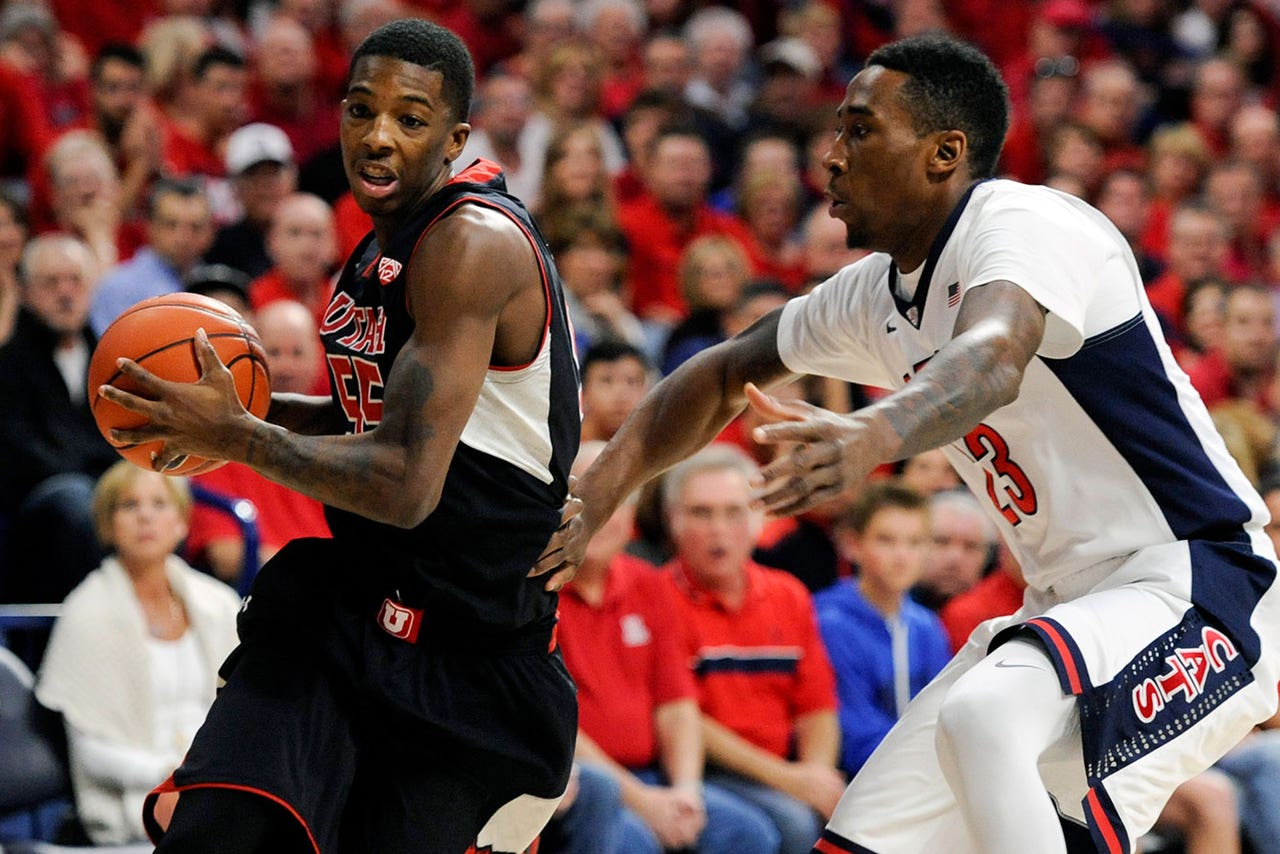 TUCSON, Ariz. -- Rondae Hollis-Jefferson is the college basketball equivalent of a Swiss army knife.
Need a defender to match up with the opponent's top scorer? That's him at the head of the line.
A rebound? Got it.
A mid-range jumper or slicing-through-the-lane momentum-changing basket? Check.
Hollis-Jefferson, a 6-foot-7, 220-pound sophomore forward, is Arizona's Mr. Everything.
"Rondae is as valuable to our team as any (player) in the Pac-12 Conference," Arizona coach Sean Miller said on Tuesday in preparation for UA facing Washington in Seattle on Thursday.  "We talk about T.J. McConnell being our heart and soul, (but) in lot of ways Rondae is right there with him."
As Miller said, Hollis-Jefferson brings it every day.
Hollis-Jefferson didn't disagree.
"I'm doing a really good job of doing the things I'm good at," he said. "I'm still working on a lot of things. Everybody knows my role and that's guarding the best player and bringing that energy ... Just do everything basically. I think I'm ... one of the best in the country in doing it."
If he doesn't say so himself.
But, it's hard to argue. RHJ has matched up against most of the top individuals to play Arizona, everything from smallish point guards to bruising big men.
"I go into a game with the same mindset (for all of them)," Hollis-Jefferson said. "The shots he won't get on me he'll probably get on another player. I just try to limit those shots that he takes and the ones he's used to making."
Sitting next Hollis-Jefferson at the press conference, McConnell could just smile -- not just at his teammate's bravado, but knowing he has the ability to back it up.  
"I don't think there is a word to describe how Rondae has played," McConnell said. "He guards the team's best player, no matter the size. I've never seen a player do what he's done this year. It's been remarkable."
McConnell said Hollis-Jefferson "rises to the challenge every time." And if his teammates don't follow suit, he'll "give them the look." It doesn't happen often, but Saturday's loss at Arizona State was one of those times.
"He walks by me (with the look of) 'if this guys scores I'm going to kill you,' " McConnell said.
Hollis-Jefferson said he watches the waist of the smaller point guards so they can't use their quickness to get by him; against the big men, it's a matter of staying "two steps ahead."
"I know what they are going to do before they do it," he said. "I work harder than them."
Hollis-Jefferson's lean but powerful physical makeup has something to do with his versatility.
He said he's "a little bigger" than a year ago -- thanks to eating better and being in the weight room often, which prompted a retort from McConnell: "Don't let him fool you. He eats Burger King, Taco Bell ..."
Hollis-Jefferson countered: "If you look at my Instagram, I cook all the time, so there you have it. I like to cook for myself."
With Stanley Johnson, McConnell and others to share the scoring load, Hollis-Jefferson's offensive contributions aren't as apparent, but they're valuable in their own right. In Saturday's loss to ASU, he scored 14 points and pulled down eight rebounds. For the season, he's averaging 11 points and 6.4 rebounds a game.
"As long as I keep working, the sky is the limit," he said when talking about his offensive game. "I'm working on my jump shot, and it is starting to show."
Miller said Hollis-Jefferson is the "master" of the 15-to 17-foot jumper, and he is encouraging him to look for that shot more.
Hollis-Jefferson said he was inspired by watching Kobe Bryant attempt to hit 100 mid-range jumpers in a row.
"I wanted to try," he said. "I didn't get that far ... not even close."
Still, he takes pride in the "countless hours" he's put in.
"His shooting will get better as he grows older," Miller said. "I don't think that will happen here at Arizona, although he has made significant progress."
Miller credits Hollis-Jefferson with understanding what makes him so valuable.
"(NBA teams) aren't looking for me to be this high-scoring superstar or whatever," Hollis-Jefferson said. "They're looking at me to come in and stop other team's best player. It takes a lot of players awhile to find what they are good at or what they should focus on. It so happened that I found it early. I'm taking it and running with it."
Follow Steve Rivera on Twitter
---