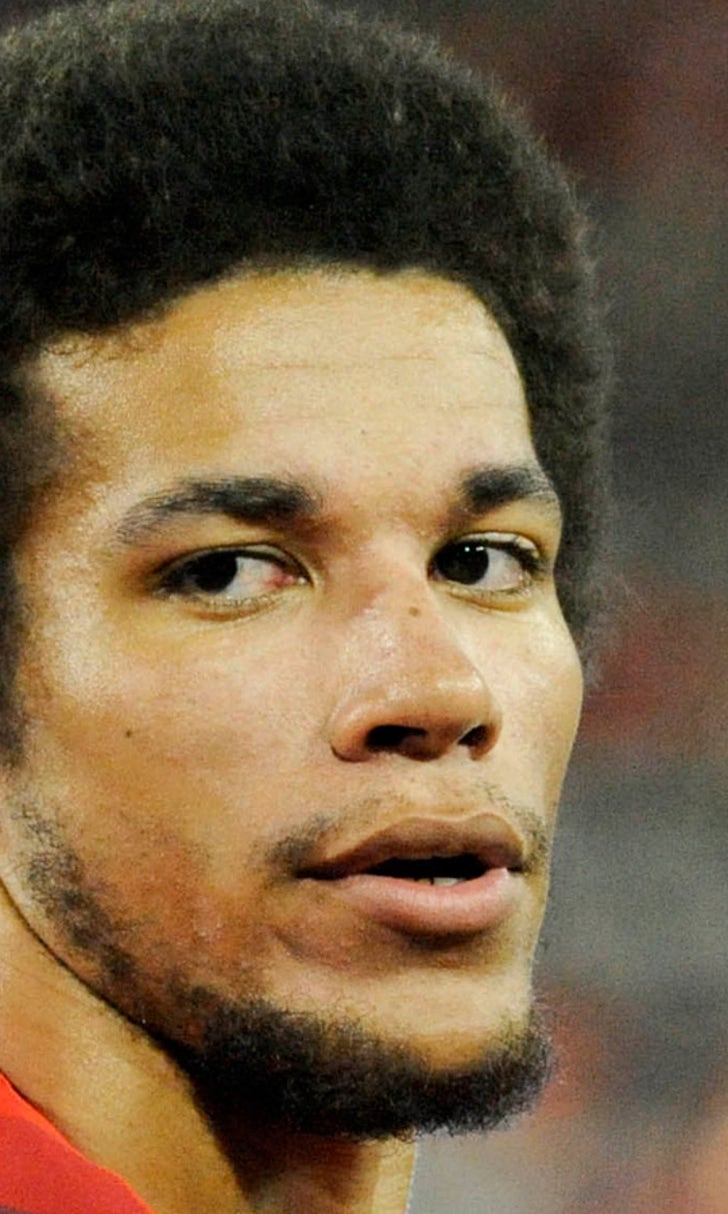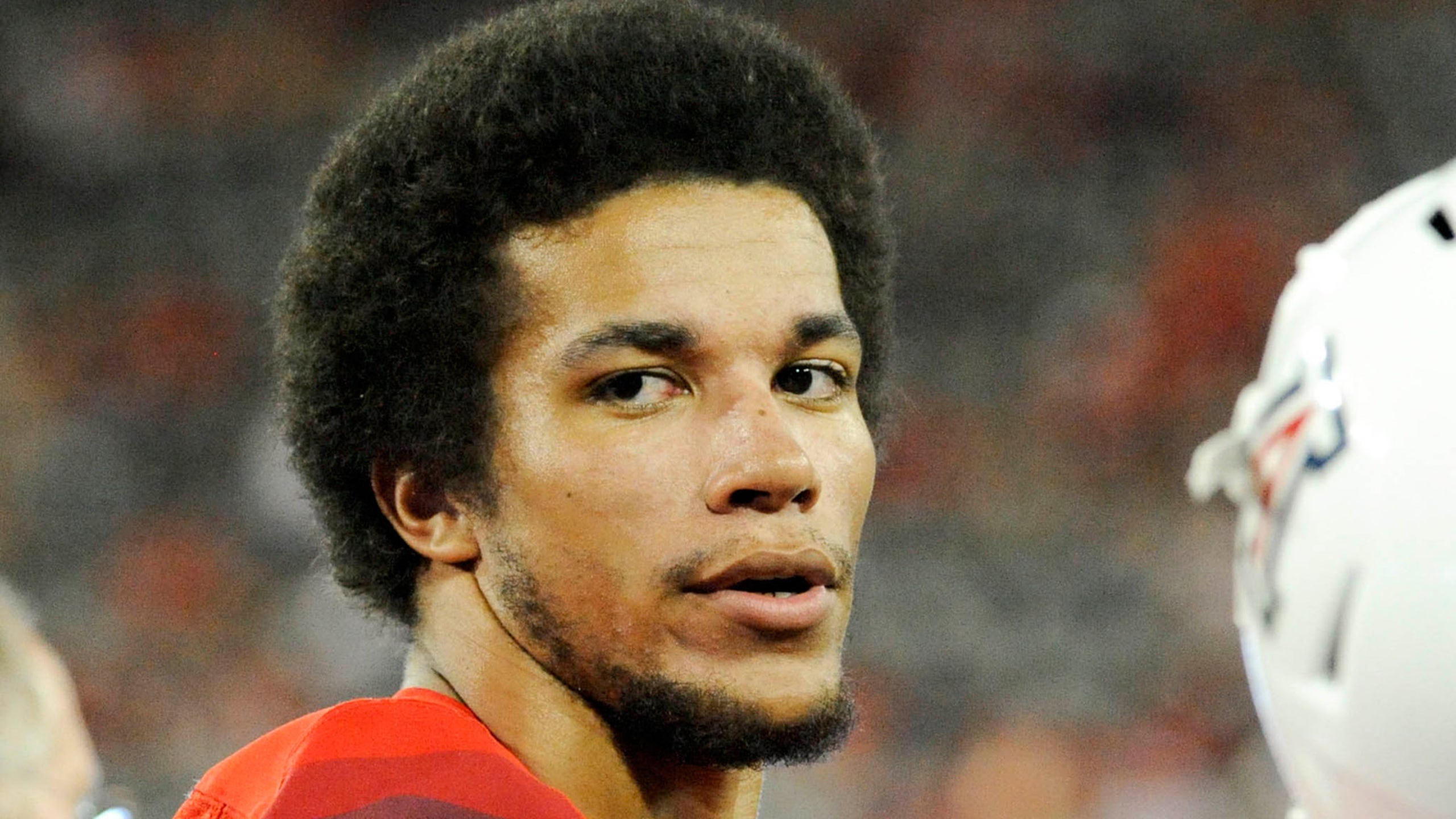 Arizona's Hill ready to get back on field after year away
BY foxsports • April 11, 2014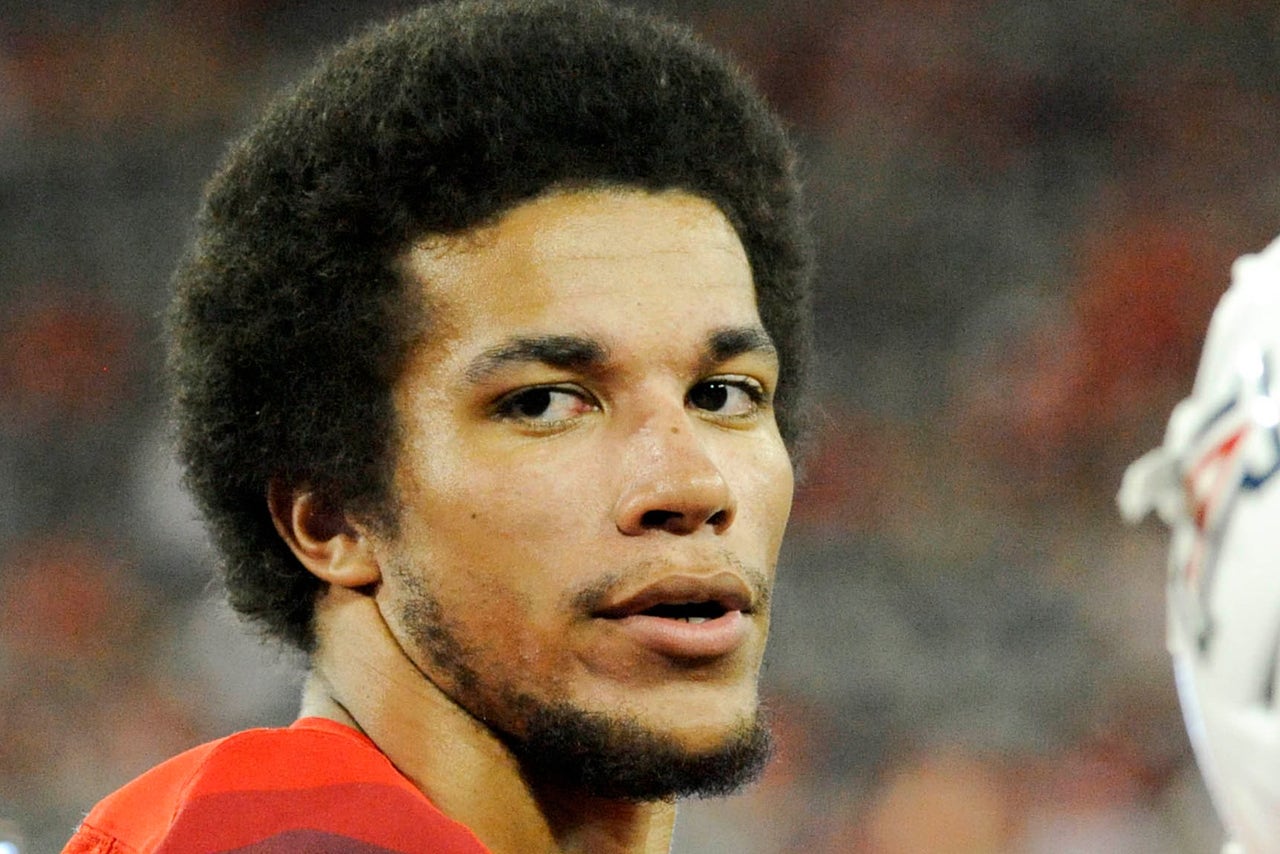 TUCSON, Ariz. -- It's been a year to the week since Arizona wide receiver Austin Hill suffered a knee injury so severe he'd have to sit out the entire 2013 season.
Hill has been back with the team since about November, albeit in a limited role while rehabbing his ACL tear. But on Saturday, he'll be on the field in full pads to participate in the annual spring game at Arizona Stadium. It's quite a difference from last year, when he watched in street clothes in the aftermath of his injury.
"It's always good to be back, no matter what time it is," he said, referring to the anniversary of his injury. "Now that I'm back, it gives me a better opportunity to get better. It's always good."
Arizona coach Rich Rodriguez said Hill's playing time will be limited, perhaps to a couple of series. After all, the Wildcats already know what the senior can do. 
"He's a proven veteran, and we know what we have," Rodriguez said. "He's slowly getting his confidence back. He's 100 percent, but there's a transition in getting his confidence back."
Hill admitted as much but said he's ready for more contact in a game-like setting that will showcase what was learned in the last month of practice as Arizona prepares for Rodriguez's third season.
He's hopeful he won't be tentative or cautious come Saturday.
"It's just forgetting about (possibly getting injured)," Hill said. "I try not to think about it as much as possible. If I got out there and I know that I'm injured and not 100 percent, I'll always think about it in the back of my head. That's never a good thing."
With that in mind, it's unclear exactly how close the 6-foot-3, 210-pound Hill will be to the one we last saw. But the one we last saw -- as a sophomore -- was very good, totaling 81 catches for 1,364 yards and a school-record-tying 11 touchdowns. He was a second-team All-Pac-12 selection.
"I'm not going to push too hard, but I'm not going slow," he said. "You don't want to go slow."
That's when you get hurt, he implied. At the same time, he said, he's not going to worry about trying to break tackles or spin away from defenders. Saturday is not the time or the place for that.
"Spring is not meant for you to get injured," he said.
Not after last year. Hill wants no part of a deja vu.
"I'm not the acrobatic Austin I used to be," he said.
"There are times when I try to get out of tackles or certain situations (and) the power isn't there," he said. "You can kind of feel the difference, so I just stop and fall over. I've been taking tackles instead of trying to fight out of them. It may be because when I tried to fight out of tackles, that's when I hurt myself."
"I just have to just relax, develop and get better through spring," he said. "Before (August) camp, I'll be able to push my knee and become what I used to be, probably even better."
Rodriguez has seen plenty of players overcome injuries, and typically it's "the mental part overcoming the physical part."
"He's already been hit in practice, so he should be OK," Rodriguez said.
It helps that Hill not only has a strong work ethic but is one of the more physically gifted athletes on a team loaded with talent, especially at receiver. Beyond that, he's cerebral; he knows the plays and understands the offensive schemes. The time away from the field made him even more of a student of the game.  
"His knowledge is even more advanced," Rodriguez said.
And with that came improvements applicable to his own game: reading coverages, defining routes, learning how to make sharper cuts, etc.
"They were things where coach would tell me, 'Austin, do this' -- 'I am doing it, coach. What do you mean?'" Hill said. "But watching film, I'd see guys doing things from the sideline, and I saw guys doing things that I wasn't."
What a difference a year can make.
Follow Steve Rivera on Twitter
---