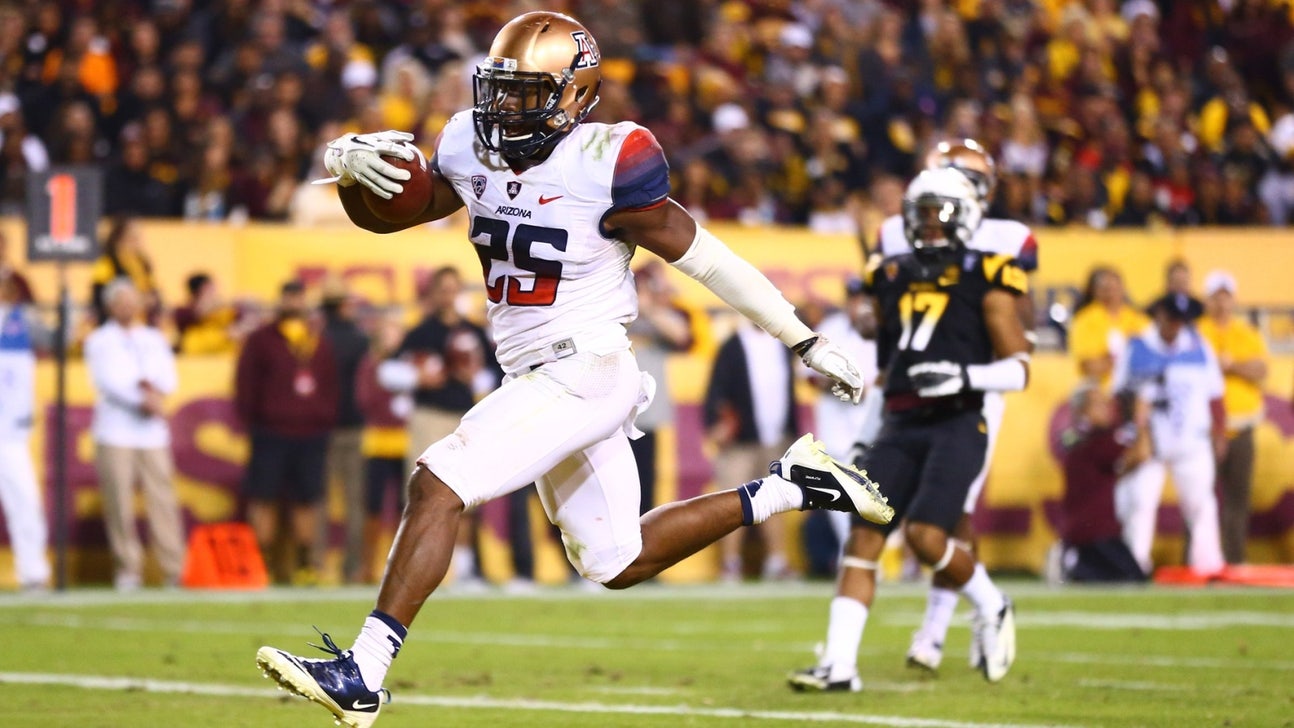 Arizona's Carey repeats as consensus All-American
Published
Dec. 18, 2013 7:13 p.m. ET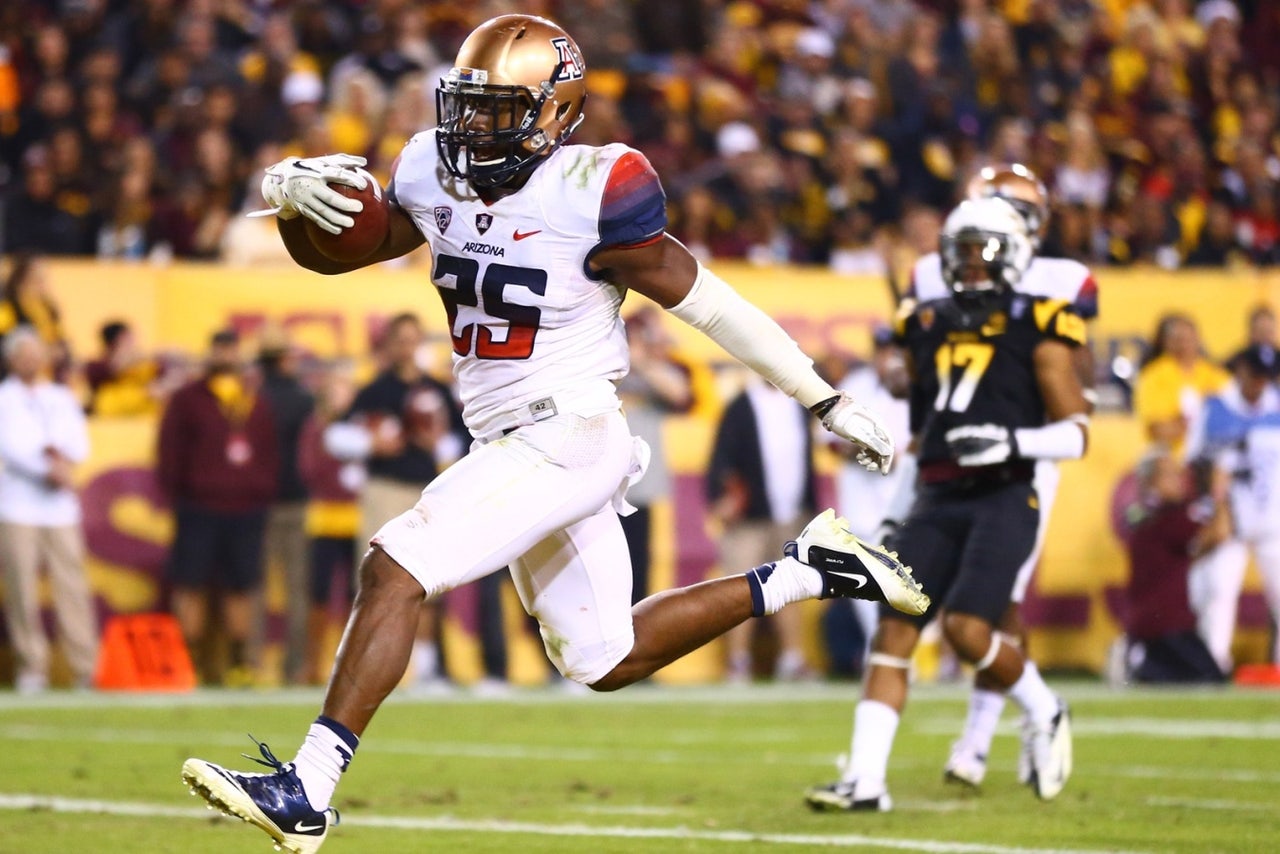 TUCSON, Ariz. -- Arizona running back Ka'Deem Carey will wait at least another couple of weeks to decide whether he returns for his senior season.
Who knows -- maybe a three-time consensus All-American?
Until then, he'll continue to collect awards.  On Wednesday,  he became the school's first two-time consensus All-American on the offensive side of the ball when the American Football Coaches Association named him first-team All-America.
"That means a lot and that coach Rich Rod (Rodriguez) had a plan for me and this front line had to work for me," Carey said after Wednesday's practice for the AdvoCare V100 Bowl. "Another year of (being) a consensus means we were working. We put a lot of work into it, and it paid off."
Carey semi-joked that he could make a decision on what he'll do next year on Thursday, but his plan is to "make it out to the bowl game and see how it goes. It's one step at a time."
For the 2013 season it was a lot of steps that led to a lot of yards. He rushed for 1,716 yards and 17 touchdowns and was named the Pac-12 Offensive Player of the Year, Arizona's first. He finished 10th in the Heisman voting last week.
"It's well-earned and an accomplishment for him and for the guys around him," Rodriguez said. "He's had really good years and worthy All-American years."
Rodriguez said Carey's performance this year might have been even better than last year in part because Carey missed the first game and half of the next one after being suspended for off-the-field problems. He set school record for career rushing yards (4,070) and touchdowns (50).
"He earned a lot this season," Rodriguez said. "Some of it was really good blocking, but some of it was really good effort."
To earn consensus All-America status, a player must appear on three of the five recognized lists. He previously earned first-team recognition on the Associated Press and Walter Camp All-America teams.
Defensive linemen Tedy Bruschi and Rob Waldrop and linebacker Ricky Hunley are Arizona's previous two-time consensus All-Americans.
---