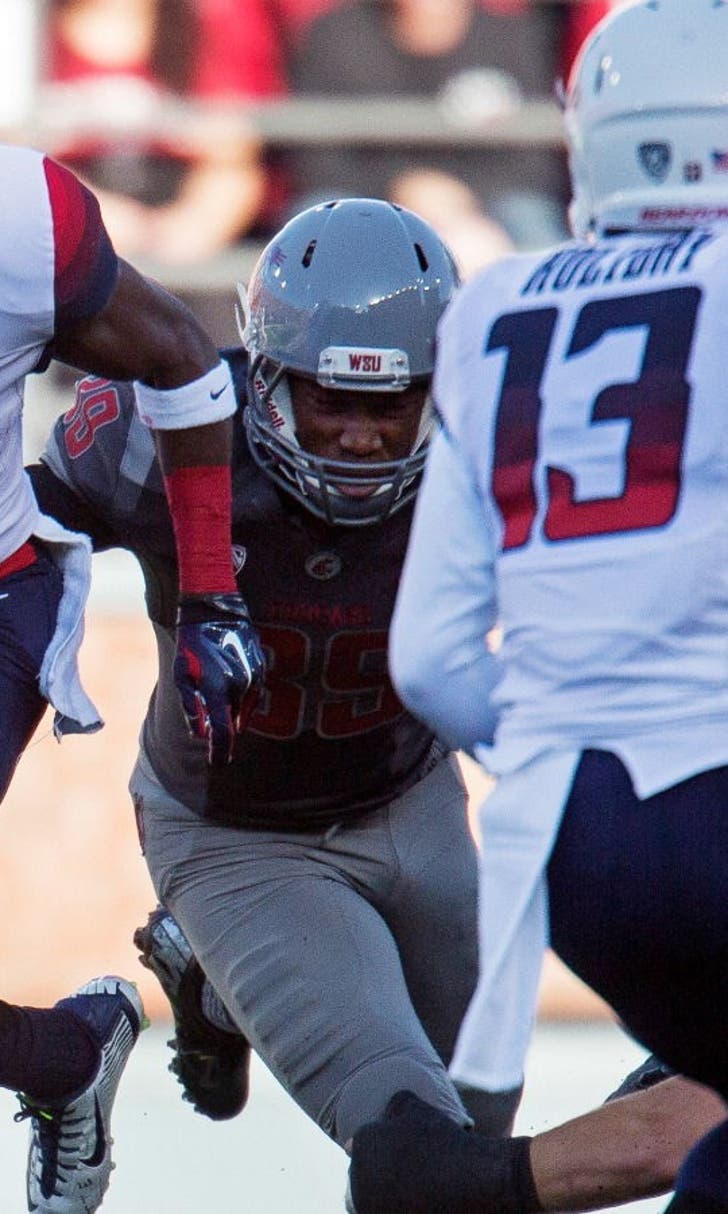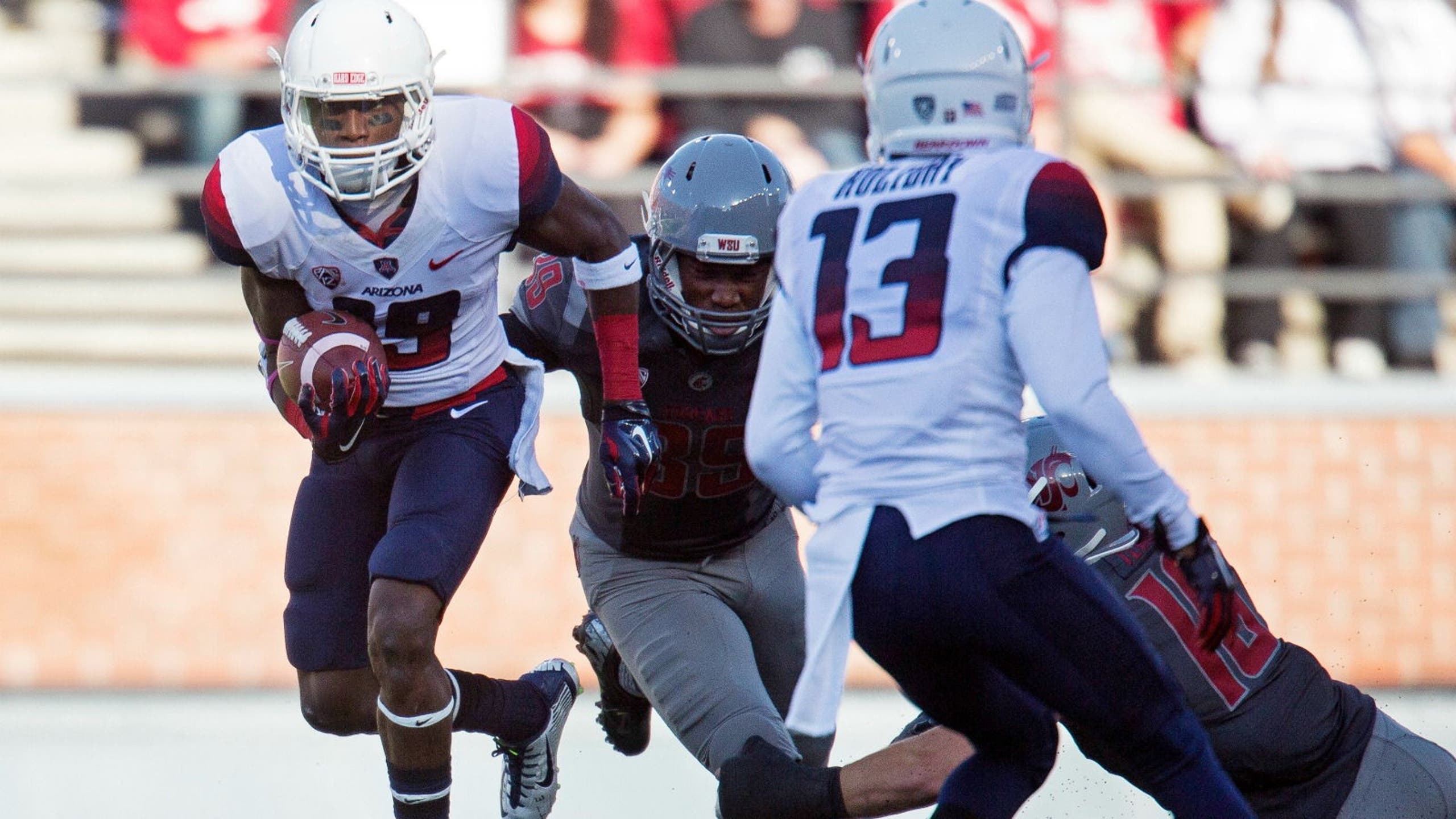 Arizona thumps Washington St. behind total team effort
BY foxsports • October 25, 2014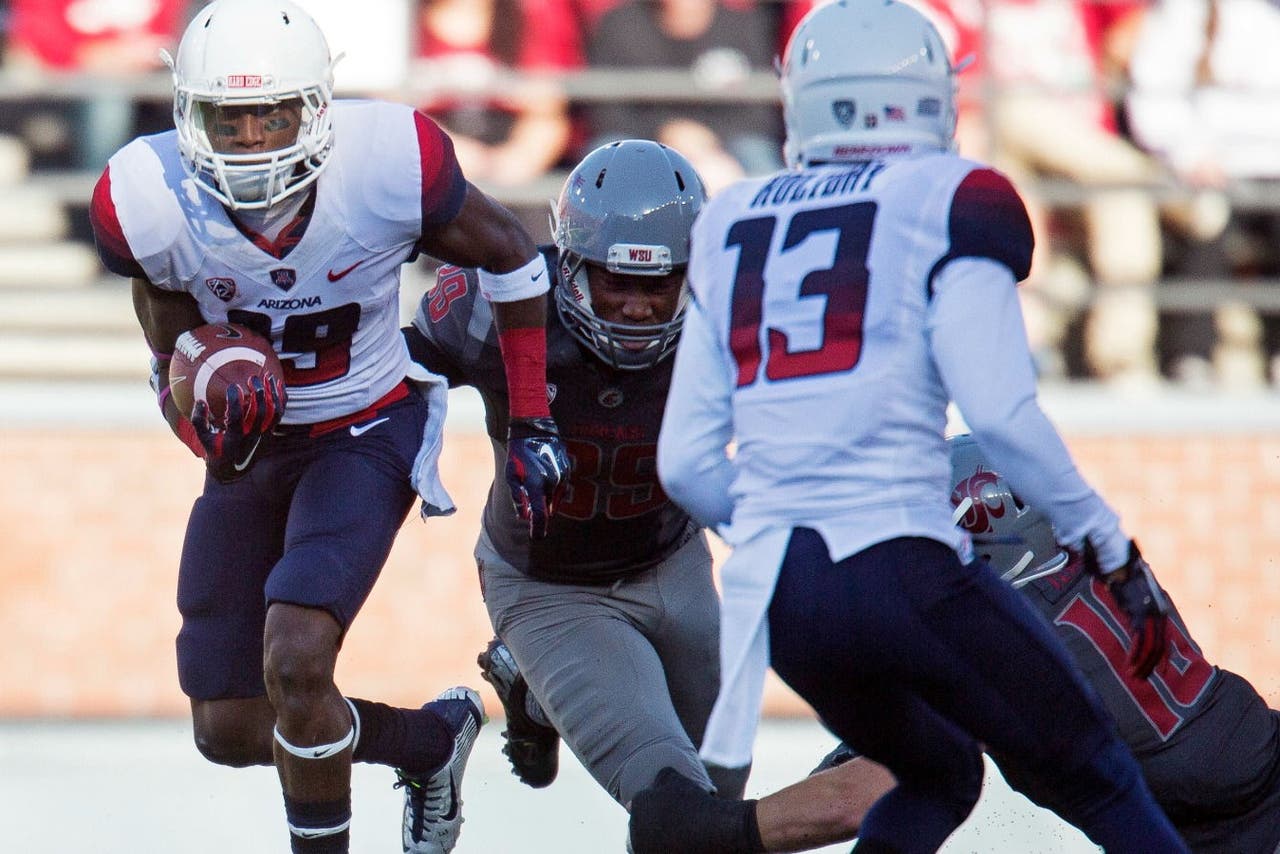 It took all of 66 seconds for Arizona to look dominant.
Davonte' Neal's punt return for a touchdown kick-started the Wildcats' effort at Washington State, and then it was a total team effort in a result that didn't seem in doubt, other than perhaps a few moments late in the first half.
Arizona's 59-37 win on Saturday afternoon sets up a big game next week vs. UCLA in the Rose Bowl in each team's attempt to win the Pac-12 South.
Neal was the guy who got Arizona going, zigzagging his way for an 81-yard punt return to give 15th-ranked Arizona a 7-0 lead that eventually turned into a 31-0 first-half advantage in front of a sellout crowd at Martin Stadium.
"It was just coming out and making the big play at the beginning of the game," Neal said. "I know my team needs some momentum and I thought that was a great way to do it. My guys went out there and blocked and executed, and I just followed them."
Arizona's quick-kill victory was perhaps its best start-to-finish effort of the season as it stays significant in the Pac-12 South with a 3-1 league record, 6-1 overall. Not since the 2010 season has Arizona been so successful, when it went 7-1 to begin the season.
Arizona's start proved to be too much for the Cougars.
"We dug a huge hole early and played tight the whole first quarter," Washington State coach Mike Leach told reporters.
With plenty of fireworks expected -- these were the two best offenses in the conference entering the weekend -- Arizona provided most of them. It scored on its first five possessions before the Cougars closed the gap at halftime, 31-16.
"I'm very proud of my team, how we came out today," quarterback Anu Solomon, who finished with five touchdown passes, told reporters. "We've been lacking with that the past few games."
For the first time since the season opener, Arizona didn't have to sweat out a close game decided by a touchdown or less. The Wildcats scored 21 points in the third quarter to put the game away.
"We know they are an explosive team and knew they'd be (trying) to come back, which they did," Rodriguez said moments after the game on the Pac-12 Networks' telecast. "It's a nice win on the road."
It's Arizona's third straight road win and gets the team over its final-seconds loss to USC two weeks ago.
"All last week we challenged ourselves and asked ourselves if we could bounce back," Solomon told reporters.
The win also makes Arizona bowl-eligible for the sixth time in seven seasons and all three under Rodriguez.
"Our guys competed well and I was pleased with the sidelines and how they stayed into the game," Rodriguez said on his postgame radio interview. "We knew we were going to get tested all the way to the end. We made some play in all three phases. It was nice to see."
For the first time since 2009 (against Washington State, too) UA had a punt return and a kickoff return for a touchdown. On a late onside kick by the Cougars, Cayleb Jones picked up a loose ball and ran it in to make it, 59-30.
"I had been on our special teams all year," Rodriguez said. "I thought we had been kind of average and maybe OK, but this game it made the difference. It's good to build off of."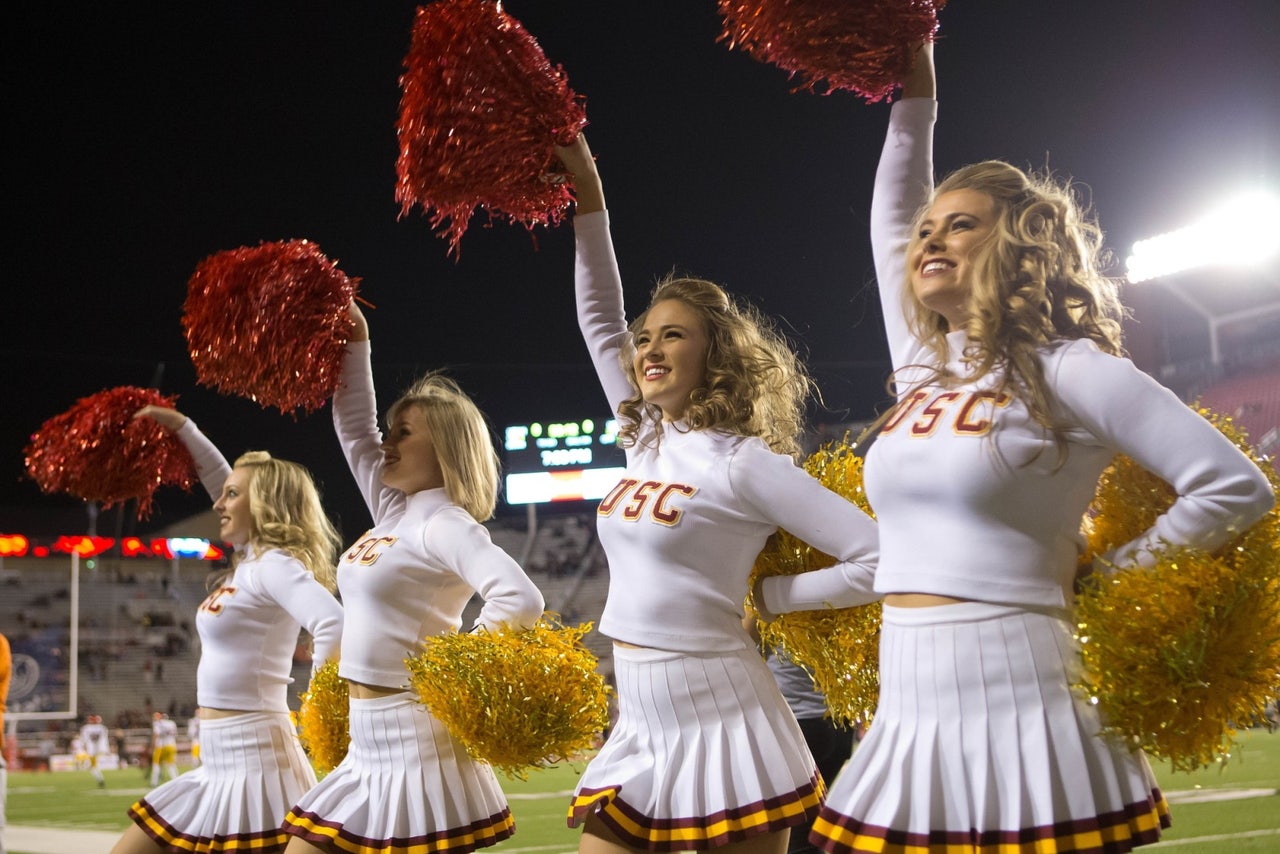 The game may have put to rest questions of Arizona's slow starts, something that had been the case in recent weeks. The slow starts have put pressure on Arizona's offense in the second half. On Saturday, UA scored on its first five possessions, settling for a field goal on just one of them.
"We talk a lot about tempo," Rodriguez said. "We are better, obviously, when we push the tempo. The kids are even telling us, 'Push the tempo, push the tempo.'"
So they did. It ignited a career-high-tying five-touchdown afternoon for Solomon. He hit 10 different receivers, seven times finding Jones. He was precise and consistent, completing 26 of 38 passes for 294 yards, without an interception.
Washington State senior Conner Halliday, the national passing leader, was 56 of 79 for 489 yards, with four touchdowns and two interceptions, but most of those yards didn't mean much. Safety Jared Tevis had a team-high 13 tackles, including 3.5 for loss. Linebacker Scooby Wright had three sacks and three forced fumbles. Safety Will Parks and cornerback Cam Denson had the interceptions of Halliday.
"We came into the game trying to keep him off balance," Tevis said of Halliday. "We disguised (the defense) a bit and came after him."
Rodriguez said the performance may have been Solomon's most consistent effort.
"Looking at his decisions and how sharp he was seeing the field, he was really on," Rodriguez said. "Even when he missed, he knew right away. I think that's the growth of him in our system, which makes it exciting. If he continues to grow we will be that much better."
Because of Solomon's success through the air, Arizona was able to mix it up on the ground behind running backs Terris Jones-Grigsby and Nick Wilson. Jones-Grigsby rushed for 107 yards on 13 carries. Wilson had only 18 yards on 10 carries but did have a 2-yard touchdown.
"It helped," Rodriguez said of UA's running attack.
"I was concerned with their front seven. They did a good job against us last year and they have some pretty good players. I don't think we got a lot of push. I don't think we ran the ball extremely well, but we threw the ball well, particularly early."
Follow Steve Rivera on Twitter
---