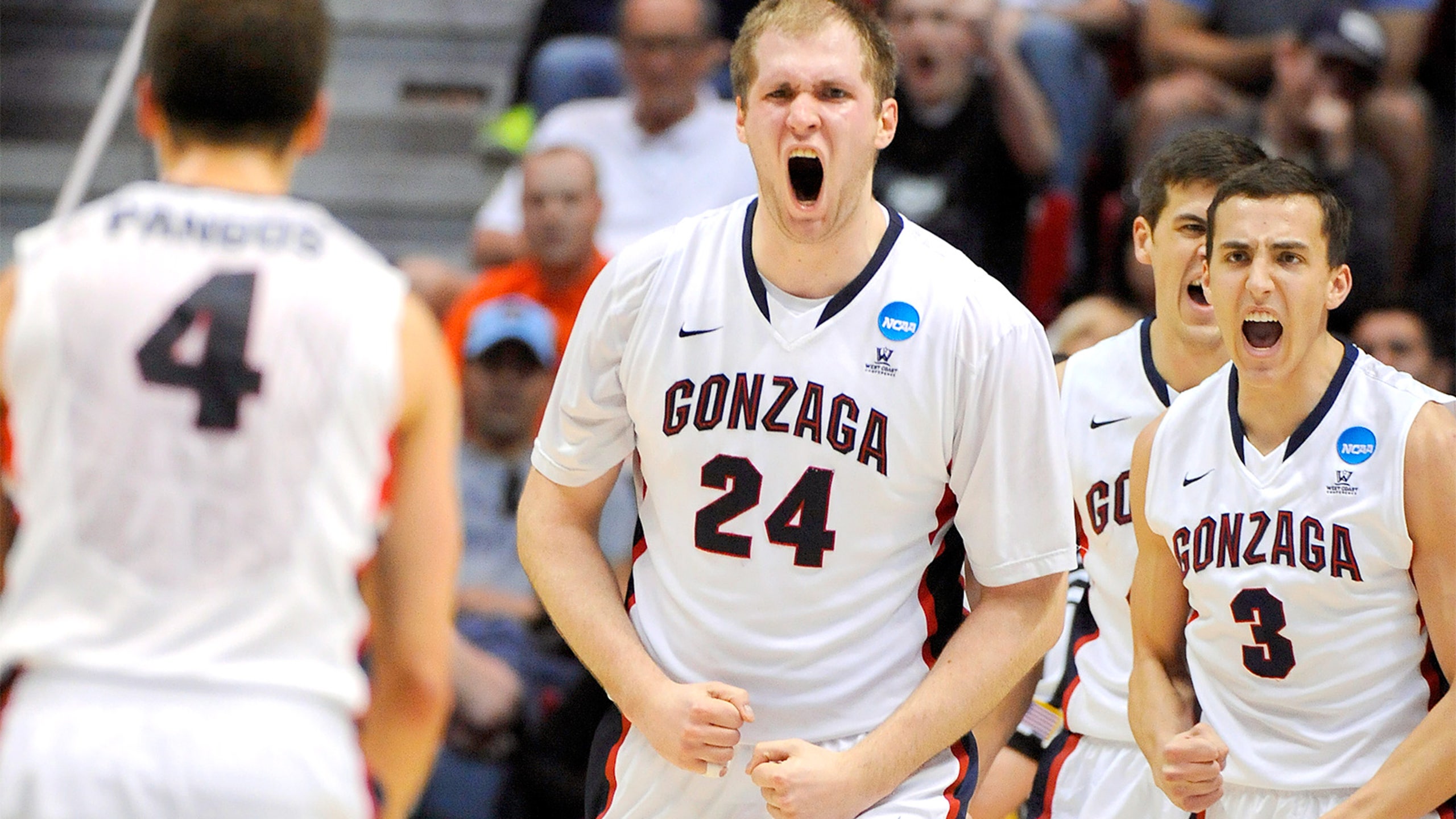 Arizona notes: Is Gonzaga best opponent of season?
BY foxsports • March 22, 2014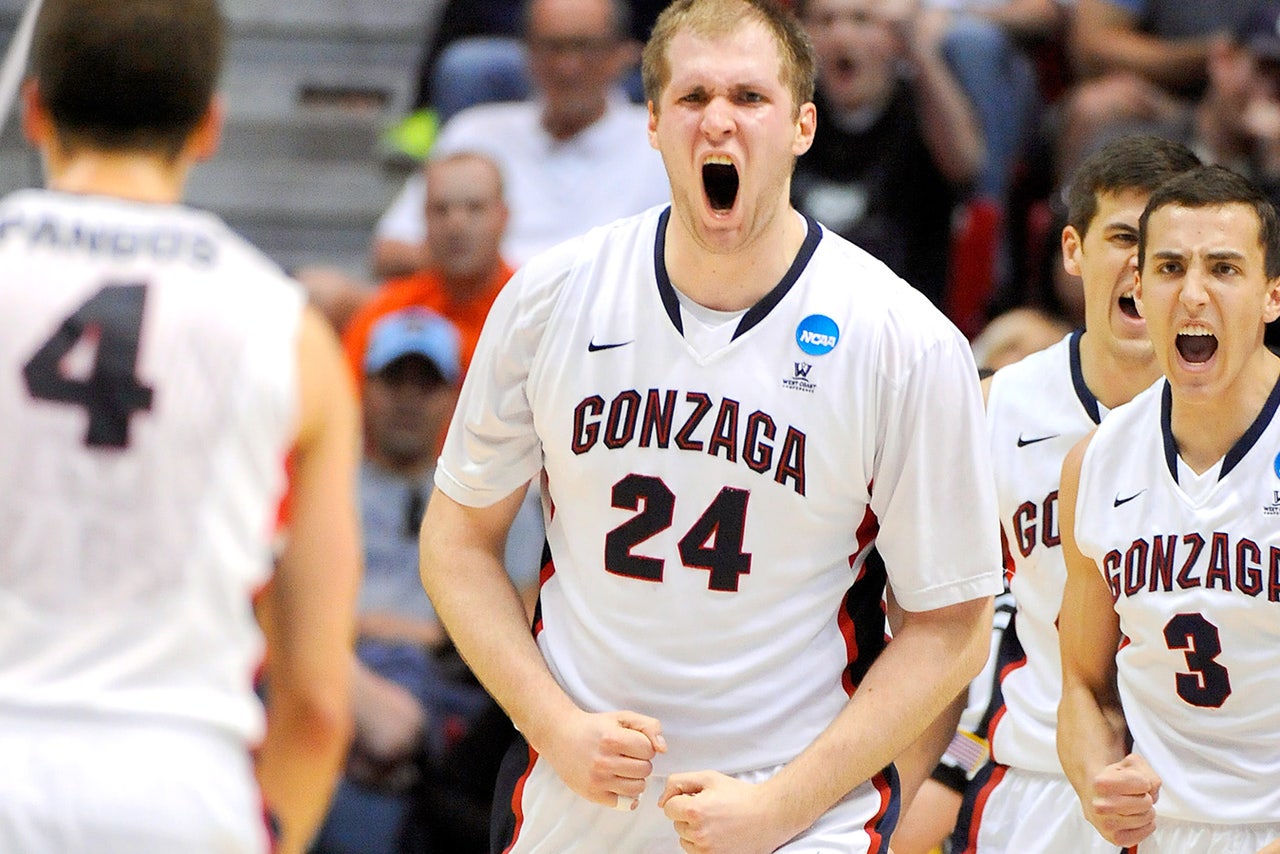 SAN DIEGO -- Junior guard T.J. McConnell said Saturday that Gonzaga, Arizona's third-round opponent, may be the best team the Wildcats will have faced this year. Hyperbole, maybe, but right now, Gonzaga is the only thing that matter to Arizona.
The Bulldogs have a crafty guard in David Stockton, a very good shooter in Kevin Pangos, a strong forward in Sam Dower and a 7-foot-1 center in Przemek Karnowski. And that's not to ignore the quality complementary players.
"They are going to be the two best big guys (Dower and Karnowski) we play against, respectively, in terms of what they do, how big and physical they are and how they score in the low post," said Arizona assistant Book Richardson, who was tasked with scouting Gonzaga. "And, by the way, they are not just low-post scorers. Dower can step out to 17 feet. He's that old school, that old pro, that old vet who has been in the NBA for 13 or 14 years and knows how to score. He has a Tim Duncan mentality in terms of maximizing everything that he has."
And on defense, the Zags get back. They'll be able to handle the Wildcats' attempts at a transition game.
"They're excellent, one of the best in the country," Richardson said. "David Stockton takes pride in getting back. Kevin Pangos takes pride to make sure that in transition you're not going to score. Gary Bell is the same way. They're passionate about what they do."
It was March 22, 2003, and it was one of Arizona's all-time best games in the NCAA tournament. Gonzaga had something to do with it, too. The two teams played a double-overtime game that the Wildcats pulled out 96-95 to advance to the Sweet 16.
Most of the principals are long gone, of course, but the one constant is Gonzaga coach Mark Few, who said Saturday that he still remembers the game well. In fact, there's a picture in the Gonzaga basketball office of senior Blake Stepp taking the last shot (a miss), and he still wonders why it's there since it's not such a great memory from the Bulldogs' standpoint.
Coincidentally, the game was replayed on ESPN not long ago, and Arizona coach Sean Miller saw it and texted Few.
"We texted back and forth and were laughing about it," Few said Saturday. "He said (Friday) that I think we jinxed each other by doing that (because) we ended up playing each other again."
Arizona junior guard Nick Johnson returned to Twitter on Saturday after Dayton pulled off its second straight upset in the NCAA tournament by beating Syracuse to get to the Sweet 16.
Said Johnson: "Yeah Arch - that's my dawg!!!"
Dayton is coached by Miller's brother, Archie, who spent time at Arizona as the Wildcats' associate head coach. Archie also was Johnson's chief recruiter.
Last year, Gonzaga was a No. 1 seed and got upset by upstart Wichita State in the second round.
The Zags, who have been to the second round five straight times, have had most of their tournament success as underdogs. So what gives? What is it with the No. 1 seeds?
"We were a No. 1 seed last year and we got beat, and they were a No. 8 or No. 9," said Parnowski. "I think it doesn't matter (of the seed). We just have to play the best we can. You win and you advance, you lose and you go home, so you just have to give your best effort."
Miller was asked Saturday about the pace of his job compared to that of his peers. He's been asked before, saying everything has been ramped up from years past. That's apparently still the case, as he said Saturday that he's going at "warp speed."
"It seems like never-ending," he said. "The length of the season ... (it's) never been longer, especially if you are able to advance in this tournament, which we all want to do."
And then there's the recruiting, which makes "you gone a lot."
"Sometimes I compare our schedule to the college football coaches, and it's not easy to see who is the smarter of the two," he said. "Them versus us? They're much smarter. Their season isn't nearly as long, and their recruiting is shorter and seems to be more organized, but that's what makes college basketball so special. ... It really has become a year-round sport."
Follow Steve Rivera on Twitter
---