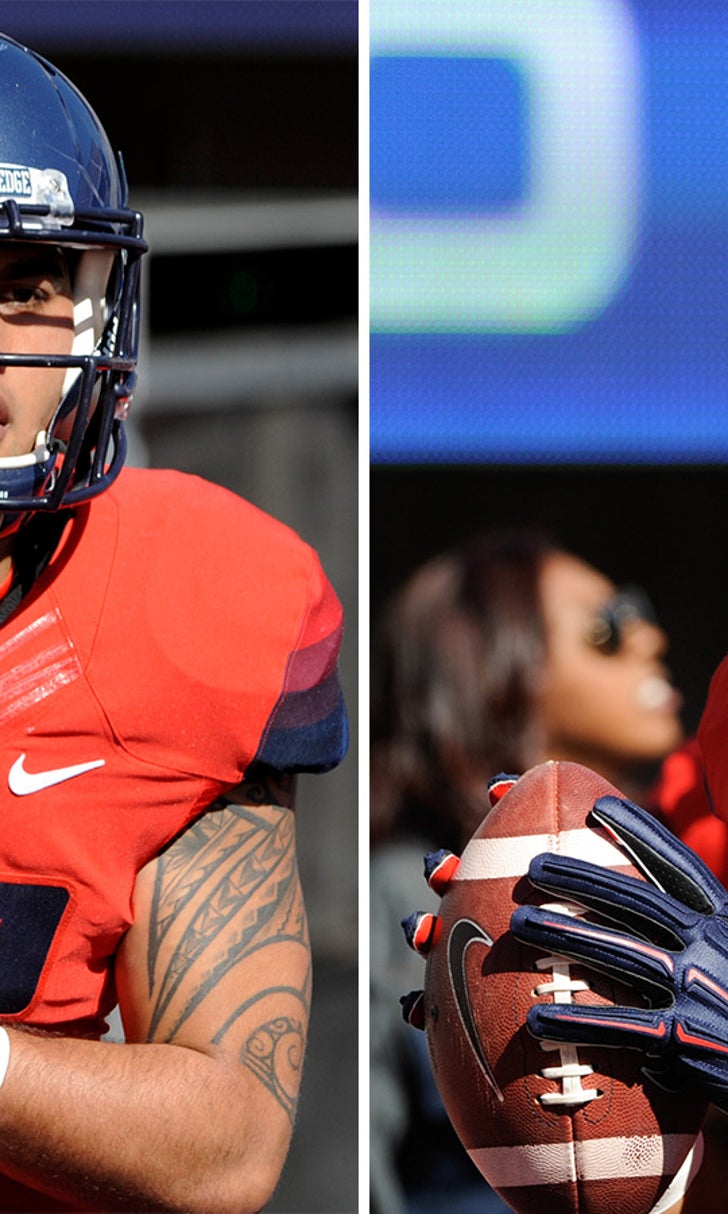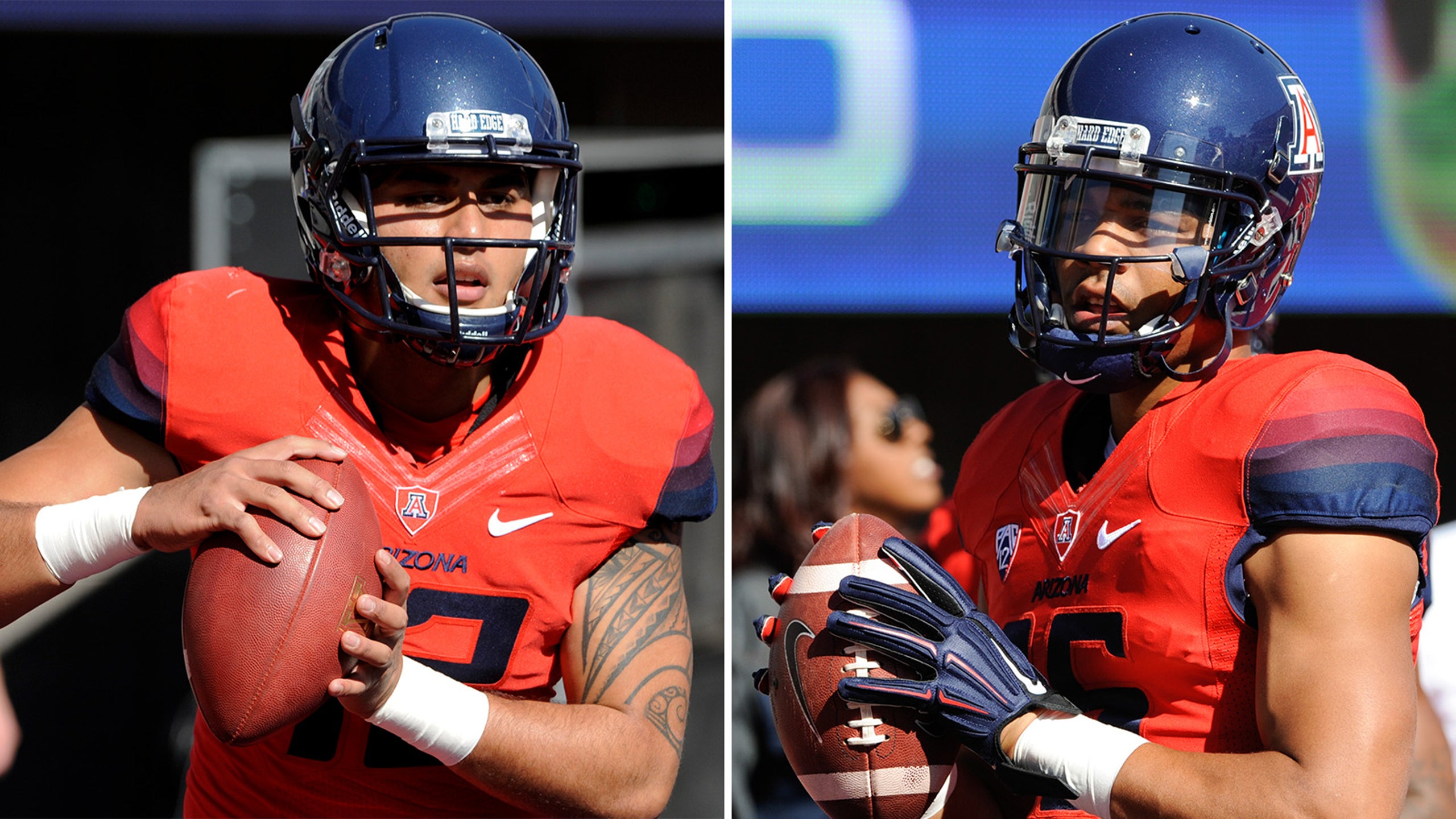 Arizona mum on quarterback situation for Territorial Cup
BY foxsports • November 24, 2014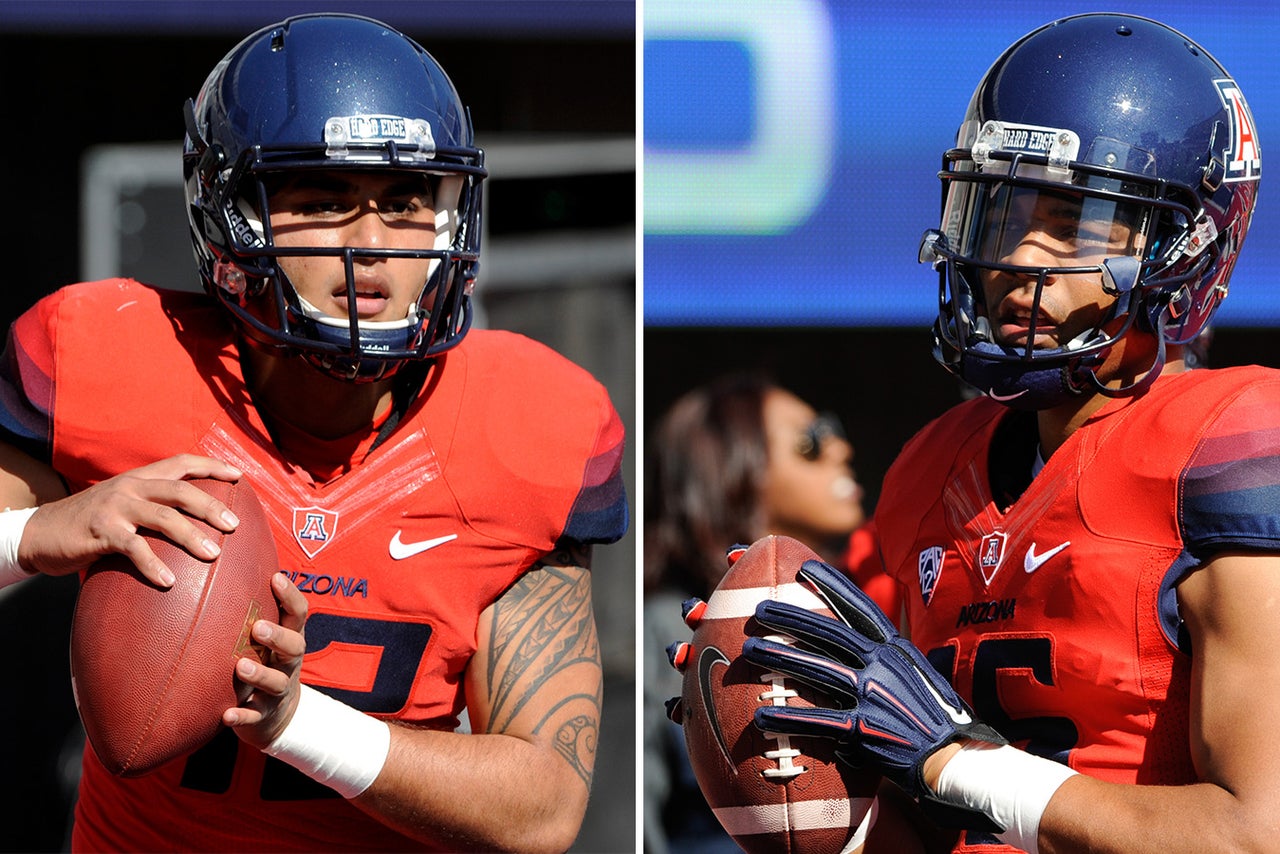 TUCSON, Ariz. -- There was no indication from Arizona coach Rich Rodriguez on Monday whether redshirt freshman quarterback Anu Solomon will be healthy enough to start Friday's Territorial Cup game against Arizona State.
As the Wildcats (No. 12 in this week's AP poll) prepare for their most significant rivalry game against ASU (No. 13) since the two schools joined the Pac-10 in 1978, the Wildcats have deviated from standard procedure and closed off practice from the media (typically the first 20 minutes are open).
Rodriguez said the injury report will come out Wednesday, giving some idea who will start in the annual rivalry game. Solomon has started every game this season, throwing for 3,216 yards and 25 touchdowns, but he sat out the second half of Saturday's victory at Utah with a walking boot on his injured ankle.
"Who knows?," Solomon said after practice. "I dont even know. ... When it's game time and the lights turn on I should be ready."
His backup, senior Jesse Scroggins, has thrown -- drum roll, please -- seven passes, completing four. He has 73 yards and no touchdowns.
"Anu has been banged up for several weeks now and he's trying to fight through it," Rodriguez said on Monday at his weekly press conference. "If he can't go we will go with Jesse, Jerrard (Randall) or Conner (Brewer) and try to get a couple of first downs."
Rodriguez said he's comfortable in going with Scroggins if that's the case, adding he was pleased how he performed as Solomon's replacement in Arizona's 42-10 win over Utah.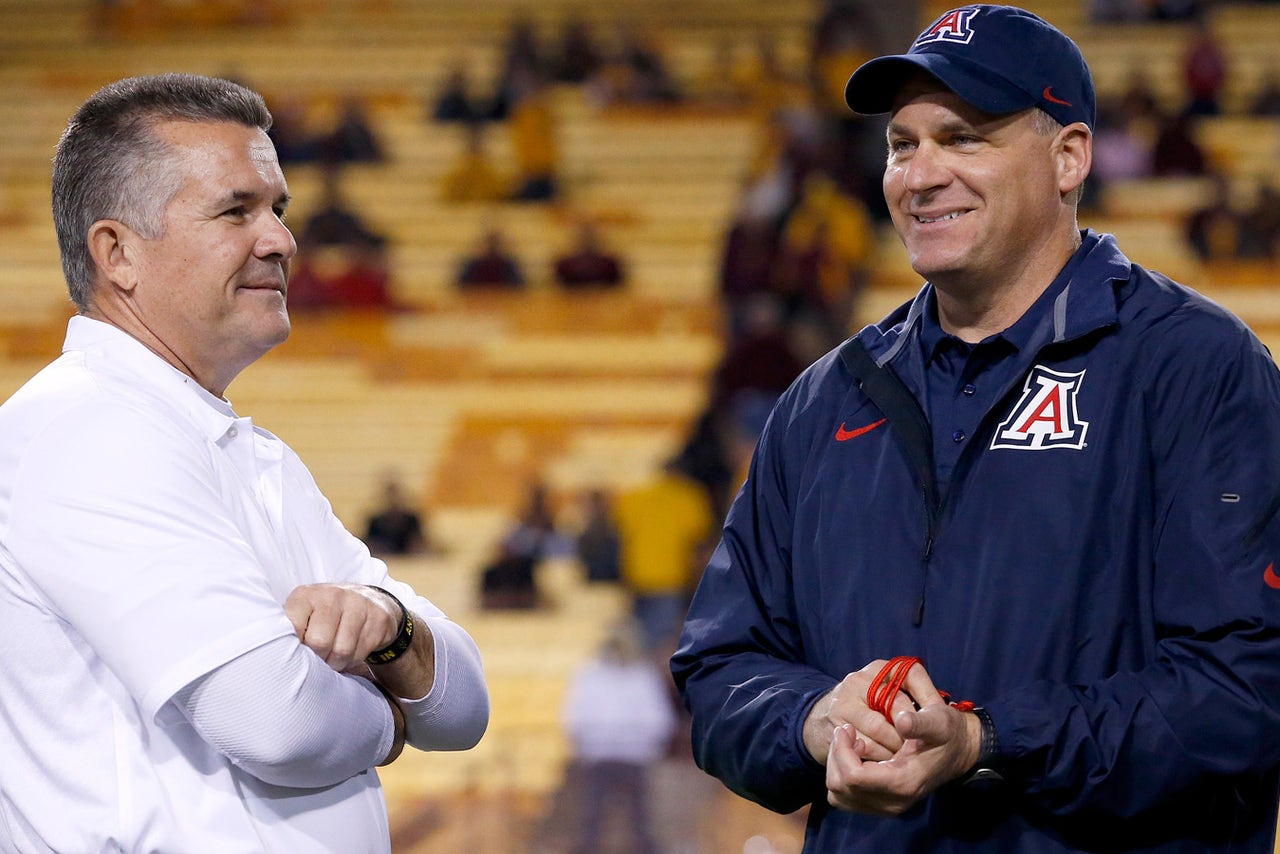 No. 13 ASU at No. 14 ARIZONA
When: 1:30 p.m. Friday
Where: Arizona Stadium, Tucson
TV: FOX (Tim Brando, Joel Klatt, Jenny Taft)
"He made a couple of nice throws under pressure," Rodriguez said. "He was composed and was seeing the field the way we wanted to."
Rodriguez said Scroggins' performance gave the team confidence in his ability to step in, and he made it perfectly clear that whoever lines up at quarterback, "they will be able to play."
"I'm ready," Scroggins said. "If we had to play tomorrow and coach needed me, I'd be ready. And I'm pretty sure my teammates would get me ready."
Rodriguez said he does not want anyone at Arizona Stadium to announce or update the score between UCLA and Stanford while Arizona is facing ASU. Both games will be played at the same time. If UCLA wins its game, it will win the Pac-12 South, but if UCLA loses, the Territorial Cup winner will claim the title.
Rodriguez wants no distractions.
"There will be no updates in Arizona Stadium," Rodriguez said. "You can get it on your computer or your phone, but there will be no updates on the scoreboard or our ticker. Our focus better be on ASU."
Rodriguez said he realized the Wildcats had a good chance of being the team they have become midway through fall camp in mid-August.
"It's a competitive team," Rodriguez said. "It's a team that loves football and understands we're going to be in a bunch of close games. (That) we're going to battle through, and that has held true. We've always competed."
Rodriguez also acknowledged the team's chemistry. Part of that, he said, is that the coaches have such a good relationship with one another that it carries over to the players.
Nick Wilson, with 1,085 rushing yards, has done what no other UA freshman had ever done in surpassing 1,000 yards.
Wilson said he is surprised by the season he's had, crediting his older teammates with guiding him along the way.
"I think I got pretty lucky as far as my path to success," he said.
Follow Steve Rivera on Twitter
---