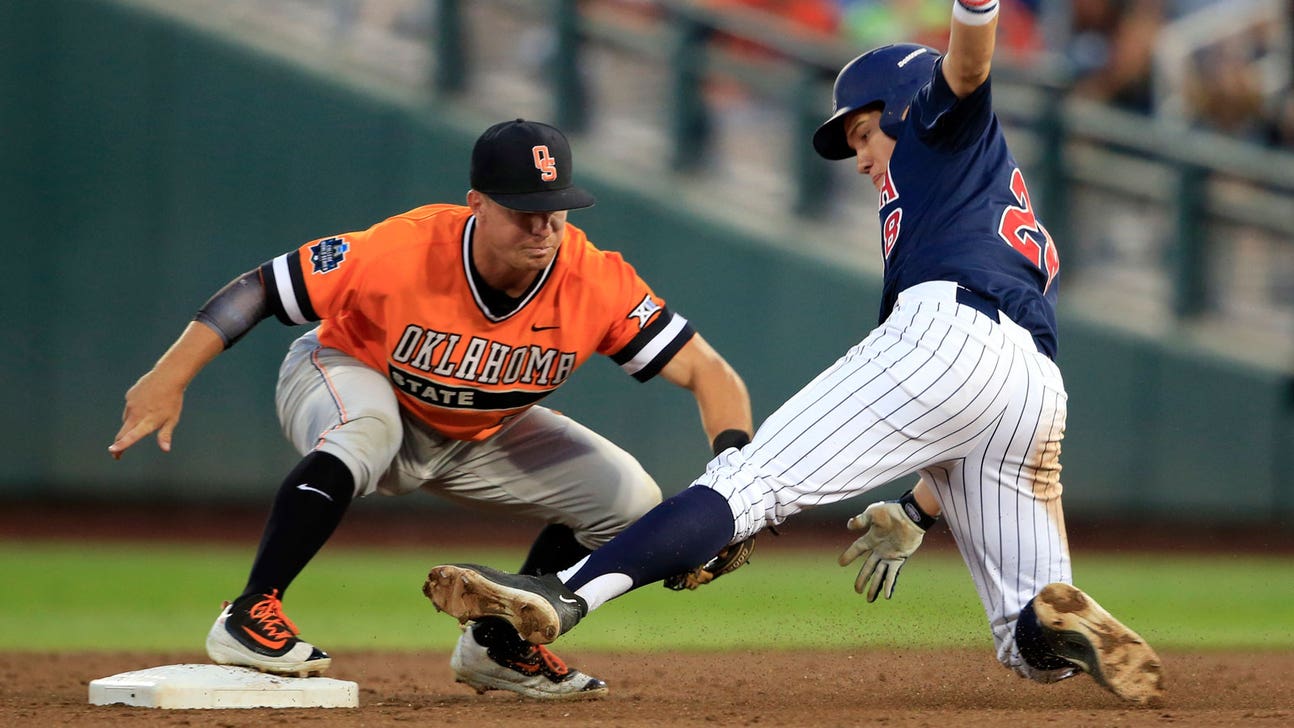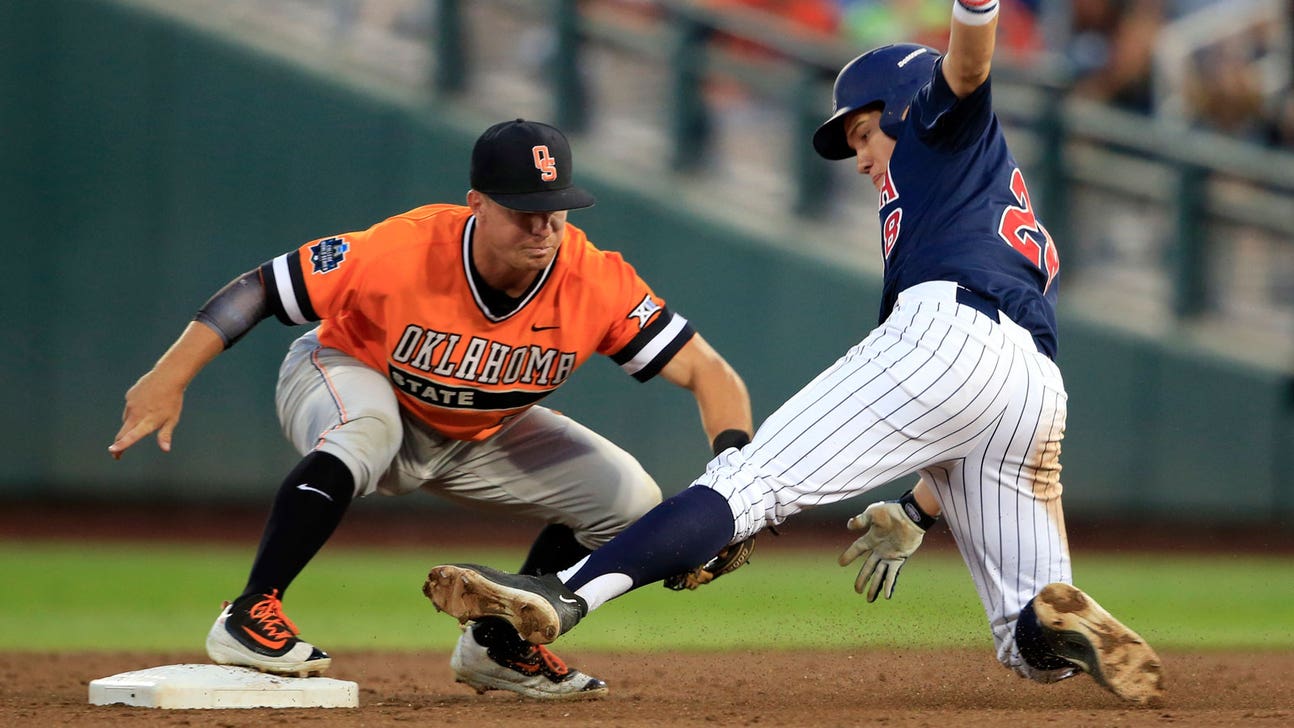 Arizona falls into loser's bracket with 1-0 loss to Oklahoma St.
Published
Jun. 21, 2016 12:43 a.m. ET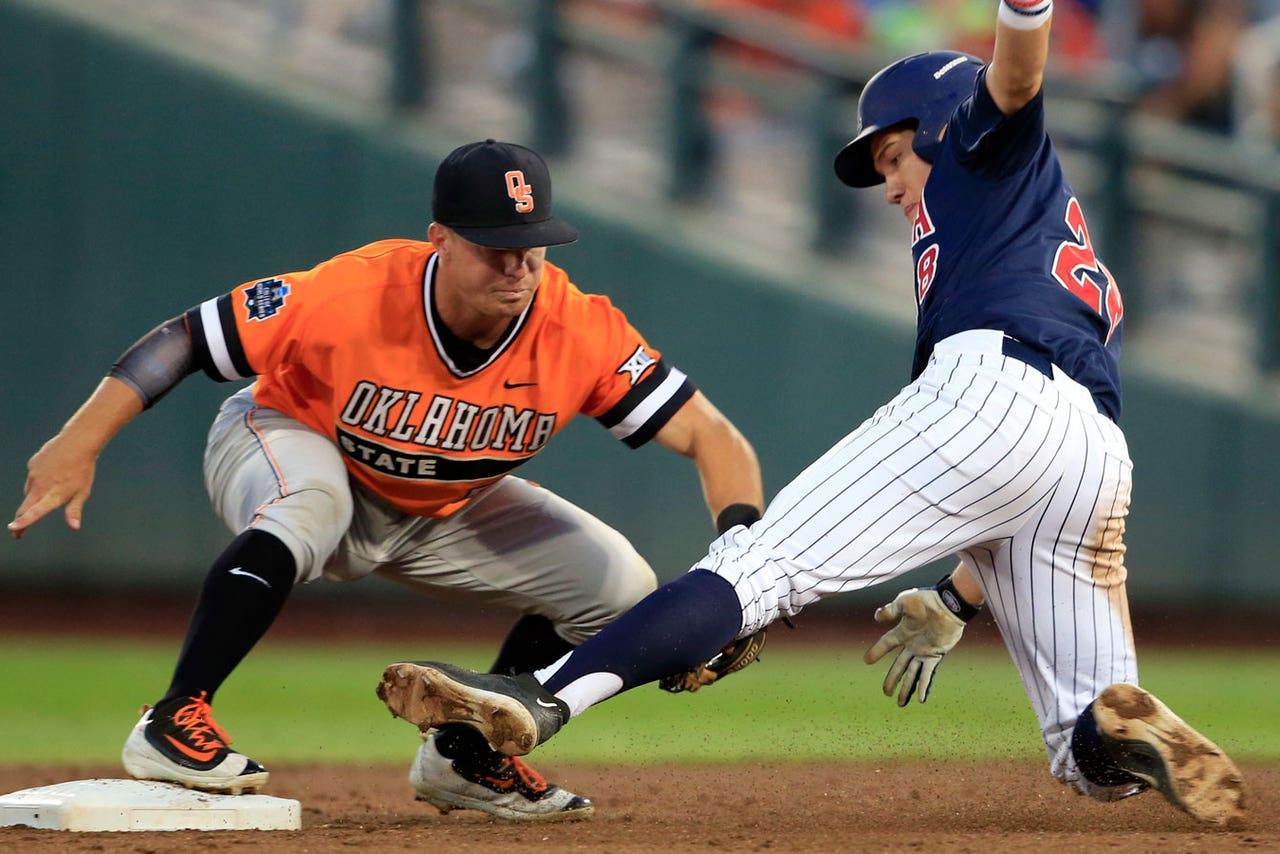 OMAHA, Neb.  -- Oklahoma State has scored only two runs in its first two College World Series games. When a team is pitching like the Cowboys have been lately, two is enough.
Tyler Buffett limited Arizona to three hits over eight innings, and Oklahoma State took command of its bracket in the College World Series with a 1-0 victory Monday night.
The Cowboys, who beat UC Santa Barbara by the same score on Saturday, became the first team in the CWS' 70 years to win back-to-back 1-0 games.
Buffett (9-3) walked two and struck out six in the longest outing of his career. Trey Cobb took over in the ninth and earned his sixth save.
"Pitching and defense are at a premium, it's safe to say," OSU coach Josh Holliday said. "Tyler Buffett was outstanding. We did just enough on offense against an outstanding pitcher. Our kids came up one run better tonight. They continue to play at a high level. We're pitching the ball, catching the ball and playing good team baseball."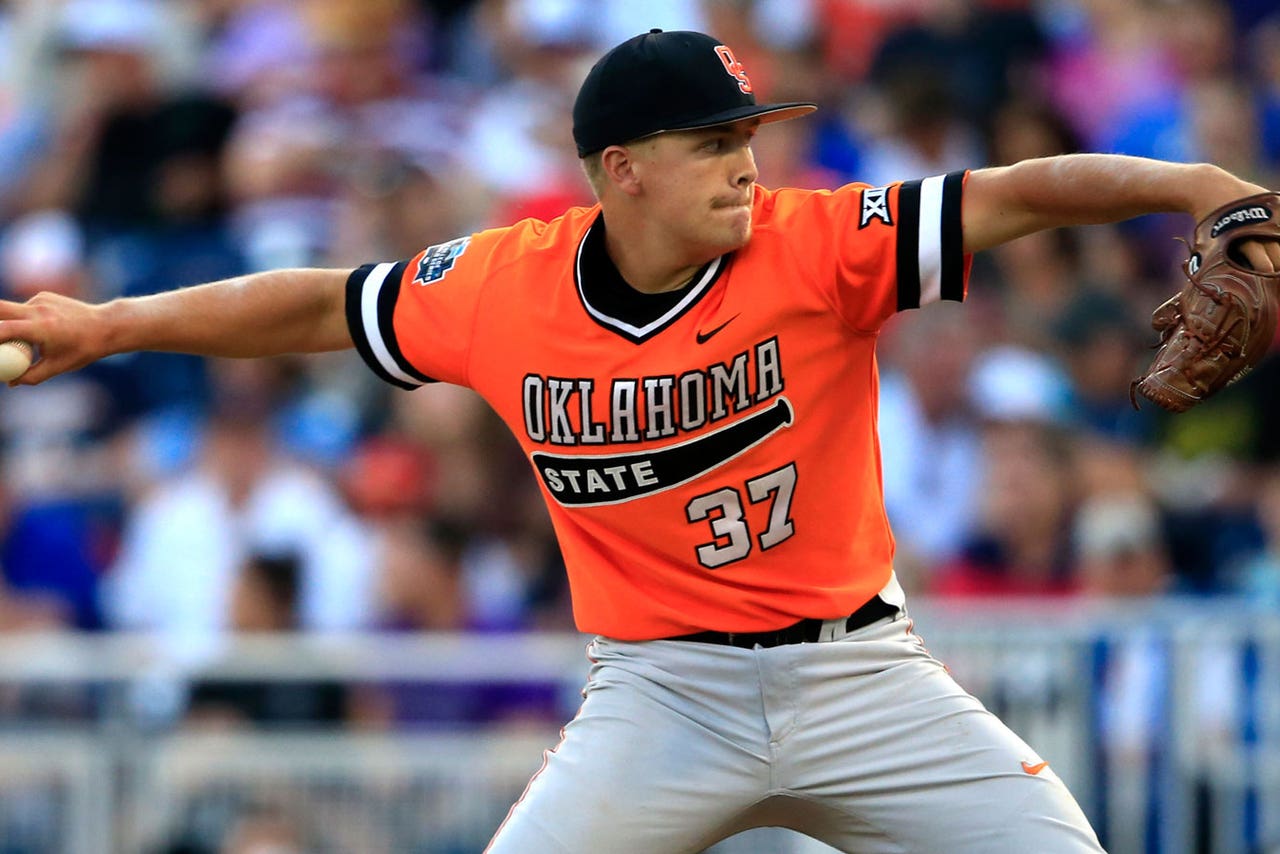 Oklahoma State starting pitcher Tyler Buffett gave up only 3 hits in 8 innings against Arizona.
Oklahoma State (43-20) scored in the fourth when Donnie Walton doubled and came home on Garrett Benge's single. Otherwise, Buffett and Arizona starter Bobby Dalbec (10-5) matched zeroes through eight innings the same way the Cowboys' Thomas Hatch did with UC Santa Barbara's Shane Bieber on Saturday.
"We're pretty confident in our pitching. They're pretty good, as you can see," Walton said. "We do what we can behind them."
Dalbec, drafted in the fourth round by the Boston Red Sox, held the Cowboys to five hits and struck out a career-high 12 for the Wildcats (45-22).
Oklahoma State has played 19 straight shutout innings since super regionals and has allowed only six runs through seven NCAA Tournament games.
"Tyler Buffett, the story of the night," Arizona coach Jay Johnson said. "We did not get very many good swings off of him. He was doing something -- hiding the ball, moving the fastball in and out. He started throwing his breaker for a strike, and then Cobb's stuff in the ninth was really good."
Buffett has allowed two runs in 22 innings in the national tournament. The junior from Albuquerque, a seventh-round draft pick of the Houston Astros, is a distant cousin of billionaire investor Warren Buffett, who lives in Omaha. The two met for the first time Sunday night.
"I felt all right, but the first couple innings I wasn't as sharp as I want to be," Buffett said. "Around the fourth inning I felt I got a little tunnel vision and started finding the command necessary at this level. Then having those guys make plays behind me helped everything out, like the first play of the game. It was one of the best plays I've ever seen."
Center fielder Ryan Sluder made the best catch of the CWS so far when he robbed Cody Ramer leading off the game. Buffett got more help from his defense in the eighth when, with one out, shortstop Walton went to his right to backhand Louis Boyd's grounder to start a 6-4-3 double play.
The game was delayed 2 hours, 21 minutes because of lightning in the area.
Texas, in 2014, was the last team at the CWS to post consecutive shutouts.
REVERSED CALL
Arizona looked to have a runner on base with one out in the ninth when first-base umpire John Haggerty ruled Dustin Williams' foot came off the bag as he stretched to catch third baseman Benge's throw on Zach Gibbons' grounder. The umpires conferred, and the safe call was overturned, sending Gibbons back to the dugout.
"When the crew gets together, someone has evidence to overturn the call, they discuss it and (home plate umpire) Scott Cline, in this conversation, had evidence to overturn the call," national coordinator of umpires George Drouches said.
Johnson said in one video it appeared Gibbons was out, and in another it appeared he was safe.
"If I talk about umpiring, that is taking away credit from Buffett," Johnson said. "That's how it goes. Those guys are human. They're going to make mistakes. They've gotten way more right than they've gotten wrong over the last three or four weeks."
UP NEXT
Oklahoma State on Friday can clinch a spot in next week's finals with a win against Arizona or UC Santa Barbara. Arizona plays UC Santa Barbara in an elimination game Wednesday.
---