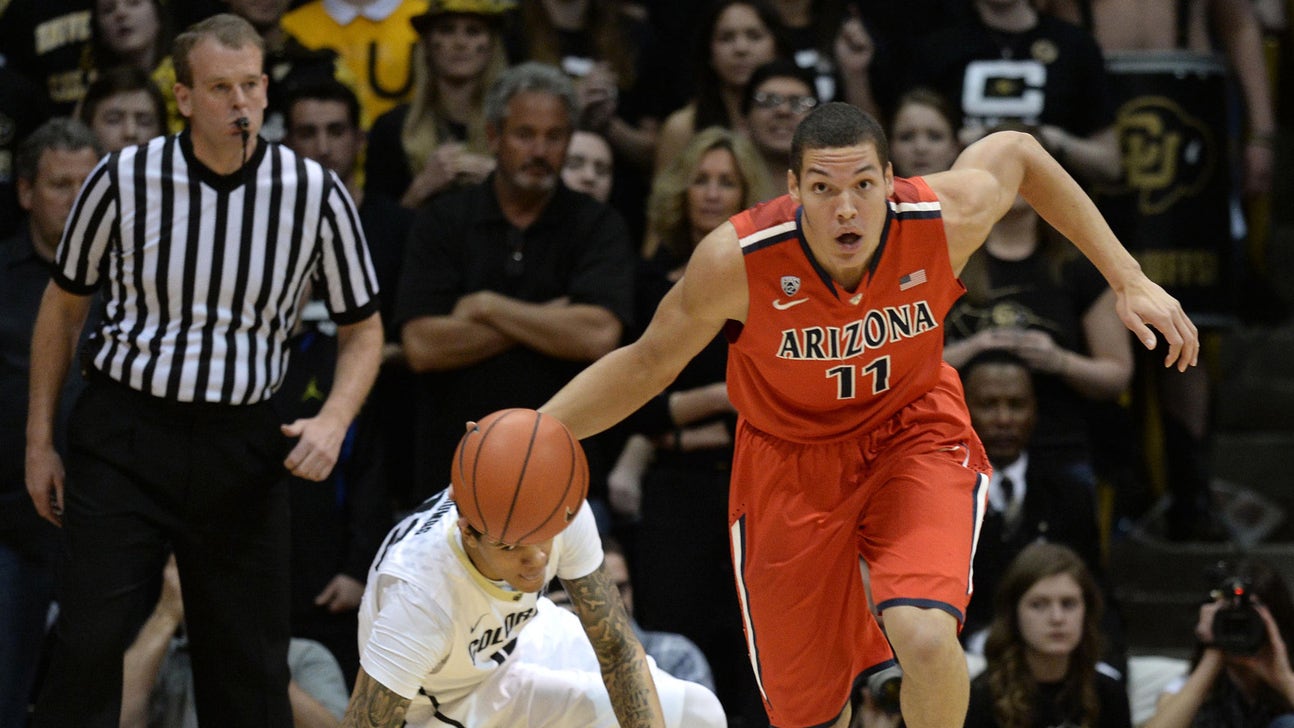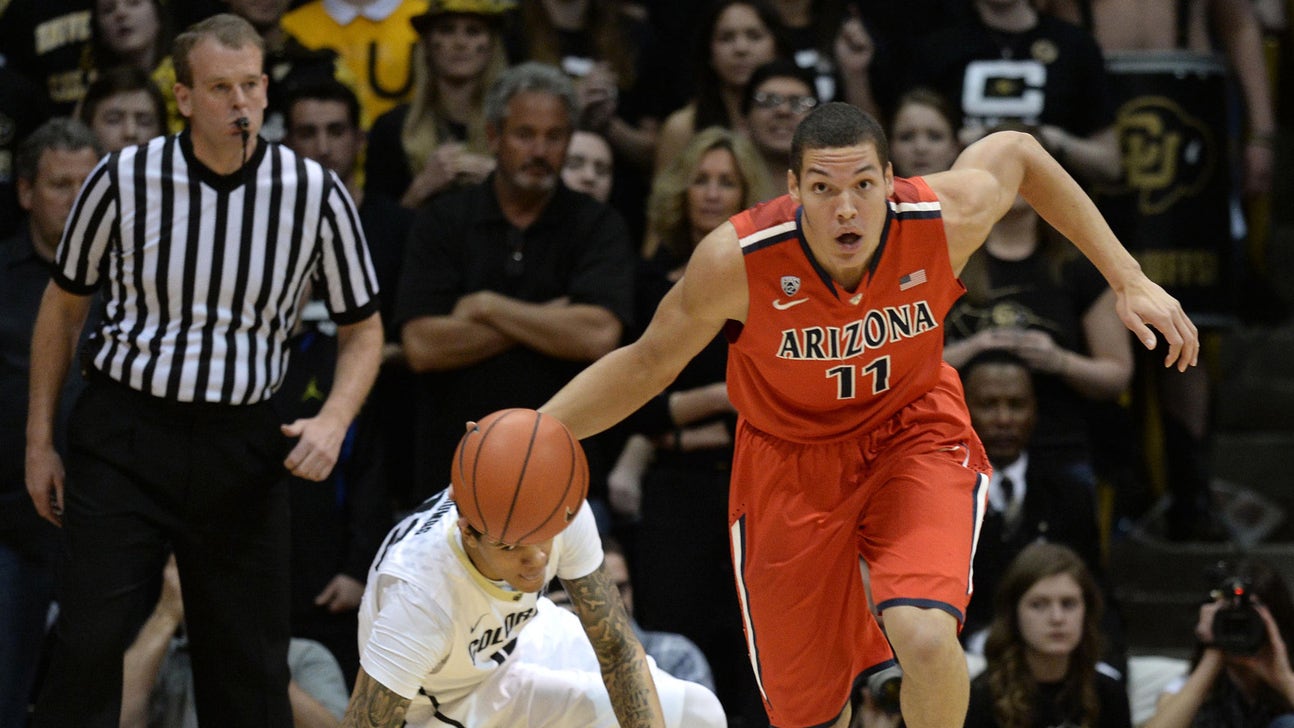 Arizona builds value by keeping focus on task at hand
Published
Feb. 24, 2014 6:14 p.m. ET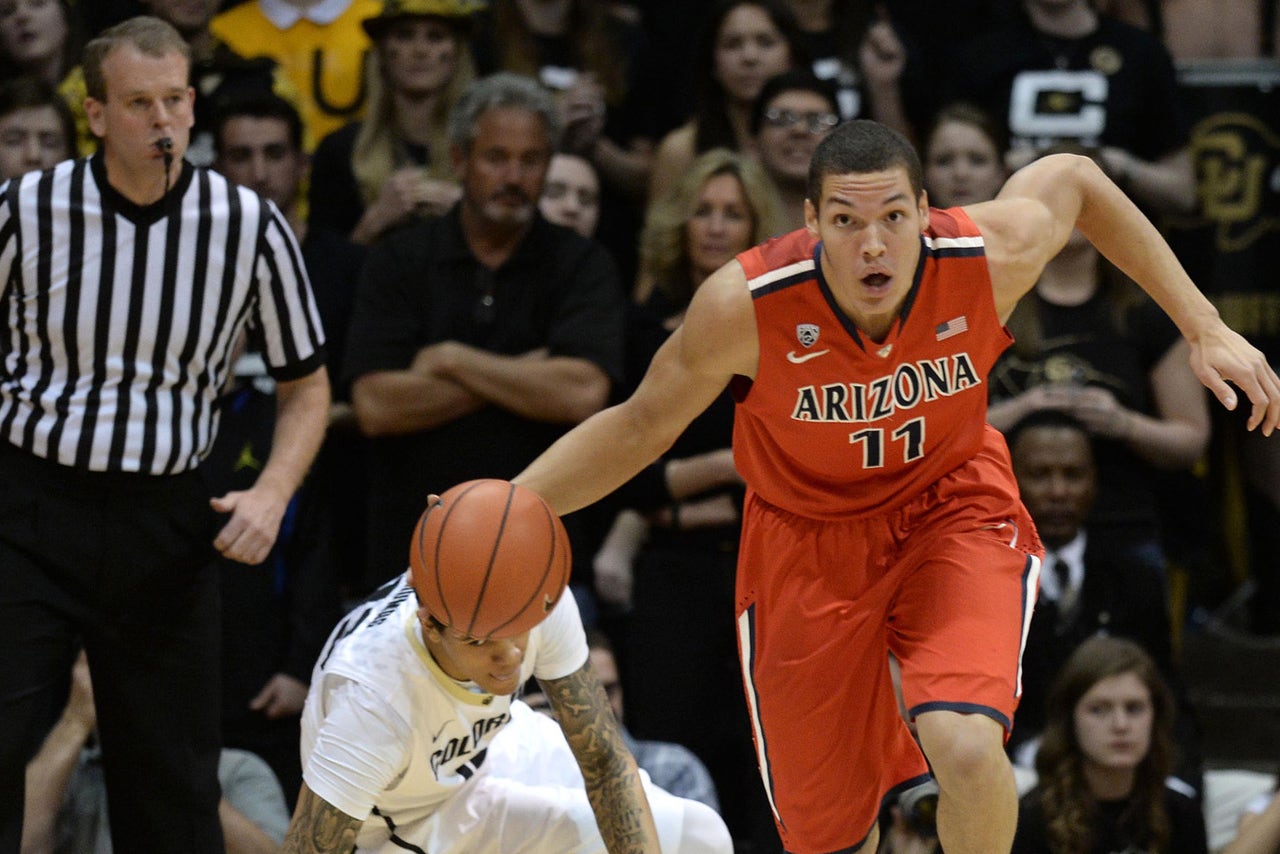 TUCSON, Ariz. -- So, in the wake of Arizona's 88-61 dismantling of Colorado, Arizona coach Sean Miller used Monday's media gathering to tamp down the superlatives, saying the win might not have been "any more emphatic" than several others along the way to a 25-2 record.
No doubt there have been many big wins for the Wildcats, who moved up to No. 3 in this week's AP rankings and have been in the top five for more than half the season.
But the rout was hardly ho-hum. Junior leader Nick Johnson speculated it could be a "turning point" after a couple of weeks of adjustment since Brandon Ashley's injury.
Everything that could have gone well did. Shots fell, players who aren't known for rebounding hit the glass, and T.J. McConnell was back in form with no turnovers (and 10 assists). That means the offense was operating in sync.
"It's always good when you win. Winning breeds confidence," Miller said on Monday. "We never lost our confidence, though. You guys may have lost confidence in us. I know we struggled, but among our struggles I feel we've kept our head above water."
Last week's road sweep of Utah and Colorado left the Wildcats in control of their own destiny when it comes to a No. 1 seed in next month's NCAA tournament. But there are still a lot of games to be played -- starting with California, one of the two teams to beat Arizona, on Wednesday at McKale Center and a hot Stanford team on Sunday. Arizona travels to the Oregon schools next week to conclude the regular season, and then there's the Pac-12 tournament.
"For us as a team," Miller said, "there is so much hysteria surrounding March, and rightfully so because it's an exciting time ... and it can be very distracting for a group of players, a team and a coach. Our way of getting there is that we stay with the task at hand.
"The minute you seem to worry about the things that aren't here yet, you get your eyes off those things that aren't as important," Miller said. "All of a sudden you don't play well. In our case, if we wouldn't play well against Cal or Stanford, we're not going to win."
There does seem to be a growing comfort level in the aftermath of the Colorado win, however. Miller used the word "value." He might as well have used it in relation to many of the players -- such as Aaron Gordon hitting shots from the perimeter and dominating underneath; McConnell returning to form.
Gabe York's insertion into the starting lineup adds value because it creates opportunities by spreading the court. York also showed he could get rebounds, grabbing 10 against Colorado.
"More than any stat on this trip, Gabe getting 10 rebounds is really a great thing for Gabe and our team," Miller said. "He did an outstanding job."
With more time comes more opportunity. And York has taken advantage.
"My teammates blocked all the guys out and the ball just fell in my hands -- at least a couple of times," he said, smiling. "Coach told us that when Brandon went down we had to step up the rebounding. I tried to do that more often."
York's smile came from knowing he "stole a few of mine," said Nick Johnson.
But that's a good thing. It shows the smaller lineup is going after rebounds and doing its part.
"I really think this weekend could be the turning point for us as far as getting back in the right mindset as far as offense," Johnson said. "We can still play great defense, but we really found our rhythm with running and shooting the ball -- just being aggressive on offense."
It's something that had been missing, but something that Miller could see coming.
"I did. We've really practiced well recently," he said. "You almost want to fast-forward going from one game to the next. Teams that continue to grow and get better work and invest and try to become a better team. We've been that team from the start. There have been very few blips when it comes to effort, attitude and chemistry."
Follow Steve Rivera on Twitter
---