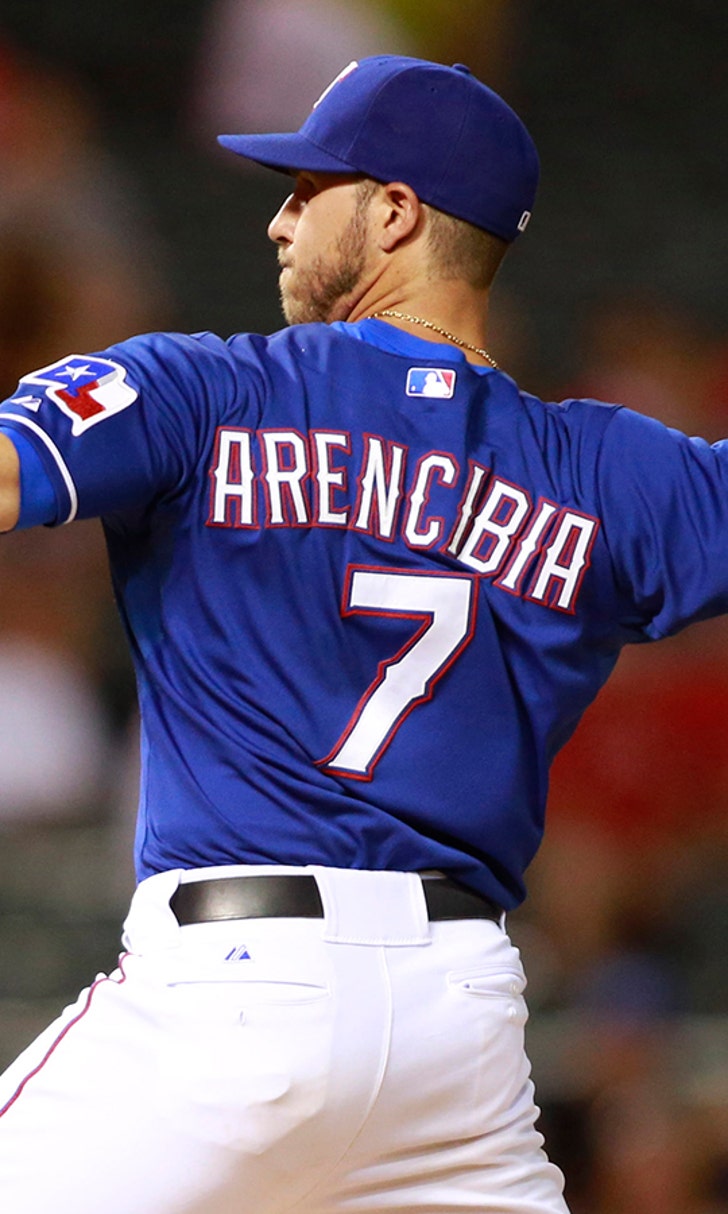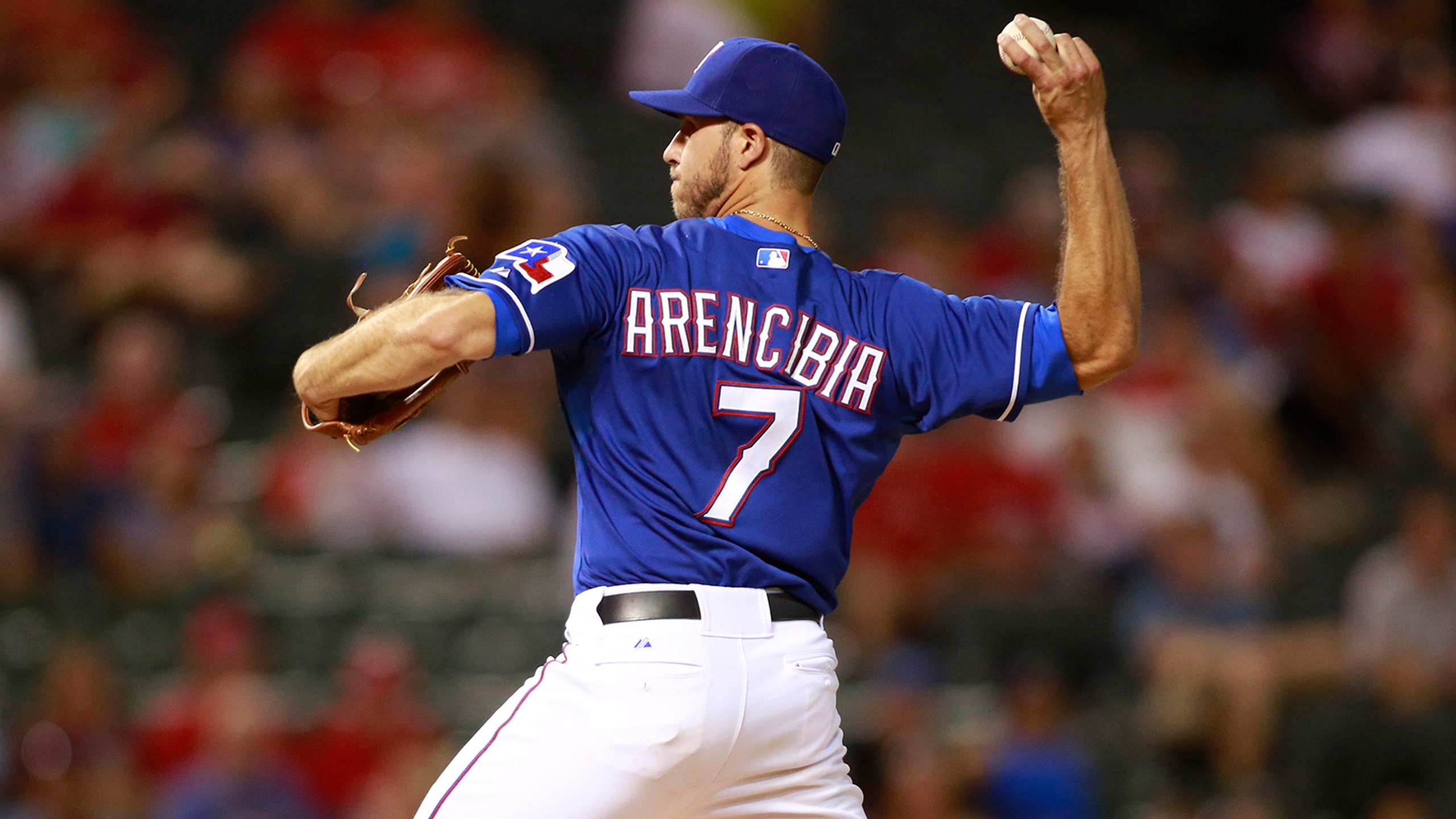 Arencibia, Claudio pitching bright spots for Rangers
BY foxsports • August 13, 2014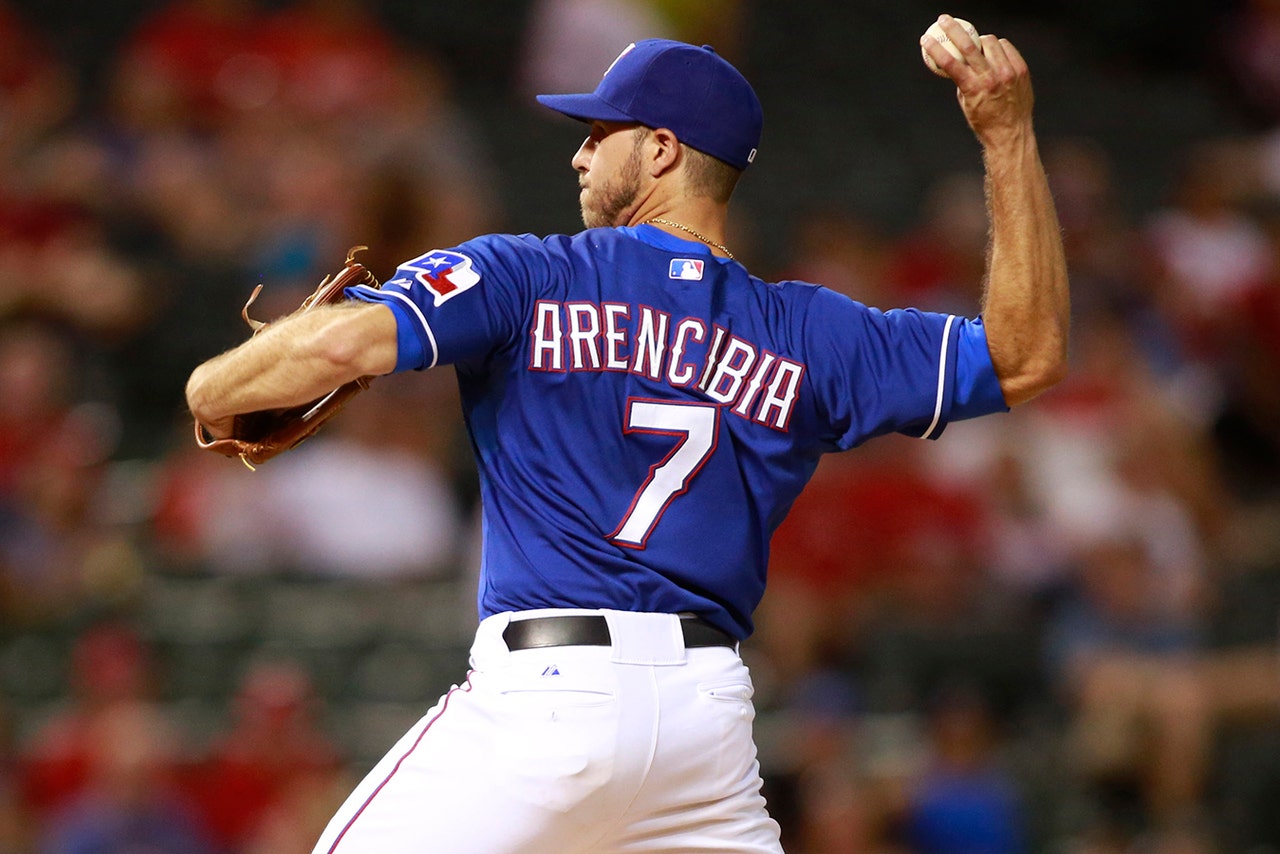 ARLINGTON, Texas - All you need to know about Wednesday's Texas Rangers game against Tampa Bay was there was some debate about which position player was going to pitch the ninth.
The call went to J.P. Arencibia over a lobbying Mike Carp.
Arencibia became the 35th pitcher the Rangers have used this season, following up No. 34 Alex Claudio's scoreless eighth inning in a dreadful 10-1 loss to Tampa Bay.
The 35 pitchers the Rangers have used include three position players (Arencibia, Chris Gimenez and Mitch Moreland) and has them just two pitchers shy of matching San Diego's major-league record of 37 pitchers used in 2002.
That's not a mark Texas manager Ron Washington envisioned his team would come close to coming into this season. But it's a product of injuries and starts like the one authored by Miles Mikolas Wednesday (six innings pitched, 10 runs allowed).
"It's just been experience really," Washington said. "You take it on. You know that for the most part this isn't something that's normal so you deal with it. It's been a necessity to make the moves we've had to make in that pitching staff and we'll continue to do that until there's no more baseball to be played."
It's also telling that the top two pitchers used by the Rangers were Arencibia, who allowed one hit in the ninth inning, and Claudio, who didn't arrive at the ballpark after getting called up from Round Rock until the game was already out of hand.
It got that way early as Mikolas, whose ERA is now a hefty 7.71, served up three homers in the first two innings as the Rangers fell behind 5-0. He managed to save a long outing for the bullpen with solid pitching in the third, fourth and fifth innings. Things went awry then again in the sixth and he was gone after failing to retire any of the four batters he faced in the seventh inning.
The final line for Mikolas isn't the kind any pitcher wants, especially one trying to open eyes in an organization that's looking for pitching on all fronts.
"I made a few bad pitches in those first two innings," said Mikolas, whose homers came to the first 10 batters he faced. "I thought I did a good job regrouping and I thought the runs they scored in the sixth, a couple of jam jobs, a couple of poorly hit baseballs. I let a few get away from me in the seventh."
The Rangers had nothing for Tampa Bay starter Chris Archer, who set a new career high with 12 strikeouts in his seven innings of work. Texas didn't get a hit until the fifth inning the lone run it scored in the fifth was answered by two in the sixth.
Claudio's debut was a bright spot as he struck out the first batter he faced in the eighth and retired all three hitters. He became pitcher No. 34 after the Rangers put Yu Darvish on the disabled list earlier in the day.
His debut capped a year in which the lefty has pitched for Class A Myrtle Beach, Double-A Frisco, Triple-A Round Rock and now the Rangers.
"I was trying to get to the majors," the 22-year-old changeup specialist said. "Around 5:30 they called and around 8:15 or 8:20 I was here. When I got here Washington told me if I was ready to pitch and I was nervous. I was anxious to be here because I wanted to be in the majors."
Following Claudio was Arencibia, who helped Texas become the first team since the 2010 St. Louis Cardinals to use at least three position players to pitch in a season.  At least the position players have pitched well for Texas as their combined line is now three innings pitched, no runs allowed, one hit and a strikeout.
---