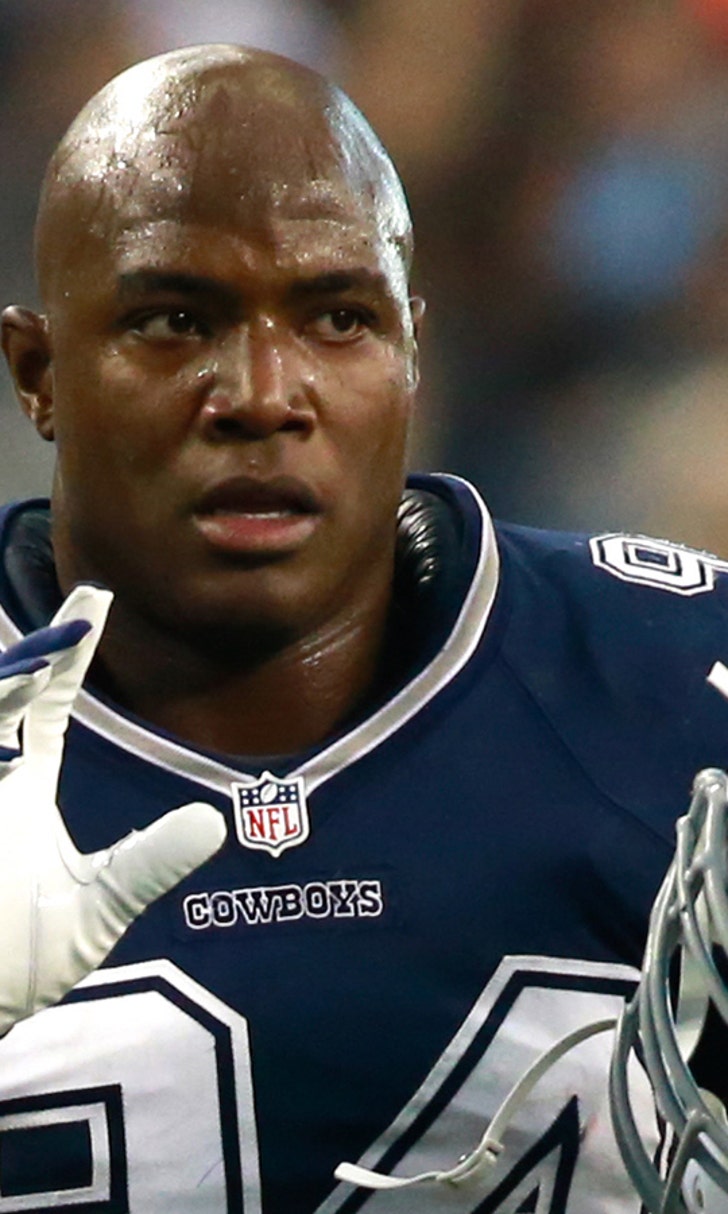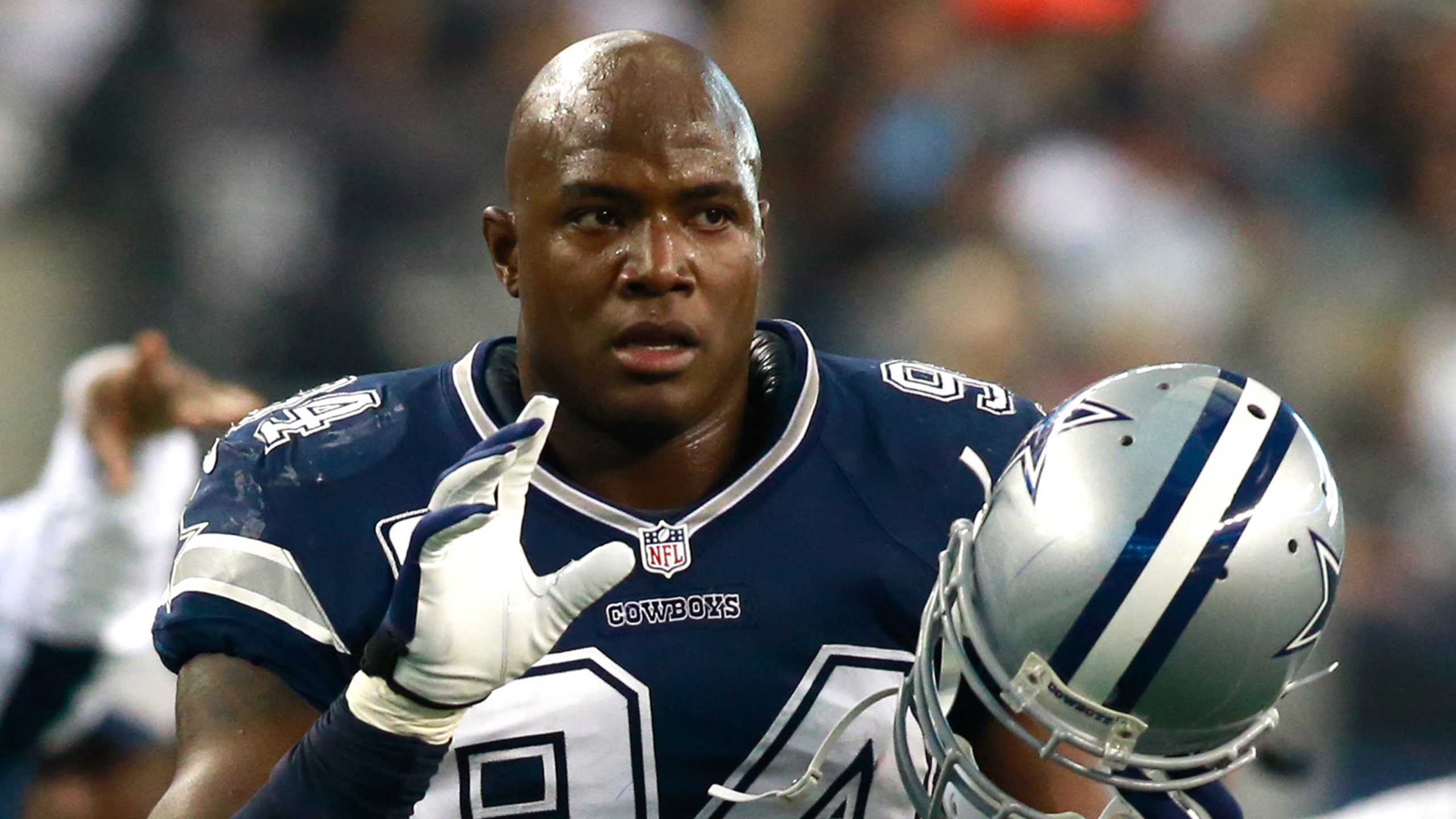 Are the Cowboys really considering cutting DeMarcus Ware?
BY foxsports • February 24, 2014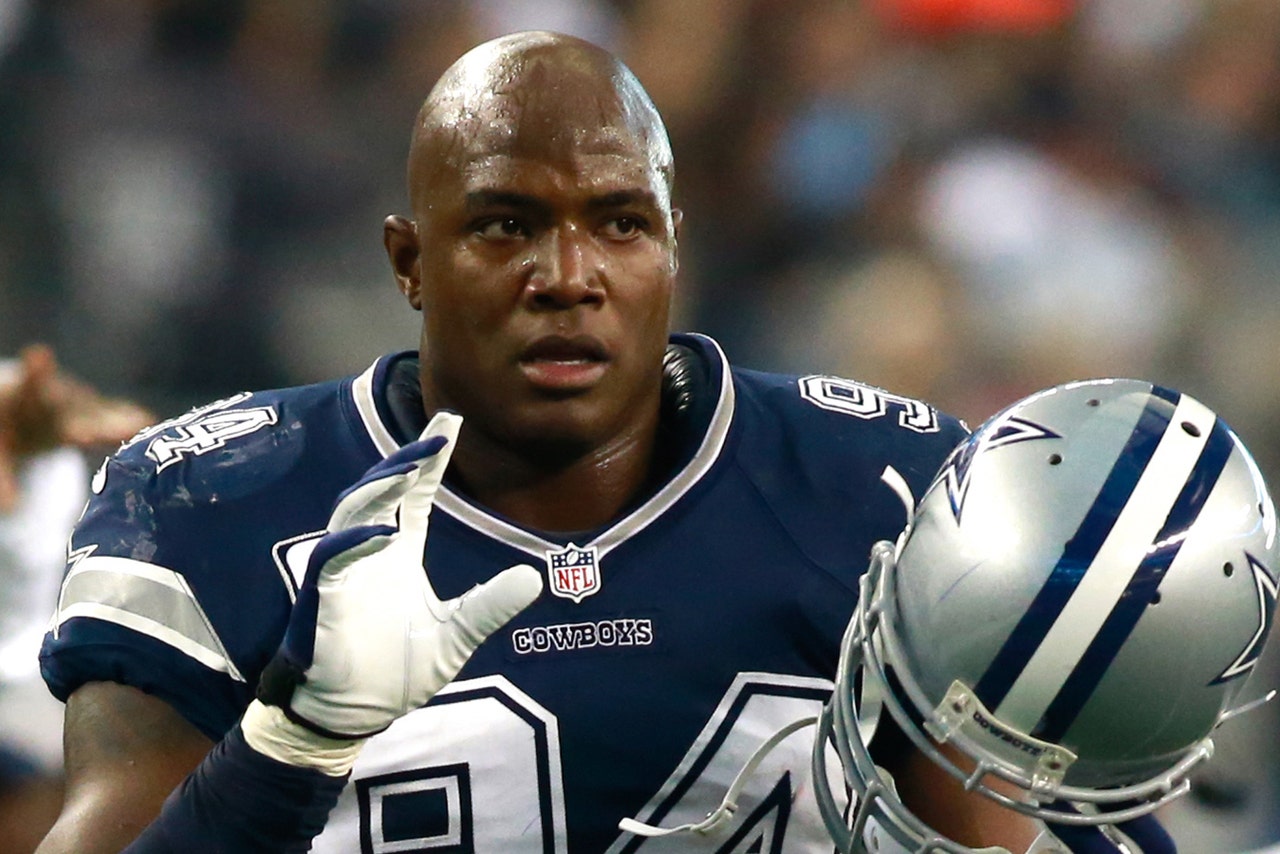 IRVING, Texas – Jerry Jones historically has a difficult time making an emotional and financial break from his Dallas Cowboys stars. But sources tell FOX Sports Southwest that the owner is being advised that DeMarcus Ware's future in Dallas can be boiled down to a hard-but-true catchphrase:
"Pay cut or be cut."
"I look at that," Jones conceded of weighing every option, even with a future Hall-of-Fame pass-rusher. "Those are things you have to look at."
Cowboys management is reluctant to part ways with a "face-of-the-franchise" player like Ware, who as recently as last summer's training camp seemed primed for high performance. But the creeping injury issues combined with the salary-cap concerns has the front office considering asking Ware to take a serious paycut or possibly giving him his outright release.
The options are clear (and Jones knows it):
1. Leave Ware's existing deal as it is, featuring cap hits of $16 million (in 2014), $17 million (in 2015), $14 million (in 2016) and $14 million (in 2017). The only person who really considers this an option at all is Ware himself.
2. Make Ware a post-June 1 cut. If the Cowboys release Ware after June 1, the cap hit amounts to $8 million spread over the ensuing two years. The downside is Dallas robs itself of free-agent shopping room during March because they are hamstrung until post-June 1.
3. Work with Ware to re-negotiate a new deal that cuts his salary possibly in half.
4. If Ware does not budge, the Cowboys can cut him before June 1, thus moving the cap charge from $16 million to $8.5 million – a savings of $7.5 million.
How reluctant is Jones to pull one of these triggers?
"I wouldn't discuss timing because I don't have a time," he said. "Could do it this afternoon. Could do it tomorrow afternoon. Or could do it a week from today, or two weeks from today. But, no, we haven't thought about it. I'm not planning on visiting with him today."
Well, not today. But soon. And yes, they have thought about it – Jones just doesn't like to think about it.
---