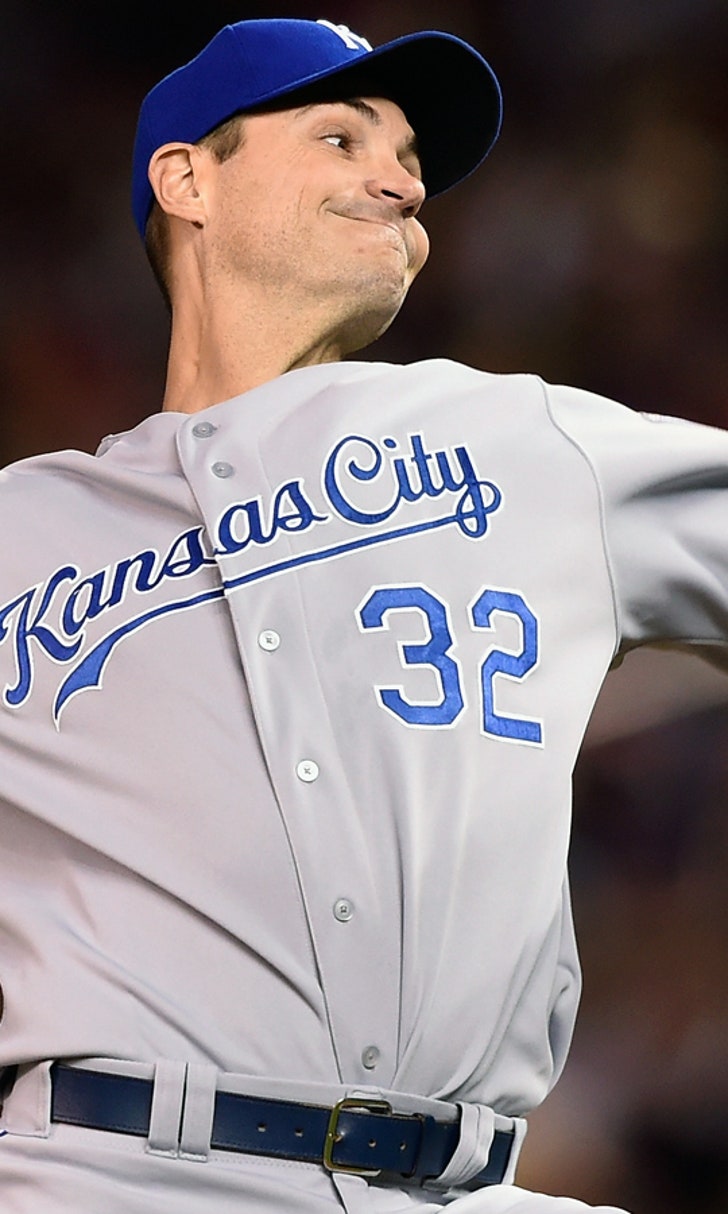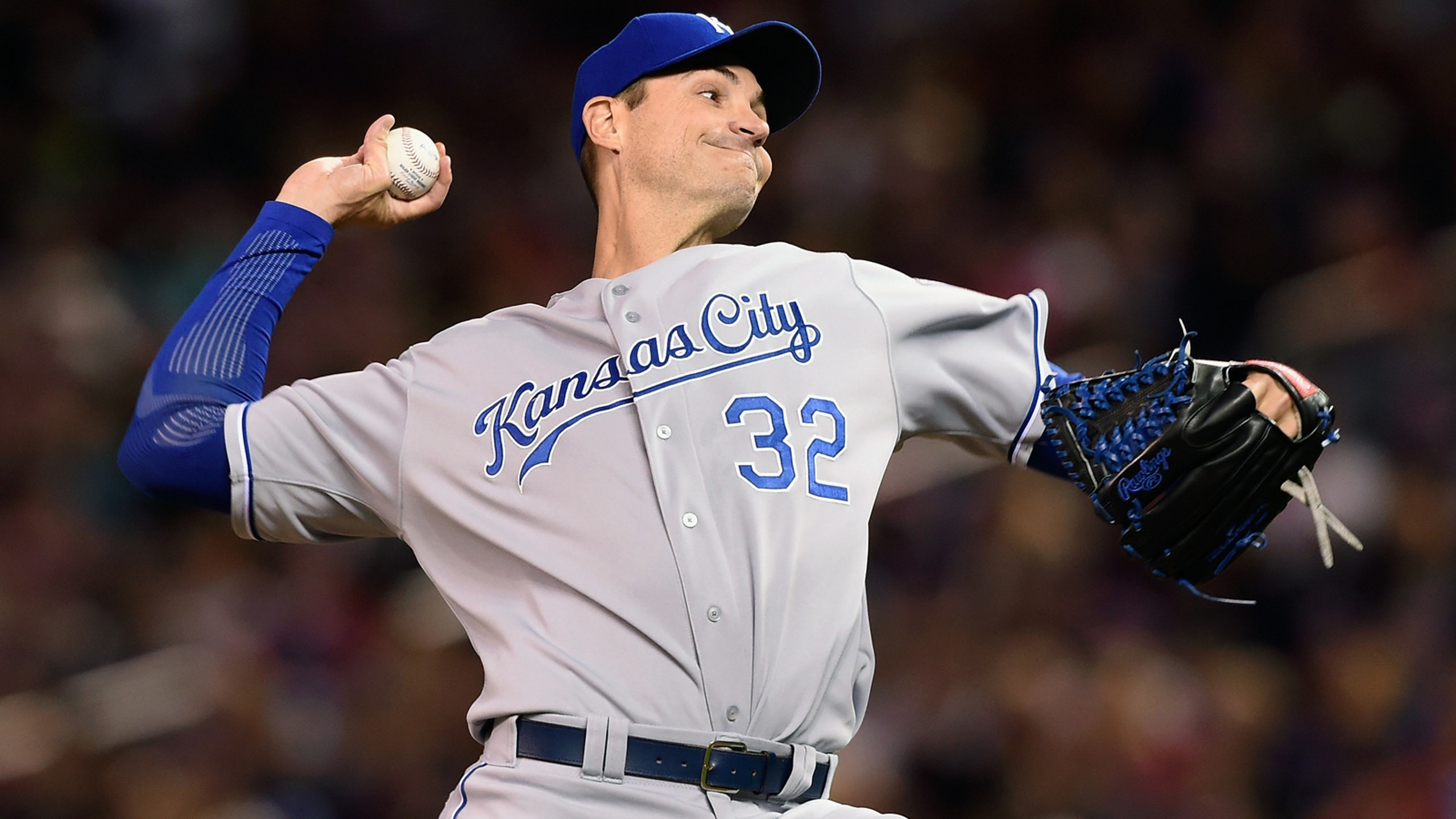 Appreciating Chris Young
BY foxsports • October 9, 2015
Thursday night in Kansas City, the Royals' starting pitcher lasted just two innings.  Not because he didn't pitch well, although he did not, in fact, pitch well. Yordano Ventura, who throws 100, got lifted because of a long rain delay. And was replaced by Chris Young, who throws 85. Which might have seemed a strange move in such a big game...
Well, I'm not sure if Mickey really appreciates Chris Young, last seen on national television striking out nearly every Astro in sight for a couple of innings:
Well, let's take a moment to appreciate Chris Young.
For one thing, Chris Young stands nearly seven feet tall.
For another, Chris Young is one of the softest throwers in the major leagues ... and yet, for some reason that nobody's yet been able to explain, he relies almost exclusively on two "power" pitches: fastball and slider.
And finally, Chris Young has defied all explanations by giving up a paltry .247 batting average on balls in play in his long career.
In this new century, 176 pitchers have thrown at least 1,000 innings in the major leagues. Young's .247 BABiP allowed is the lowest. The second-lowest is Matt Cain's .265.  The third-lowest is the other 174 guys.
Meanwhile, Young's strikeout rate is not the lowest, not by a long shot. That distinction belongs to the Immortal Kirk Reuter, who struck out three batters per nine innings in this century.  Young's actually struck out 7.2 per nine, which ranks squarely in the middle of the pack, and right between stalwarts Brett Myers and Ervin Santana. It's not that Young hasn't been a strikeout pitcher; it's that he's a 6-10 strikeout pitcher who can't (or doesn't) reach 90 with his fastball.
Beginning in Young's second full season, he started posting these absurdly low BABiPs  allowed: .226 and .241 and .254 and .250, figures that pitchers will occasionally luck into, but can't duplicate from one year to the next. Because, you know, baseball just doesn't work that way.
After a couple of injury-decimated seasons we don't even have to mention – although, if you're asking, his BABiPs allowed were bizarrely low in those years, too – Young pitched 115 innings with the Mets in 2012 and gave up a .287 batting average on balls in play.
"Ah-ha!" we said, "Chris Young can't fool us! Let alone the BABiP gods!"
In 2014 with the Mariners, it was .238 in 165 innings.
In 2015 with the Royals, his lowest yet: .209 in 123 innings.
I still don't quite know what it means. We do know that Young loves throwing his mid-80s fastball up in the zone, which you're not supposed to do. Except he does. And he gives up more than his fair share of home runs, but he also gets more than his fair share of fly balls and pop-ups.
Just two years ago, Young didn't pitch in the majors.
Last year, he pitched effectively for the Mariners but got benched down the stretch, with the M's fighting for a playoff spot.
This year, he went unsigned until halfway through spring training. And now here Chris Young is, throwing 87 and striking out Astros and breaking sabermetrics and whatnot.    
---
---