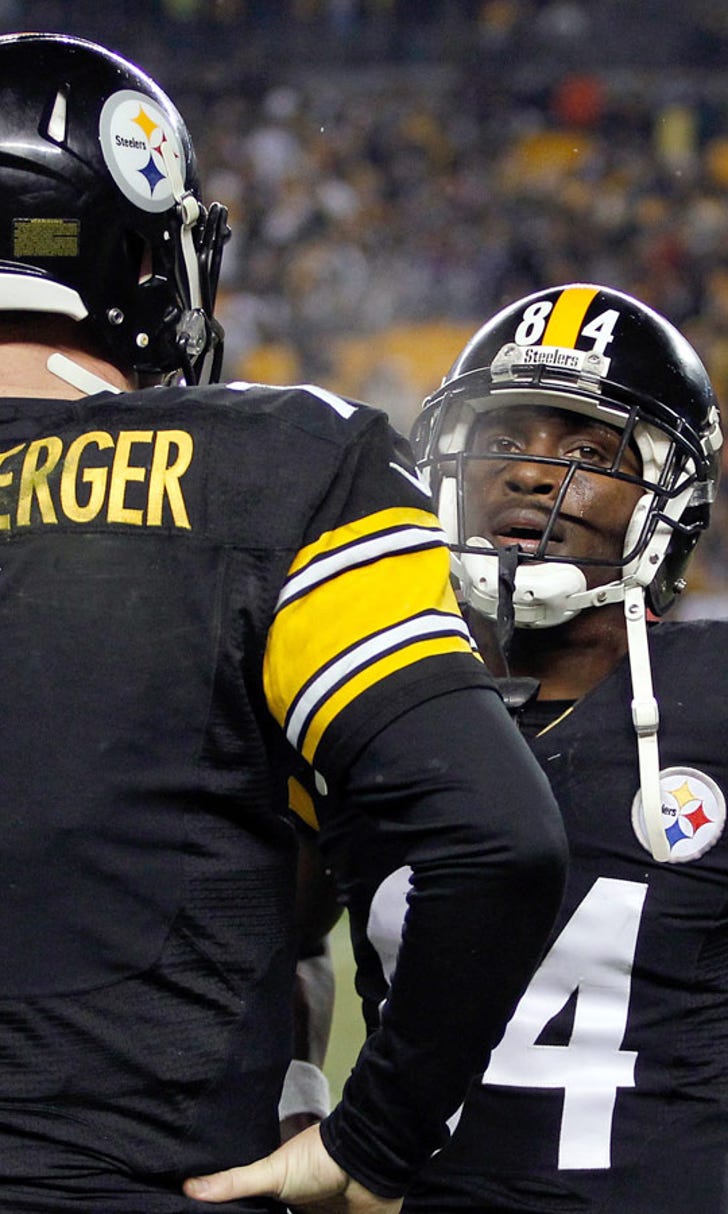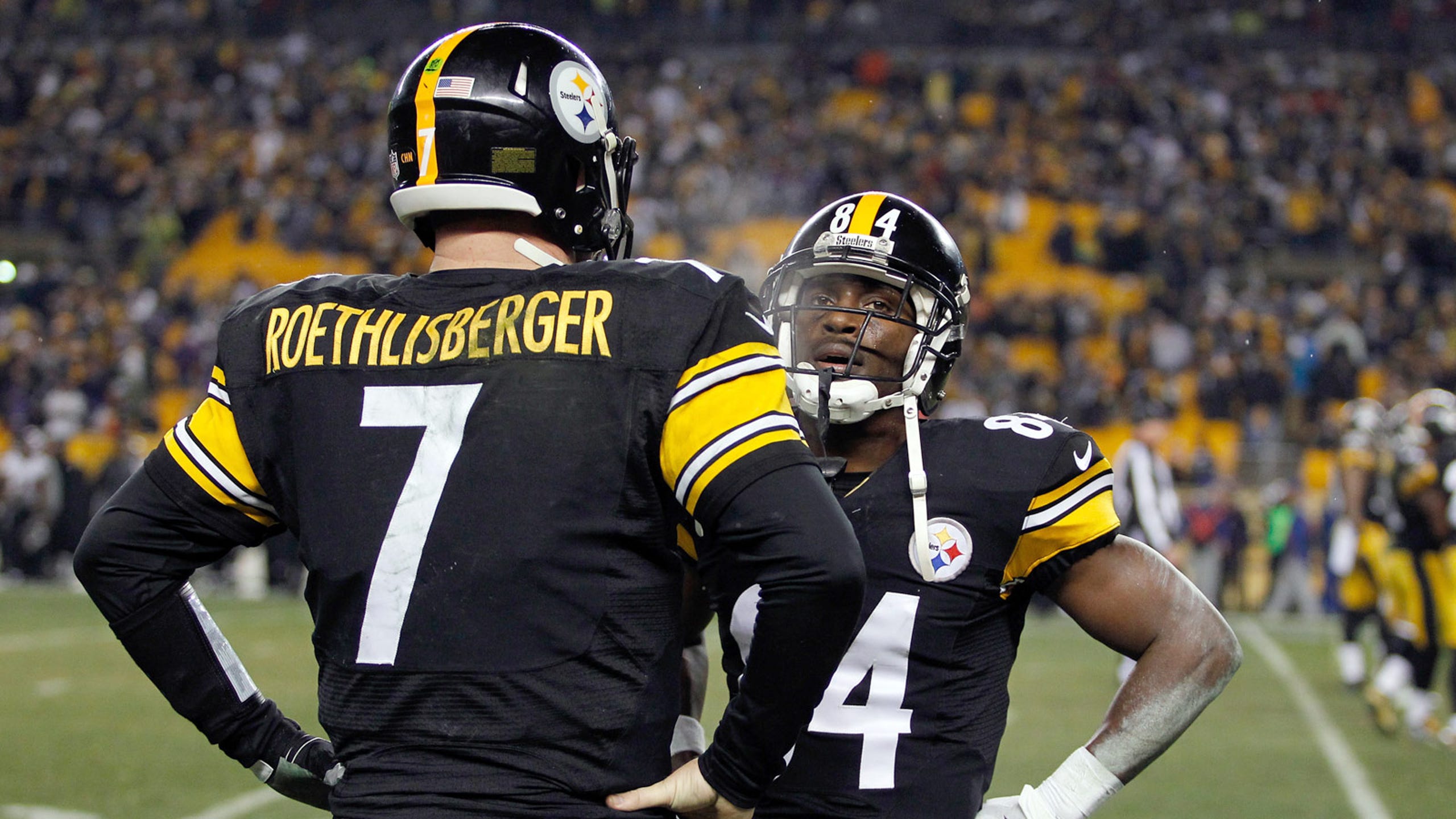 Apparently, Big Ben REALLY wants Antonio Brown to get married
BY Sid Saraf • January 8, 2016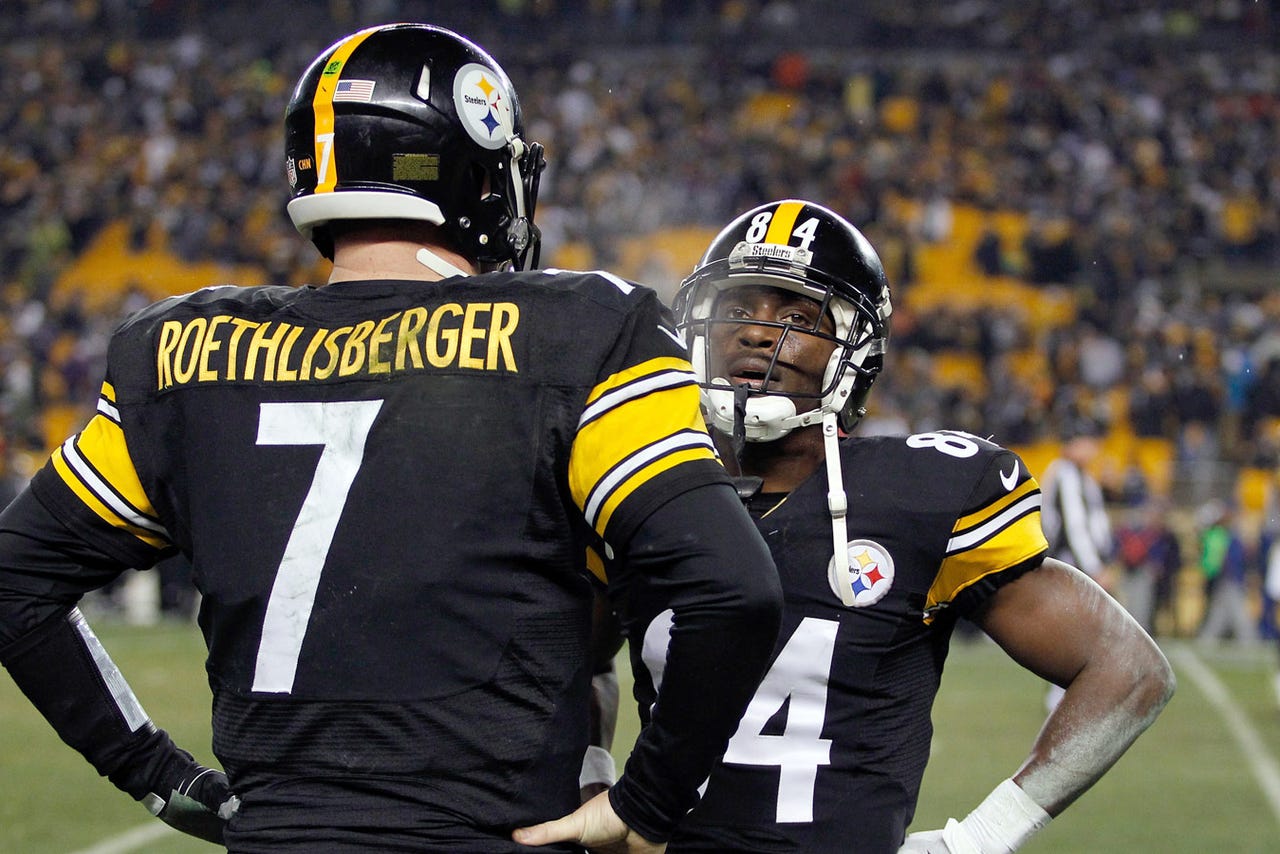 Ben Roethlisberger is a lot of things. Super Bowl-winning quarterback, beard afficionado, lousy motorcycle rider.
Specifically, when it comes to his star wide receiver, Antonio Brown. In an interview on ESPN.com, Brown says he and his quarterback don't just talk hot routes and zone coverages. Big Ben feels it's time that Brown and his girlfriend get married.
"Off the field, he's always pushing the marriage card on me, wondering when my date is coming," Brown said. "We have a great relationship. He makes jokes about my kids. My girlfriend and his wife are pretty cool. On marriage, I tell him, 'Not too fast, I've got to grow into it.'"
Who knew? Big Ben got hitched back in 2011 and judging from his enthusiasm to see Brown tie the knot, it seems married life suits him great. So, it makes sense that Roethlisberger wants to see his friends experience that same joy.
---