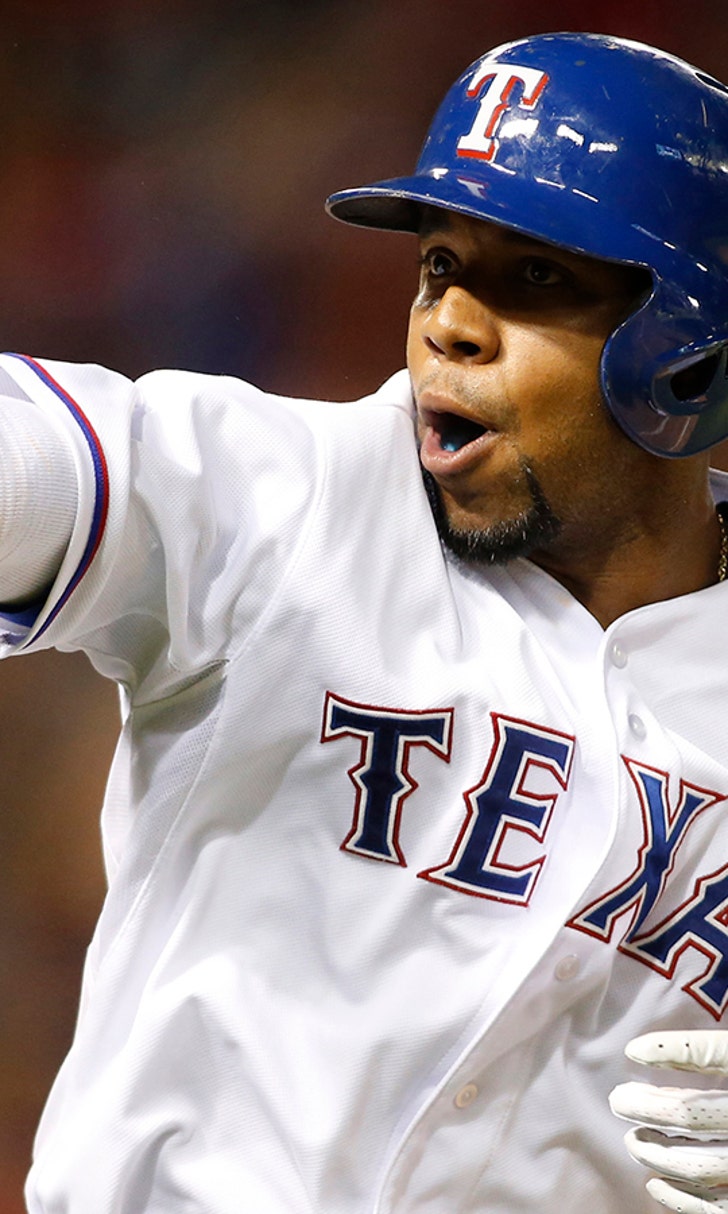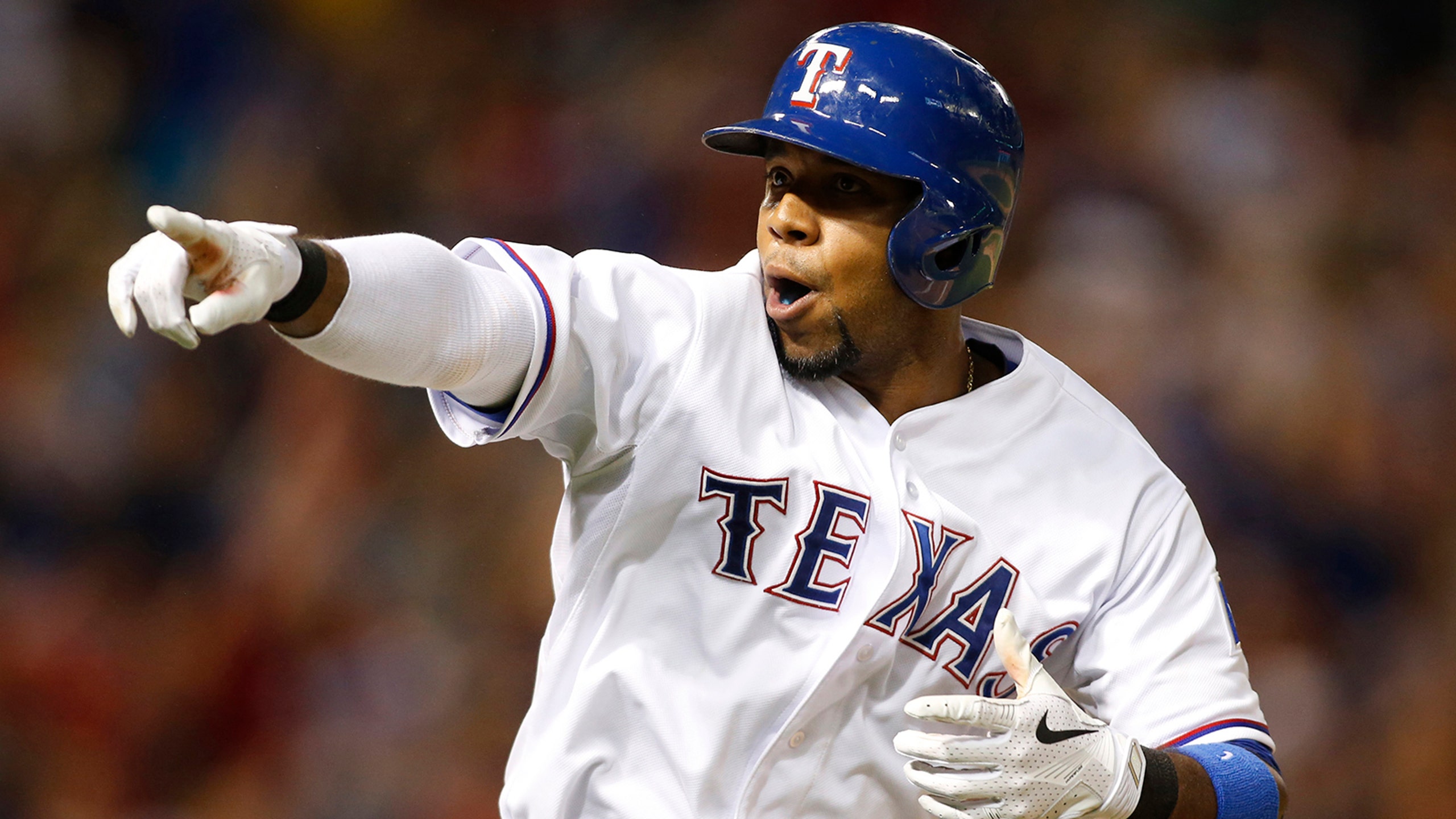 Andrus helps get Texas offense going in win over Twins
BY foxsports • June 13, 2015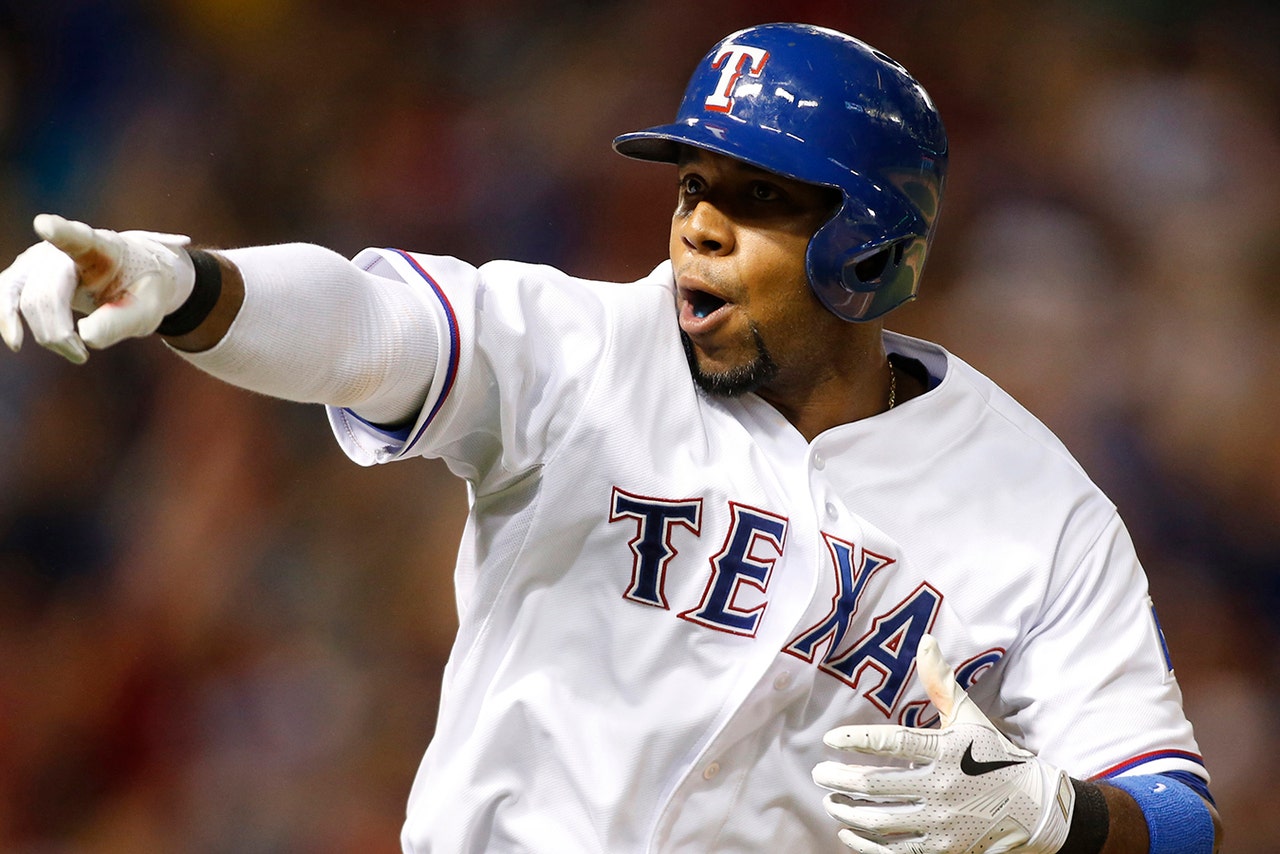 It took a little help from the Minnesota Twins but the Texas Rangers got their offense going Friday night.
A two-run error by Minnesota centerfielder Aaron Hicks in the eighth inning snapped a 2-2 tie and paved the way for a career night for Texas shortstop Elvis Andrus.
While Hicks' miscue put the Rangers up 4-2 it was Andrus who followed with a two-run single to cap a night in which he also homered and drove in a career high four.
The big night from Andrus helped the Rangers break free as they went into the seventh inning riding a 20 inning scoreless streak.  That frustration was also there for Andrus, who slammed his bat to the ground after striking out against Tommy Milone in the fourth inning.
"I was feeling good today, especially after the first two at-bats," Andrus said. "I was starting to get mad. I was swinging at too many pitches. In that at-bat I was just trying to look for my pitch, really happy to get that homer, and we got back in the game."
The Andrus homer put the Rangers up 2-1 but that lead didn't last long as Tanner Scheppers was tagged for a solo homer by Brian Dozier in the top of the eighth inning.
The Rangers countered with four in the bottom of the eighth, which helped them snap a streak of four runs or less in eight-straight games. After Brian Duensing intentionally walked Prince Fielder to get to Mitch Moreland, Moreland lined the first pitch he saw to center and it hit off the top of Hicks' glove, allowing two runs to score.
While it was ruled an error Fielder had confidence Moreland would be able to come through.
"Mitch is going to get it done," Fielder said. "He knows what he has to do. I don't have to pump him up. He gets it."
So does Andrus, who followed the Moreland liner with two insurance RBI. Texas manager Jeff Banister was happy to see Andrus come up big.
"Nice five-hole hitter tonight," Banister said of Andrus. "He stepped up big for us tonight. He's been battling. He's been taking some good swing, been grinding. Hard work and real competitiveness paid off for the man tonight."
Hard work also paid off for starter Wandy Rodriguez. While Rodriguez didn't figure in the decision he rebounded from loaded the bases with no outs in the first to pitching one-run ball over 6 2/3 innings. The sacrifice fly that scored the first Minnesota run started a stretch of 18-consecutive batters retired by Rodriguez.
That didn't look like it would be the case after a 24-pitch first.
"It's had because I felt really, really bad after the first," Rodriguez said. "I concentrated better and I threw the ball where I needed to."
---