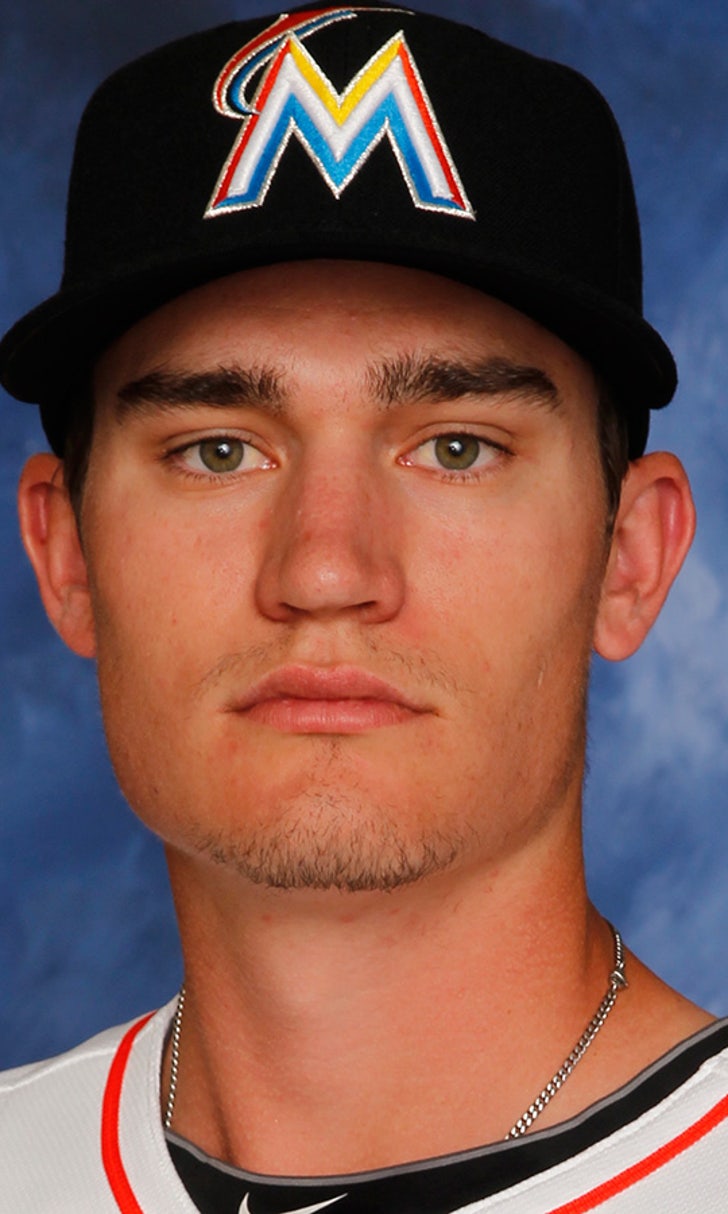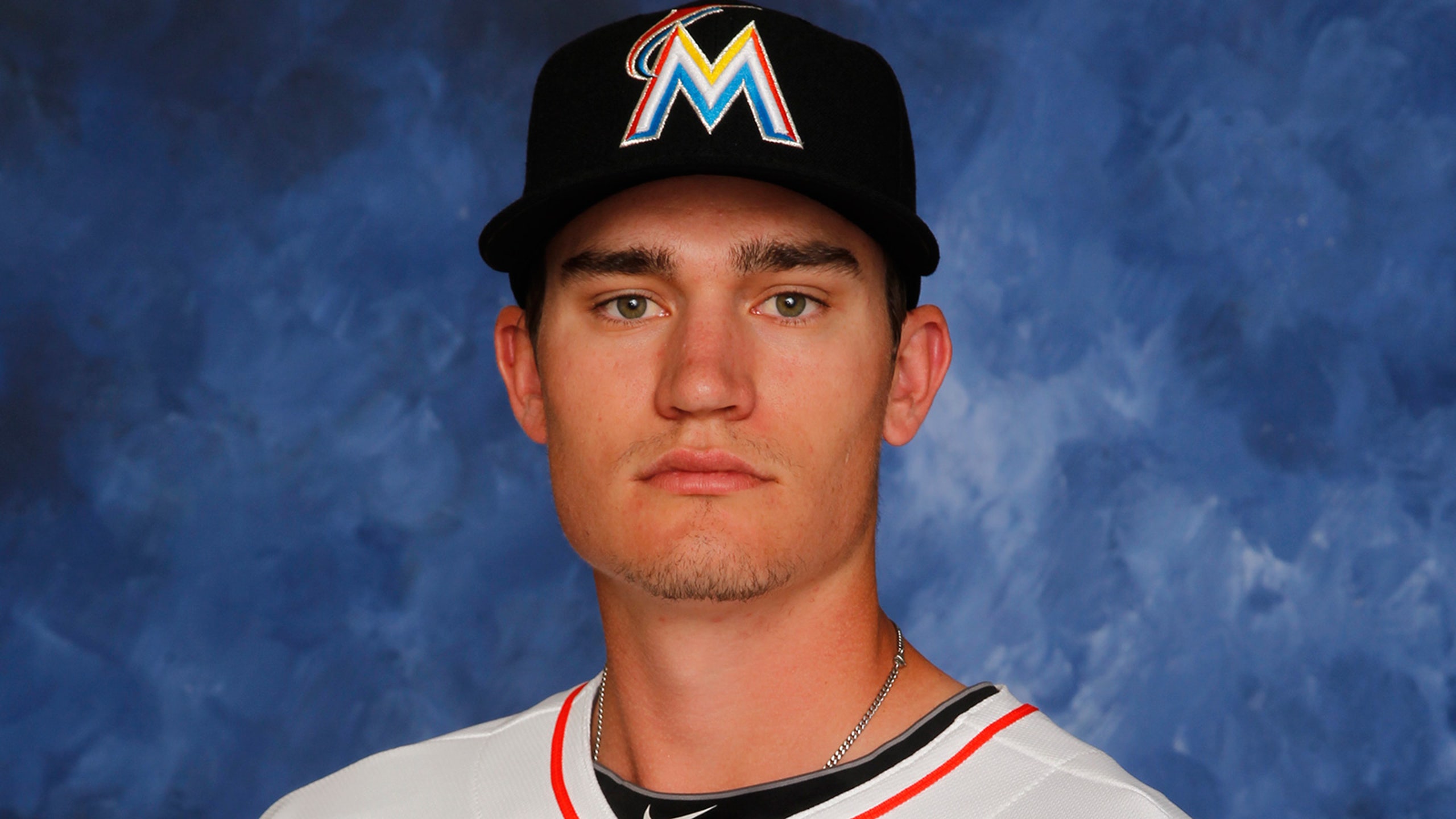 Andrew Heaney, Marlins' top prospect, aiming for spot in starting rotation
BY foxsports • January 27, 2014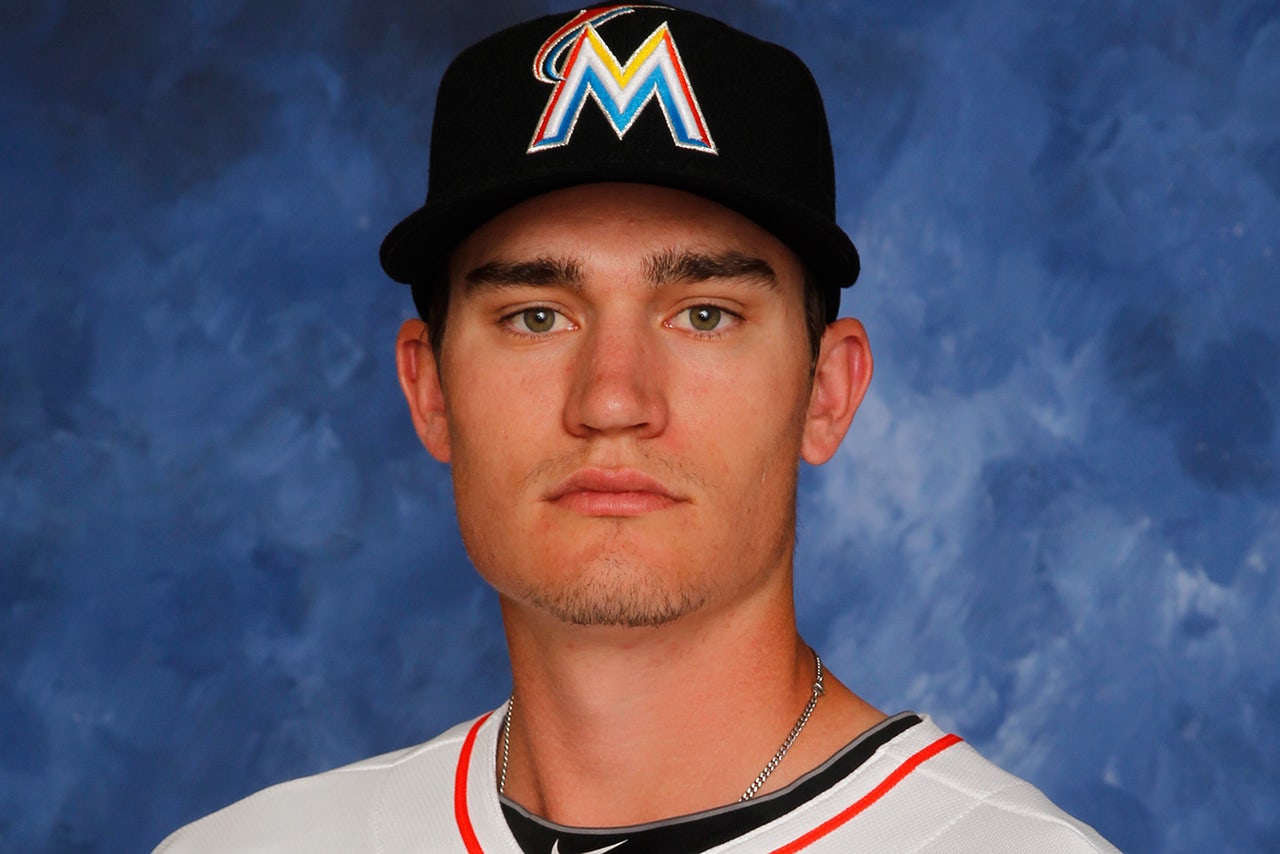 Marlins top prospect Andrew Heaney doesn't worry about the pressure that comes with being the ninth overall pick in the 2012 First-Year Player Draft.
When the 22-year-old left-hander arrives in Jupiter, Fla., in three weeks for the start of big league camp, Heaney will zero in on his own high standards rather than what others think.
"I'm expecting to go and compete for a job," Heaney said. "Whether that's realistic to get a job straight out of spring training I don't know. I'm not in those meetings. I don't make those decisions. I would like to think that if I pitch well I have a chance to make it. That's my goal.
"I don't think there's any shame in not achieving that goal. I'm not in a hurry to get to the big leagues. I want to have a long career, and I want to be ready when I'm up there. If that's what it takes just to have some more time in Double-A, Triple-A -- wherever I go -- I'll do that. But I'm ready to go out there and compete and win that job."
Miami's first four starting rotation jobs appear locked up with returning right-handers Jose Fernandez, Nathan Eovaldi, Jacob Turner and Henderson Alvarez.
The fifth arm, however, is up for grabs.
Non-roster invitee Kevin Slowey earned that spot last spring before an injury placed him on the 60-day disabled list to close out the season. Tom Koehler took his place and pitched in 29 games (23 starts), going 5-10 with a 4.41 ERA.
Left-handers Brad Hand and Brian Flynn, both with big league experience, are on the 40-man roster. Heaney, who would probably require an innings limit, is not.
Then again, it's hard to predict how things will play out during Grapefruit League action. Turner struggled and started 2013 in Triple-A New Orleans. Eovaldi and Alvarez opened the season on the DL with right shoulder inflammation.
Heaney is no stranger to an injury setback.
On the final pitch of last big league camp, the 6-foot-2, 190-pounder suffered a lat strain that forced him to miss almost two months of the Florida State League season.
Upon his return, Heaney went 5-2 with a 0.88 ERA in 13 games (12 starts) for Class A Jupiter before moving up to Double-A Jacksonville. There he posted a 4-1 record and 2.94 ERA in six starts.
Heaney's arsenal consists of three pitches: a fastball that sits between 90-93 mph and can touch 95, a slider from 82-84 mph, and a changeup. He can command all of them, particularly his fastball, which gets him a lot of swings and misses on his sliders.
"That helped being able to throw that pitch," Heaney said. "I didn't make too many mistakes with that and mix in a changeup and get some ground balls early in the count. I think that helped out a lot. As the season went on I started throwing more offspeed to get some early contact and that helped me go later in games."
The Oklahoma State University product then competed for the Glendale Desert Dogs in the Arizona Fall League this winter, where he went 2-1 and finished with a 1.95 ERA in seven starts. Over 27 2/3 innings, he allowed just 19 hits, struck out 24 batters and walked nine.
Recently named by MLB.com as baseball's top left-handed starting prospect, Heaney credits a strong first start at Glendale for added confidence.
On Oct. 11, he pitched three scoreless innings, giving up just two hits and no walks while striking out six for the victory against the Scottsdale Scorpions.
"I think that helped me," Heaney said. "If I had gone out there and maybe struggled my first time, that would've been tough to fight off. I think that helped me with the confidence of going out there. I'm here for a reason, and I'm just as good as these guys. I can compete with them."
In two minor league seasons, Heaney has accumulated a 10-5 record and 2.21 ERA over 25 games (24 starts) amassing 122 1/3 innings.
Miami hasn't directly given Heaney an idea as to the organization's expectations of him this spring, but Heaney believes that's done purposely. This way, players can live up to their own.
The southpaw, after all, just wants to live up to his own standards. It starts with little goals that he couldn't accomplish last time: finish spring training and stay healthy.
"Force their hand (and) make them keep me around," Heaney said. "I want to make it and not be in the first cut group. Beyond that I want to make the team. I want to pitch in the big leagues. That's what everybody wants to do. Not just for one year but a long time."
You can follow Christina De Nicola on Twitter @CDeNicola13 or email her at cdenicola13@gmail.com.
---