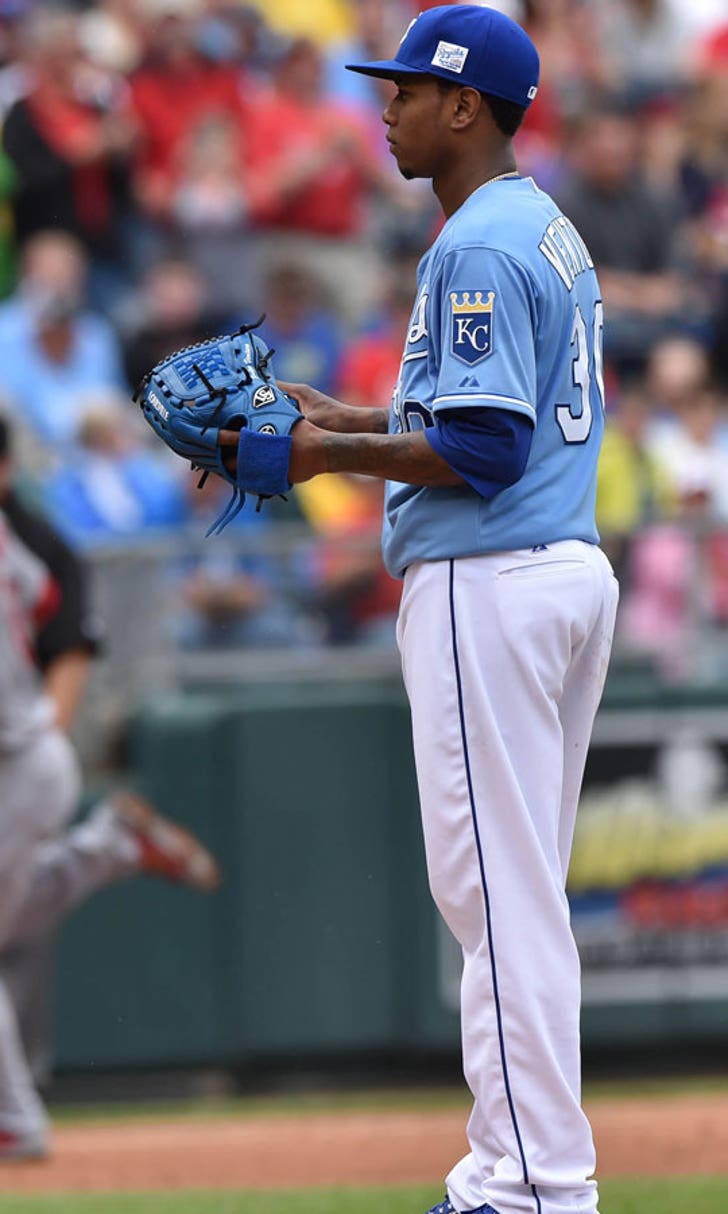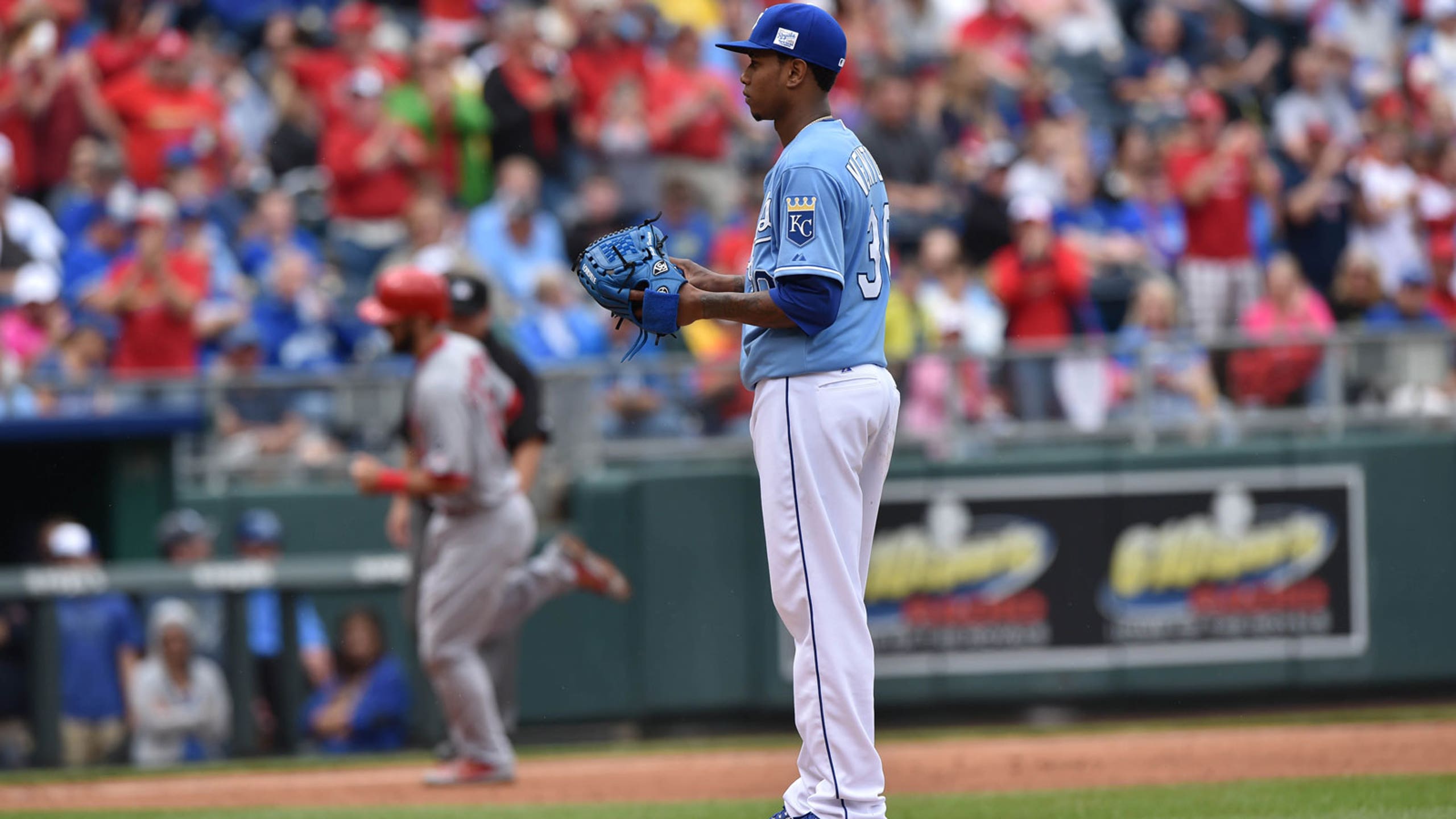 And Yordano makes three: Ventura lands on DL with inflammation around ulnar nerve
BY foxsports • June 18, 2015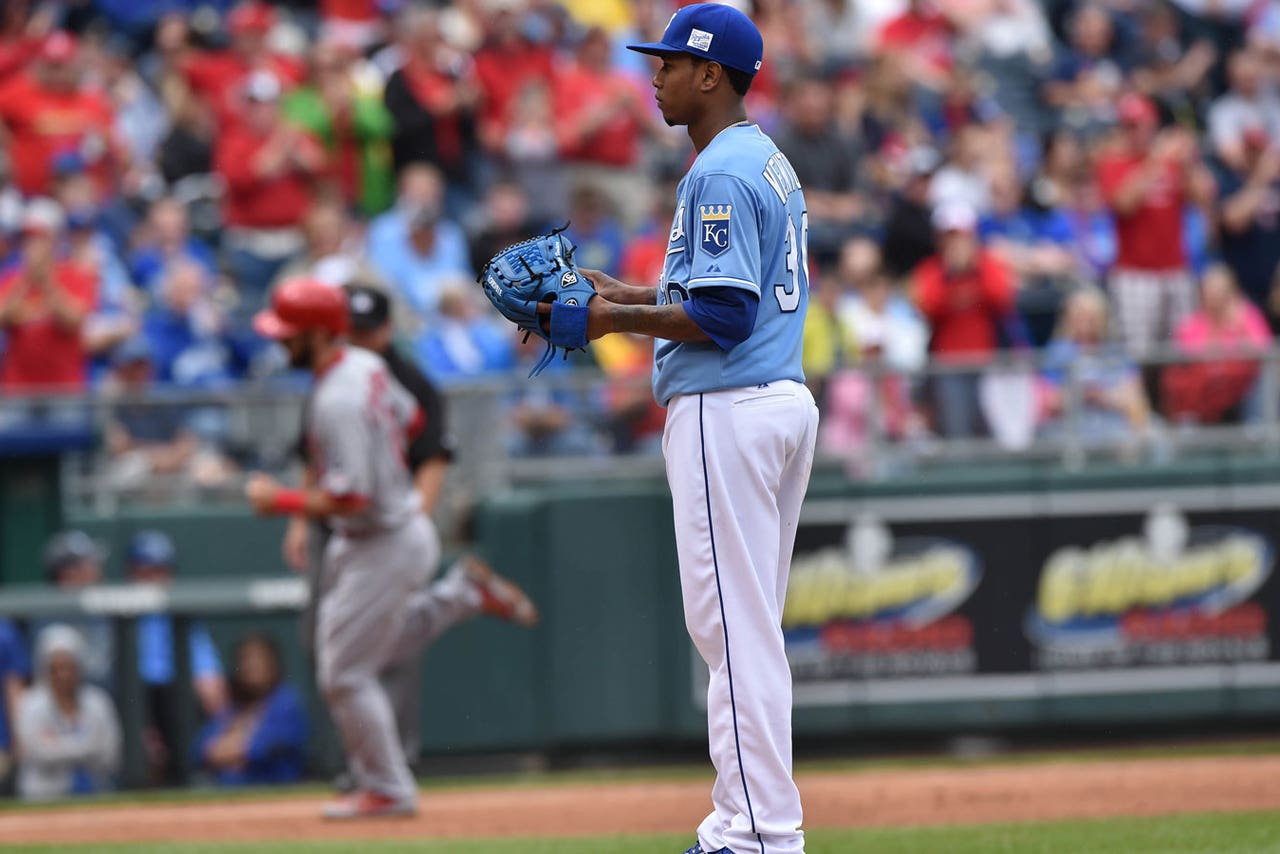 KANSAS CITY, Mo. -- First, he was shortened. Then he was delayed. Now, he's been shelved.
Yordano Ventura was placed on the 15-day disabled list Thursday afternoon with inflammation around his ulnar nerve. The move was retroactive to Saturday; he will be eligible to return on June 28. Yohan Pino was called up from Triple A Omaha to start in his place Friday night.
The condition caused hand numbness in three of Ventura's fingers during an abbreviated three-inning outing against St. Louis on Friday. An MRI the following day revealed fluid surrounding his ulnar nerve, more commonly known as the funny bone.
Ventura threw a bullpen session Monday in Milwaukee and was supposed to pitch Wednesday against the Brewers. But then he was pushed back to Friday to allow for more time to heal. After a bullpen session Wednesday, the decision was made clear to Royals manager Ned Yost.
"He threw a side yesterday and still felt some slight numbing in his hand," Yost said. "It doesn't make any sense to try to push through this thing right now.
"This is something that, if you continue to try to battle through it, can get worse. It's an inflammation of the ulnar nerve, which creates weakness and numbness in his hand. It's not a major inflammation, but the best thing to do in this case is to knock it out."
Ventura becomes the third member of Kansas City's starting rotation to reside on the DL, joining Danny Duffy (shoulder stiffness and biceps tendinitis) and Jason Vargas (left flexor strain). The Royals have leaned on spot starters such as Chris Young and Joe Blanton to navigate the rash of injuries.
Young and Blanton have combined to win seven games and the pair owns a 1.94 collective ERA. Now, Kansas City will turn to Pino.
"That's why you stockpile them," Yost said. "You just can't have enough arms because you know over the course of the year, you're going to run through issues and you want to make sure you have enough depth and protection to overcome them, to at least handle them."
Watch the Royals Live pregame and postgame shows before and after every Kansas City Royals game on FOX Sports Kansas City.
Yost said the guys on the DL could "probably" pitch through the pain if it were later in the season. But since it is only mid-June, they wouldn't push it. Edinson Volquez and Jeremy Guthrie are the only regular starters still in the rotation.
But despite the inconsistent and unhealthy top end of Ventura and Duffy, the Royals still hold a 3 1/2-game lead in the American League Central and own the AL's best record. Ventura's season has been marred by brawls, ejections and cramps, but sprinkled with flashes of dominance.
His first career trip to the DL is the latest bump in an up-and-down season that has placed a 3-6 record and 4.68 ERA at his feet.
"It's been a real learning curve for him," Yost said. "He's gone through some things that he's never had to go through before and a lot of those things, though they're tough to go through, they're great learning processes to learn how to deal with situations and deal with adversity and how to handle it at the big-league level."
Medlen and Duffy to NWA
Right-hander Kris Medlen (Tommy John surgery) will begin his rehabilitation assignment Friday with Double A Northwest Arkansas.
Medlen had been throwing in Arizona as he recovers from a second Tommy John surgery. He will have 30 days (up to July 18, just after the All-Star Break) to complete his rehab stint.
Minor league update
One season after a Pacific Coast League championship, Triple A Omaha manager Brian Poldberg will manage in the PCL All-Star Game on July 15 in Omaha. Poldberg becomes the third Omaha manager to manage the All-Star Game, and the first since current Royals third-base coach Mike Jirschele.
The Idaho Falls Chukars (Rookie) open their season Thursday against Grand Junction at home. The Chukars' Opening Day roster features five 2015 draft picks and six players who played for the Chukars last season. Right-hander Derek Gordon, Alex Gordon's 24-year-old brother, is also on the team.
Northwest Arkansas clinched the Texas League North Division's first-half championship Thursday, claiming a playoff berth for the first time since 2011. The Naturals (39-26) won the first half for the first time since 2010.
You can follow Matthew DeFranks on Twitter at @MDeFranks or email him at matthew.defranks@gmail.com.
---