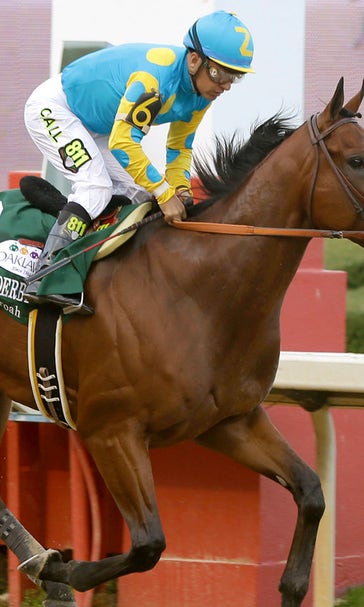 American Pharoah roars in Arkansas Derby, 'Run for the Roses' up next
April 11, 2015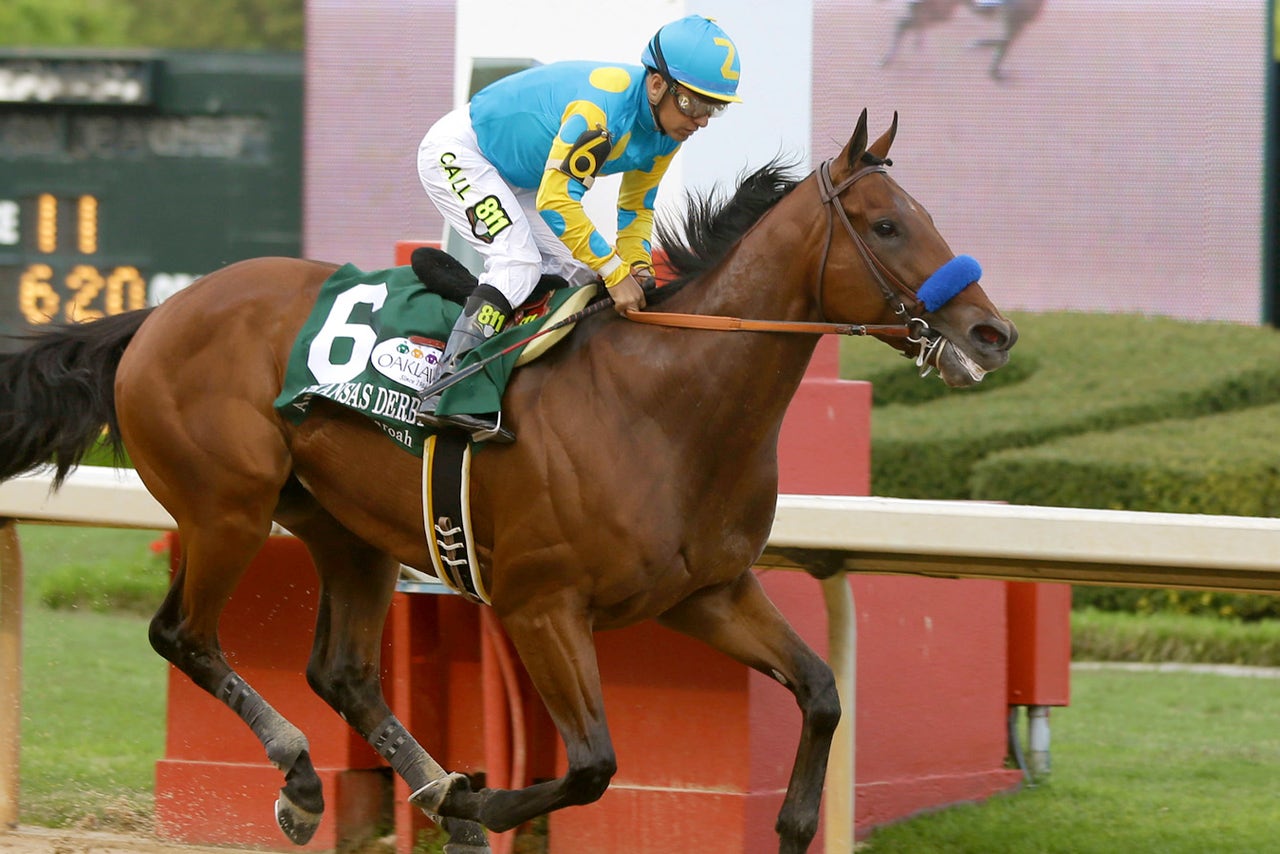 American Pharoah was content to sit second in the early stages of the 1 1/8 miles Arkansas Derby as Bridget's Big Luvy opened a four-length lead in a quarter of 22.77 seconds. The leader was swallowed by the 1-9 favorite as jockey Victor Espinoza asked American Pharoah for run and he quickly moved to the lead before the top of the stretch.
American Pharoah roared away from his foes. He devastated his opponents, winning by eight lengths.   
The victory in the $1 million race sends American Pharoah off toward the May 2 Kentucky Derby.
Trainer Bob Baffert has American Pharoah and the undefeated Dortmund in his stable. The pair likely will be the first and second choices should they make it to the starting gate as expected for the Run for the Roses.
Twitter was wowed:
One thing I love about American Pharoah - how he breaks with ears pricked and still has them that way crusing at the finish. #Class #TC15

— Claire Novak (@BH_CNovak) April 11, 2015
Jockey Victor Espinoza (@EspinozasVictor), the rider of American Pharoah, will look to become the 6th jockey to win back-to-back Derbys.

— Lane Gold (@lanegold) April 11, 2015
American Pharoah is a #FREAK. I haven't seen anything like that before in a grade 1!!! Too easy.

— Jose Martinez Jr (@jockyjr) April 11, 2015
---