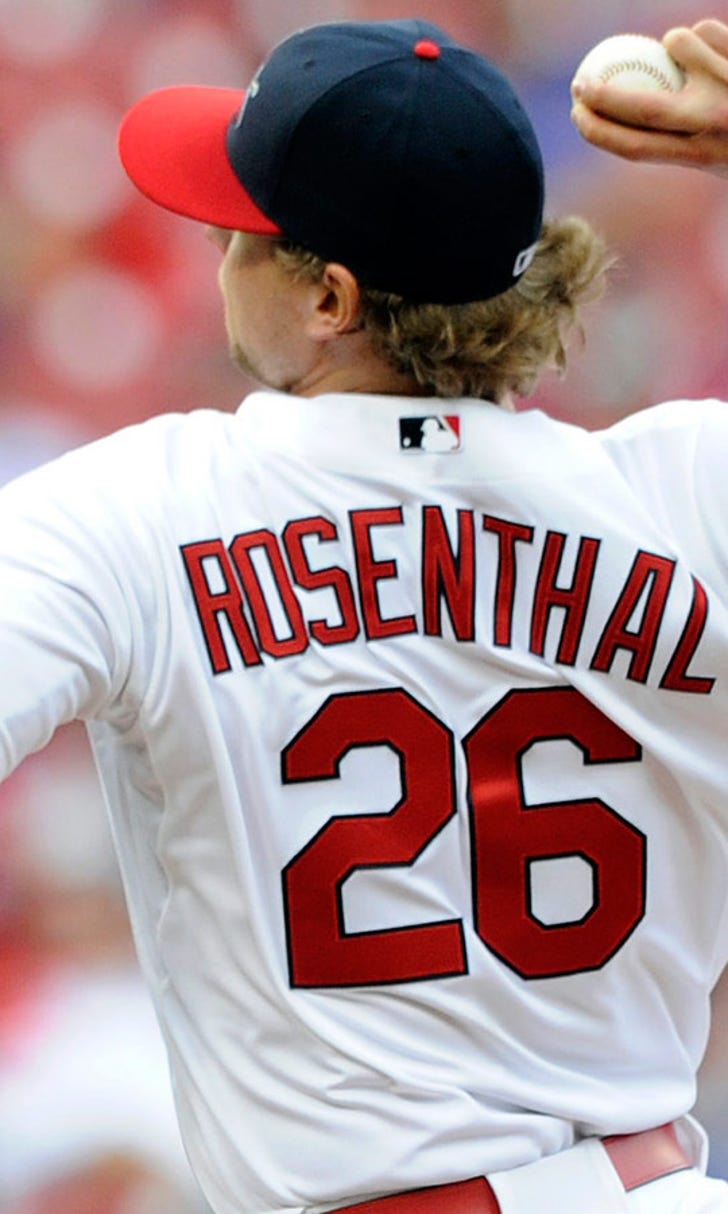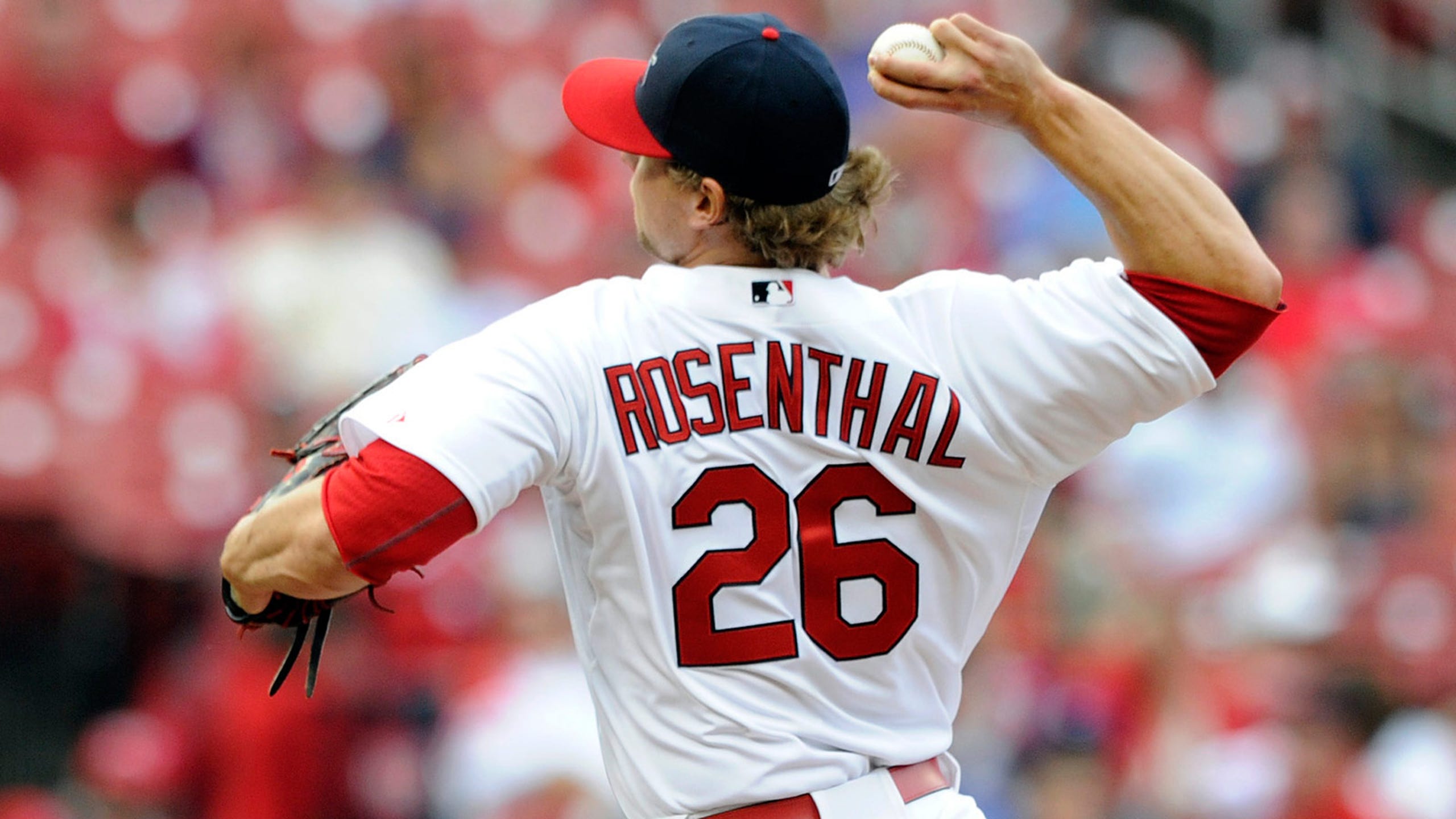 Always the loyal soldier, Rosenthal stays quiet but hasn't lost his desire to start
BY foxsports • December 16, 2014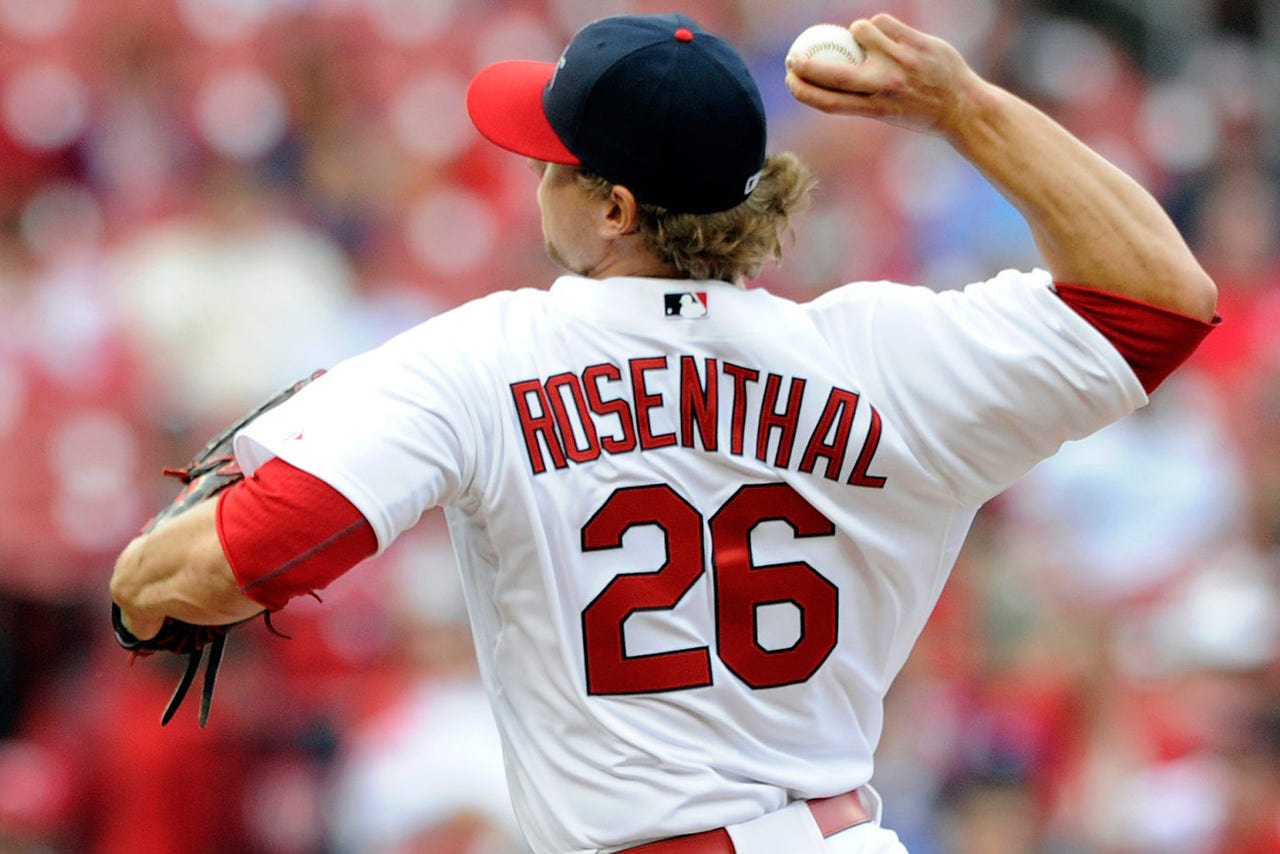 ST. LOUIS -- Someday, Cardinals closer Trevor Rosenthal would like to start.
He knows he won't have a chance in 2015, and he's OK with that. The way the Cardinals are set up, Rosenthal might not have a chance in 2016, and he'd probably be OK with that, too.
Rosenthal doesn't much like talking publicly about his desire to start. When I asked him last season, he hemmed and hawed and made it clear he was content to close but no, he had not started to enjoy the regular adrenaline rush so much that he'd lost interest in starting. Someday, when the time is right, he'd like his shot. He told general manager John Mozeliak as much at an end-of-the-season sit-down.
"He understood where things were," Mozeliak said. "His attitude was great, in my opinion. (Like) 'Closing's fine. Would I rather start? Yeah, but this is OK.' He said all the right things."
The reasons why most pitchers prefer the rotation over relieving are pretty obvious. Once every five days, all eyes are on you. Otherwise, you can go about your business and adhere to your routine. Starting was pretty much all Rosenthal did in the minor leagues. In 2011 and 2012, he started 42 times and relieved zero. Since he was called up to St. Louis in the second half of 2012, all of his 186 appearances, including the postseason, have come out of the bullpen. Finally, it's about the money.
"There is a financial component to this," said Scott Boras, Rosenthal's agent. Even as the price of relieving is climbing, starting remains far more lucrative. According to Cot's Baseball Contracts on the Baseball Prospectus website, the industry standard, 13 relievers have been paid $10 million annual salaries. That many starters have made $20 million in a season. As for $10 million starters, they're practically a dime a dozen, so to speak. Heck, Justin Masterson just scored a $10 million deal to start for the Red Sox next season. So surely, any reliever with the ability to start would rather start.
So why doesn't Rosenthal push the issue?
Well, a number of reasons, really. Start with the fact he's a strong teammate. Just because that sounds trite doesn't mean it isn't true. "His manager and his general manager have gone to him and said we need you to do this," Boras said. "He's a good teammate. He's a good employee."
There's also the chance that Rosenthal might not be good enough to start for the Cardinals right now. As Mozeliak pointed out, "Our rotation is good. Our players understand what we have around them."
If you're going to relieve, closing is the spot to be. Mozeliak said Rosenthal could have argued for a shot to start ahead of Carlos Martinez, but "having a bird in hand in the ninth is pretty good."
While Mozeliak admits that Rosenthal possesses the talent to start, his high walks total last season showed he still has work to do. "One thing he struggled with at times was command," Mozeliak said. "When you start to say you're going to start, you have to be more efficient."
Finally, Rosenthal is only 24, so time remains firmly on his side. He still has four more seasons before he is eligible to become a free agent. If he could start for a season or two before hitting the market, he would have enough time to show his stuff as a starter.
Boras compared Rosenthal to another of his clients, Derek Lowe. The big right-hander worked out of the bullpen for most of his first six seasons in the majors, won 21 games in his first season as a starter and worked exclusively out of the rotation for the next 10 years. Lowe, however, had a freakish arm. He never went on the disabled list in 18 seasons in the major leagues. Rosenthal has a long way to go before he proves he's anywhere close to that durable.
"Derek was a really, really good closer and he always wanted to start and I told him the same thing I told Trevor: You would be very successful as a starter," Boras said. "It's your call. You have to work it out with your team. He does not want to leave his teammates in a lurch."
Perhaps if Jordan Walden blossoms in St. Louis or a youngster such as Sam Tuivailala shows the ability to close, the Cardinals might not need Rosenthal in the ninth inning and can afford him a chance to start. Or, perhaps, as Rosenthal closes in on free agency, he will be more forceful with the club about an opportunity to work every five days. At some point, he figures to get his shot.
"As time goes on these discussions will be had," Boras said. "If he wants to go there."
Oh, he does. Someday, when the time is right.
You can follow Stan McNeal on Twitter at @StanMcNeal or email him at stanmcneal@gmail.com.
---