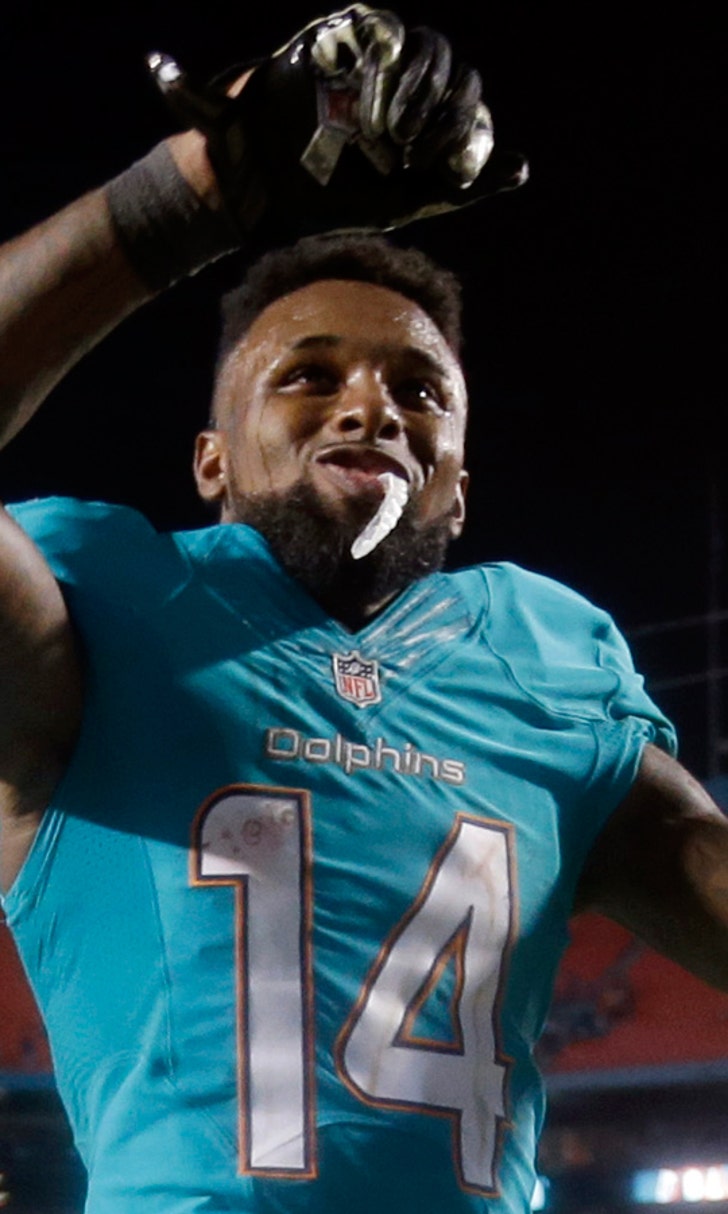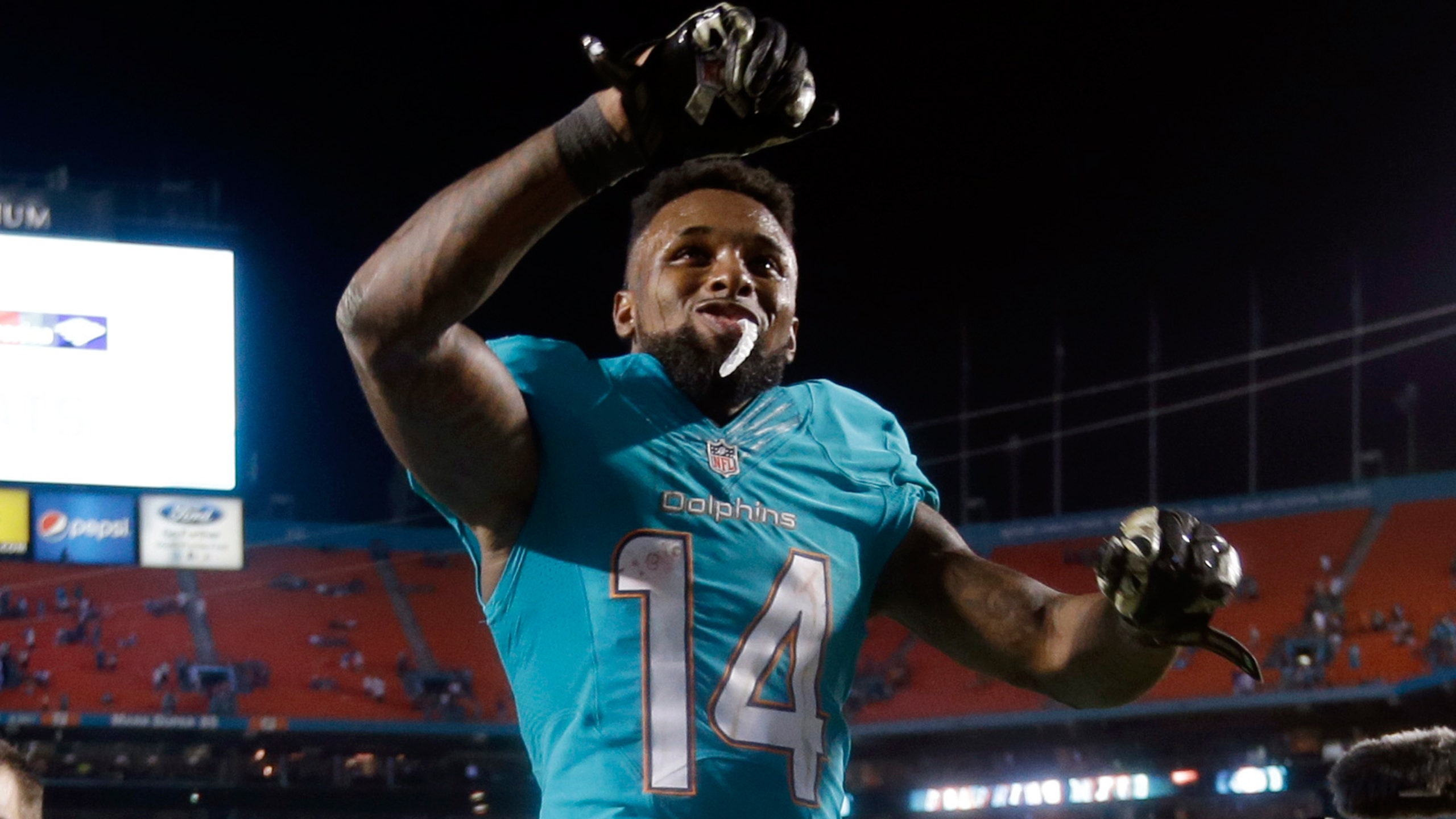 After winning Thursday, Dolphins get extra time to prepare for Broncos
BY foxsports • November 17, 2014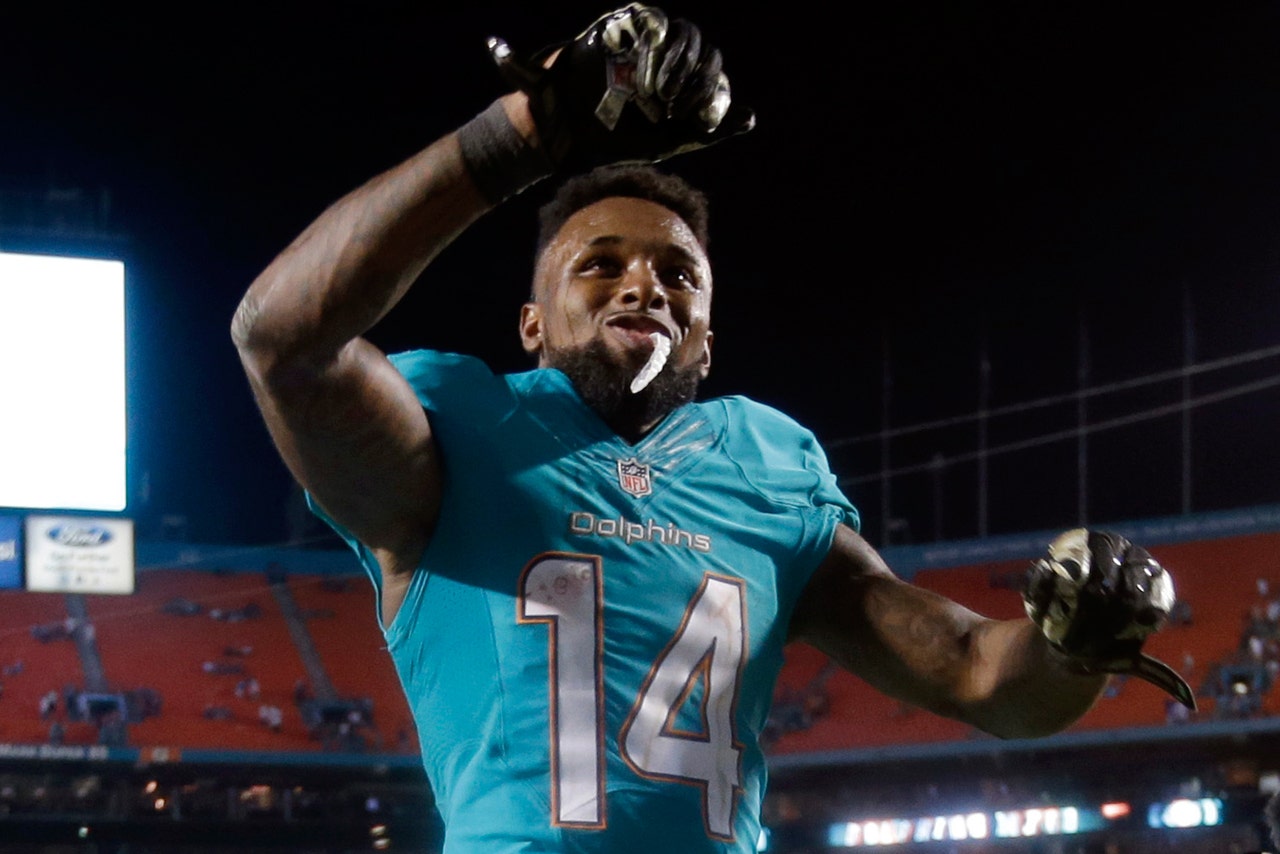 DAVIE, Fla. -- Having dispatched of the Buffalo Bills on Thursday, the Miami Dolphins were able to spend the weekend looking ahead to their anticipated Week 12 matchup with Denver Broncos, who are tied atop the AFC West.
Working from the comfort of their homes rather than on the sidelines, Miami coaches got a head start on preparations for their date with Denver quarterback Peyton Manning by watching the Rams upset the Broncos 22-7 in St. Louis on Sunday.
"We're getting knee-deep in our preparations for this game," said head coach Joe Philbin, who caught part of the game Sunday and has since watched it again on film. "Denver is an outstanding team, both on paper and on film. It will be a great challenge for our guys."
As great of a challenge as Sunday's visit to Denver will present, a matchup that once seemed daunting for the up-and-coming Dolphins now seems more winnable than ever as the Broncos try to rebound from their worst offensive performance during the Manning era.
Denver, which has now lost two of their past three contests, looked like anything but an elite offense against the Rams, as the St. Louis defense manhandled the Broncos ailing offense throughout the afternoon.
Manning, who saw his streak of 15 consecutive games with at least two touchdown passes end, completed 34 of 54 passes for 389 yards, one touchdown and two interceptions. It was the third consecutive game that he has thrown at least two interceptions.
Finding the end zone a league-best 77.42 percent of the time when they are in the red zone, the Broncos offense failed to reach the red zone once on Sunday and crossed the Rams' 30-yard line just twice.
Though it may only have been one game, for four quarters the Rams defense had one of the league's most potent offenses figured out as Dolphins coaches watched the events unfold in real time.
"We've already watched the film and how they did it," Philbin said. "I think they played good overall defense. That's going to have to be part of what we do. Again, to sit here and think that we're going to have something, seven brand-new coverages that Peyton Manning has never seen before and have time to execute and practice those, probably not realistic.
"I think the formula that we've had is stop the run first, get pressure on the quarterback, have tight coverage, tackle well. We really have to play, I know it gets old, but this a team that you have to really play solid, sound, fundamental football against and not give up anything cheap. He's very smart, he knows how to get rid of the ball, he doesn't hold it very long. We're just going to have to play good team defense."
After Thursday's 22-9 victory over Buffalo, the Dolphins' second-ranked defense has now held opponents to 20 points or fewer in seven of 10 games and will be looking to hold Denver under that number in back-to-back games for the first time since Manning joined the team in 2012. Miami is 6-1 this season when holding opponents fewer than 20 points.
Defensive coordinator Kevin Coyle, who watched the Rams-Broncos game from his couch, believes that stopping Denver's running game and forcing Manning to attack the Dolphins secondary, which is allowing the second-fewest passing yards per game in the league, will be a key factor in replicating St. Louis' success.
"I thought St. Louis did a good job. I thought they did a nice job mixing up pressure and coverage. Denver, they had some injuries during the course of the game that they had to start trying to plug people in.
"I don't know how much that affected them, but certainly St. Louis did a good job against the run, which forced them to throw the ball 50 some odd times in the game. Even with Peyton, I don't think that was what they wanted to do necessarily. I was impressed with what St. Louis did, yet, at the end of the day, (Denver) has over 400 yards of offense, but they only got seven points in this particular game. That was a good job by St. Louis."
Holding onto the second wild-card spot in the AFC heading into Week 12, the Dolphins likely couldn't be getting the Broncos at a better time.
Denver, who currently boasts a 5-0 record at Sports Authority Field, may take the field Sunday without some of their biggest playmakers on offense. Tight end Julius Thomas, who leads the NFL with 12 touchdown receptions, left Sunday's game with a sprained ankle, and wide receiver Emmanuel Sanders suffered a concussion.
Still, even though it may seem as if one of the league's most formidable teams may be hitting a slump, don't expect the Dolphins to treat a meeting with Manning and the Broncos any differently as they look to keep their playoff hopes alive into December.
"It was nice yesterday just watching on the couch to see how difficult it is when you really watch how good these guys are, from a little different perspective. But I think for players and coaches alike, you get up for games like this," Coyle said.
"This is an important game. You're playing an AFC conference opponent, we're getting close to December, it's late November, these games have a lot of meaning for us down the stretch. Five out of our last six games are against AFC opponents. We've got a solid AFC record right now, but yet we've got to keep building on it. These games mean a lot."
You can follow Jameson Olive on Twitter @JamesonCoop or email him at JamesonOlive@gmail.com.
---