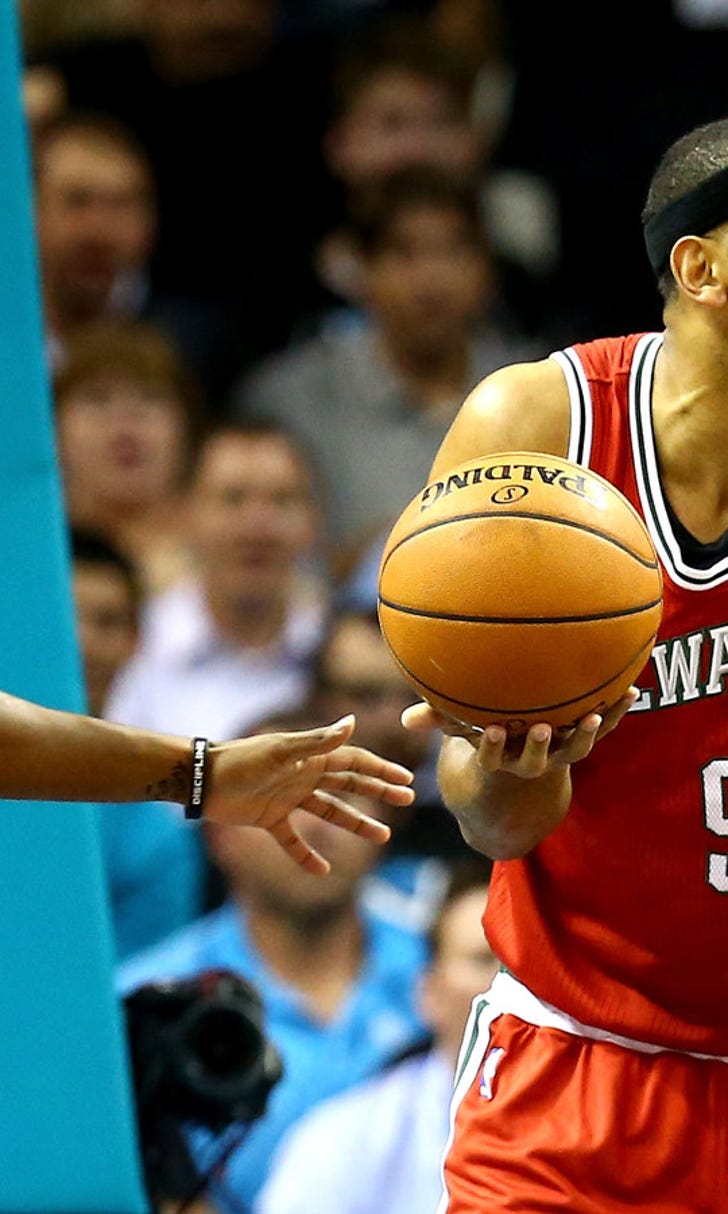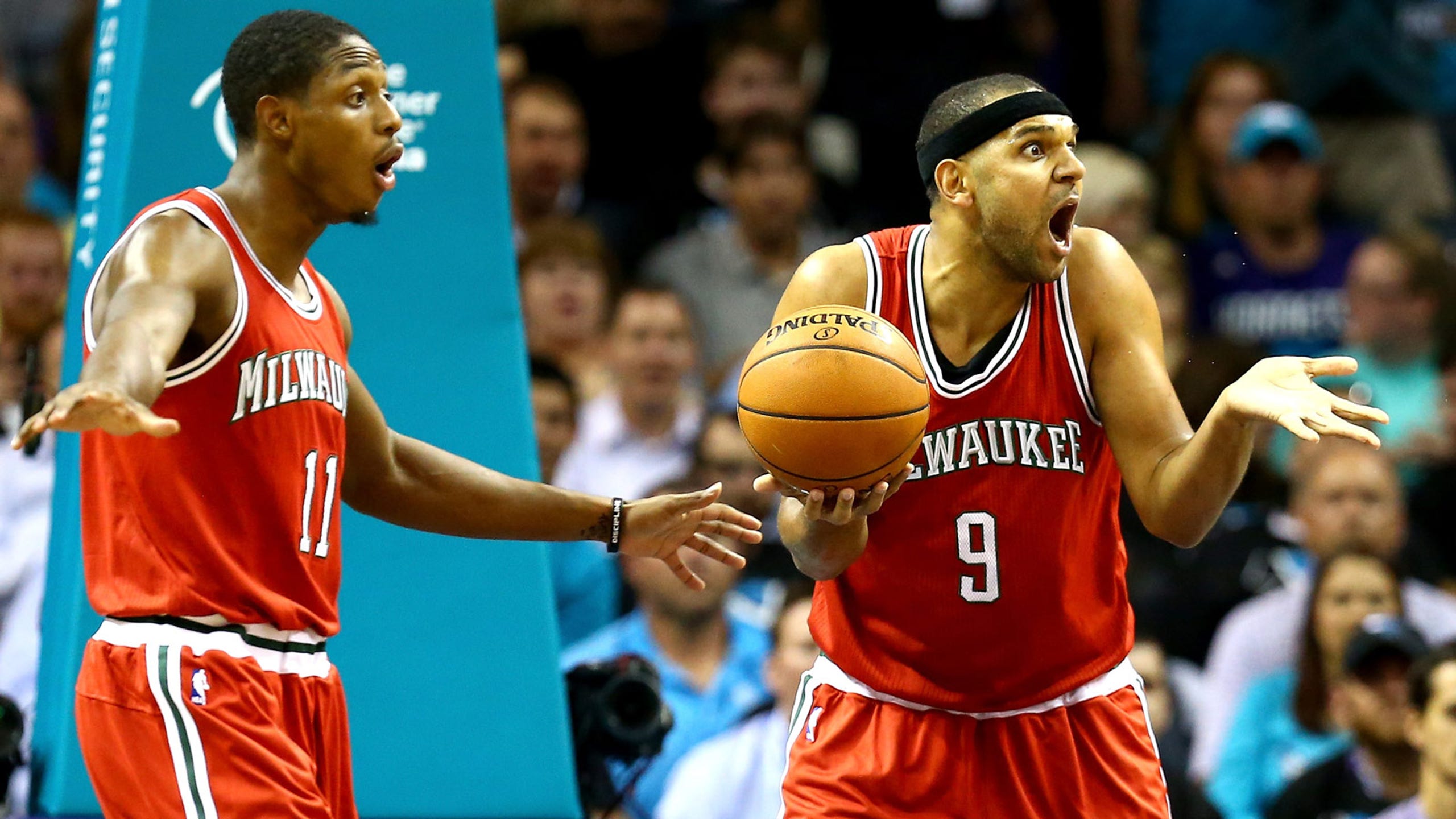 After tough loss, Bucks know they need to learn how to finish
BY foxsports • October 30, 2014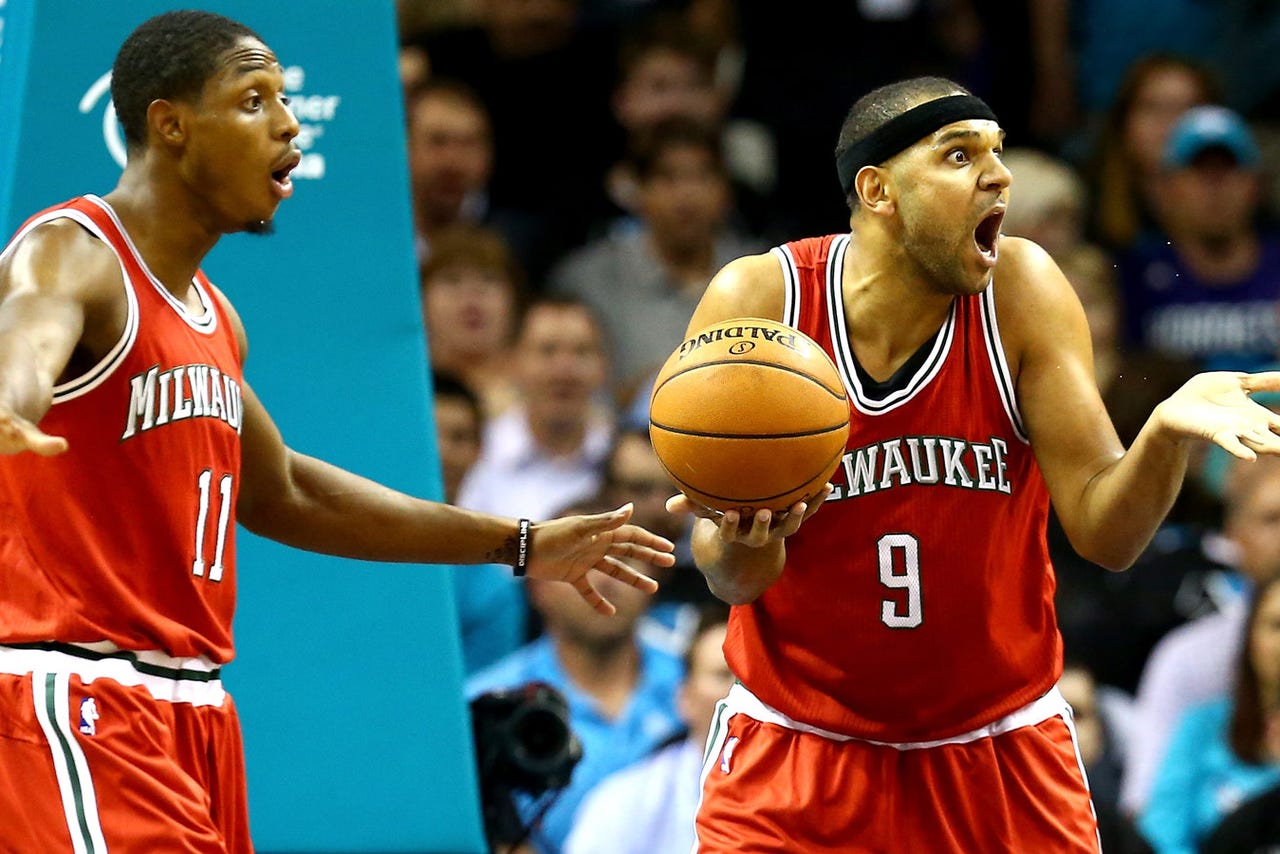 ST. FRANCIS, Wis. -- After watching a 24-point lead slip through their fingers in an opening-night loss to the Charlotte Hornets, the Milwaukee Bucks spent Thursday's practice dissecting what went wrong.
The Bucks reviewed film of Wednesday night's 108-106 overtime loss before walking through their mistakes on the practice floor to prepare for Friday's home opener against the Philadelphia 76ers at the BMO Harris Bradley Center.
While disappointed with the way they lost the season opener, the Bucks are hoping to build on what they did right in order to build a big lead in the third quarter on the road against a projected playoff team.
"I think it is all right to be disappointed because we had a chance to win on the road," Bucks coach Jason Kidd said following Thursday's practice at the Cousins Center. "We did a lot of good things. You can always learn from winning and losing. Last night is a perfect example of that. Being up doesn't mean anything in this league. You have to keep playing.
"We have a young team with a young coach and we are going to learn from our mistakes. This was a mistake that we made on the road. But again, any team in this league would love to have the ball at the end on the road with an open shot."
With Time Warner Cable Arena in Charlotte amped up for the first game since the franchise rebranded itself as the Hornets, Milwaukee walked into a raucous atmosphere and controlled the game for nearly three quarters.
The Bucks built an 11-point halftime advantage before increasing their lead to 74-50 with 6:43 left in the third quarter.
But the second-youngest team in the NBA couldn't hold off the Hornets, despite still holding a 13-point lead with 5:09 lead in the fourth quarter. After scoring 83 points through three quarters, Milwaukee's offense became stagnant.
That allowed Charlotte to rally and eventually tie the game on a Kemba Walker 3-pointer with 1.6 seconds remaining in regulation. The 24-point comeback was the largest deficit overcome in franchise history for the Hornets.
"Teams are going to go on runs, but we went into defensive mode," Bucks forward Jared Dudley said. "We can't be defensive. We have a small margin for error and have to be offensive at all times. 
"I think any time you get a big lead it is natural to regress a little bit. We played a little tentative, and they started making some shots and the crowd got into it. We didn't execute in the end and had some costly turnovers."
After watching the film, Kidd blamed the lack of offense down the stretch to the Bucks not maintaining the pace they played at for three quarters and the inability to prevent the Hornets from grabbing key offensive rebounds.
"Sometimes when you have a lead in this league you want to try to protect it instead of continuing to be aggressive," Kidd said. "It happens to the best teams. Our tempo and our pace is what got us the lead and we have to continue that."
Lance Stephenson came up with a key offensive rebound that led to a 3-pointer by Marvin Williams to cut Milwaukee's lead to 97-94 with 1:04 to play. The Bucks were outrebounded 50-35, as the Hornets had 15 offensive rebounds.
 "We were playing too good of defense on the first possession to give up second and third opportunities," Kidd said. "Those are the things that we talked about and looked at.
"If we have three more defensive rebounds, we win the game. That's how fragile this game is."
The Bucks must quickly turn the page on their opening-night collapse with the 76ers in town Friday night. Philadelphia is expected to finish at the bottom of the Eastern Conference, leaving Milwaukee with a golden opportunity to bounce back with a victory.
"A lot of people say teams choke and all that, but it takes two to tango," Dudley said. "(The Hornets) made the shots when they had to. They executed. They made one more play than us. It will sting for a little bit, but hopefully the guys are moving on.
"I'm over the game. I'm super excited (for the home opener). That game (Wednesday) kind of showed you what this team is capable of, but obviously you want to end with a win."
Kidd is confident the young Bucks will put Wednesday's loss behind them and come ready to play against Philadelphia.
"The atmosphere in Charlotte was similar to a playoff atmosphere," Kidd said. "I thought the way we came out was good, and we took one of their big runs. Now it is a matter of us learning how to finish games and learning how to win. I feel we are going in the right direction.
"This group wants to get better. They want to win. It is all right to be disappointed and upset that we did lose. Those guys care and want to get back at it."
Follow Andrew Gruman on Twitter
---