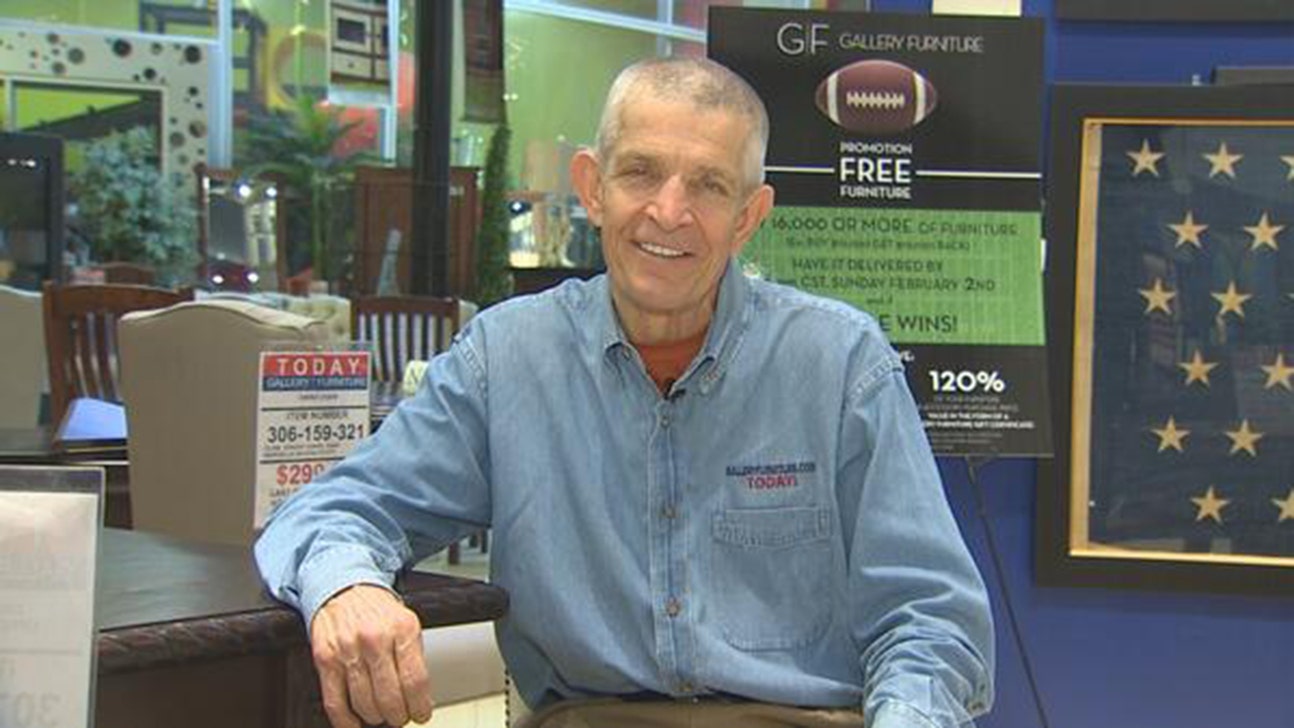 After losing $685K, Houston furniture store gambling again for Super Bowl
Updated
Mar. 5, 2020 12:48 a.m. ET

Houston furniture store owner Jim McIngvale is already out $685,000 from his promotion during the AFC and NFC Championship games that gave more than 100 customers free furniture for correctly guessing that the Broncos and Seahawks would face off in Super Bowl XLVIII.
But now, just two weeks later, Gallery Furniture owner McIngvale, a.k.a. 'Mattress Mack' as he is commonly referred to by Houstonians, is looking to gamble once again with another promotion for the Super Bowl itself.
Customers who spend at least $6,000 in merchandise and have it delivered by 5 P.M. on Super Bowl Sunday will get a full refund if the (slight) underdog Seahawks emerge victorious over the Broncos that evening.
While some might think McIngvale is crazy for putting his company's money on the line again, especially with the Seahawks being only 2.5 point underdogs, the free publicity his store has gotten is likely making up for the massive amounts of money lost. There is even a part of the Gallery Furniture website featuring a smiling Mattress Mack posing with customers in photos while they received their refunds from the store's first promotion.
Even though McIngvale won't say it out loud, it is a safe bet that he is suddenly the Denver Broncos' biggest fan.
Follow Shawn Ramsey on Twitter: @ShawnPRamsey
---