Florida Gators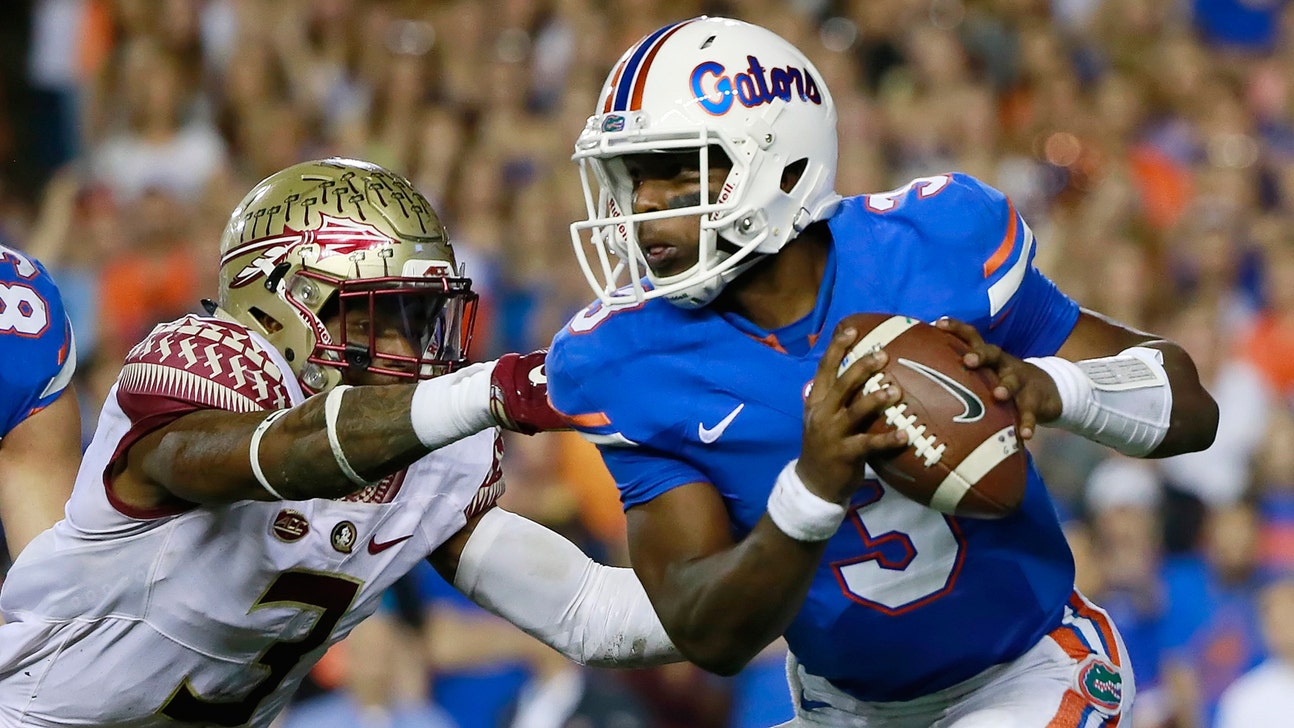 Florida Gators
After disappointing game, Treon Harris facing big challenge against Alabama
Published
Dec. 3, 2015 4:00 p.m. ET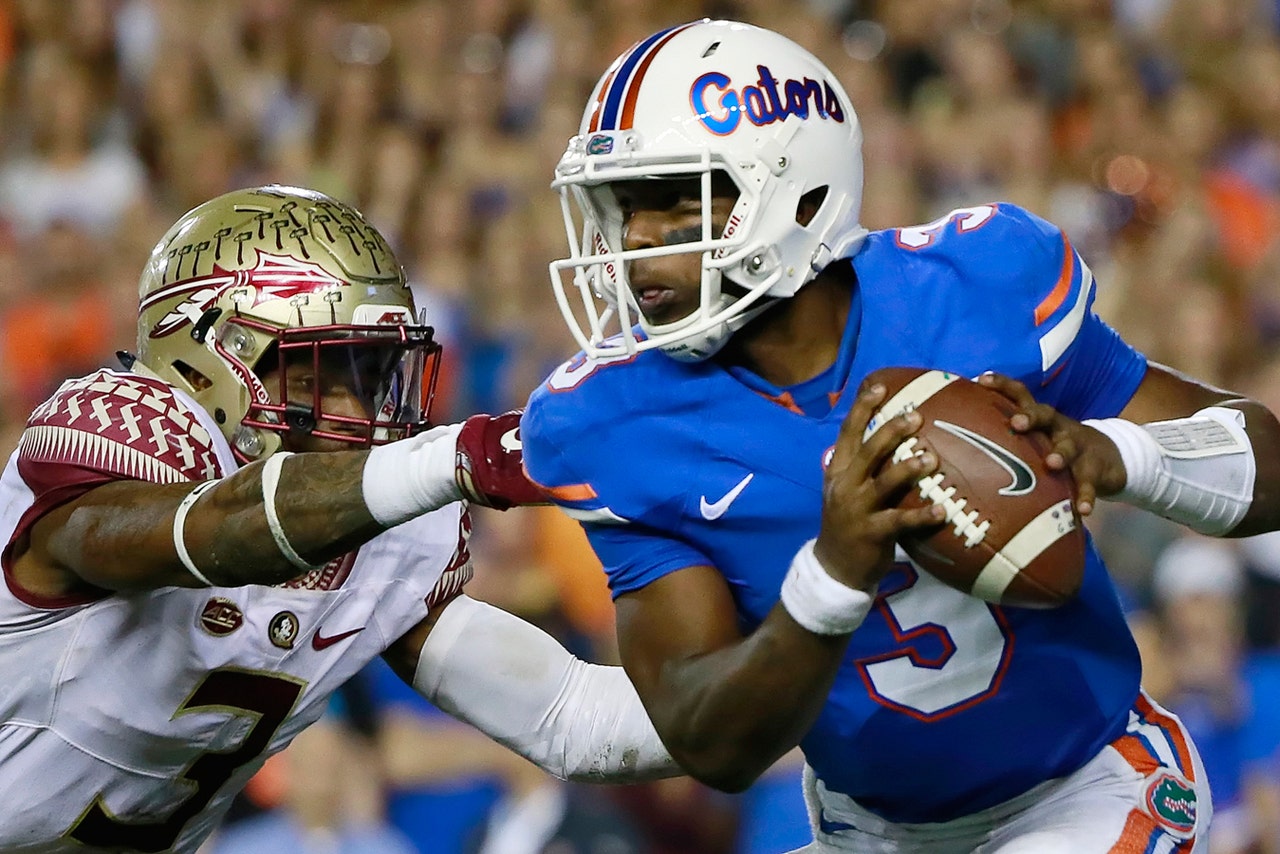 GAINESVILLE, Fla. -- Jeff Driskel was the target of critics after Florida's last game against Alabama. Treon Harris is their favorite punching bag before Saturday's matchup with the Crimson Tide in the SEC Championship Game.
That's the life of a quarterback. A bad performance in a big game can make or break them.
Driskel seemed to never recover mentally a year ago when he went 9-for-28 with a touchdown, two interceptions and just 93 yards in the Gators' 42-21 loss at Alabama, a potential statement game for Florida that fizzled fast. The following week at Tennessee, Driskel was pulled in the fourth quarter in favor of Harris, who led the Gators on a pair of scoring drives to squeak out a 10-9 win.
Harris replaced Driskel as Florida's starter three games later and after the season, Driskel transferred to Louisiana Tech.
Meanwhile, Harris is coming off arguably the most disappointing performance of his career against Florida State. The sophomore from Miami went 19 of 38 for 134 yards and was unable to lead the offense to the end zone in Florida's 27-2 loss.
How Harris plays on Saturday at the Georgia Dome could determine whether the No. 18-ranked Gators (10-2) have a chance against No. 2 Alabama (11-1).
While criticism of Harris has been rampant since Saturday, Gators head coach Jim McElwain made it clear where Florida's quarterback situation stands.
Harris is the guy.
"He's learning. He's there, he's engaged. I'm glad he's our quarterback," McElwain said. "He's going to lead us through that tunnel in the dome there in Atlanta, and we're going to put our best foot forward and give them everything we've got."
Harris had the best passing game of his career at LSU in his first start following Will Grier's suspension, throwing for a career-high 271 yards and two touchdowns in a 35-28 loss.
The Gators recovered from their first loss of the season to win four in a row until losing to FSU. As the Gators racked up wins, Harris started to cool off. Over the last four games Harris has completed 51.8 percent of his passes (58 of 112) for 670 yards, three touchdowns and four interceptions.
And other than for 256 yards at South Carolina, Harris has not thrown for more than 158 yards in his last five starts.
McElwain takes some of the blame as the Gators have tried to use Harris in their pro-style offense more than a spread-option attack Harris ran in high school and in his six starts as a freshman.
"You need to look a little bit at me and what I'm asking him to do as well, and trying to push the envelop a little bit," McElwain said. "That's how we're going to be offensively as we continue to grow.
"Part of it is, I think, a little bit of the unknown in the LSU game and what people have done to take the things away from him that kind of made him successful there."
When Grier was suspended, Florida's already thin depth at the position became thinner. Former receiver Josh Grady, a fifth-year transfer from Vanderbilt, is the backup. Grady has a similar skill-set as Harris but lacks Harris' speed and arm strength.
After Grady, who has thrown one pass this season and eight in his career, the only options are walk-ons with no experience.
"We're not real deep at that position," McElwain said. "Not to say Josh [Grady] couldn't come in and play if he's given the opportunity."
While fans may not, Harris' teammates have confidence he will play much better on Saturday in Florida's first appearance in the SEC Championship Game in six years.
They have seen Harris make enough big plays to know he is their best option at upsetting the Crimson Tide.
"People judge him off one game," receiver Brandon Powell said. "That's what people want to do. But as a team, we still love Treon and he's going to be our quarterback Saturday."
Nothing will come easy Saturday.
Alabama has the nation's No. 2-ranked defense and surrenders just 78.9 yards rushing and 185.7 yards passing per game.
McElwain hinted at more designed runs for Harris to breathe life into the Gators' offense. Still, they know they will need more than Harris on the run.
"You can use his feet to make plays," tight end Jake McGee said. "But he also has a heck of an arm and it's something that we need to be able to use."
McElwain said what Alabama does on defense under head coach Nick Saban and coordinator Kirby Smart is "rocket science."
The Crimson Tide are fast and physical and often dominate the line of scrimmage. Alabama rarely makes mistakes on defense, which leaves few opportunities for big plays.
"We'll put something together to hopefully at least make them think," McElwain said. "My biggest thing is I hope they come away scratching their heads and say, 'that was cute.'
"We just can't sit there and be target practice for their creatures."
Harris has already had enough of that this week.
---
---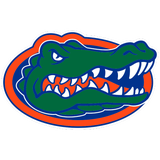 Get more from Florida Gators
Follow your favorites to get information about games, news and more
---