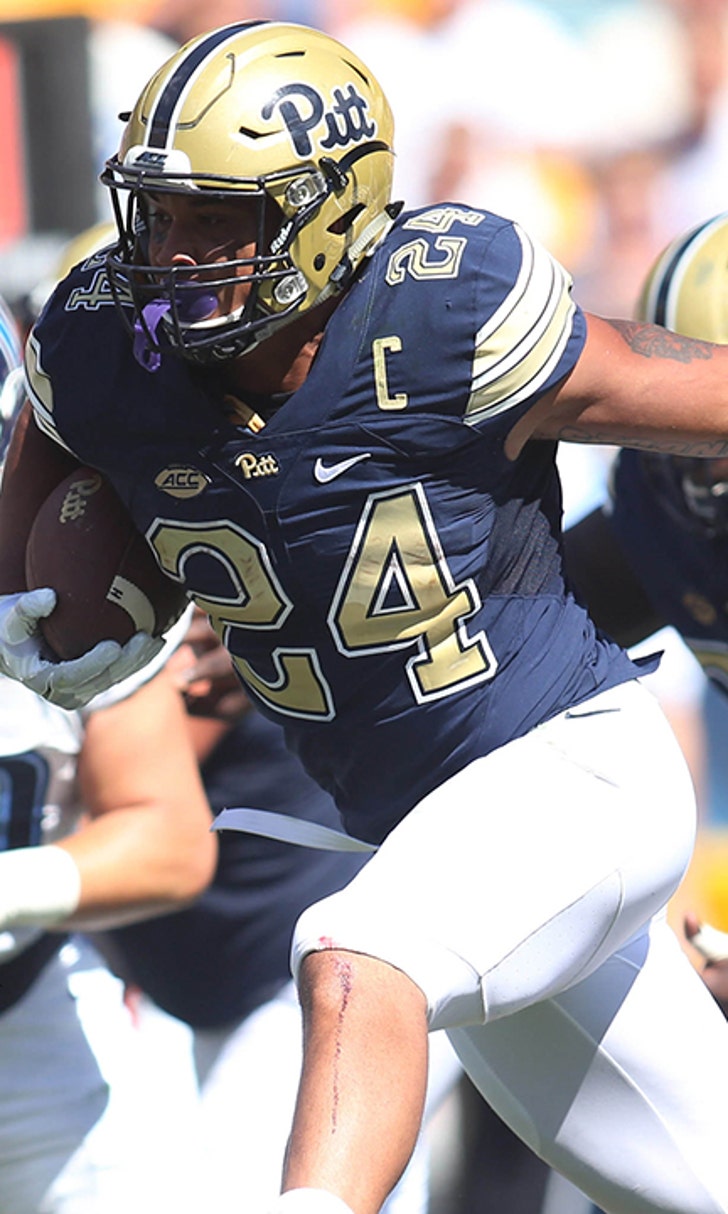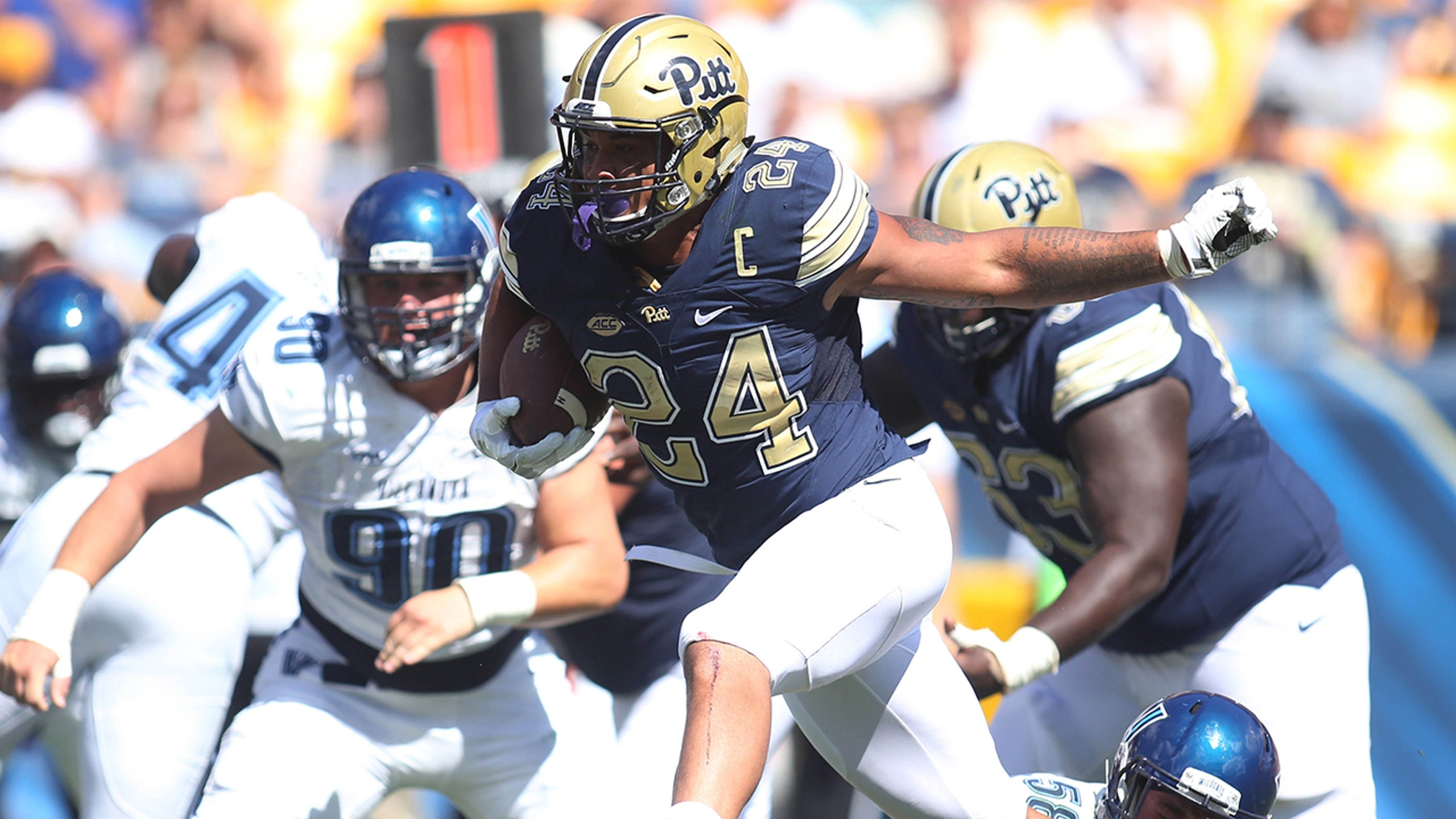 After beating cancer, Pitt's James Conner returns with two-TD day
BY foxsports • September 3, 2016
Disney, your next too-good-to-be-true sports movie has already written itself -- though it did come with a bit of a surprise ending.
Pitt's James Conner, 12 months removed from a season-ending knee surgery, and nine months after the running back was diagnosed with Hodgkin's lymphoma, reached the end zone twice in the first half of the Panthers' 28-7 win over Villanova on Saturday.
And he did it with hospital staff and doctors in the Heinz Field stands ... wearing surgical masks.
Conner's first score -- a 3-yard touchdown run in which he skipped out to his left and was met by Wildcats defensive back Rob Rolle, who Conner drove into the ground as the RB fell into the end zone -- was followed by him being mobbed by his teammates.
He didn't follow through with his promise to spike the ball, something he was aware would have drawn an 15-yard penalty, instead tossing the ball back to the referee.
The ACC Player of the Year as a sophomore when he ran for 1,765 yards and 26 touchdowns on 298 carries, Conner had 77 yards on eight carries last season vs. Youngstown State before his injury.
In May, he announced that he was cancer-free.
Follow Cory McCartney on Twitter @coryjmccartney and Facebook. His book, 'Tales from the Atlanta Braves Dugout: A Collection of the Greatest Braves Stories Ever Told,' is out now, and 'The Heisman Trophy: The Story of an American Icon and Its Winners' will be released Nov. 1, 2016.
---
---