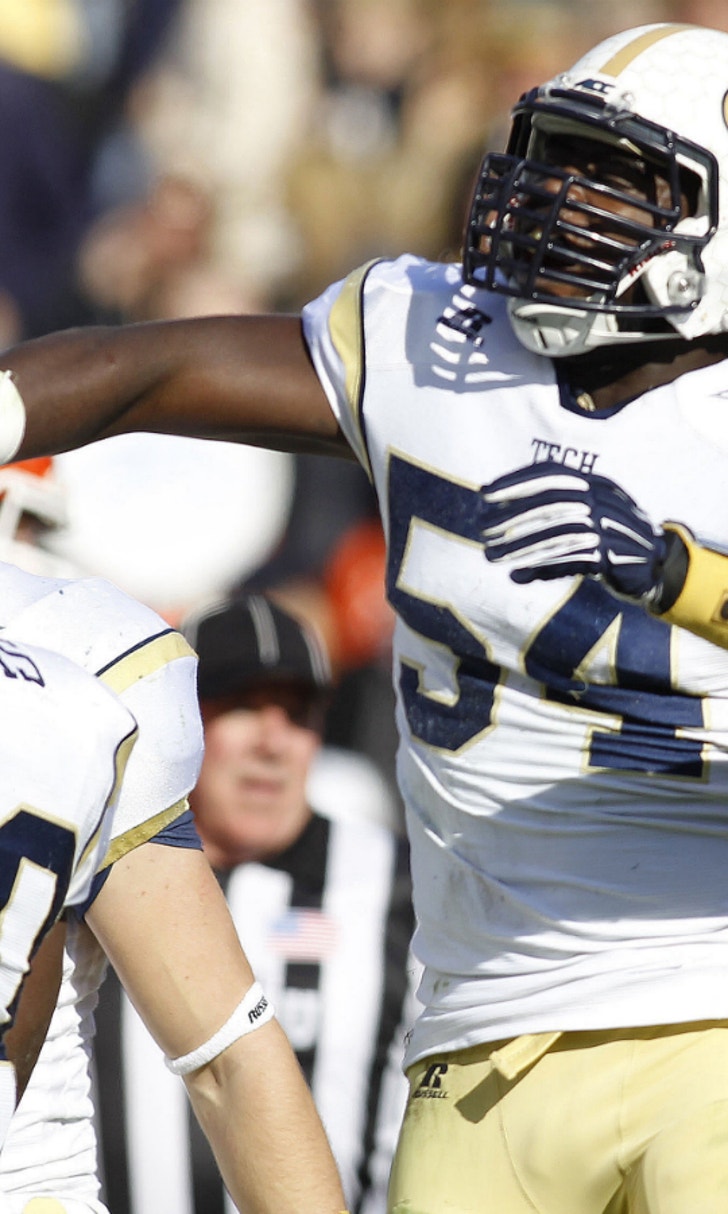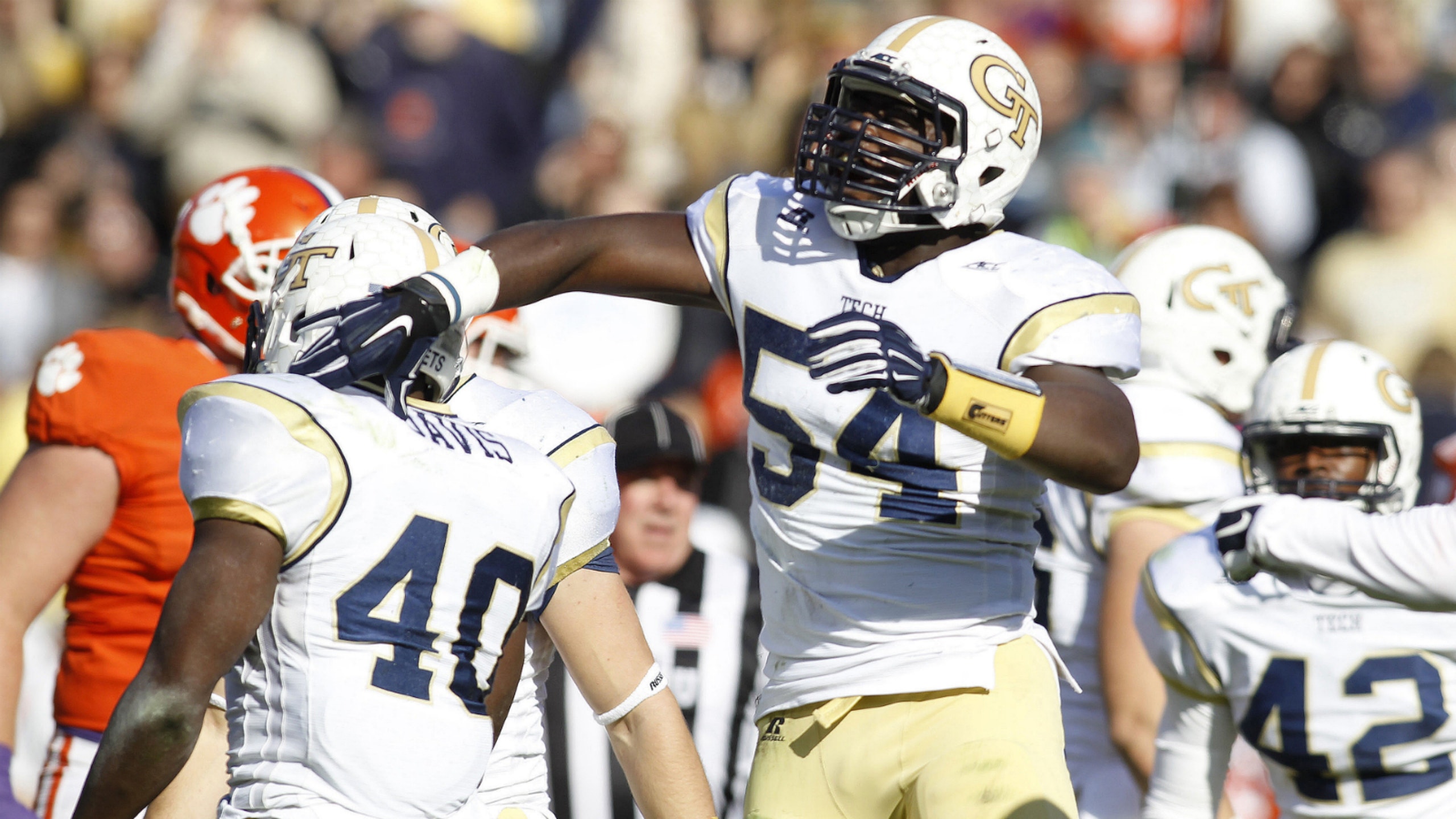 ACC Power Rankings: FSU holds at the top but shakeups abound
BY foxsports • November 17, 2014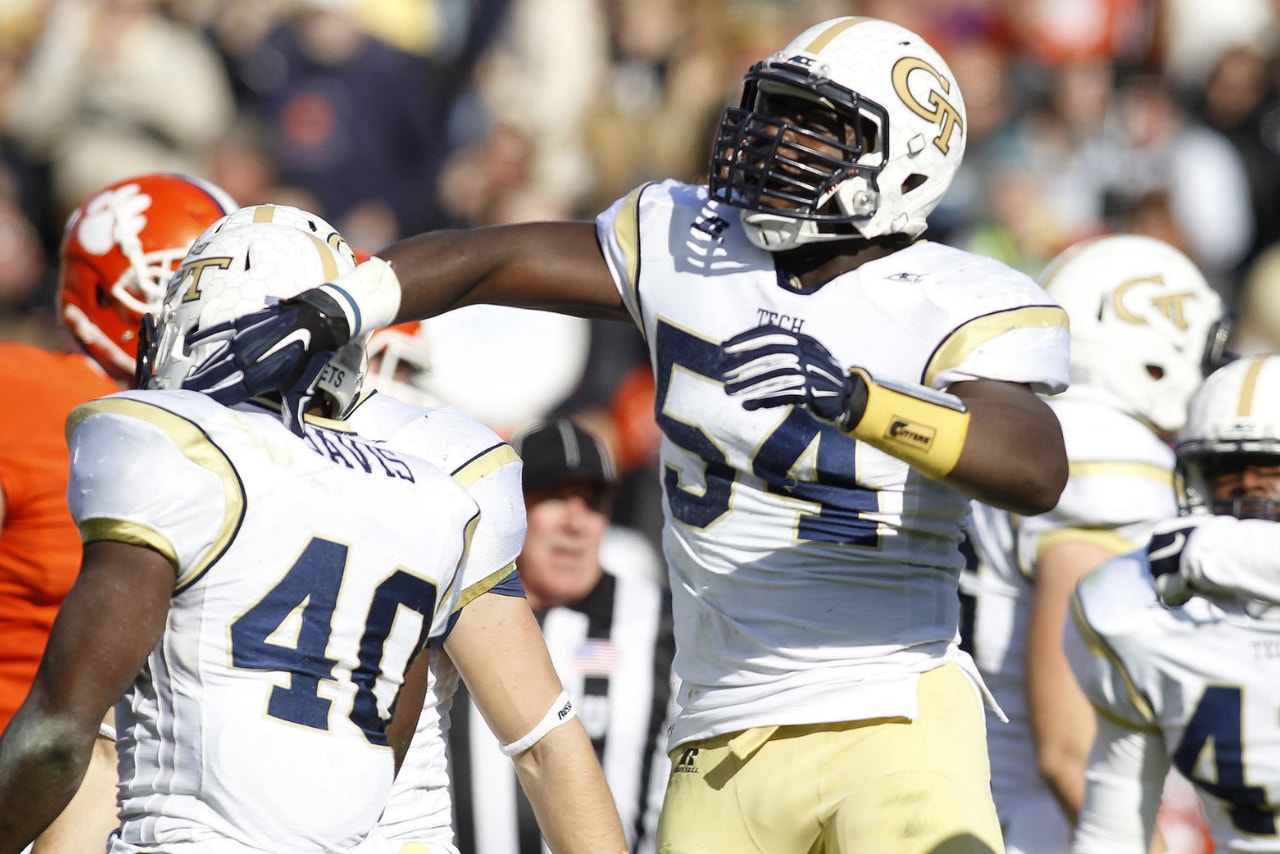 For the first time this year, there is no clear-cut answer to the ACC's No. 2 team.
But that's necessarily a bad thing. Florida State remains No. 1, but there is a lot of depth at spots 2-6 ... and it's good depth, something the league hasn't had in a long time.
1. No. 1 Florida State (10-0, 7-0 ACC)
Last week: 1 (W 30-26 at Miami)
Next up: Boston College
Can you imagine how good Florida State would be if it decided to play in the first half? Or the first quarter, for that matter?
Florida State has led twice against FBS opponents all season after one quarter, and has trailed by double digits twice.
That's not great.
But here's the thing: While FSU has been outscored 127-116 in the first half in ACC play (60-34 in the first quarter, an average deficit of 3.7 points), the Seminoles have outscored ACC teams 263-135 the rest of the way (an average of plus-18.3 points).
For the second halves, FSU has outscored its ACC foes 181-68, allowing just 30 fourth-quarter points through seven games.
At a certain point, whether it's adjustments or whatever, Florida State has to start getting some credit for that. But even the Seminoles know that if they keep playing with fire, they'll get burned.
2. No. 17 Georgia Tech (9-2, 6-2 ACC)
Last week: 6 (W 28-6 over No. 19 Clemson)
Next up: Bye
You can dismiss Georgia Tech's wins all you want. You can talk about how bad their defense has been at times this season. Or that Clemson might have won without losing its quarterback.
But it wasn't even really close after Watson went out, and Clemson has beaten some good teams without him.
Georgia Tech's defense has become opportunistic and ball-hawking and keeps growing in confidence each week. The offense is a well-oiled machine of efficiency.
This is not a team that anyone should want any part of right now. The Yellow Jackets are a Duke loss away from winning the Coastal Division crown, too.
T-3. No. 25 Duke (8-2, 4-2 ACC)
Last week: T-3 (L 17-16 to Virginia Tech)
Next up: North Carolina (Thursday)
Duke outplayed Virginia Tech in nearly every facet of the game, including decision-making late, as the Hokies -- up by one point with roughly three minutes left -- faked a punt near midfield.
Duke couldn't do anything with the ensuing possession, though, and kicker Will Monday had missed a 40-yard field goal on the previous drive.
Can Duke bounce back on a short week and play an emotional game on Thursday night against its rival (UNC)?
Duke has to win its final two games to repeat as Coastal champs. But a single defeat would give the division crown to Georgia Tech.
T-3. Louisville (7-3, 5-3 ACC)
Last week: T-3 (Bye)
Next up: at Notre Dame
Louisville lost quarterback Will Gardner for the season, but the Cardinals still have something to play for against Notre Dame (first-ever meeting) and in-state rival Kentucky.
The Cardinals defense, which ranks 10th nationally, has struggled of late ... but they still have the talent to force a turnover-prone Notre Dame offense into a bevy of potentially crucial mistakes. It's a fascinating matchup, for sure.
T-3. Miami (6-4, 3-3 ACC)
Last week: 5 (L 30-26 to No. 2 Florida State)
Next up: at Virginia
The Florida State notwithstanding, this might be the best Miami team in quite some time.
But the record doesn't, and won't, show that, as the Hurricanes had the misfortune of playing two elite Atlantic teams (ACC crossover games), along with Nebraska in non-conference action.
There was no margin for error for Miami, and unfortunately, the Hurricanes lost to Georgia Tech. That was enough.

The key moving forward: The Hurricanes must carry this positive momentum over to the final games, while avoiding the so-called collapses of previous years.
Win out, get to a solid bowl, win that and keep taking steps forward as a program.
T-3. Clemson (7-3, 6-2 ACC)
Last week: 2 (L 28-6 at No. 22 Georgia Tech)
Next up: Georgia State
The Tigers got the best possible news they could have received on Sunday night as it turns out quarterback Deshaun Watson's ACL is not torn, as originally feared.
It doesn't take the loss to Georgia Tech away -- a loss that potentially knocks the Tigers out of Orange Bowl contention -- but they might have have a chance to beat South Carolina on Nov. 29.
(The Gamecocks haven't lost to Clemson in quite some time.)
Bottom line: It's a shame this Clemson defense wasn't around a year ago for Tajh Boyd and that Tigers offense ... or that Watson couldn't stay healthy all season. 
7. Boston College (6-4, 4-2 ACC)
Last week: 7 (Bye)
Next up: at No. 1 Florida State
Boston College gave Florida State its closest ACC game last season, but that was back when the Seminoles were dominant in both halves and had a significantly better defense.
This game probably won't be a repeat of that one, if only because FSU will likely be ready to defend its honor in the national polls (currently No. 1) and status with the College Football Playoff committee.
The Eagles need to tighten up their leaky defense, which has allowed 59 second-half points in the last three games.

8. Virginia Tech (5-5, 2-4 ACC)
Last week: 10 (W 17-16 at No. 21 Duke)
Next up: at Wake Forest
Virginia Tech's wins this season: at Ohio State, at Duke (both ranked), at North Carolina and home against FCS William & Mary and Western Michigan.
Virginia Tech has lost home games to East Carolina, Georgia Tech (now ranked, but wasn't), Miami and Boston College, with the only other loss coming at Pitt.

You tell me what to make of this team, because I don't know.

The Hokies had the talent to be better than they've been, but they finally put it together in Durham on Saturday.
To what end, particularly with the running game taking yet another hit? Who knows? But it's something, anyway. At least bowl eligibility feels inevitable now with Wake Forest coming up.
9. North Carolina (5-5, 3-3 ACC)
Last week: 11 (W 40-35 over Pittsburgh)
Next up: at No. 25 Duke (Thursday)
The Tar Heels aren't really a mystery. The offense is very good, the defense commits too many mistakes.

That's what happened against Pitt, as Heels QB Marquise Williams continues to carry this team. One win away from a bowl game, UNC could both earn bowl eligibility AND play spoiler to rival Duke on Thursday night, but it won't be an easy task by any stretch.
Still, UNC has traditionally struggled with elite defenses and been able to finish drives against bend-but-don't-break defenses.
Will that trend hold?

10. Pittsburgh (4-6, 2-4 ACC)
Last week: 8 (L 40-35 at North Carolina)
Next up: Syracuse
Pitt has now lost six of its last seven games and has given up at least 430 yards in three straight games -- after not allowing an opponent to crack 382 in the first eight games.
It's pretty simple for the Panthers: When the defense plays well enough, the offense can do plenty to win games. When the defense falters ... the offense can't compensate for it.

The Panthers defense hasn't been able to stop anyone lately, although that trend should end against Syracuse this weekend.

Now, Pitt has to win out to get to a bowl, and one of those games comes against Miami.
11. Virginia (4-6, 2-4 ACC)
Last week: 9 (Bye)
Next up: Miami
Well, Virginia needs to win out to get to a bowl game. It's not so laughable, though -- the Cavaliers might be scuffling right now, losers of four in a row, but now they get Miami.
The Hurricanes are due for an emotional letdown, and Virginia has won three of the last four meetings. In 2012 and 2010, Miami represented two of Virginia's eight total wins and two of their four wins combined in those two seasons against Power 5 opponents.
Virginia is better than it has been playing, and maybe the stars will align for a Cavalier win.
12. NC State (6-5, 2-5 ACC)
Last week: 12 (W 42-13 over Wake Forest)
Next up: Bye
After a cruel October, November has been much kinder to the Wolfpack so far as they are 2-1 with one game to go and have already secured bowl eligibility with a dominating win over Wake Forest.
With a lot of pressure off of this team, can they go into Chapel Hill and spoil the Tar Heels' chances at a bowl, potentially (depending on what happens this week, of course)?
That wouldn't be a bad way to end a season.
13. Syracuse (3-7, 1-5 ACC)
Last week: 13 (Bye)
Next up: at Pittsburgh
Well, a bowl game is out of the picture. But Syracuse can still finish the season on a good note, if it can get a quarterback or two back healthy.
And what better way than to beat a former Big East rival and ruin their chance at a bowl? But considering how banged up Syracuse is on offense, it doesn't seem likely.
14. Wake Forest (2-8, 0-6 ACC)
Last week: 14 (L 42-13 at NC State)
Next up: Virginia Tech
Wake Forest has been generally competitive at home this season, with the notable exception of getting crushed by a bad Syracuse team. But in five road games, they've been outscored 158-60 (compared to 115-91 at home in five games).

Want to know something crazy? Wake Forest has the same number of home wins as Virginia Tech.
That's right -- Wake beat FCS Gardner-Webb and Army at home for its only two wins, while Virginia Tech's only two home wins were FCS William & Mary and Western Michigan. A
nd Wake has been a little friskier at home than on the road, even in losses.

So ... something's got to give, right? Probably not, but who knows. 
---