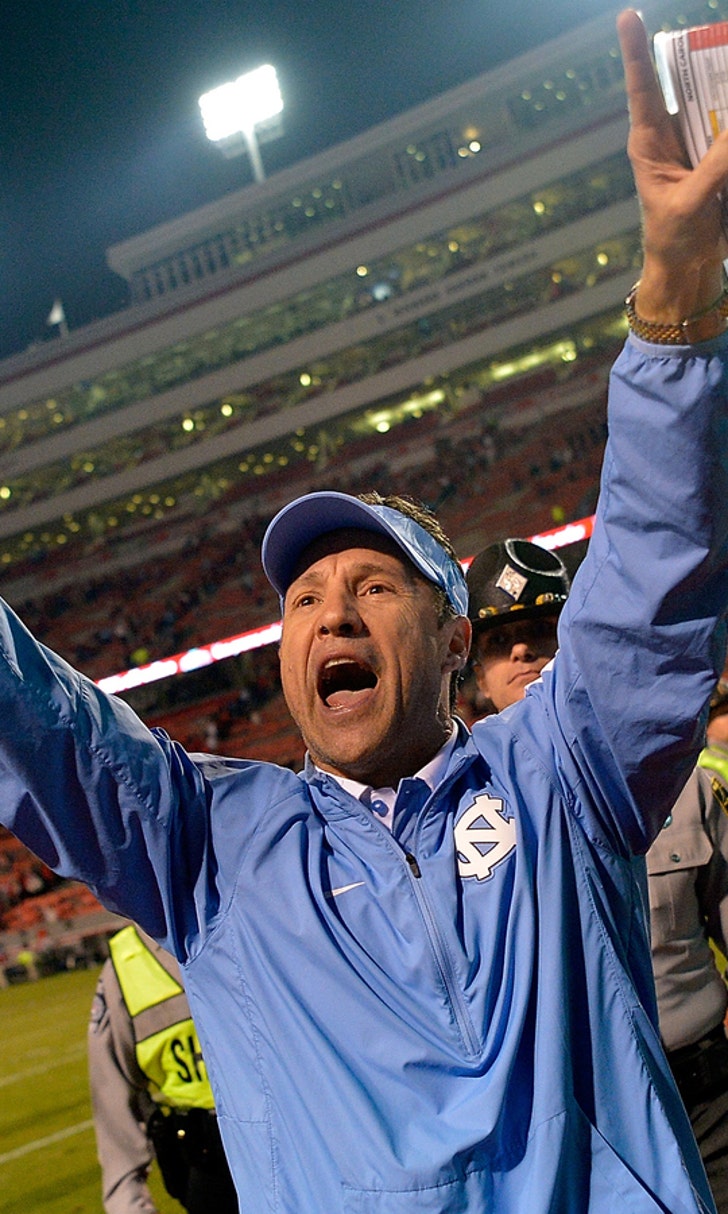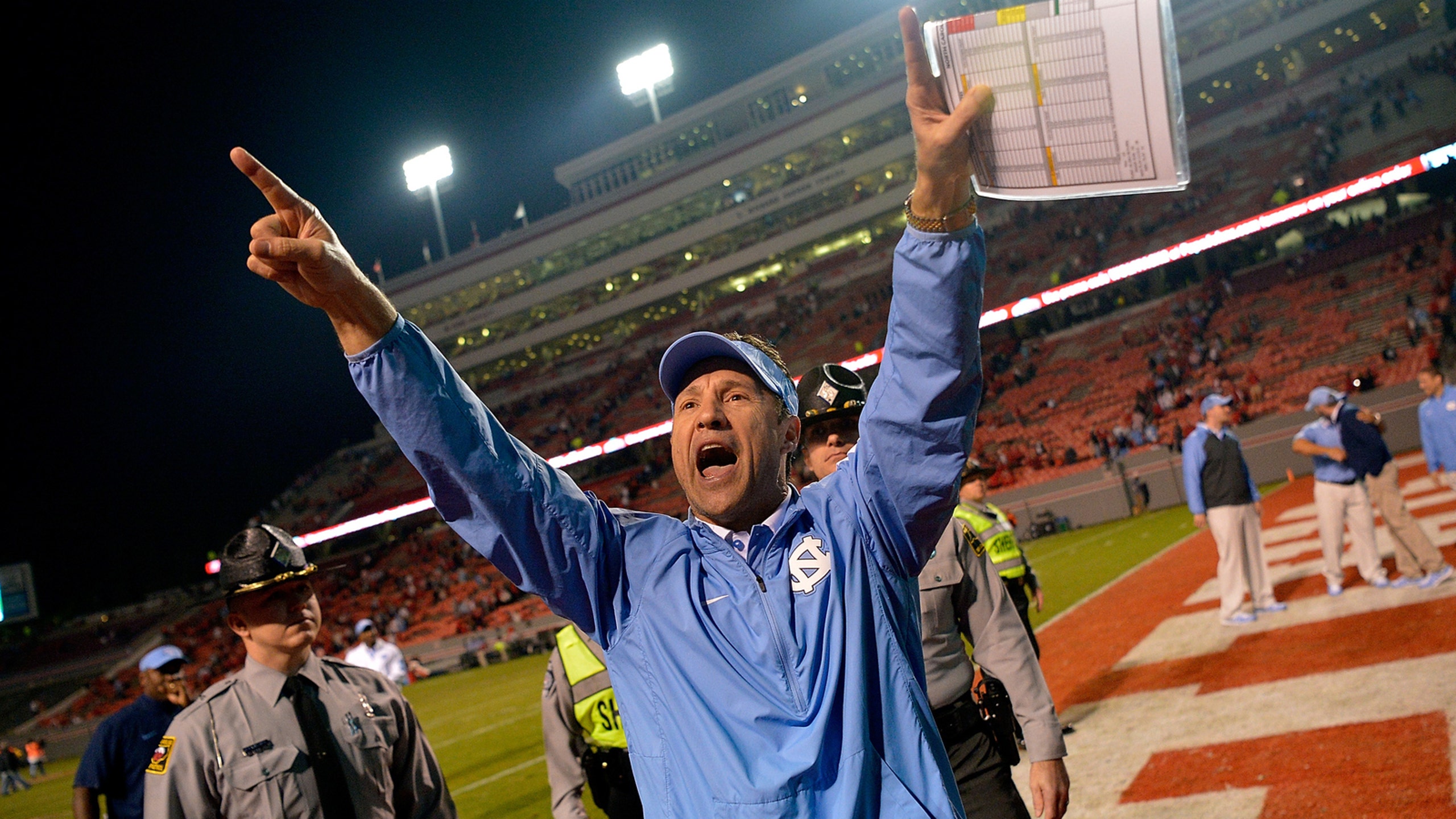 ACC Coastal: New coaches have cachet, but Tar Heels own Signing Day
BY Cory McCartney • February 3, 2016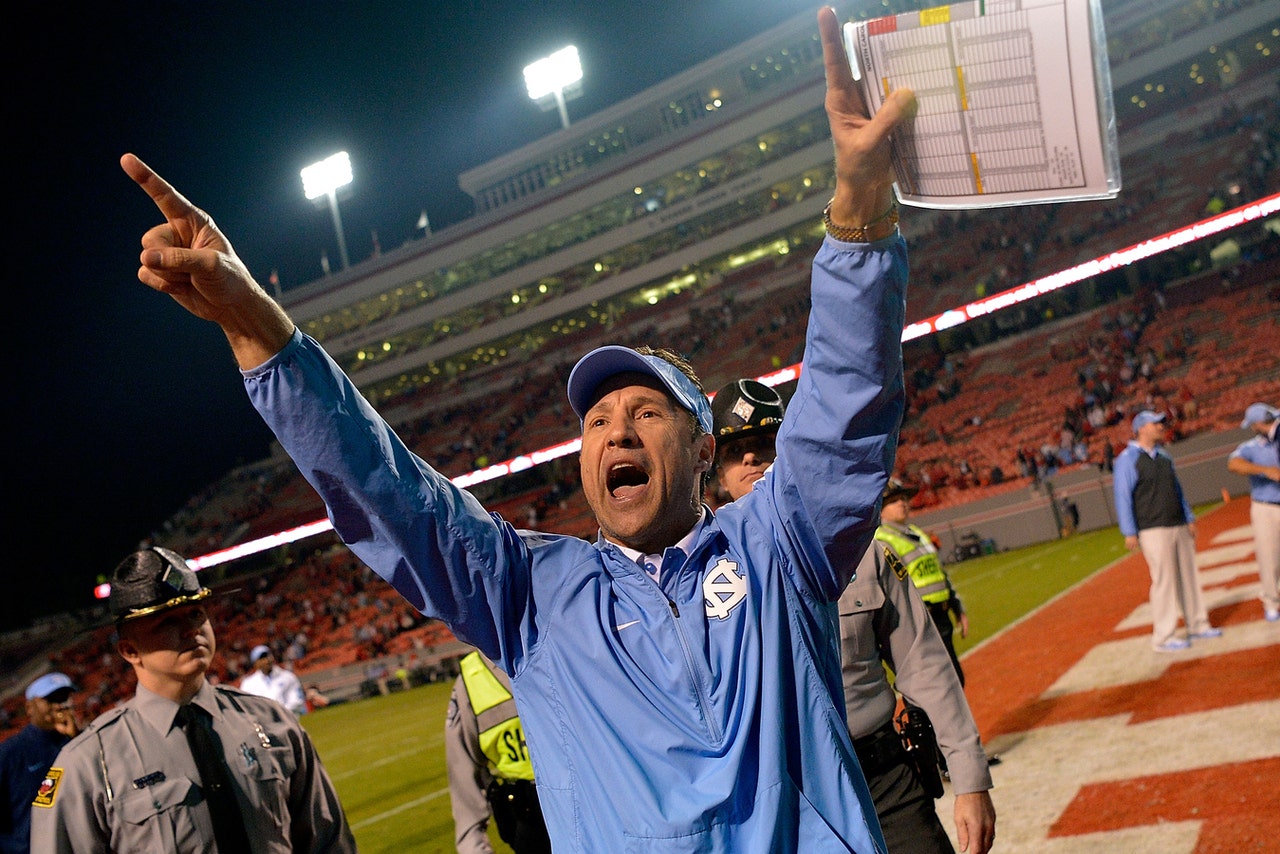 The ACC Coastal may have given its rival division a run for its money as far as the big names on the sideline for 2016 and beyond. When it comes to their becoming magnets for talent, though, that wasn't fully realized on Wednesday's National Signing Day.
Miami's Mark Richt brought in a class ranked 37th by Scout.com, while Virginia Tech and Justin Fuente were 56th and Virginia 62nd with Bronco Mendenhall. Meanwhile, Florida State carried the banner for the conference, with the third-rated haul behind Florida State, while Clemson was 14th.
In those new coaches' defense they had limited time to rebuild relationships, and Richt delivered a player that should pay immediate dividends, but they were all heading into positions at teams that won no more than five league games a year ago. The Coastal did deliver its strong classes, though, and they came courtesy of the division's top teams in 2015.
Defending champ North Carolina turned in a class ranked 23rd by Scout.com, while Pitt, which finished behind the Tar Heels, was 27th. Oh, and Duke truly impressed as David Cutcliffe put together the strongest group of his run in Durham.
From the hits to the misses, here's a look at what mattered in the Coastal Division on Signing Day.
The defending division champions had seven of their players enroll early, with four-star tight end Garrett Walston from New Hanover (Wilmington, N.C.) joined by a crop of three stars. But the defense bulked up on Wednesday, with four players signing, led by three-star defensive end Allen Carter from Marietta, Ga.'s Mt. Paran Christian School, who picked the Tar Heels over Arkansas. It wasn't all gravy for a class that ranked 23rd in the nation via Scout.com -- the best in the Coastal -- which we'll get into shortly, but with all the new faces in the division's coaching ranks, this haul was impressive by Larry Fedora. There's also this nugget: the 26-player class was the first full one of his tenure with the Tar Heels opting to not sign a full class to save scholarships for this year -- and it paid off.
"Winning helps," Fedora told reporters. "In every aspect of the program but definitely in recruiting, and I think towards the end of the year you felt that bump and I think you're going to feel that bump on into the 2017 class, and the '18 class."
Just four spots back, Pitt made some noise -- as expected with Pat Narduzzi at the helm -- on defense. Defensive tackle Keyshon Camp from Lakeland, Fla., corner Damar Hamlin (Pittsburgh), end Amir Watts (Chicago) are all four-stars, but it's running back George Hill from Hubbard, Oh., that could prove crucial. With former ACC Player of the Year James Conner coming back from a Hodgkins Lymphoma diagnosis, there is uncertainty beyond 1,000-yard rusher Qadree Ollison and Hill, who ran for 1,006 yards and 12 TDs in eight games in 2015 and caught 13 passes for 111 yards and a score could provide another key option in the Panthers running game.
Think the education is secondary? Four-star safety Dylan Singleton of Archer (Lawrenceville, Ga.) said of picking the Blue Devils "I want to make a 40 year decision, not a 4-5 year decision." He was one of five four-stars to sign with David Cutcliffe on the day, along with wide receiver/quarterback Scott Bracey (Richmond, Va.), tight end Mark Birmingham (Ashburn ,Va.) and offensive tackle Liam Smith (Red Bank, N.J.) to wrap up a class that already had three-star cornerback Mark Gilbert from Terry Stanford (Fayetteville, N.C.) and tight end Jacob Morgenstern of St. Luke's School (New Canaan, Conn.) on campus. The Blue Devils lost out on four-star DE Prince Sammons, who picked Auburn over the Blue Devils, Michigan State and Oregon, but David Cutcliffe put the finishing touches on his highest-rated class ever. Rated 33rd by Scout.com, the coach's classes from 2008-15 never rated higher than 52nd.
"I don't think I've ever had as good a time realizing who they are, just what they're made of," Cutcliffe told reporters. "You understand the 'what' -- heights and weights, all of those things that are out there are the 'what,' but the 'who' is just that makeup. ... Regardless of stars, I think they're all pure gold."
Richt couldn't afford to lose Richards for two reasons. First, he was committed to Miami after his junior year and after the blowout at the hands of Clemson that cost Al Golden his job, pulled that verbal. Alabama and Auburn both came calling, but Richt managing to keep him him in Florida was a major victory. And let's be honest here, receiver is a big need for this team with Rashawn Scott and Herb Waters gone and Stacy Coley the only WR that was in double-digits in receptions last season. A pass-catcher that can see immediate playing time was a must, and the 120th-rated player in the class should fit the bill.
It wasn't just that the four-star wide receiver from Dade City, Fla.'s Tampa Catholic didn't pick North Carolina after narrowing it down to the Tar Heels and Auburn -- his brother, three-star corner Jayvaughn did the exact same things. The eighth-rated wide receiver with a 4.50 40-yard-dash time could have been an explosive playmaker for the Tar Heels, and with Quinshad Davis gone, there was an opportunity make a splash in the North Carolina passing game. Fedora and Co. missed out on this one.
No one from the division inked a player ranked within Scout.com's top 100, but Bracey was just outside that at 116. The 6-foot-2, 190-pounder has played receiver, QB and punter and spent his senior year under center, where he threw for 1,353 yards and 20 touchdowns and ran for another 1,112 and nine scores on 114 carries. He'll be out wide for the Blue Devils and will bring size and versatility and an intriguing weapon to pair along side with T.J. Rahming, the top returning receiver from this past season.
Follow Cory McCartney on Twitter @coryjmccartney and Facebook. His book, 'Tales from the Atlanta Braves Dugout: A Collection of the Greatest Braves Stories Ever Told,' comes out April 5, 2016.
---
---