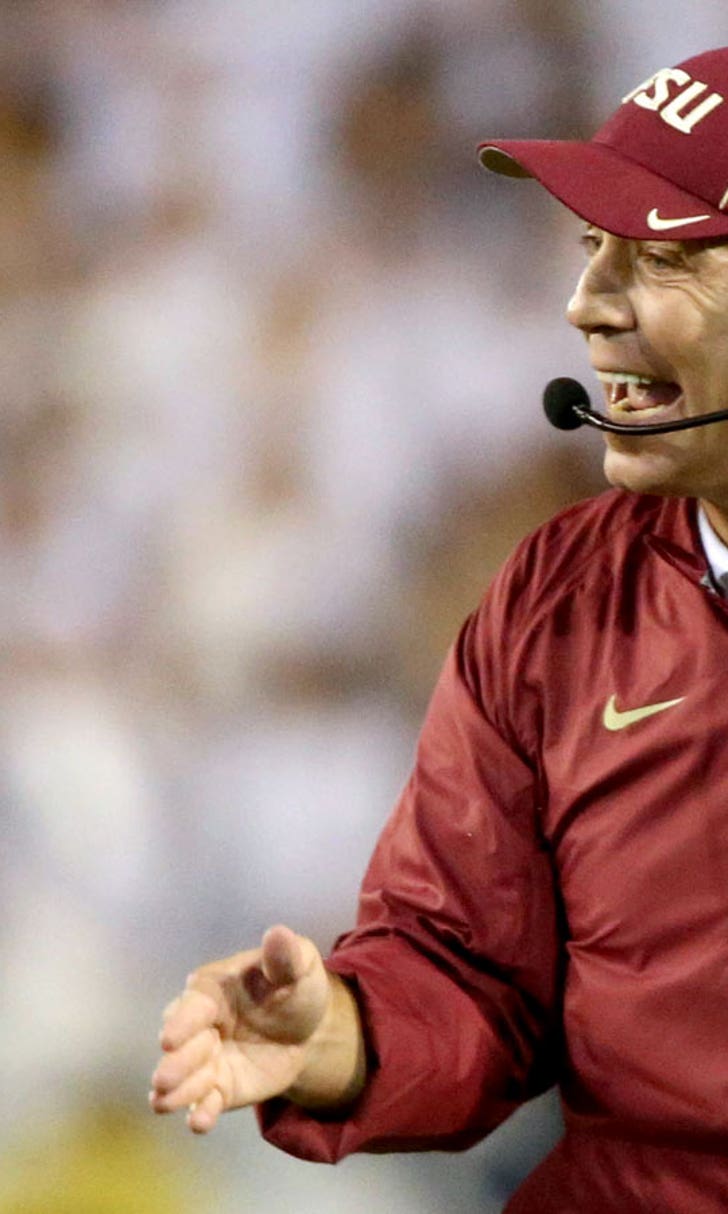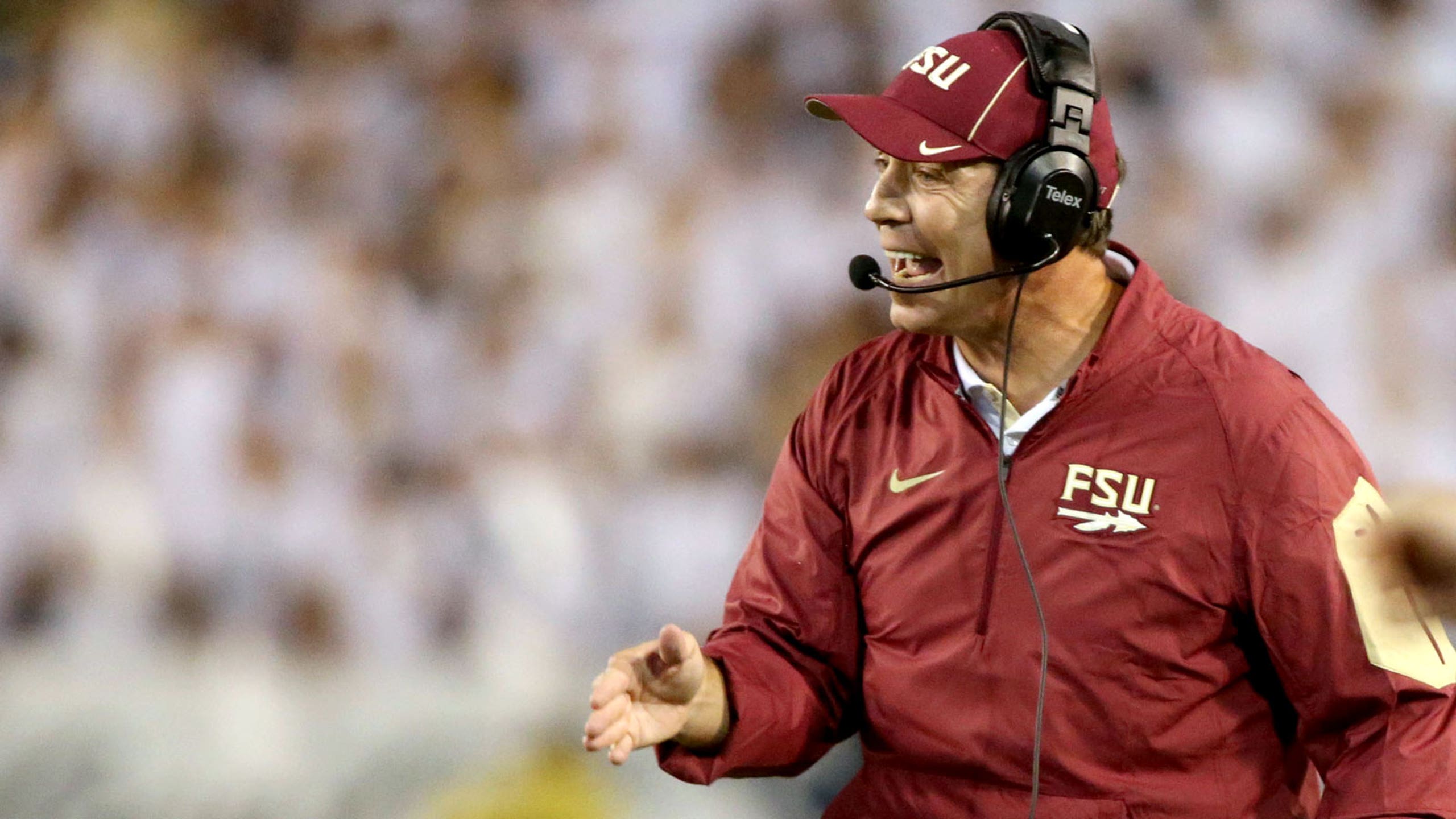 ACC Atlantic: Florida State remains conference's recruiting king
BY Zach Dillard • February 3, 2016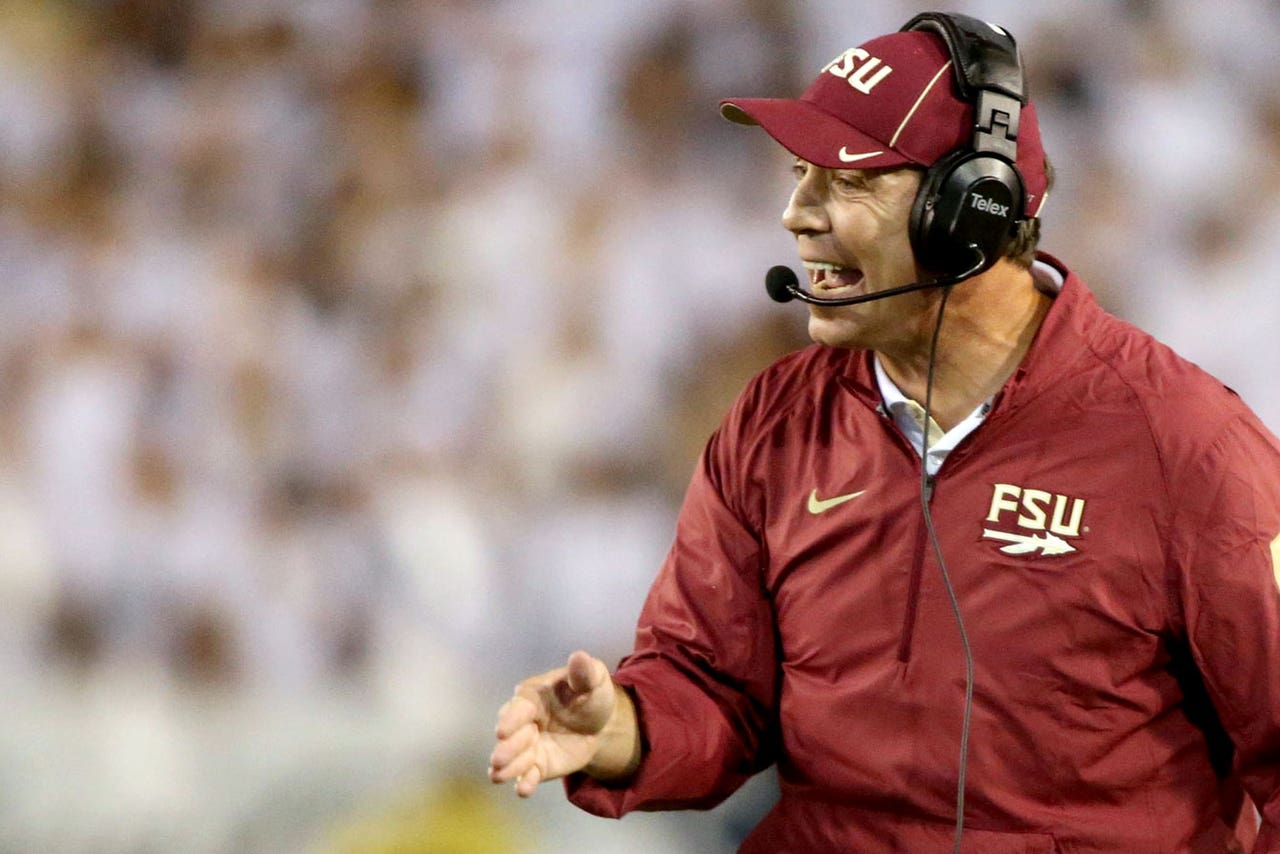 The ACC's Coastal Division entered Signing Day with plenty of hype following numerous high-profile coaching changes, most notably with Mark Richt taking over former recruiting power Miami, but the Atlantic Division still houses the league's heavyweights in the recruiting ring.
Florida State and Clemson each signed top-15 classes once again as the Seminoles wrapped up the No. 3 class overall, according to Scout, with the Tigers coming in at 13th nationally. Both programs landed elite, five-star talent (defensive lineman Dexter Lawrence, cornerback Levonta Taylor) as they gear up for what looks to be another title race in the division. No other Atlantic program came close on Wednesday.
The rich continue to get richer.
Louisville, which already returns an excellent roster in 2016, logged the consensus third-best class in the division while NC State (47th nationally), Syracuse (59th), Wake Forest (63rd) and Boston College (70th) round out a quiet group. Here are a few of Signing Day's top headlines in the Atlantic:
TOP CLASS: Florida State
Clemson replaced Florida State as the ACC's top team in 2015, reaching the national title game after flirting with the first-ever 15-0 season, but it has proven even more difficult to supplant the league's reigning king of recruiting. For the third straight season, Jimbo Fisher's staff put together the ACC's No. 1 class. The Seminoles landed six top-100 players and 17 five- or four-star prospects, according to Scout, hitting needs across the board.
The group also ranks as the Seminoles' third top-three class nationally this decade.
"We needed things across the board," Fisher said on Wednesday. "We needed depth across the offensive line, we needed depth at linebacker. We wanted some front guys. We wanted corners, needed corners in this class for sure. Got that. Didn't need a lot of receivers, but want a difference-maker. Got that. ... Great quarterback, we felt. We had to have a quarterback. Tight end. We had to have it across the board, but certain areas we needed more depth and I thought we met our needs."
The class is led on the defensive side of the ball by Taylor and end Brian Burns, while the offense was headlined by one of the country's top prep quarterbacks in dual-threat option Malik Henry. But, as Fisher said, the Seminoles addressed needs all over the field. The class boasts six defensive linemen, six offensive linemen and some potential difference-makers in the back seven. The program even landed two kickers to help alleviate the loss of All-America Roberto Aguayo.
Florida State shot up the rankings throughout Signing Day as six high-profile names — Burns, corner Carlos Booker, defensive tackle Shaver Manuel, offensive linemen Landon Dickerson Jauan Williams and linebacker Dontavious Jackson —each announced their commitment to Fisher's program, spurning other top schools in the process, on Signing Day.
BIGGEST DECISION: Rashan Gary
The nation's No. 1 recruit waited for the early Signing Day buzz to quiet down before announcing his decision between Clemson and Michigan. Gary, a five-star defensive tackle out of Paramus, N.J., eventually went with Jim Harbaugh and the Wolverines, preventing the Tigers from nabbing the top two defensive linemen in the country.
(Gary could have joined Lawrence, the No. 2 defensive lineman nationally, to help replace the losses of NFL Draft entries Shaq Lawson and Kevin Dodd.)
Missing out on Gary not only kept the Tigers from challenging Florida State for the ACC recruiting crown, but he could have seen immediate playing time in coordinator Brent Venables' defense next season. As one college coach told FOX Sports college football insider Bruce Feldman, "This is a really good defensive line class and he is head and shoulders above every other D-lineman in this class. ... Rashan Gary is the Leonard Fournette of this class."
The Tigers will be fine, of course.
They return the nation's top quarterback leading one of the most explosive offenses in the country and Lawrence, along with four-star linebackers Tre Lamar and Rahshaun Smith, is already on campus as an early enrollee. Dabo Swinney's program loaded up. Still, Gary's decision could loom large for the next few years.
SURPRISE CLASS: Syracuse
Coaching changes can dismantle recruiting classes, particularly at schools that fall outside the traditional power structure in a prospect-poor area. In that regard, Dino Babers is off to a decent start at Syracuse.
The Orange announced the hiring of Bowling Green's offensive-minded guru less than two months ago, and while the new coach asked to be judged on both his 2016 and 2017 classes as his first classes, Babers' staff did an admirable job of holding down the fort. According to Scout rankings, Syracuse signed a better class than Atlantic opponents Wake Forest and Boston College — two pre-established coaching staffs working with the benefit of time in building multi-year relationships — as well as Georgia Tech and Virginia.
The Orange locked in 19 three-star players, many of whom could contribute early to a wide-open depth chart, particularly on defense.
Previous coach Scott Schafer signed similar classes during his tenure so this isn't a grand improvement, but if Babers can keep his program moving in the right direction then 2017 could see a big leap forward in the talent acquisition department.
IMPACT PLAYER: Levonta Taylor
Jalen Ramsey is no longer haunting opposing quarterbacks in Tallahassee, and Jimbo Fisher has not shied away from featuring standout freshman defensive backs in recent seasons. Last season, safety Derwin James made an immediate difference for the Seminoles' top-10 scoring defense, logging 9.5 tackles for loss and two fumbles forced as a true freshman. Ramsey also played a key role in his first season on campus. Of course, Ramsey and James have lived up to their prep billings, but Taylor could be the next secondary star to see the field early.
An explosive cornerback out of Virginia Beach, Va., Taylor is following a long line of standout defensive backs in Tallahassee — and if he doesn't see the field immediately on the defensive side of the ball, Fisher mentioned that his return skills could be special.
Expect to see Taylor making plays for an improved Florida State team in 2016.
---