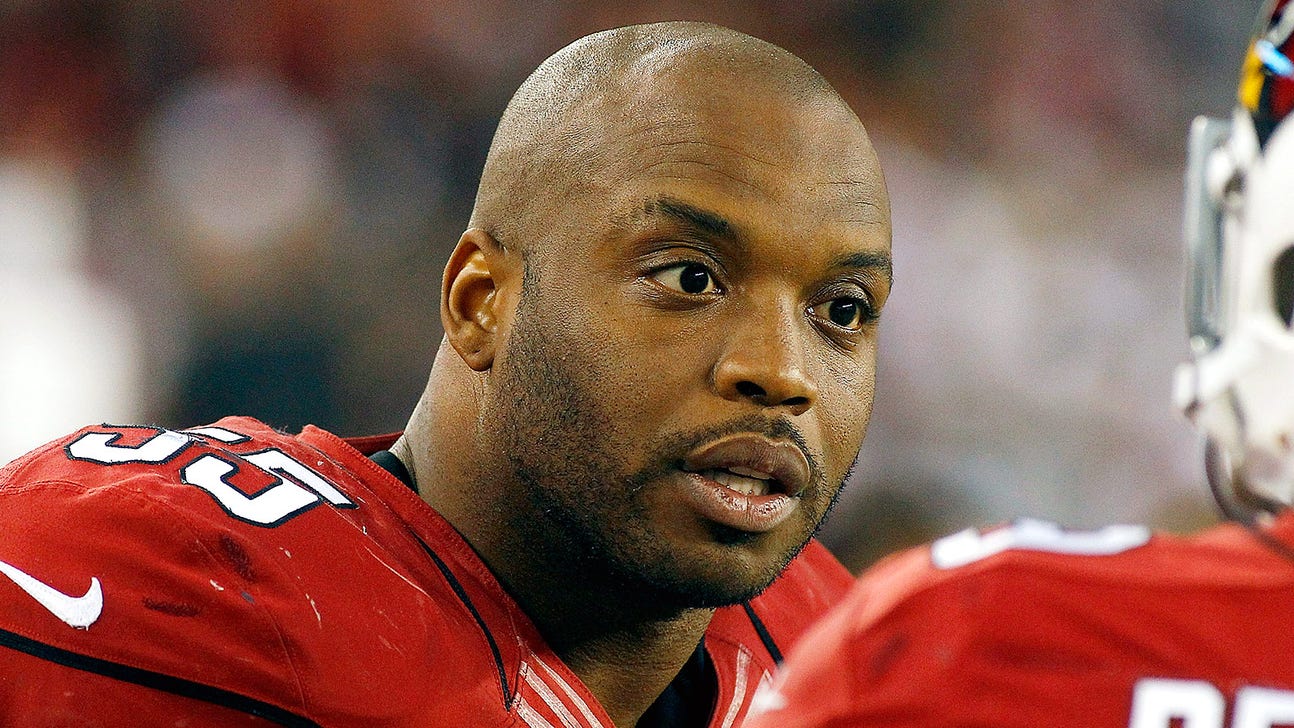 Abraham still not at camp with court date looming
Published
Aug. 11, 2014 4:55 p.m. ET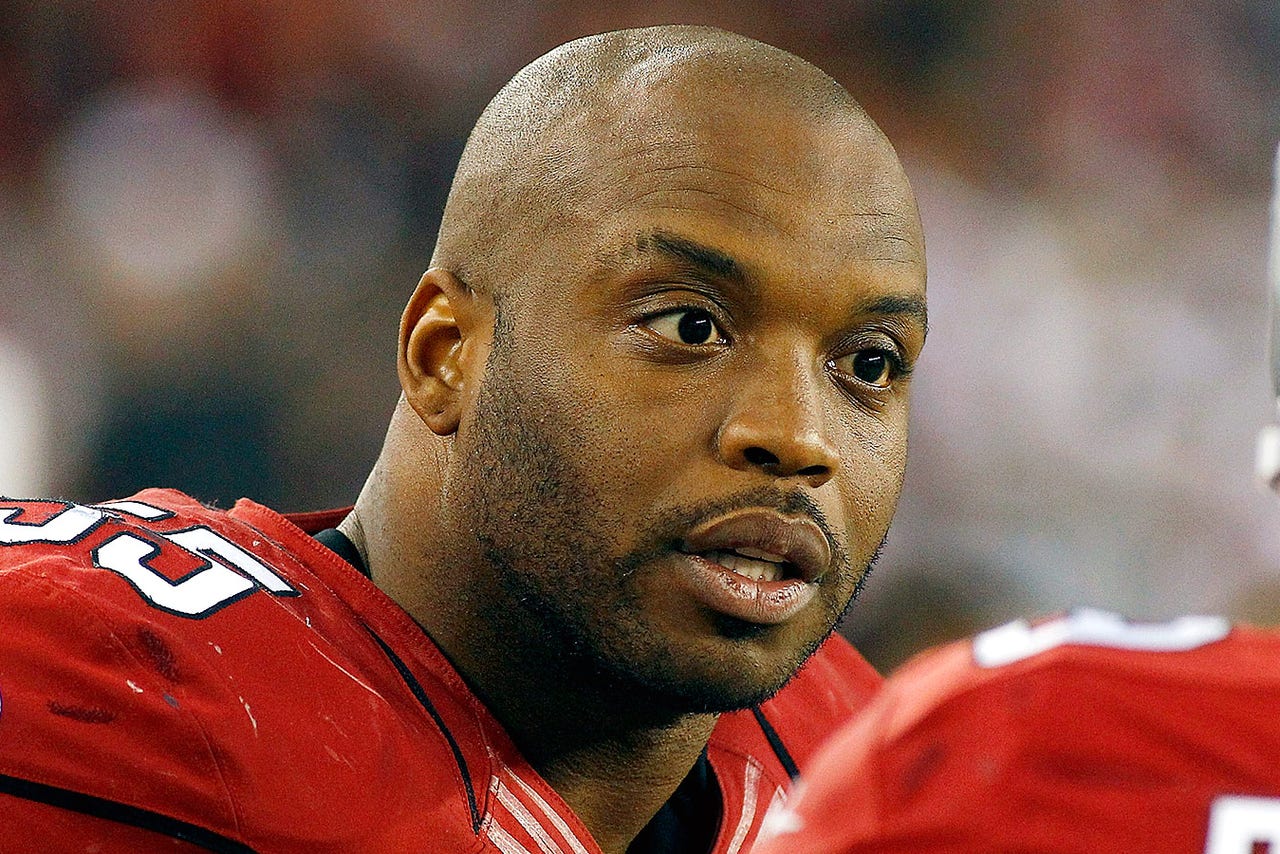 GLENDALE, Ariz. -- Cardinals outside linebacker John Abraham still has not reported to training camp. When asked on Monday if he still expects Abraham to arrive this week, as was stated last week, coach Bruce Arians said: "We're hoping."
Abraham was arrested and charged with multiple counts including DUI on June 29 in suburban Atlanta. Abraham is free on bond, but according to the Brookhaven, Georgia court clerk, he has a scheduled court date on Aug. 20. It's unclear whether that appearance will impact his arrival at camp -- and how much this long layoff (Abraham sat out OTAs as well) will impact his play.
Arians said Monday he may buck the trend and not play his starters as much as is the tradition in the team's second preseason game Saturday at Minnesota.
He mentioned running back Andre Ellington specifically (because he was asked specifically about Ellington), noting Ellington could see a little more time this weekend than his two touches against the Texans, but "Andre is not going to see a whole lot of action this preseason" in an effort to keep him healthy for the regular season and to keep the offensive plans for him under wraps.
Here's a look at the offensive and defensive snap counts from Saturday's preseason opener, per the NFL's media site.
Quarterbacks: Logan Thomas 42, Drew Stanton 30, Carson Palmer 10.
Running backs: Stepfan Taylor 24, Jalen Parmele 16, Jonathan Dwyer 16, Zach Bauman 13, Andre Ellington 10, Robert Hughes 9, Damien Thigpen 5.
Offensive line: Max Starks 54, Bradley Sowell 42, John Estes 42, Jonathan Cooper 40, Ted Larsen 40, Philip Blake 40, Earl Watford 30, Nate Potter 30, Tom Draheim 26, Anthony Steen 18, Kelvin Palmer 18, Bobby Massie 10, Paul Fanaika 10, Jared Veldheer 10.
Wide receivers: Brittan Golden 39, Jaron Brown 39, Dan Buckner 36, John Brown 32, Walt Powell 29, Kevin Ozier 19, Larry Fitzgerald 10.
Tight ends: Darren Fells 46, Troy Niklas 36, Andre Hardy 16, Rob Housler 8, John Carlson 7.
Defensive line: Ed Stinson 24, Christian Tupou 23, Kareem Martin 20, Frostee Rucker 19, Bruce Gaston 9, Anthony McCloud 6, Dan Williams 4. Calais Campbell 3, Darnell Dockett 3, Justin Renfrow 2.
Linebackers: Alex Okafor 33, Marcus Benard 28, Kenny Demens 23, Glenn Carson 13, John Brown 13, Lorenzo Alexander 12, Orhian Johnson 10, Adrian Tracy 6, Derrell Johnson 6, Larry Foote 6, Matt Shaughnessy 5, Kevin Minter 5, Sam Acho 4, JoJo Dickson 3, Keenan Clayton 3.
Defensive backs: Justin Bethel 29, Bryan McCann 29, Anthony Walters 26, Deone Bucannon 24, Curtis Taylor 23, Eddie Whitley 14, Brandon Sermons 10, Jimmy Legree 6, Tony Jefferson 6, Rashad Johnson 6, Antonio Cromartie 6, Patrick Peterson 6, Jerraud Powers 3.
Left guard Jonathan Cooper sustained a toe injury in Saturday's game when Cardinals running back Stepfan Taylor rolled up on the back of Cooper's leg on the second drive of Saturday's preseason opener against Houston. Cooper got back up and played for an additional 21 plays.
Arians said after the game he thought Cooper might have turf toe, but on Monday morning he termed him day to day. Cooper was wearing a walking boot on Monday.
Tackle Max Starks (ankle), guard Anthony Steen (neck), tackle Nate Potter (back) and linebacker Kevin Minter (pectoral) also missed practice on Monday and are listed as day to day.
Lyle Sendlein (calf) will miss the Vikings game as expected, but the Cardinals hope to have him back for the third preseason game at home against the Bengals. WRs Ted Ginn (knee) and Michael Floyd (groin) may miss this weekend's game as well, but are expected back next week.
-- Arians wasn't concerned with the Cardinals' low rushing average (2.2 yards), noting they had three kneel-downs and some mental errors by young players. 
-- Arians on tight end John Carlson's TD over 2014 top pick Jadeveon Clowney, which was called back. "It wasn't even a fair fight. It's the first time he (Clowney) ever dropped (in coverage), probably."
-- Arians on tight end Troy Niklas' first pro game: "His motor ran a little hotter in the game than it has been in practice. That's been his biggest problem so far is just getting going."
-- Larry Fitzgerald was asked if he was pleased the Cardinals were able to do so much on Saturday out of base sets against the Texans. "They were in base sets, too," he said smiling. When it was noted that at least the results were good, Fitzgerald barely took the bait. "It's preseason. It's very vanilla, honestly, but it was a good starting point for us."
Follow Craig Morgan on Twitter
---