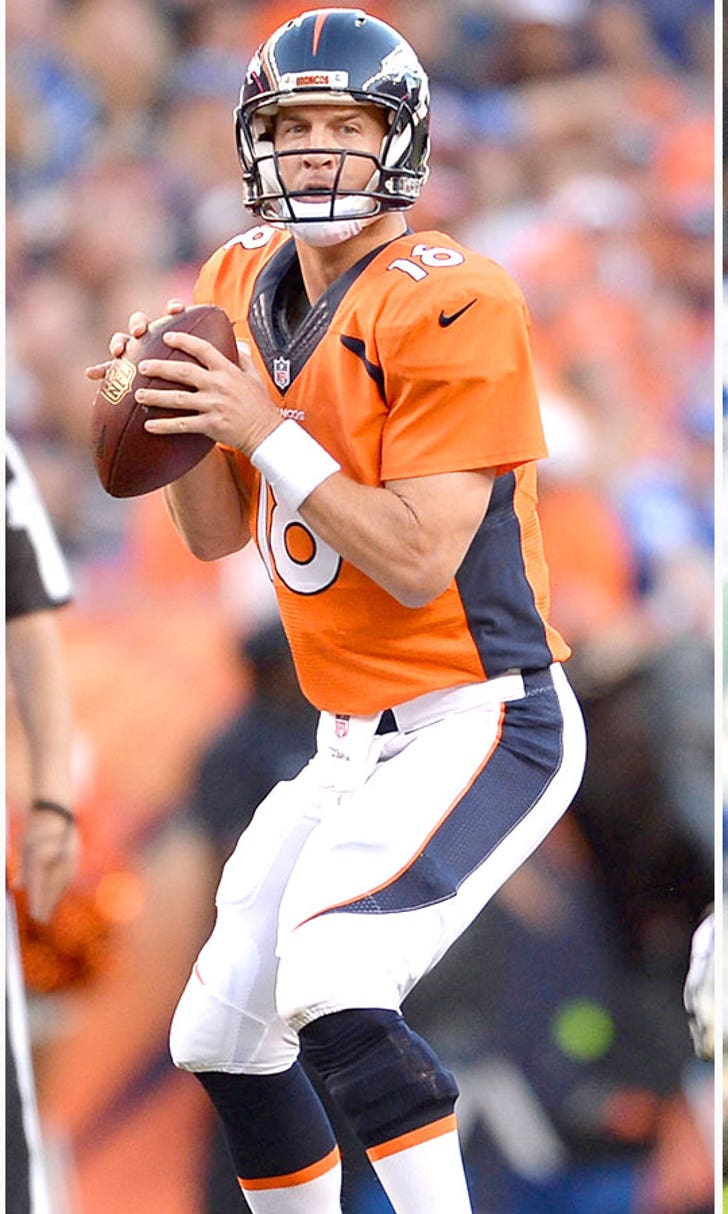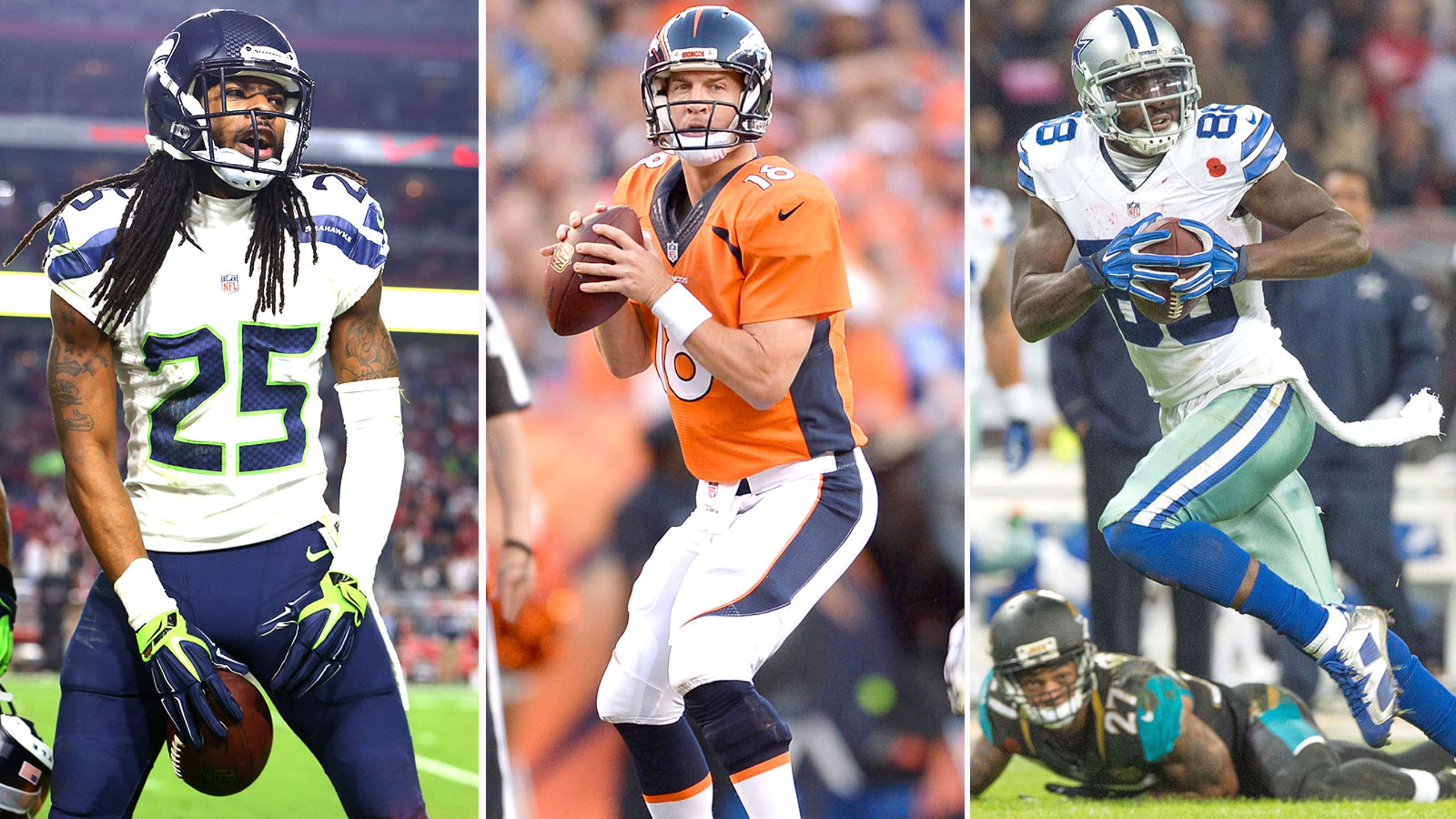 A look at '15 Fun Facts' to ponder for Divisional Playoff Weekend
BY foxsports • January 7, 2015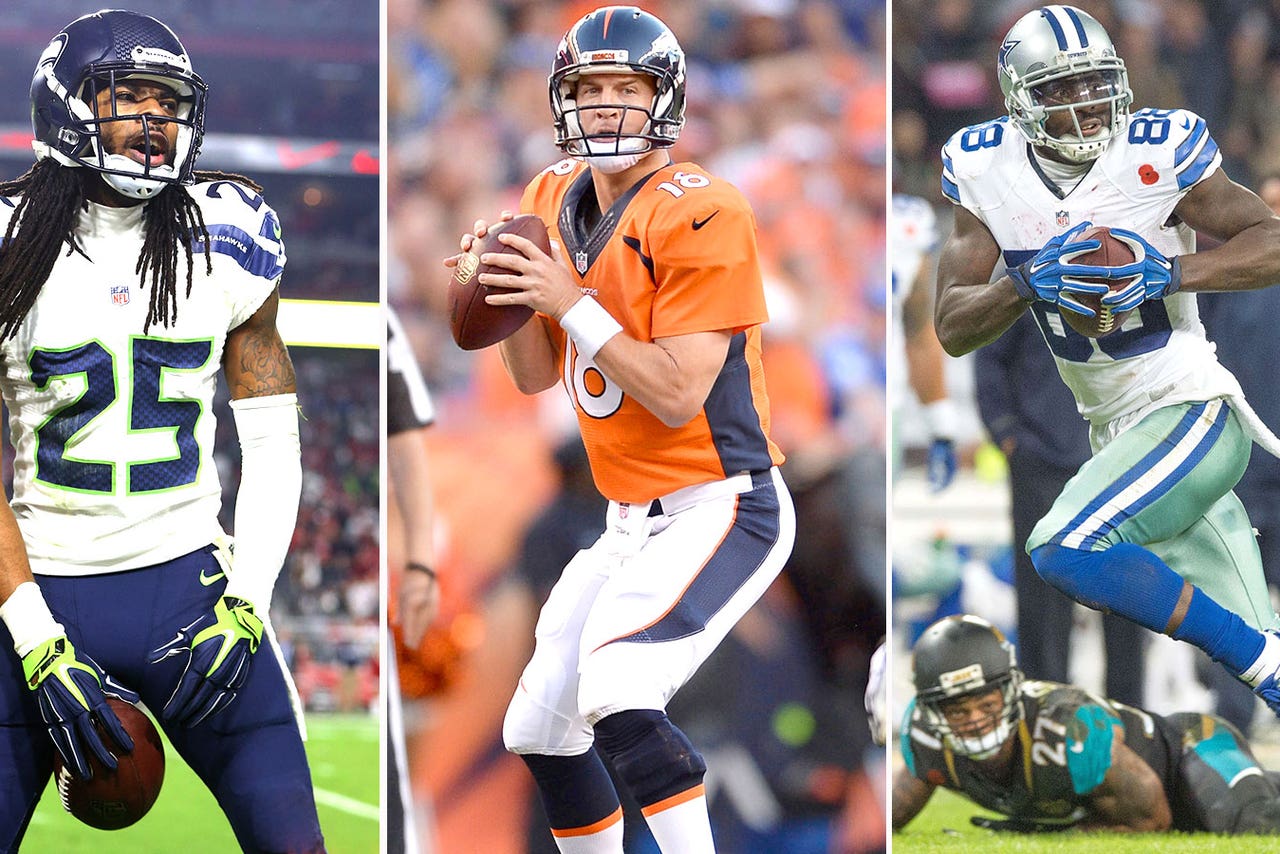 FOX Sports South takes a whimsical and diverse look at 15 star-driven factoids for Divisional Playoff Weekend -- a piece that might help shape fantasy decisions (playoff leagues can be quite lucrative) and/or inspire more real-world and barstool debates, among friends and kind strangers:
1. Of the last seven meetings pitting Broncos vs. Colts (dating back to 2005), QB Peyton Manning has been on the winning side six times, with the lone defeat coming in October 2013 -- Peyton's much-ballyhooed return to Indianapolis ... in a Denver uniform.
2. Speaking of which, with the Broncos, Manning holds stellar averages of 328 yards passing and three TDs against the Colts.
3. It's a well-known fact the Cowboys and Packers have not faced one another in the playoffs at Green Bay since Dec. 31, 1967 -- the date of the legendary Ice Bowl (NFL championship). But here's something interesting: Dallas hasn't played a single December or January game at Lambeau Field since 1967. How is that possible, NFL schedule-maker?
4. The red-hot Eddie Lacy (1,566 total yards, 13 TDs) has notched 100 total yards and/or one touchdown in 10 straight games; and going back to Week 4 -- after enduring a brutal opening stretch of the Seahawks, Jets and Lions (Weeks 1-3) -- the Packers tailback boasts stellar averages of 109 total yards/1 TD in a 13-outing span.
5. Here's some general playoff trivia to impress your friends: In the Super Bowl era (1966-2013), only two teams have lost to just one franchise in a single NFL season ... and failed to claim the Lombardi Trophy.
Can you name 'em?
ANSWER: The 2007 Patriots (18-1) fell to the New York Giants in Super Bowl XLI ... and the 1999 Jacksonville Jaguars -- the AFC's No. 1 seed for that year's playoffs (14-2 record) -- incurred all three of their defeats to the Tennessee Titans.
How that happened: Jacksonville got swept by Tennessee during the regular season (two games) ... and then received a sound thrashing at home in the AFC title game.
6. Beware of the always-streaky Jordy Nelson:
Before his six-catch, 86-yard, zero-TD effort against the Lions in Week 17, Nelson had scored at least one touchdown in eight straight home outings (including last year's wild-card game).
And of his five final regular-season games at Lambeau Field in 2013, predating the 2014 run of excellence, Nelson didn't find the end zone a single time.
7. In his first seven postseason games (2008-10 seasons), Ravens QB Joe Flacco had a grand total of four touchdown passes.
On the flip side, Flacco has notched multiple TD passes in each of his last seven postseason outings, while averaging 269 yards passing/2.4 TDs in that span.
8. The Seahawks have knocked off the Carolina Panthers in three consecutive regular seasons (once per year) -- without scoring more than 16 points each time.
Putting that into greater context, of Seattle's other 27 victories since 2012 (including the playoffs) ... the Seahawks scored 16 or fewer points only twice.
9. Tom Brady may stand as the NFL all-time leader in playoff victories (18), but he also has a 1-2 postseason record against the Ravens. As part of that, Brady holds a pedestrian three-game average of 238 yards passing/1 TD against Baltimore in January.
10. Dez Bryant, who has a lifetime average of 10 catches/120 yards/1 TD against the Packers (two meetings), remains a good bet for end-zone paydirt this weekend.
Of his last four December games played in cold-weather cities (sorry, Washington D.C. doesn't count), the Cowboys wideout has tallied 100 yards and/or one TD three times.
And in that four-game sample size ... Bryant (41 TDs from 2012-14) scored five times.
11. For what it's worth, Panthers QB Cam Newton has never hit the 200-yard passing mark against the Seahawks (three tries).
12. T.Y. Hilton (82 catches, 1,345 yards, 7 TDs this season) has racked up 100-plus yards in each of his last three playoff games. And overall, the Colts receiver holds supreme averages of 7.8 catches, 13 targets, 124 yards and 0.5 TDs during the postseason.
13. There's a good news/bad news proposition with Tony Romo heading into the Divisional Playoff round:
Of his previous eight games (including last week's wild-card win against the Lions), the Cowboys quarterback has tallied multiple touchdowns seven times (21 total).
On the down side, Romo has never eclipsed the 200-yard passing threshold in a road postseason game.
And finally ...
14. The Seahawks defense has surrendered just 39 points (per-outing average: 6.5 PPG) in their last six games -- all victories. Digging deeper, Seattle has absurdly limited the opposition to less than 325 total yards for 11 consecutive games.
15. Which brings us to this: How do the 2014 Seahawks compare to the Super Bowl era's four most storied defenses -- the 1976 Steelers, 1977 Falcons, 1985 Bears and 2000 Ravens?
Jay Clemons, the 2008 Fantasy Football Writer of the Year (Fantasy Sports Writers Association), can be reached via Twitter, day or night, at @ATL_JayClemons.
---