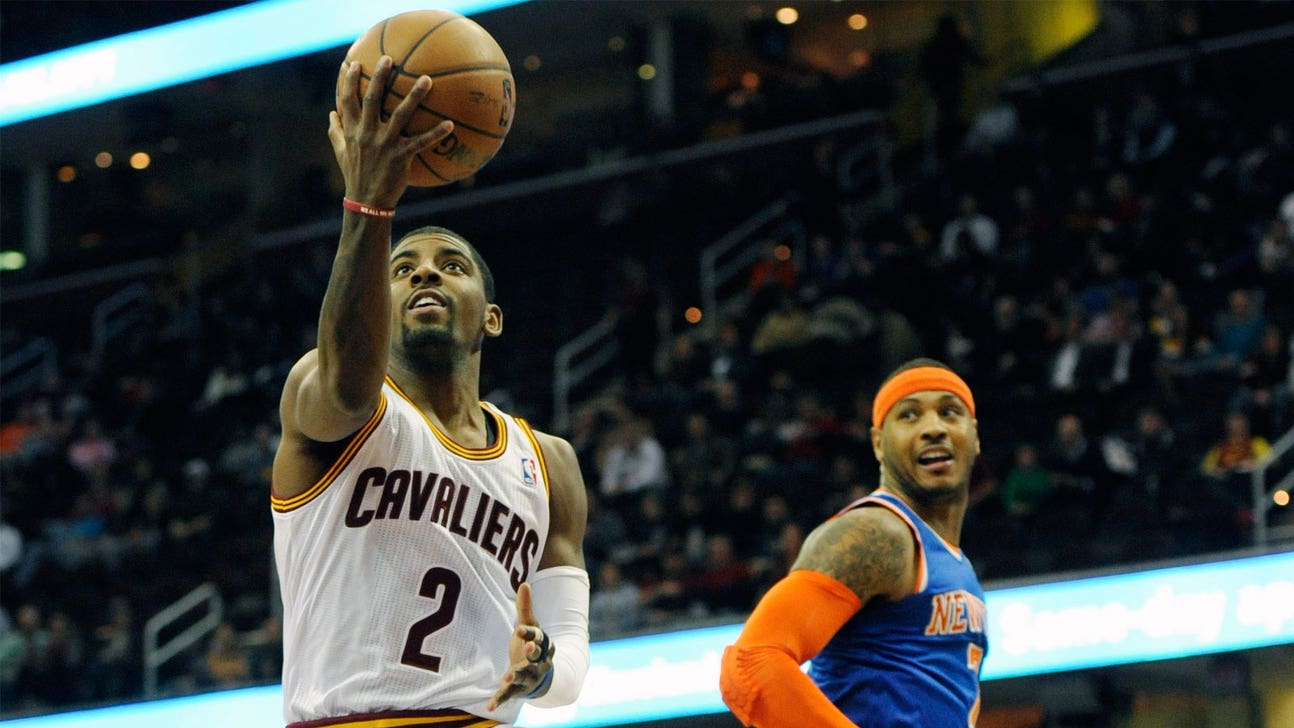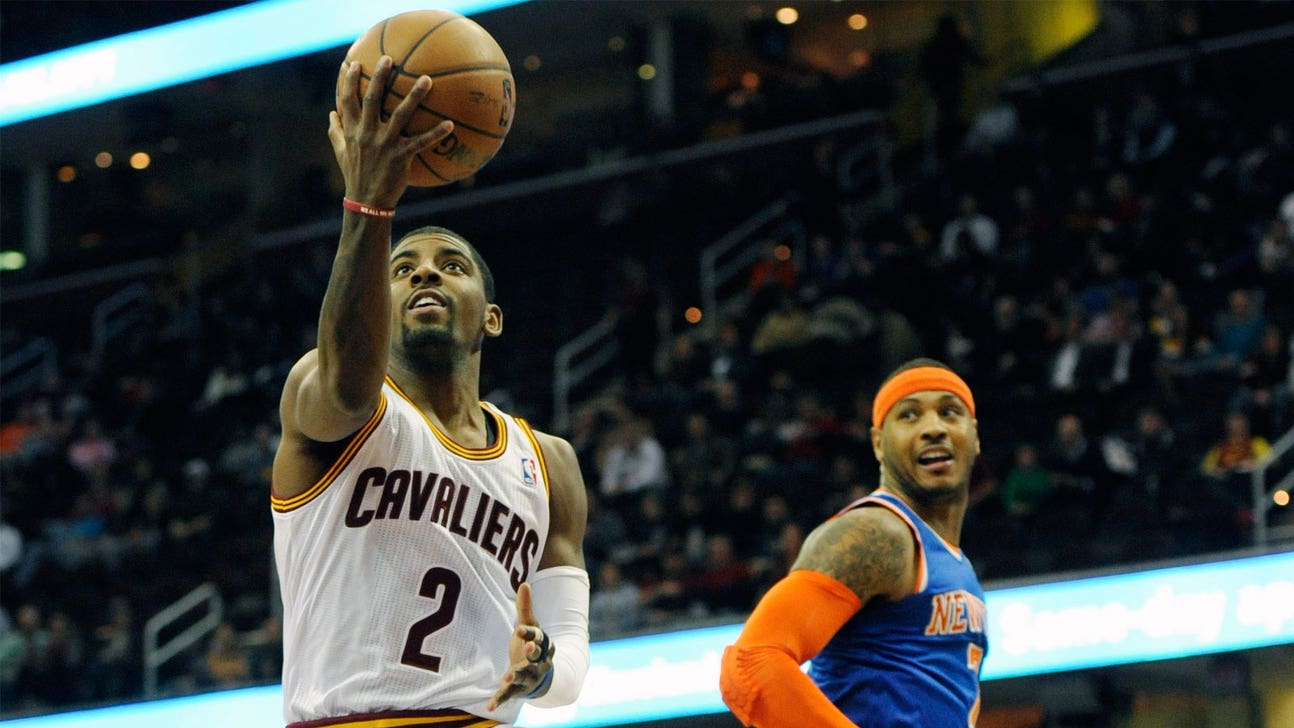 8 reasons why Kyrie Irving should be in the rumored 'Space Jam 2'
Published
Feb. 24, 2014 11:09 a.m. ET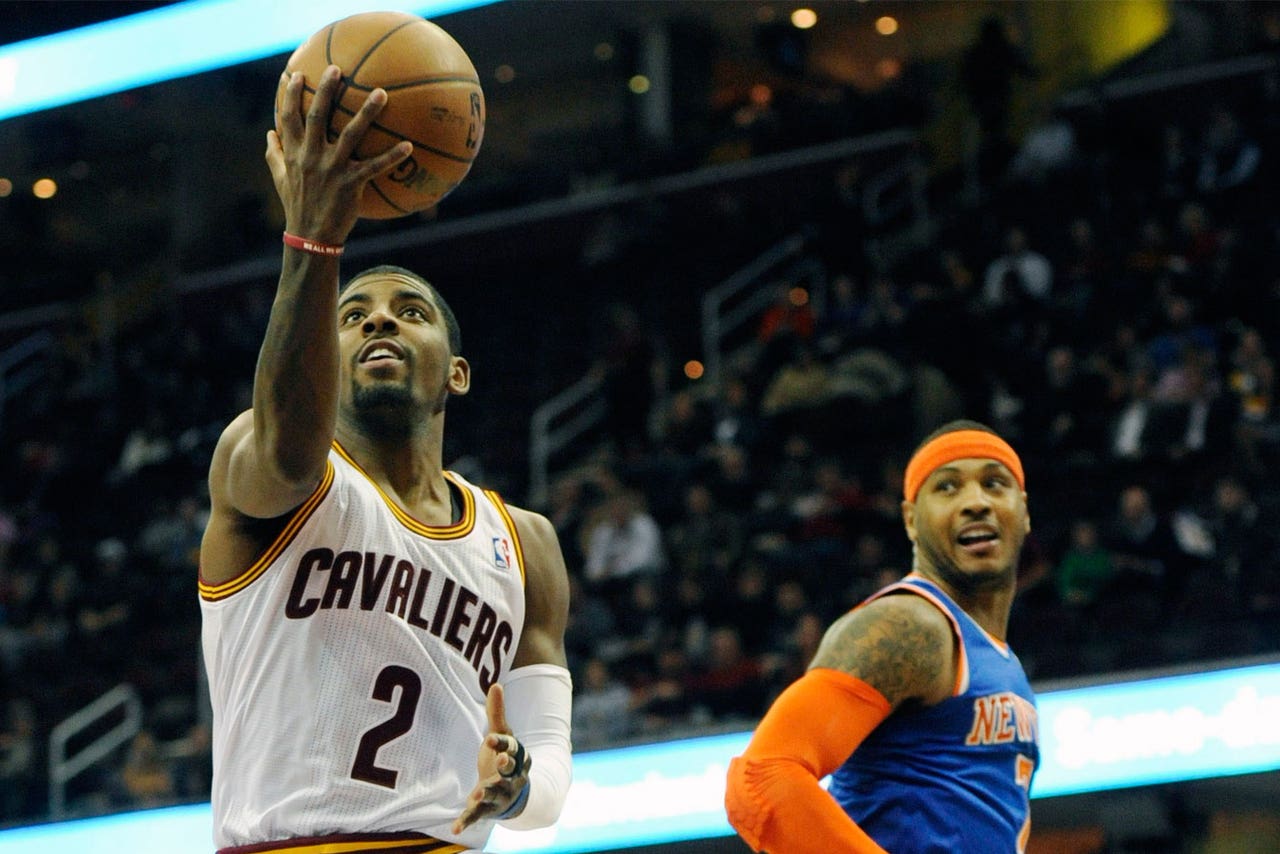 Rumors spread rampantly Friday night that a sequel to the 90s favorite "Space Jam" would be coming to the big screen with LeBron James as the star.
The first edition of course stars Michael Jordan but also a cast of other big-name NBA characters. People have already began suggesting which of today's players should be included.
He is already well-versed in 90s film classics
And knows how to do a Saturday morning right
He's an All-Star MVP...
Rookie of the Year...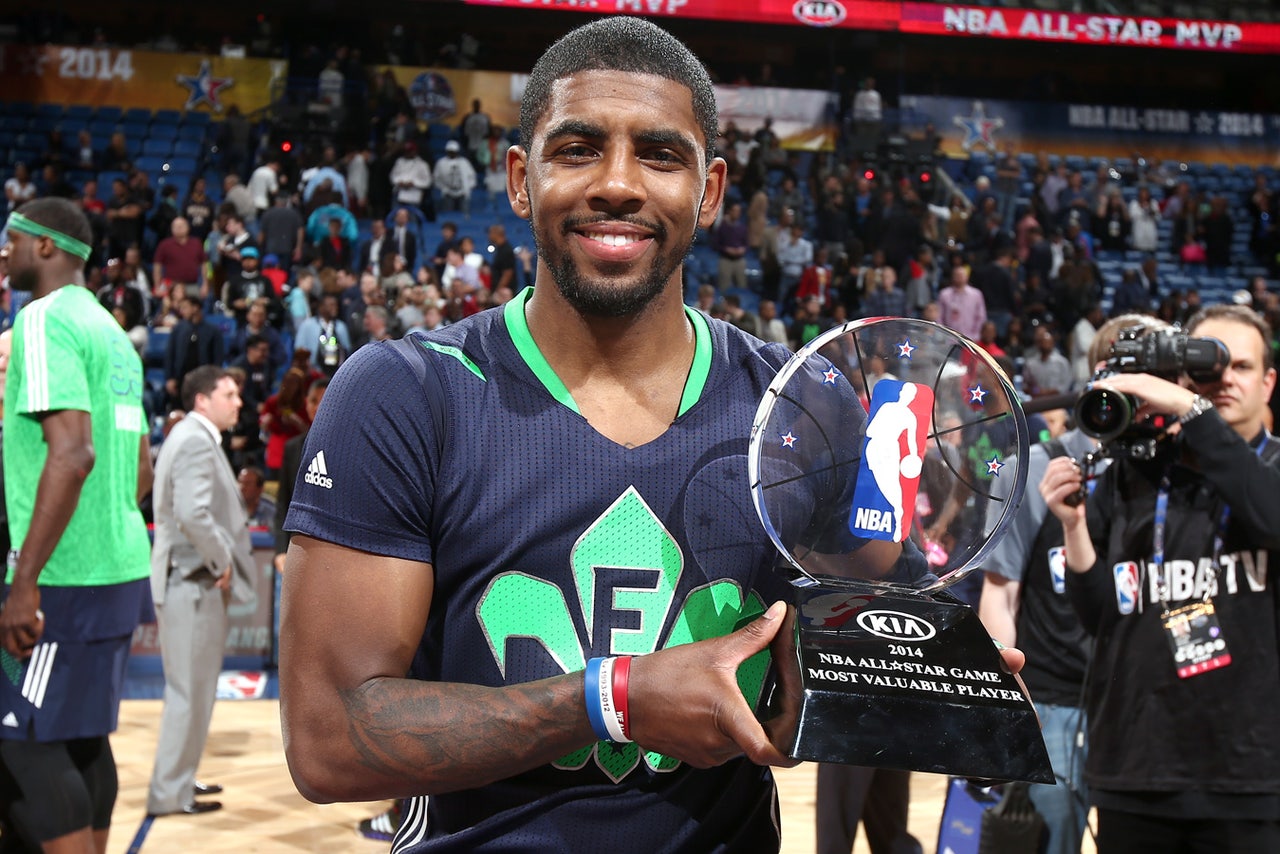 Kyrie Irving of the Eastern Conference All-Stars poses with the Kia MVP Trophy during the 2014 NBA All-Star Game as part of the 2014 All-Star Weekend at Smoothie King Center on February 15, 2014 in New Orleans, Louisiana.
Rising Stars MVP....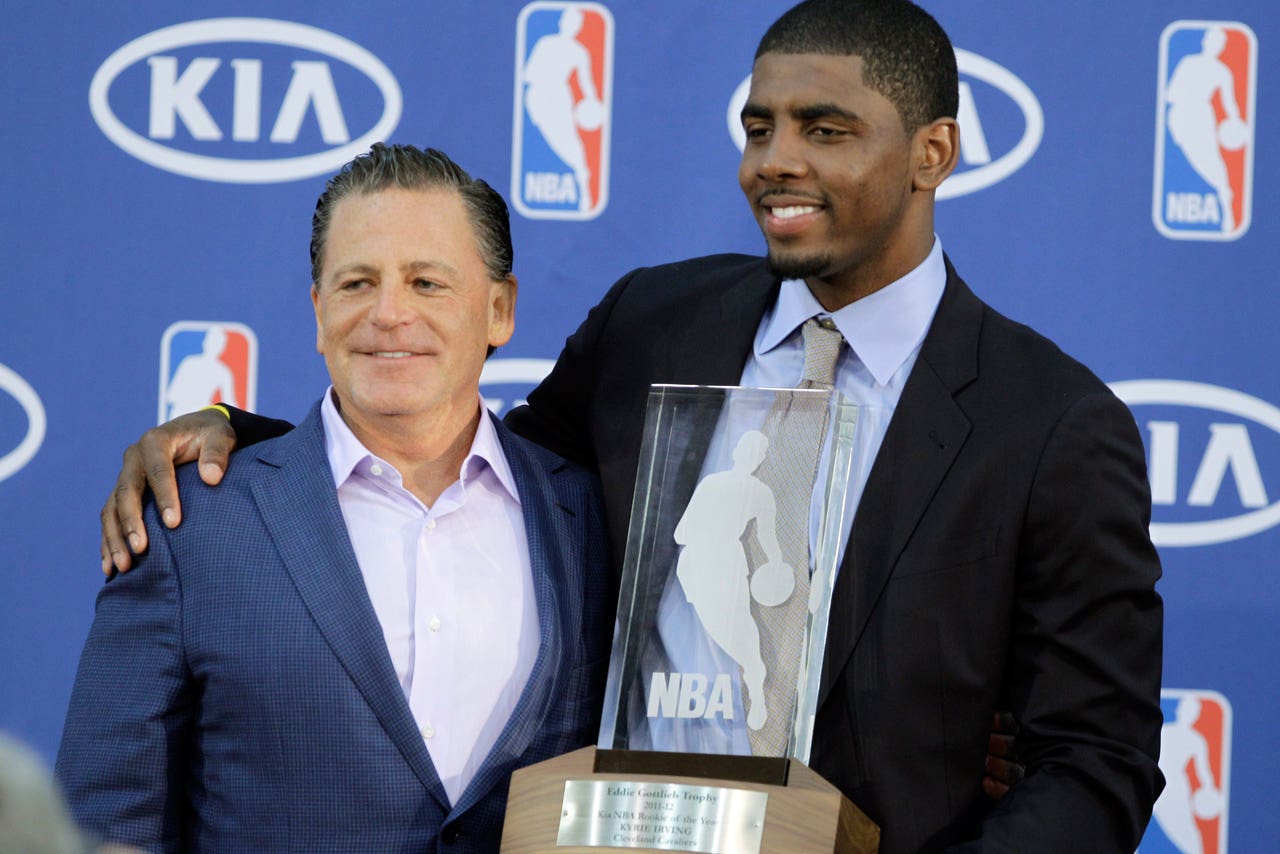 And three-point shootout champion.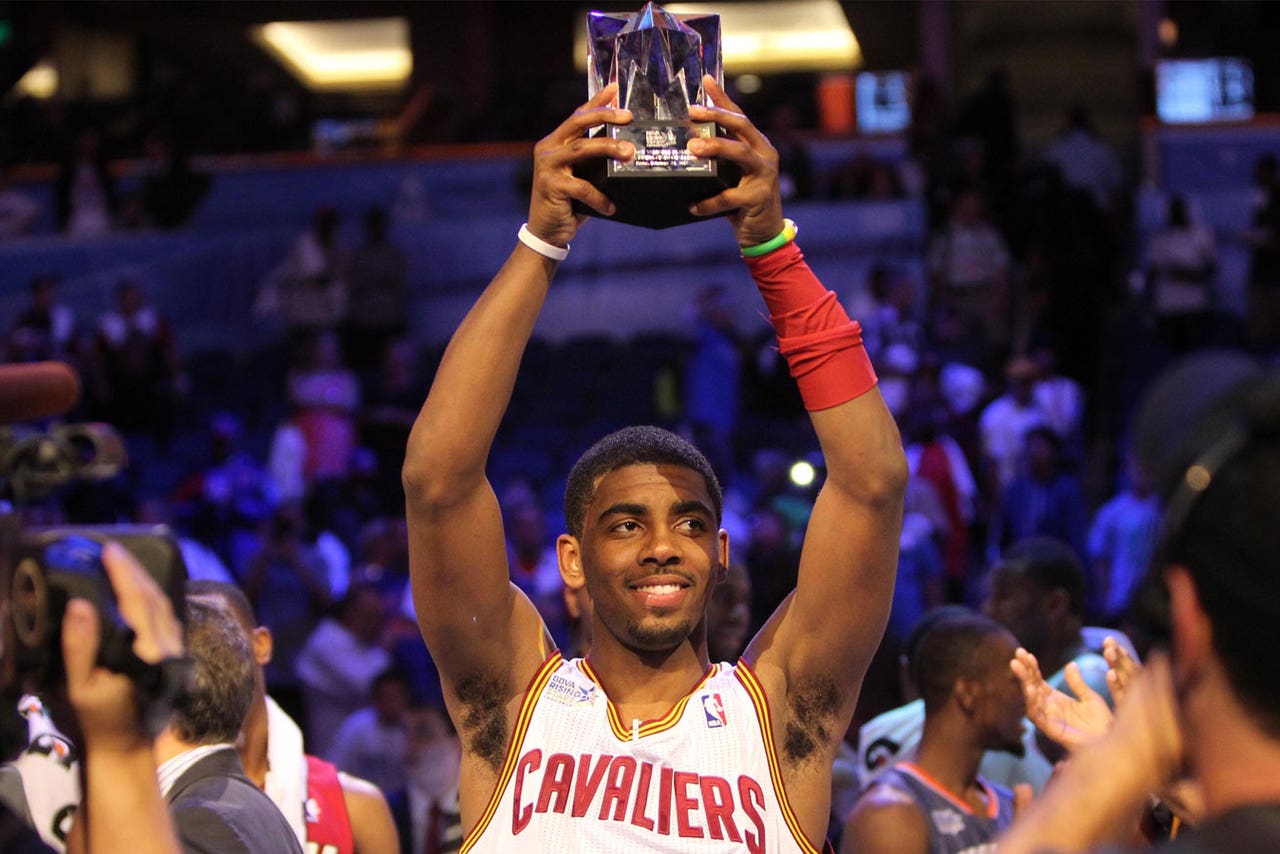 And if the MonStars don't want Kyrie's talent, Uncle Drew would leave them cowering in fear. Game. Over.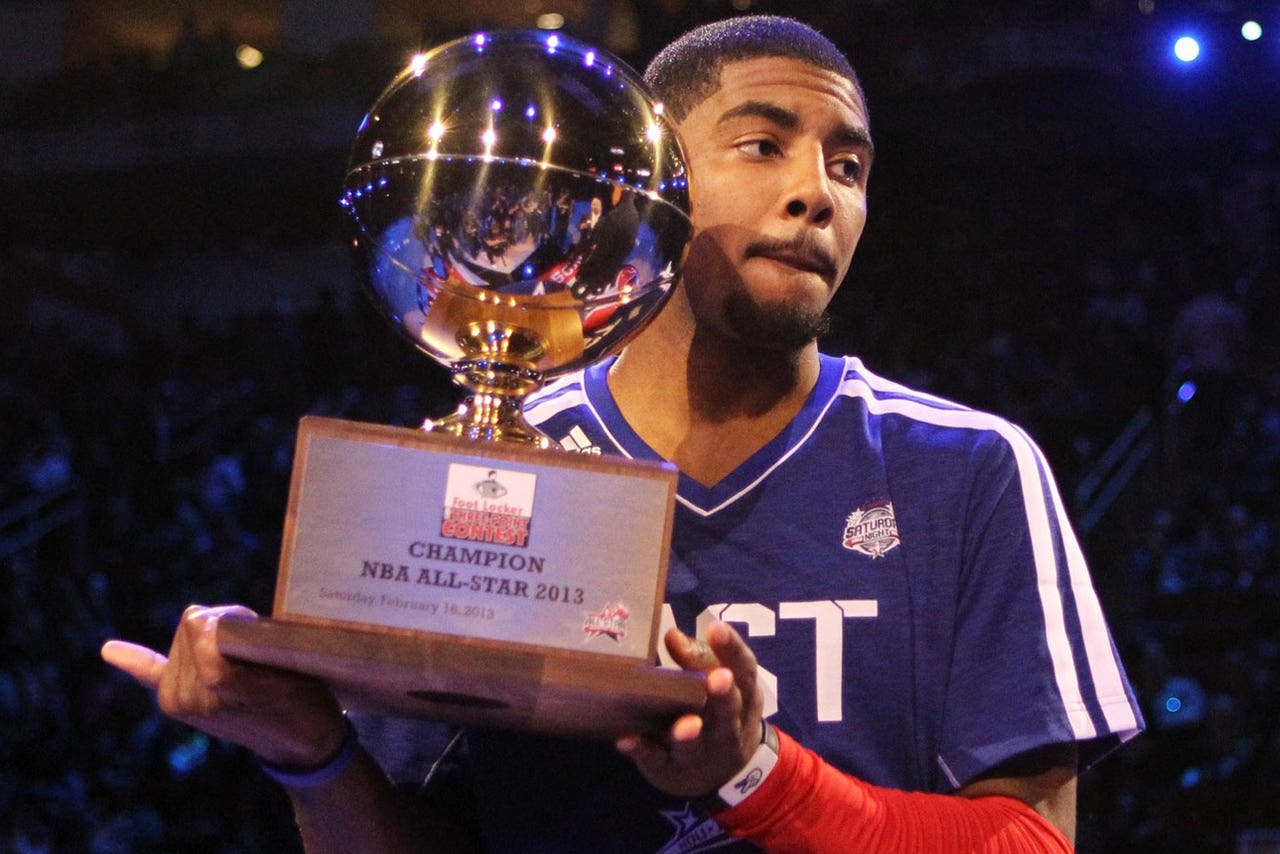 ---