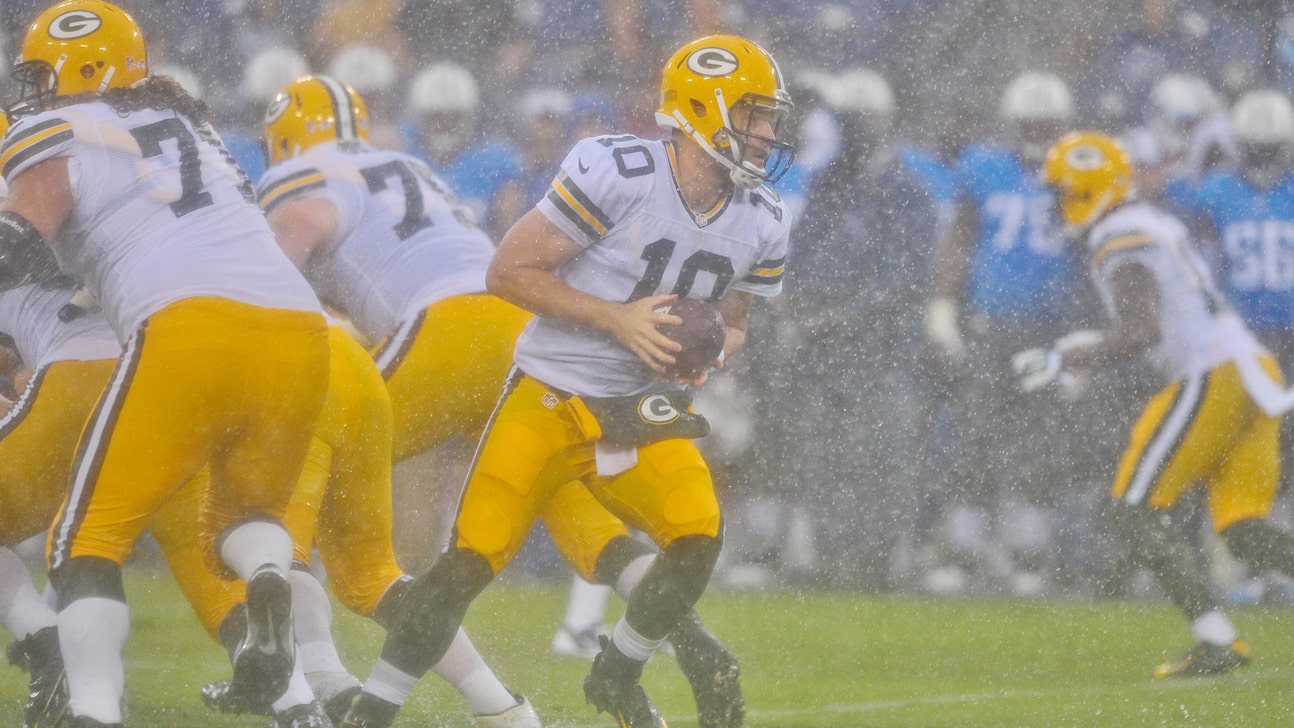 5 Things We Learned: Packers at Titans
Published
Aug. 10, 2014 12:48 a.m. ET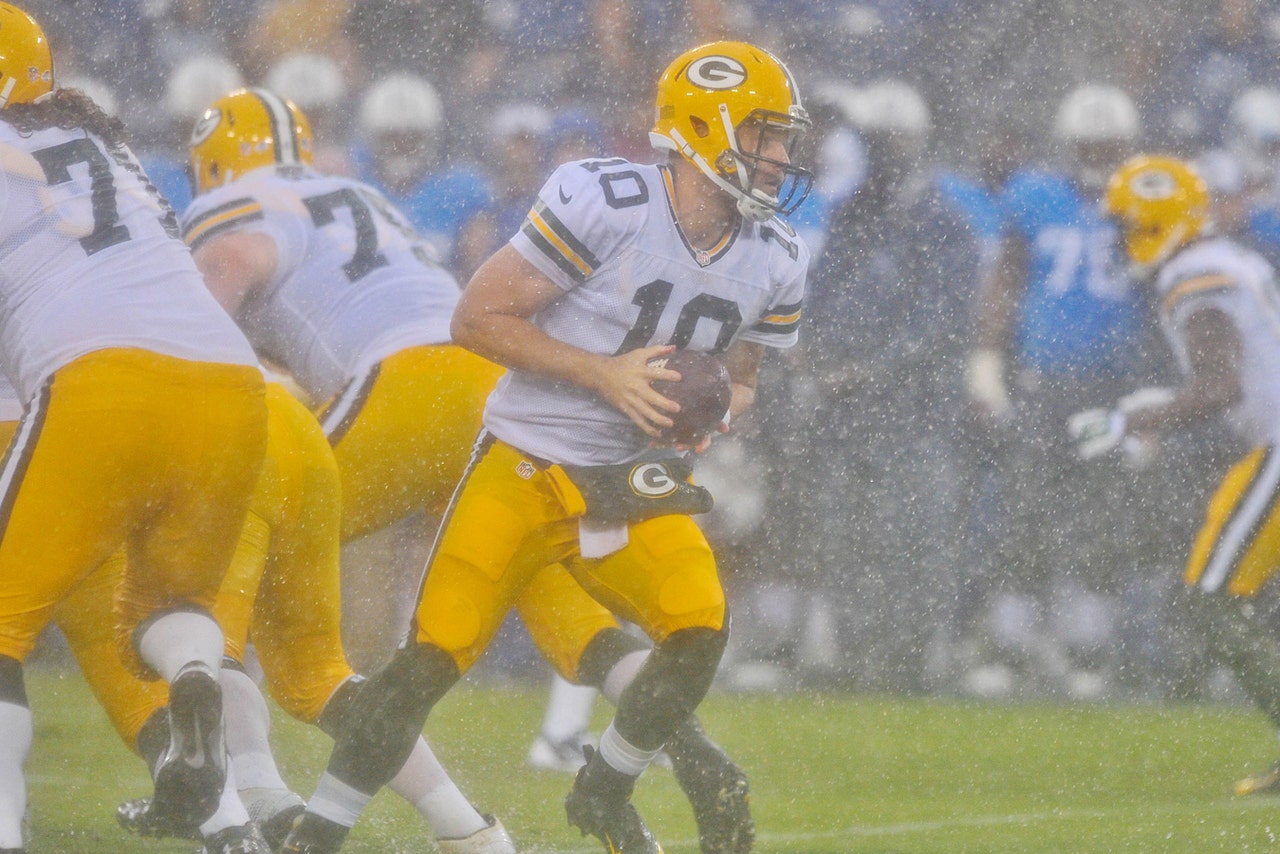 Five things we learned from the Green Bay Packers' 20-16 preseason loss to the Tennessee Titans . . .
1. The battle for No. 2 QB spot is on
The choice to hold Aaron Rodgers out of the game left the Packers' offense in the hands of Matt Flynn and Scott Tolzien for the first three quarters.
Flynn started and was in for five drives, competing for a while against Tennessee's starting defense. Flynn performed fine, completing 5-of-10 passes for 49 yards with a 64.2 passer rating. In his time on the field, Green Bay scored one touchdown, but Flynn only completed one pass during that series. The Packers' other four drives with Flynn resulted in 50 total yards and four punts.
Tolzien's first opportunity of the game was in a 2-minute situation before halftime, and he looked quite good, advancing the ball 38 yards before a sack in the closing seconds. To begin the second half, Flynn led Green Bay on a 7-play, 79-yard touchdown drive that was highlighted by two passes to Chris Harper for 55 combined yards. Even Tolzien's one mistake in that series showed some positive traits. A wet ball (given the heavy rain conditions throughout the game) slipped out of his hands, but Tolzien cleared a defender out of the way to recover it himself.
In total, Tolzien's three drives netted 149 yards for the offense. He completed 8 of his 12 throws for 124 yards, giving Tolzien a passer rating of 100.7.
It's very possible that the Packers keep Tolzien and Flynn on the active roster this season. But, while Flynn didn't do anything to lose the No. 2 quarterback job, Tolzien took Round 1 in an effort to win that spot.
2. James Starks offers first glance at potentially dangerous Packers running game
Eddie Lacy joined Rodgers (and Jordy Nelson) on the sideline as a healthy scratch from the starting lineup. But in the one and only drive that James Starks was on the field, he dominated the Titans' starting defense.
Starks picked up where he left off in 2013 and ran like he was in midseason form, rushing for 49 yards in six carries and scoring the opening touchdown.
Aside from the running back duo of Lacy and Starks (a trio with DuJuan Harris included), a big reason that the Packers could be so good on the ground is because of their offensive line. That was on full display in that series, which was the only one that the five starters all played in. Plus, tight ends Richard Rodgers and Andrew Quarless both had nice blocks for Starks.
As if it wasn't apparent after what Lacy accomplished last season, the days of Green Bay being a relatively one-dimensional offense are over.
3. Ha Ha Clinton-Dix has up-and-down debut as starting safety
The oblique strain suffered by Morgan Burnett in practice in the week leading up to this game was the only reason that Ha Ha Clinton-Dix got the first (preseason) start of his career. It came with mixed results for the Packers' first-round pick.
Clinton-Dix's first chance to make a play didn't go so well, getting flattened by 5-foot-8, 170-pound running back Dexter McCluster. He rebounded quickly, though, making a nice tackle on the very next play by taking down McCluster after just a one-yard gain.
As the game neared halftime, Clinton-Dix showed some good and some bad all in one play. Tight end Taylor Thompson beat Clinton-Dix to get open, but the rookie safety recovered and made a great play by knocking the ball out of his hands.
When Burnett returns from injury, Clinton-Dix will likely slide back into a reserve role as the first safety in off the bench. But Green Bay should be encouraged that the two mistakes by Clinton-Dix were immediately corrected.
4. Davante Adams' chance at punt return doesn't go so well
Throughout training camp, second-round pick wide receiver Davante Adams has rarely been a part of the punt return unit. Most often it's been Micah Hyde, Randall Cobb, Myles White and Tramon Williams. Yet, on the Packers' first two opportunities to return a punt, there was Adams.
Unfortunately for Adams, this may have been his last chance at becoming Green Bay's punt returner this season. He muffed the first one but was able to scoop the ball up and run for eight yards. However, Adams dropped the next one, too, this time with Tennessee recovering at the 13-yard line and scoring on the first play of the ensuing drive.
That was it on the day for Adams in that role, as Hyde took over from there.
While the aforementioned weather conditions made it very challenging for any returner (as Hyde can attest after muffing -- but quickly recovering -- one of his own), it's not always sunny and dry for a game. The Packers won't want to give up on Adams catching punts forever, but with the regular season less than four weeks away, it'd be surprising if he was given many more chances for a while after his performance in Tennessee.
5. JC Tretter passes difficult test in debut at center
The situation couldn't have been any more challenging for JC Tretter, who started the game at center, a first for him in his football career. As the player who begins every offensive play by snapping the ball, Tretter had many chances to let the wet conditions affect his approach, but it didn't.
Tretter has worked with Flynn in practice, but the converted offensive tackle/guard has spent more time with Rodgers. That didn't matter, though, as Tretter worked well with Flynn.
The other four starting offensive linemen exited after the successful first drive, but Tretter stayed in for two more series. As the rain continued to pour, Tretter stayed steady.
When rookie center Corey Linsley entered the game, his very first snap to Flynn was a botched exchange. This has been Tretter's job to lose since Day 1 of training camp, and this was a great first test for him that went off without a glitch.
Follow Paul Imig on Twitter
---