5 things we learned from UC Davis vs. CSUN
Published
Feb. 8, 2015 1:47 a.m. ET

No Hawkins, no problem
UC Davis has proved to be an upper echelon team in the Big West with Corey Hawkins. They had to play without him the last two games, including Saturday night at CSUN but have not missed a beat. Hawkins missed his second consecutive game with what's being called a lower leg injury. 
Ritchart to the rescue 
In the absence of Hawkins, it was Josh Ritchart who carried the load. The fifth year senior had a game high 21 points and was 4-of-7 from beyond the arc. Ritchart is the only other Aggie who averages double figures not named Corey Hawkins. 
Sole possession 
With the win UC Davis moved into sole possession of first place atop the Big West Conference. Earlier in the day UC Irvine bounced back from its loss to the Aggies earlier in the week with a win at Long Beach State. What was a three-way tie for first entering the week is now UC Davis alone in first with Long Beach State and UC Irvine tied for second. The Aggies won by 19 at Irvine and 13 at CSUN this week. In addition to being without Hawkins for both games, starting forward J.T. Adenrele was held scoreless and played just seven foul plagued minutes against the Matadors.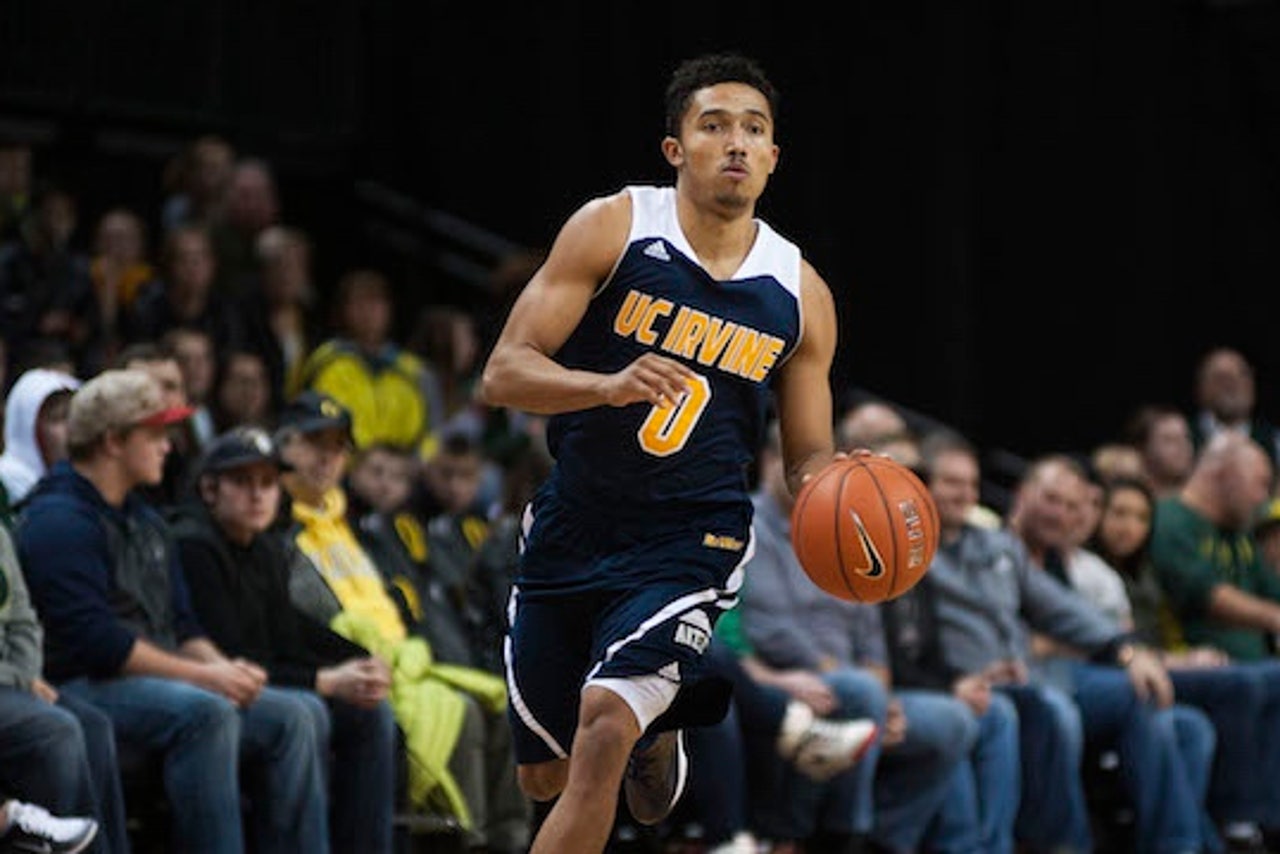 UC Irvine's Martin makes game-winning shot in Black and Blue rivalry win
Shooting travels
UC Davis shot 48.8 percent from the field for the game and 50 percent from beyond the arc. The best shooting team in the country showed why inside The Matadome on Saturday night. The Aggies were 11-of-22 from beyond the arc. The 11 three pointers made were one off the team's season high. Entering Saturday night, the Aggies were third in the country in field goal percentage and first in three-point field goal percentage. 
Elliot provides a spark
The names Stephan Hicks, Stephen Maxwell, and Tre Hale-Edmerson are well known by those who follow the Matadors. Hicks, the program's all-time leading scorer, led CSUN with a quiet 13 while Maxwell was held to just five points. The most productive player on the floor for the Matadors was Devonte Elliot. The 6'10" transfer from Nevada showed a smooth touch from outside. Just a 20 percent three-point shooter on the season, Elliot even knocked one down from beyond the arc. He knocked down multiple jump shots from inside the arc and nearly had a double-double with 12 points and nine rebounds. 
---