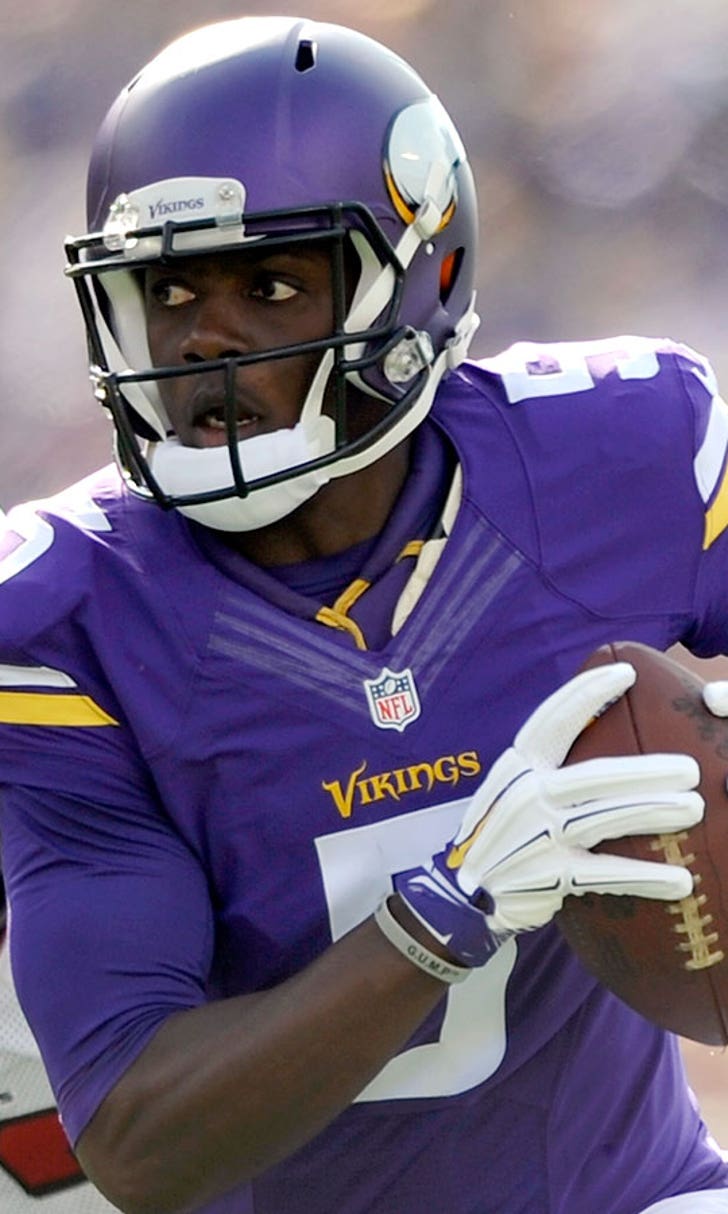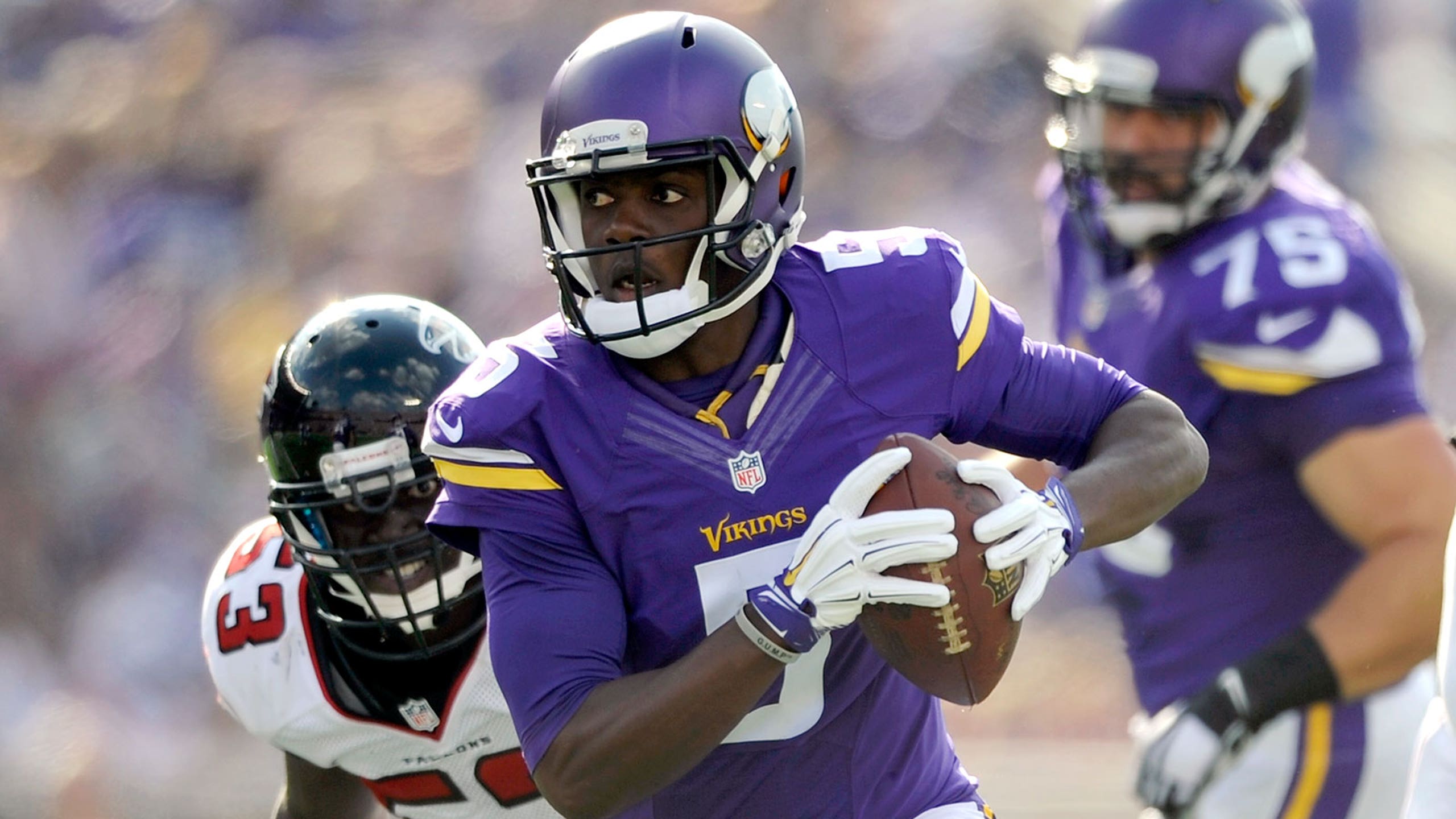 5 Things to Watch: Vikings at Buccaneers
BY foxsports • October 25, 2014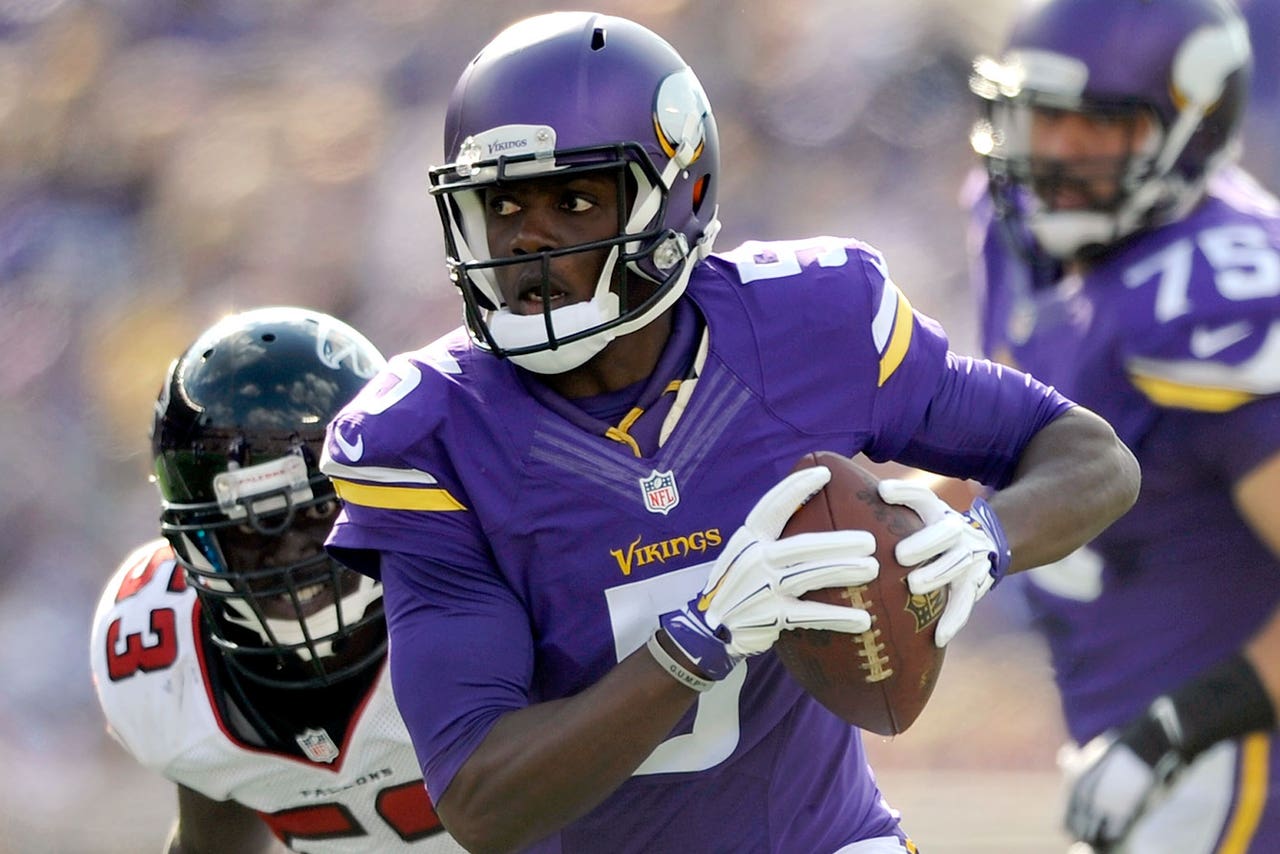 With former coach Leslie Frazier on the sideline, the Minnesota Vikings will try to prove they are a different team this year under Mike Zimmer.
Minnesota travels to Tampa Bay and will face its former head coach off a three-game losing streak. Losing streaks were all too familiar for much of Frazier's tenure in Minnesota. The Vikings (2-5) will try to change course this week against the Buccaneers (1-5).
Here are five things to keep an eye on during Sunday's game:
1. Frazier's defense
With Frazier's departure, the Cover 2 defense went with him. Zimmer's defense is more varied, while Frazier is having the same trouble on defense in Tampa Bay. For Minnesota's 29th-ranked offense, maybe seeing Frazier is the remedy. The Buccaneers have allowed the most points (34.0) and yards (422.8) per game in the NFL this season.
Quarterback Teddy Bridgewater will be facing Tampa's league-worst pass defense, which is giving up 294.5 passing yards per game. With five interceptions in the past two games, Bridgewater is facing a defense with just four interceptions this season.
The Cover 2 will provide pockets for Bridgewater to exploit if he can get time and if receivers can find the spots. Bridgewater has been sacked 13 times in the past two games. But for all the big-name talent on defense, the Buccaneers are 25th in the NFL in sacks per pass play and have nine total sacks.
2. Money spent
Frazier and Lovie Smith brought the Cover-2 defense back to Tampa Bay, and made plenty of moves to add talent. With Zimmer coming aboard in Minnesota, the focus in free agency was on defense, as well. The two teams likely were chasing many of the same players.
Rumors existed about defensive end Michael Johnson joining Zimmer with the Vikings after the two spent the past four years together in Cincinnati. Minnesota ended up re-signing Everson Griffen and Johnson went to Tampa Bay. Griffen is tied for second in the league in sacks while Johnson is still adjusting to his new team and new scheme. Johnson has 13 tackles and two sacks.
Then there was Alterraun Verner, considered one of the top cornerbacks available in free agency. There was another connection. Verner had been coached by new Vikings' defensive backs coach Jerry Gray in Tennessee. Verner has 25 tackles this season with one interception and three pass deflections. Minnesota signed Captain Munnerlyn, who has been a bit inconsistent, but has 27 tackles while waiting for his first interception with the Vikings.
The Buccaneers added Johnson, Verner and defensive tackle Clinton McDonald to join existing standouts in defensive tackle Gerald McCoy, linebacker Lavonte David and safety Mark Barron. Tampa Bay hasn't gotten much bang for its bucks, however.
3. Size matters
These are the matchups for which Minnesota needed Xavier Rhodes. The second-year cornerback is 6-foot-1 and can match up with taller receivers. Rhodes enjoys playing physically, too. Rhodes is still learning when he needs to let go of receivers, but he has stood up well in coverage this season. On the other side, the Vikings have the 5-9 Munnerlyn and 5-10 Josh Robinson.
Tampa Bay will leave the huddle with plenty of size. Vincent Jackson is 6-5 and is joined by rookie receiver Mike Evans (6-5) and rookie tight end Austin Sefarian-Jenkins (6-5). Third receiver Louis Murphy is even 6-2. There will be no breaks for Minnesota's rather short secondary. Robinson is questionable this week with an ankle injury. There's no size in reserve. Jabari Price is 5-11 and Marcus Sherels is 5-10.
4. More changes
Center John Sullivan is expected to return after suffering a concussion last week. Right guard Vladimir Ducasse is likely to return as well, but he might not be getting his spot back. Joe Berger, who filled in for Sullivan last week, was seeing some time at right guard during practice this week. Zimmer wouldn't say who would start, but signs seemed to point to Berger.
The Vikings are trying to fix a line that has been in disarray. Normal right guard Brandon Fusco has been lost for the season due to injury and Minnesota has allowed 27 sacks this season, the second-highest total in the NFL.
Berger brings some familiarity to the line. While he's been mainly a backup, Berger has been with the Vikings for four seasons and is very familiar with the coaching, players and line calls. He's started nine games with Minnesota over the years and has played next to center John Sullivan, left guard Charlie Johnson and right tackle Phil Loadholt.
5. Bringing the pass rush
It took a few weeks, but the Vikings seem to be getting comfortable in Zimmer's scheme, especially the cohesiveness of rushing the quarterback as a unit. Griffen was the beneficiary with three sacks last week, but Minnesota has 10 sacks the past two weeks. Backup defensive tackle Tom Johnson has four sacks while staying in the middle when quarterbacks are pressured to move up in the pocket.
Tampa Bay quarterback Mike Glennon isn't the most mobile of quarterbacks. The Buccaneers have been sacked 14 times this season in six games. Brian Robison is probably hoping this is his week. Robison is second among all defensive linemen with 19 quarterback hurries this season, according to Pro Football Focus, but has just a half-sack to show for it.
Follow Brian Hall on Twitter
---