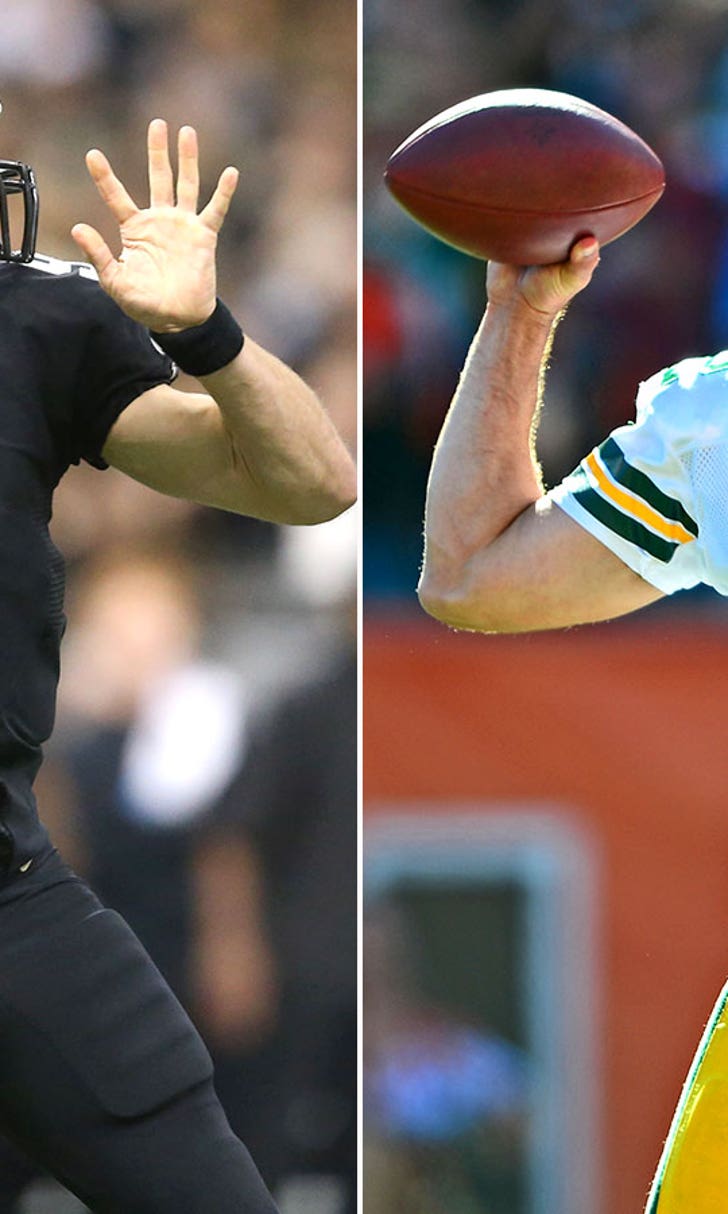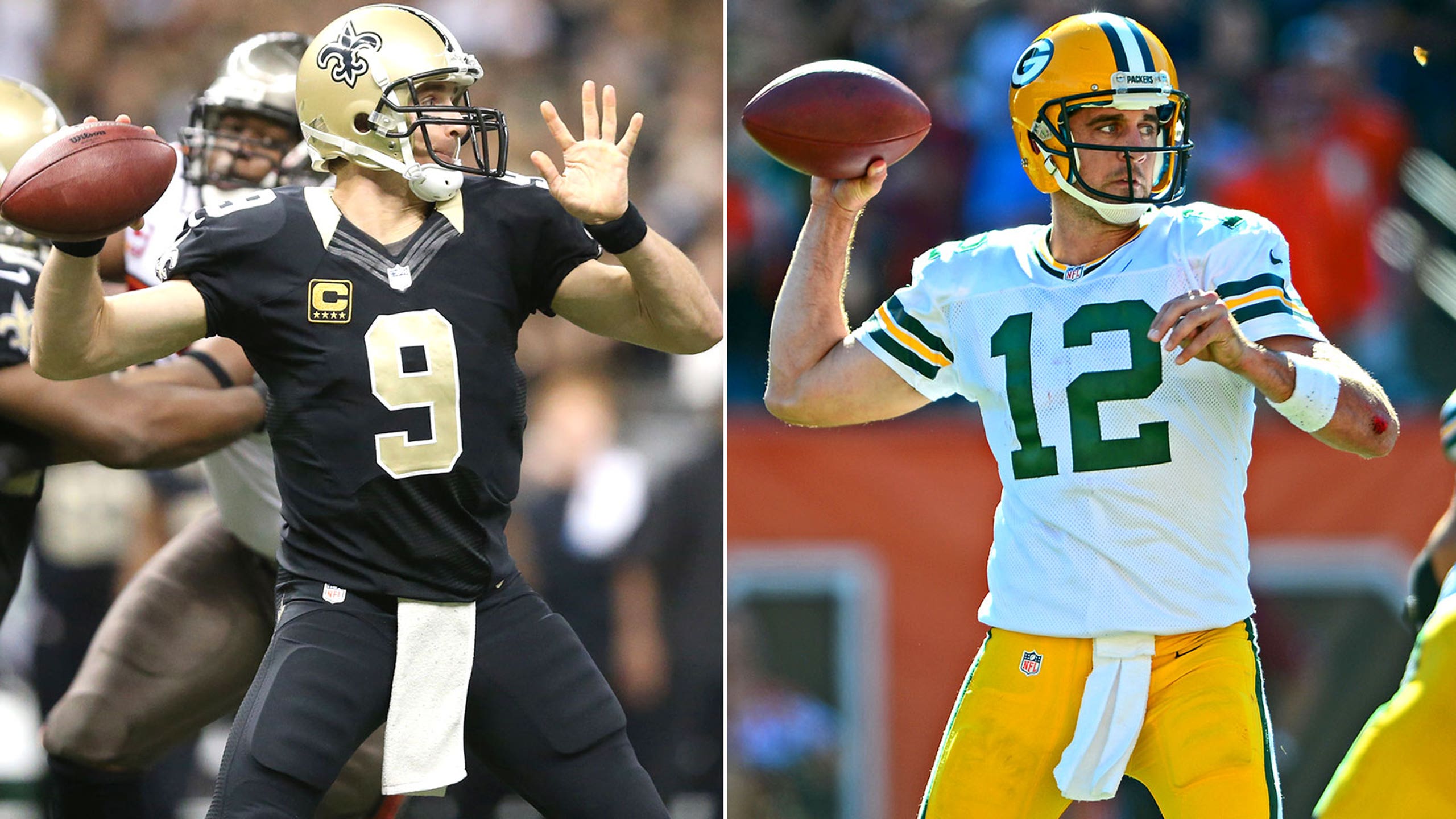 5 Things to Watch: Packers at Saints
BY foxsports • October 25, 2014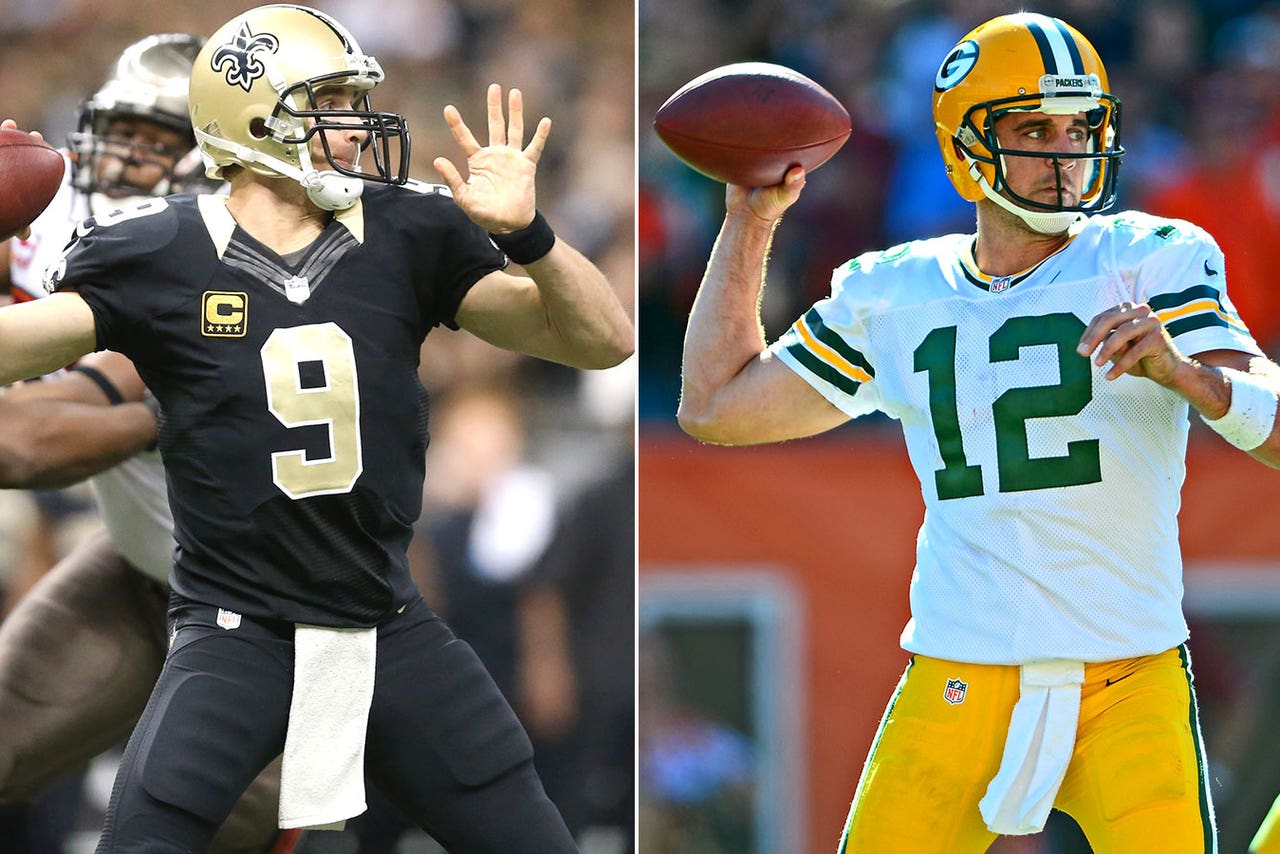 Five things to watch for in the Week 8 Sunday night matchup when the Green Bay Packers (5-2) face the New Orleans Saints (2-4) at the Mercedes-Benz Superdome:
1. Aaron Rodgers vs. Drew Brees
Aaron Rodgers downplayed that this game is simply a matchup between two of the NFL's best quarterbacks. Rodgers emphasized it's just the Packers against the Saints. He's right, of course, but the reality is that when Rodgers and Drew Brees are on the same field, they're the headliners.
Rodgers is having a Most Valuable Player type of season. He's thrown 18 consecutive touchdown passes without an interception and has the second-best passer rating in the NFL at 117.3. Mike McCarthy said that Rodgers is "much better" now than in his MVP season of 2011. Rodgers has been especially impressive since his "R-E-L-A-X" comment, leading the Packers to four consecutive wins while throwing 13 touchdowns and no interceptions.
Brees has not had nearly the same start to this season as Rodgers has. Brees has 11 touchdowns and seven interceptions for a 91.7 passer rating that has him ranked 17th in the league.
Brees wouldn't describe this game as a "must-win" for his team, but if it's not, it's pretty close to that. New Orleans gave up a 13-point lead with less than four minutes remaining last weekend to Detroit, and it was an ill-timed Brees interception that aided the Lions' improbable comeback. Brees has the ability to deliver a big-time performance with his team's season beginning to teeter on the brink of disaster.
With Rodgers and Brees dueling, this could be a high-scoring shootout.
2. A very weak Saints defense
The Packers have faced some great defenses this season, including Detroit, Miami, Seattle and the New York Jets. All four of those teams rank top-10 in the NFL in yards allowed. New Orleans will definitely not be joining that list. This is a defense near the bottom of the league, comparing similarly to the Carolina Panthers defense that Green Bay destroyed in Week 7.
The Saints only have four takeaways and six sacks, categories in which they rank second-to-last in the NFL. ProFootballFocus has New Orleans rated as the third-worst overall defense in the league.
After seemingly overachieving last season, the Saints are back to their abysmal 2012 ways on defense. Rodgers should be able to easily exploit starting cornerbacks Corey White and Keenan Lewis, both of whom aren't getting much help from second-year safety Kenny Vaccaro in pass coverage.
3. Packers' biggest defensive challenge so far this season
The message among Green Bay's defensive players all week has been to forget New Orleans' record and focus on what they've seen on film. And, according to every Packers player asked about the topic in the locker room, they've not faced an offense all season that's as good as what the Saints are.
If Green Bay sacks Brees twice, it would be a wild success. Brees has only been sacked five times all season, meaning less than once per game on average. He gets the ball out quickly, thus not allowing pressure to get near him. Though Brees' interceptions are higher than they should be for an elite quarterback, he's led New Orleans to the second-ranked passing offense in the NFL. The Packers, however, will try to counter that with the league's fifth-ranked passing defense, not to mention being second in interceptions.
Green Bay will catch a break by not having to face the Saints' top running back Khiry Robinson, who's been ruled out with a forearm injury. New Orleans also won't have rotational running back Pierre Thomas, leaving Brees with only Mark Ingram to help in the backfield. That puts a damper on the Saints' 13th-ranked rushing offense. But even without Robinson and Thomas, Ingram could pose a problem against what is the weakest area of the Packers' defense: stopping the run, where they rank second-to-last in the league.
4. The Jimmy Graham factor
Brees has a variety of targets to throw to. He's spread the ball around very equally between Jimmy Graham, Marques Colston and rookie Brandin Cooks. However, there's no disputing that it's Graham who provides the greatest threat to unraveling the Packers defense.
Graham leads the Saints in targets, catches, receiving yards and touchdowns. But Graham is battling a shoulder injury and was held to two targets and no catches last weekend in Detroit. He's been a limited practice participant this week, so while he'll likely play against Green Bay, it's a matter of how effective he can be.
"He uses his size and his leverage," defensive coordinator Dom Capers said. "He's a basketball player, and that's the way he plays football. He's got enough vertical speed that he can stretch you, and he's such a big target.
"He's what you look for in a tight end. That size, athletic ability, can run routes and catch the ball."
The Packers have struggled against good receiving tight ends this season. Greg Olsen had eight catches for 105 yards in Week 7 and Martellus Bennett had nine catches for 134 yards in Week 4.
5. More of the NASCAR package
Right now, it's used in obvious passing situations on third down. But Clay Matthews is optimistic that the NASCAR package -- which features him, Julius Peppers, Nick Perry and Mike Neal all on the field together -- can stop the run, too.
Given the success that the group had in its five snaps against Carolina (a Perry sack, a Perry hurry and two Matthews hurries), it's logical to think Capers will at least use it more on third-and-long. Matthews, Peppers, Neal and Perry are viewed as the four most athletic pass-rushers on the roster, and the added bonus that each has the versatility to rush from inside or outside gives Capers options.
Especially with defensive lineman Datone Jones remaining out with an ankle injury and the Packers forced to give significant snaps to undrafted rookies Mike Pennel and Luther Robinson, the timing is right to see just how much the NASCAR package can do for Green Bay's defense.
Follow Paul Imig on Twitter
---