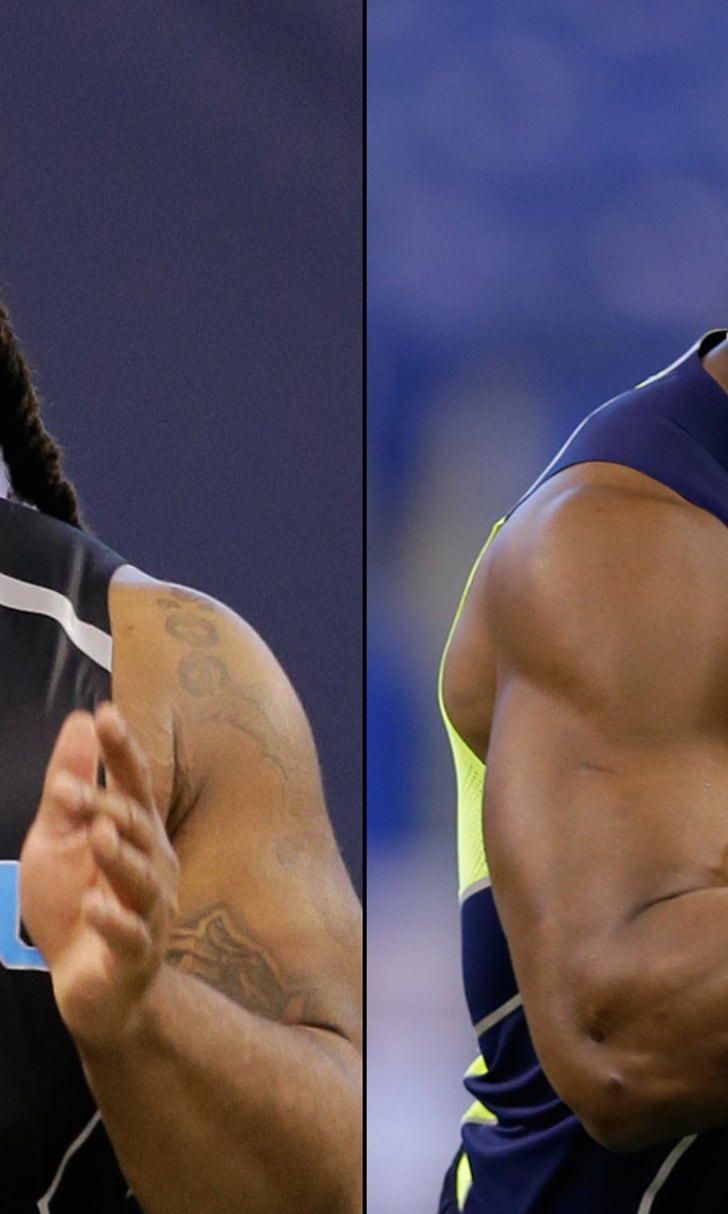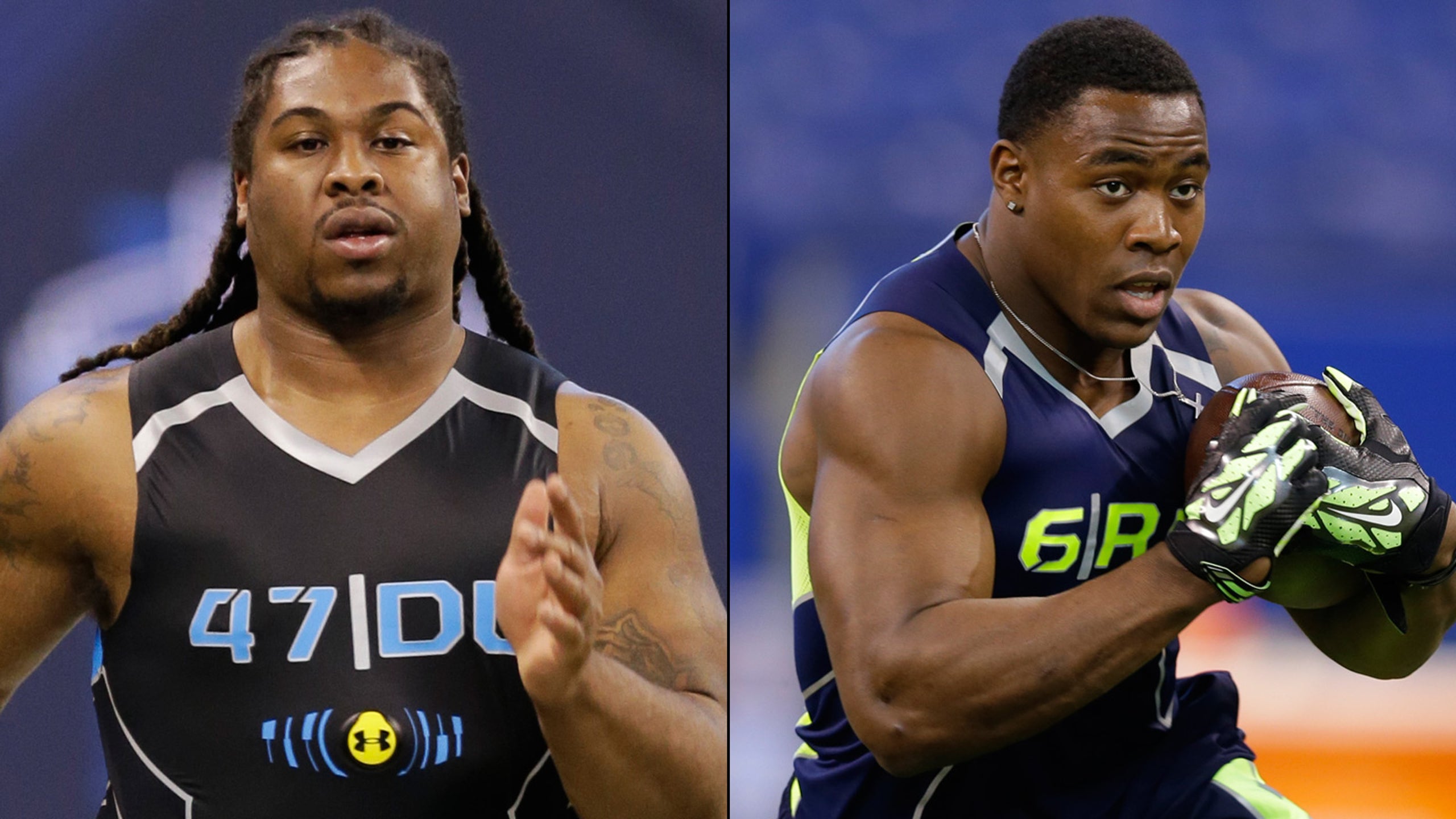 40-yard dash not friendly to ASU's Sutton, Arizona's Carey
BY foxsports • February 24, 2014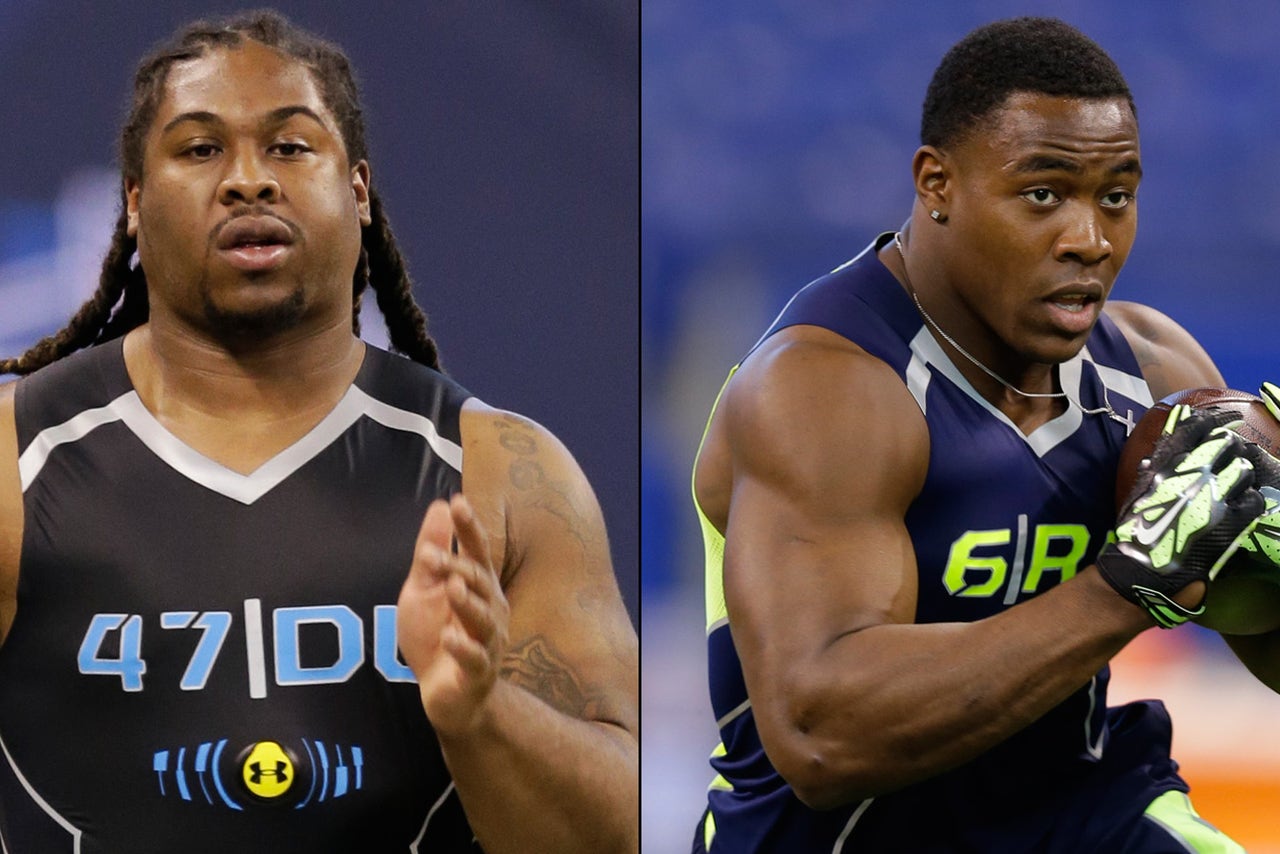 While all eyes at the NFL Combine on Monday were on Jadeveon Clowney and his absurd 4.53-second 40-yard dash at 266 pounds, things haven't been going as well for the big-name players representing the state of Arizona.
Earlier in the day, ASU defensive tackle Will Sutton posted a disappointing official time of 5.36 seconds, the third-slowest among all defensive linemen. The only two players to run slower were nose tackles Louis Nix of Notre Dame (5.42) and Ryan Carrethers of Arkansas State (5.47), who outweighed the 303-pound Sutton by 28 and 34 pounds, respectively.
Sutton admitted in the days leading up to the event that playing at close to 320 pounds slowed him down a bit in 2013, but for a (relatively) trimmed-down player whose biggest strength is a penetrating burst that allows him to be a disruptive force in the backfield, there was certainly a hope/expectation that his combine 40 time would end up somewhere other than the realm of block-eating pluggers.
And while the 40 is admittedly overrated as a measurable for interior linemen, things didn't go much better for Sutton in the broad jump, another event intended to measure explosiveness in which Sutton finished with the fifth-worst number at 8 feet, 3 inches. Again, the only players with lesser numbers were nose tackles, all of whom outweighed Sutton by more than 20 pounds.
Sutton did slightly better in the vertical jump and bench press, with middle-of-the-pack numbers of 28.5 inches and 24 repetitions, respectively, but his draft stock took a hit Monday based on his overall performance.
The same can probably be said for Arizona running back Ka'Deem Carey, who did his testing Sunday and posted an official 40 time of 4.7 seconds (after early reports of unofficial 4.60 and 4.65 times).
While perhaps not as disastrous as Sutton's 5.38, Carey's time will do nothing to ease concerns over his open-field speed, perhaps the one big question mark -- other than some off-the-field issues -- surrounding a player some had rated as the top running back in the draft going into the combine.
Carey's time was the ninth-slowest among the 33 running backs who ran the 40. Among the other top backs, Auburn's Tre Mason ran a 4.49, Washington's Bishop Sankey ran a 4.50 and Ohio State's Carlos Hyde ran a 4.66 -- at 230 pounds, 23 pounds more than Carey's 207.
The good news for Carey was that he salvaged his performance somewhat with strong numbers in the three-cone drill (7.08 seconds) and the bench press (19 reps), finishing 14th among running backs in both events.
As for his draft stock, it'll depend just how much emphasis teams put on Carey's 40 time as compared to his film, according to combine attendee and CBS Sports draft analyst Rob Rang, who wrote the following on Sunday:
"The 5-9, 207-pound back's staggeringly slow time will certainly drop his draft stock, though he plays much faster than this workout indicates. He's an instinctive, determined runner with good quickness whose soft hands and grit as a pass blocker make him a weapon on all three downs."
---