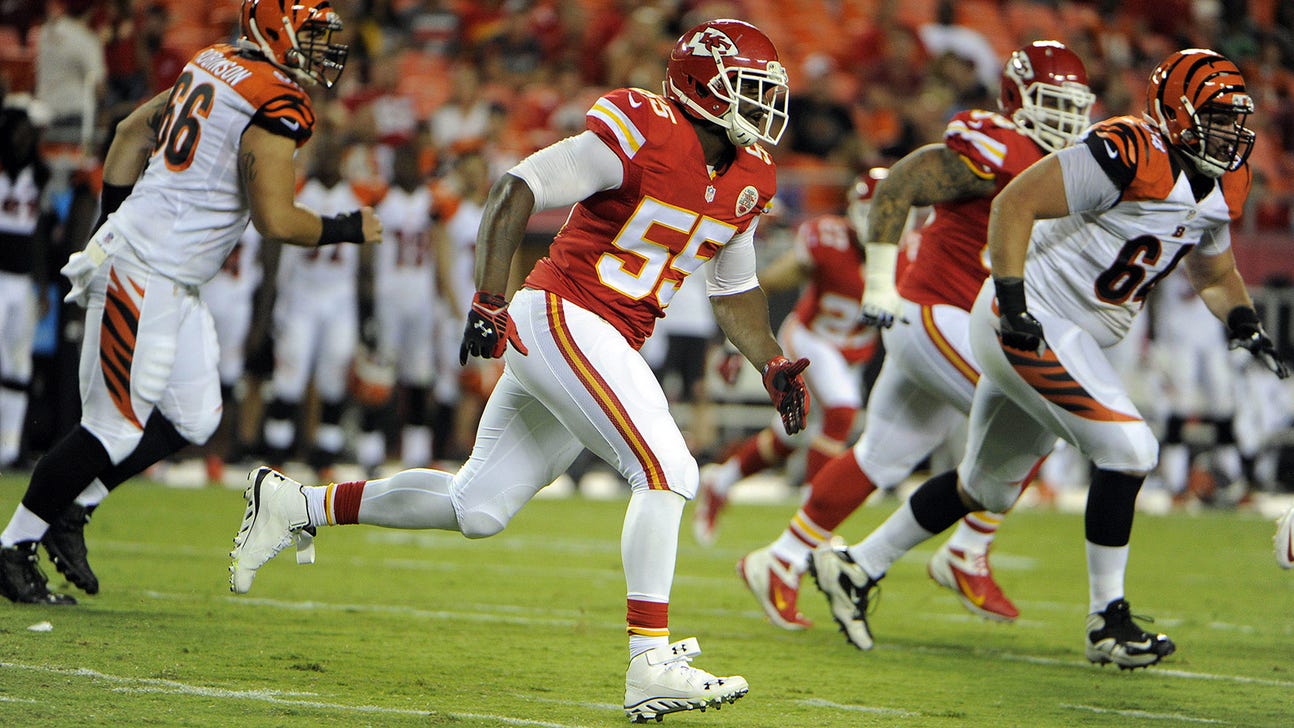 3 in the Kee: Which Chiefs are the most indispensable to Andy Reid?
Published
Aug. 11, 2014 12:12 p.m. ET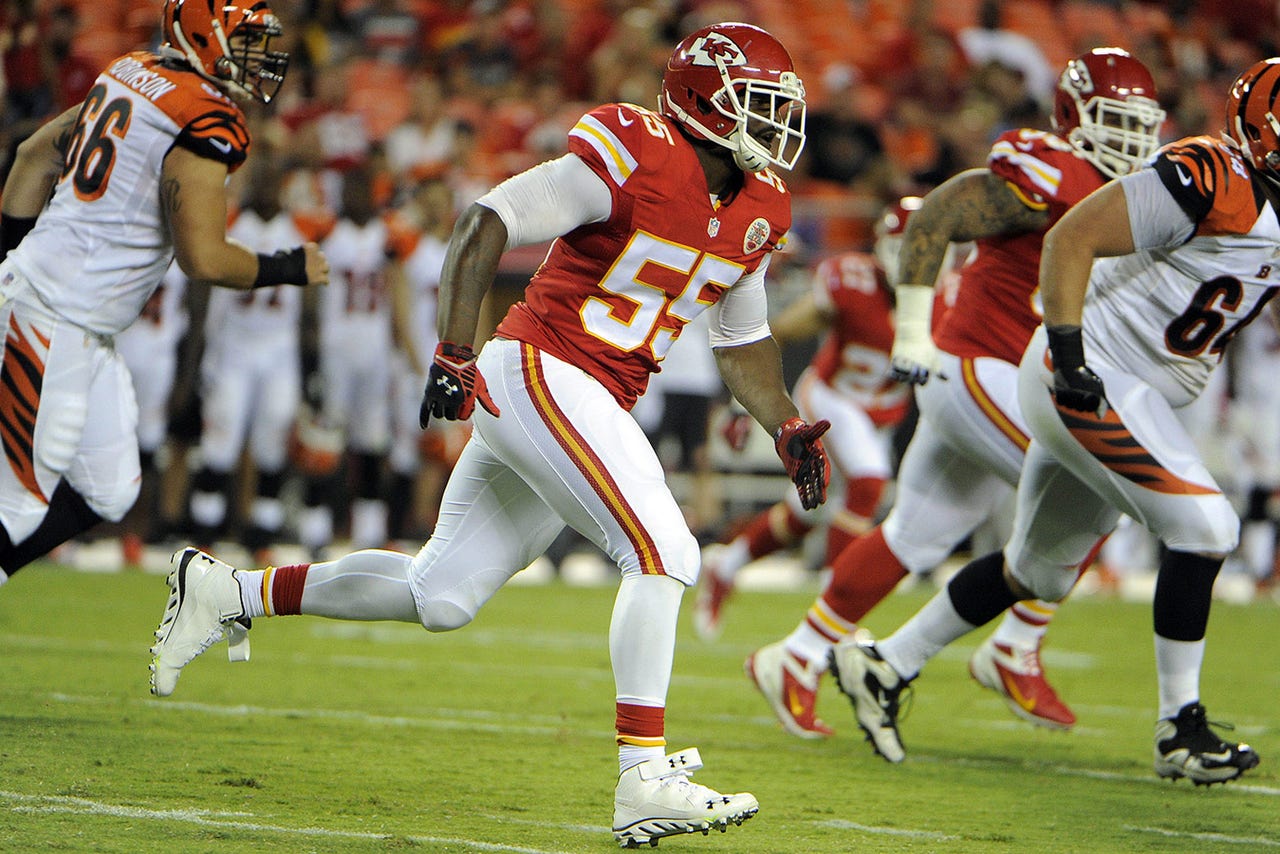 KANSAS CITY, Mo. -- Let's differentiate something first. Just because you're the best player on an NFL roster, the king of the hill, doesn't necessarily mean you're the most indispensable.
Take Jamaal Charles, the Kansas City Chiefs' hammer and bell cow and every other shopworn running back term. One of the best of the best. But how well would this offense function without him? It's a loss that would not be fun, no question. But that same offense that he'd played a big hand in carrying to the postseason in 2013 scored 44 points without him in Indianapolis, in a hostile environment, under the bright lights of the postseason. Backup Knile Davis isn't No. 25 -- few in this time zone are -- but with more polish on the blocking and receiving end, he might allow The Andy Gang to make do with him. In small doses.
By that same token, what about quarterback Alex Smith? Chase Daniel looked pretty salty in San Diego with what was essentially a "B" team last December, piloting the offense to what should've been a victory on the coast. Reid has a track record for making chicken salad out of quarterbacks who were labeled as, ahem, chicken scratch (or thereabouts). This ship might not run AS smoothly without No. 11, but it wouldn't completely sink, either.
Andy Reid's most "indispensable" player right now? You have some obvious options. And a few who might make you do a double take ...
THE THREE CHIEFS WHO ARE THE MOST IRREPLACEABLE, RIGHT NOW
:03 ... ERIC FISHER, LT (PLAN B: J'MARCUS WEBB. OR DONALD STEPHENSON. OR JEFF ALLEN. OR JEFF LINKENBACH. OR ...)
The Chiefs' offensive line situation, with all its flux -- Reid vows he'll play the best combo, regardless of preseason intent -- can be looked at one of two ways: On one hand, there are a lot of solid options, workable options, in the fold.
On the other, there aren't a lot of great ones.
And even if Fisher, the No. 1 overall pick in the 2013 NFL Draft, is playing hurt (again) and shaking off the rust (again) while working his way back to game speed (again), he's probably -- even at 65 to 70 percent -- The Andy Gang's best option in terms of protecting Smith's blind side.
If Fisher goes down, the rest of the line could unravel, a bit like an old sweater, while scrambling to make the rest of the pieces fit. Webb has size and reach and experience, but hasn't inspired a whole lot of confidence as of yet. Stephenson could work on the left side, but then you have to find a sub in for him, too. Which, in turn, might be the flexible Allen, moving over from left guard, and then he needs to be replaced, and ... you get the idea.
:02 (TIE): ... DERRICK JOHNSON, ILB (PLAN B: JAMES-MICHAEL JOHNSON), DONTARI POE, NT (PLAN B: VANCE WALKER OR KYLE LOVE) AND DEE FORD, OLB (PLAN B: FRANK ZOMBO OR JOSH MARTIN)
Johnson has been so good, so consistent, for so long that we all forget what the center of the defense might look like without him roaming around inside of it. JMJ pulled off a nice stunt for a sack last Thursday night, but DJ remains one of the most underrated anchors at his position in the game. And that goes double for Poe, who does nothing but eat up blockers and log snap after snap after snap, without complaint.
As for Ford, well, wait, wait, wait. How can a sub -- a guy who's not expected to beat out either of two Pro Bowlers at their respective positions -- be indispensable?
Simple. This piece is looking at doomsday hypotheticals. You saw what the Chiefs' pass rush looked like without Justin Houston and Tamba Hali. And what it looked like without Houston. Wasn't pretty.
Ford was drafted as the antidote to that scenario, short-term -- and as a possible replacement/contract leverage for either Hali or Houston, long-term. But what's behind the man behind the two studs off the edge?
Not much. No disrespect to Martin, a Columbia alum who has spent time on the Chiefs' practice squad. Nor to Zombo, one of those lunchpail dudes, a glue guy with a nose for the ball, a nice complementary piece with a lot of strengths -- but speed rushing off the edge isn't one of them. ProFootballFocus.com graded the former Central Michigan star out at a -5.7 on pass rushing last fall, and -3.8 in 2012 while Zombo was a Packer. If Ford hits the shelf for any reason, the Chiefs better hope neither Hali nor Houston does the same.
:01 ... ERIC BERRY, S (PLAN B: MALCOLM BRONSON, DANIEL SORENSEN)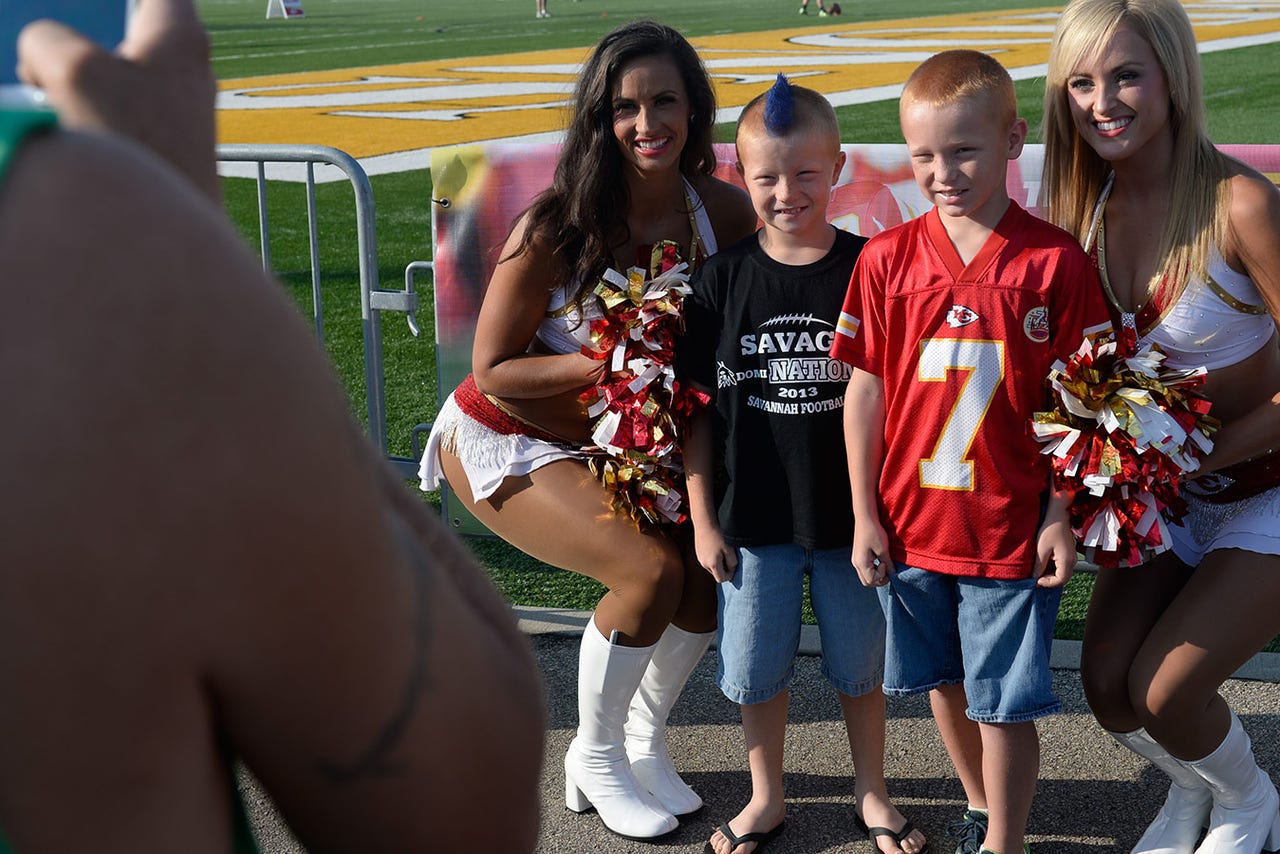 See who's doing what in workouts and throughout the preseason in our Chiefs training camp gallery.
Bronson is a neat story. Sorensen is one of those do-anything, hustling types who'll run through a brick wall on special teams.
They're not Berry.
No. 29 is the anchor, the captain of the secondary, the straw that stirs whatever drink defensive coordinator Bob Sutton elects to pour. Do you think Andy Dalton is as bold about going over the top in the first quarter of the Chiefs' preseason opener last week if he knows Berry is playing center field?
To put it another way: Who do you think will be there to help clean up for the occasional Ron Parker or Marcus Cooper brain cramp?
Berry, who's trying to come back from an injury to his right heel, isn't the second coming of Ronnie Lott. Not yet. But he is one of those pillars up the middle -- along with Poe and Derrick Johnson -- who provide the spine for one of the league's more interesting defenses when it's right. Or rather, when it's healthy. Knock on wood.
You can follow Sean Keeler on Twitter at @SeanKeeler or email him at seanmkeeler@gmail.com.
---