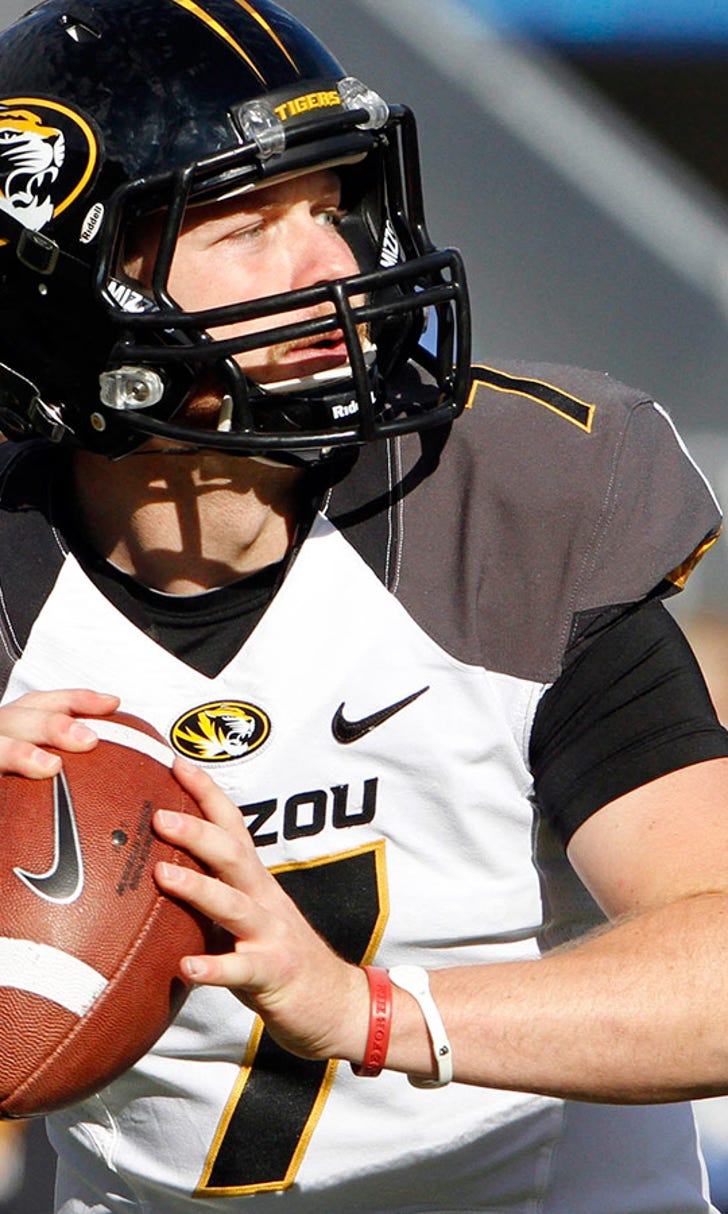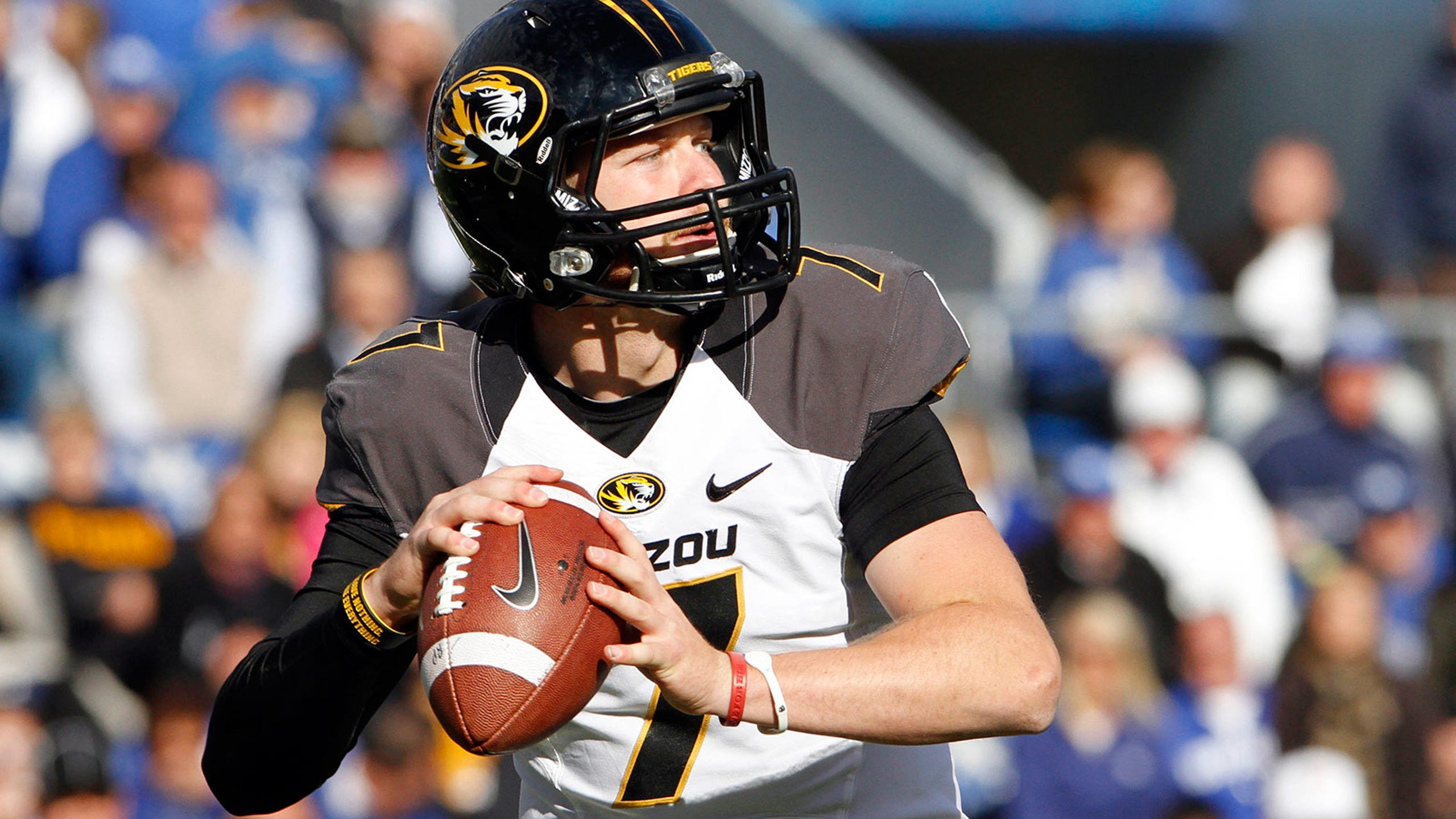 3 In The Kee: Mizzou opens camp with expectations -- and three very big questions
BY foxsports • August 4, 2014
KANSAS CITY, Mo. -- It's not the "Season for the Ages" that's the problem. It's the encore.
Missouri's football program has won 10 games or more four different times under coach Gary Pinkel, now the program's all-time leader in career victories, with all of those aforementioned seasons coming since 2007.
Here's the rub, though: The year AFTER those double-digit campaigns, the drop in victories was two per season.
But if 10 wins is the final landing point for a transition year, given a schedule that features visits to South Carolina, Florida and Tennessee, most Tigers fans would probably snap that number up in a heartbeat.
Mizzou opens the defense of its 2013 SEC East crown today with the start of preseason training camp in Columbia, the page officially turning on a season that featured a 12-2 record, a berth in the league title game and a victory over Oklahoma State in the Cotton Bowl.
Now it's a new year, without some old, familiar, reliable faces. Of a group that includes Henry Josey, Michael Sam, Kony Ealy, James Franklin and Dorial Green-Beckham, just which one will wind up being missed the most? That's one of the big questions facing the Tigers this month -- and in the months to come. But these might be the biggest ...
THE THREE BIGGEST QUESTIONS FACING MIZZOU AS IT OPENS ITS 2014 PRESEASON FOOTBALL CAMP
:03 ... CAN MATY MAUK BE TAMED?
Possibly. Although why would you? The sophomore gunslinger out of Ohio is a risk-taker in the Brett Favre mold, all trust and no fear; it's part of the package. That means some plays, some thread-the-needle throws, that his predecessor, Franklin, couldn't make happen. It probably also means some more interceptions, risky tosses and things that might make Tigers fans want to pull their hair out.
The bigger question -- if not outright concern -- is what might happen if Mauk would, heaven forbid, get hurt. As the last two seasons have shown, the SEC is brutal and unforgiving, and depth is a must -- especially at your most pivotal positions along the offensive two-deep. Will Eddie Printz or Corbin Berkstresser look as ready, as cool under fire, in emergency relief as Mauk looked when Franklin went down in Georgia last year? It's not a question Pinkel will want to answer. But it's one, history has shown, he just might have to.
:02 ... WHO'LL OPEN UP THE HOLES?
The Tigers' offensive line wasn't just one of the best in the Pinkel Era -- it might've been the best, tackle to tackle. The site FootballStudyHall.com in February broke down six different categories to measure the relative success of a Football Bowl Subdivision line on run plays, and another three in passing situations. No shock: Mizzou's line ranked among the top 30 in the FBS in five out of six rushing categories, and among the top 55 in one of the three passing criteria. (As blemishes go, the Tigers ranked 73rd nationally in terms of adjusted sack rate and 83rd in the country in lowest rate of sacks allowed on passing downs -- second-and-7, third-and-5 and so on.)
Left tackle Justin Britt and witty mauler/folk hero Max Copeland are out of the picture. Pinkel has a new offensive line coach to work with (A.J. Ricker). The new left tackle (Mitch Morse) is the old right tackle; the new right tackle (Connor McGovern) is the old right guard. The five guys projected to start along the front line have totaled only 16 collegiate games, to date, in the positions they're expected to fill -- and center Evan Boehm accounts for 14 of those starts. McGovern earned solid reviews in the spring for making a swift adjustment to a perimeter position, but he'll be tested plenty, given how loaded the SEC is with future NFL pass rushers. Anthony Gatti is a mountain of a blocker at left guard (6-foot-6, 315 pounds), but will he find the rhythm and health he'll need to be a consistent producer in the trenches?
:01 ... WHO'LL CATCH THE DAMN BALL?
Not that it bears repeating, but here are the wide receiver numbers out the door, either because of graduation (L'Damian Washington, Marcus Lucas) or discipline (looking at you, DGB): 25 receiving touchdowns, 167 catches and 2,468 receiving yards. And that was before sophomore Levi Copelin got suspended for the entire fall after failing an NCAA-administered drug test.
Mizzou last season fielded the kind of wideouts who could play small forward in a pickup hoops game: big, athletic targets with crazy hops and soft hands. Senior transfer Darius White (6-3, 205) should fill the bill at one spot; the two leading candidates to head up the others, Bud Sasser and Jimmie Hunt, combined for 48 grabs in 2013. White sprained his right shoulder in the spring game, although it wasn't alleged to be series; 6-6 tight end Sean Culkin played with one of his hands wrapped up like a club.
We know this about Mauk: He's a smaller quarterback with great touch on fade routes to tall, strong targets. The more of those targets he has in his arsenal, the more this offense will look like it never skipped a darn beat.
You can follow Sean Keeler on Twitter at @SeanKeeler or email him at seanmkeeler@gmail.com.
---