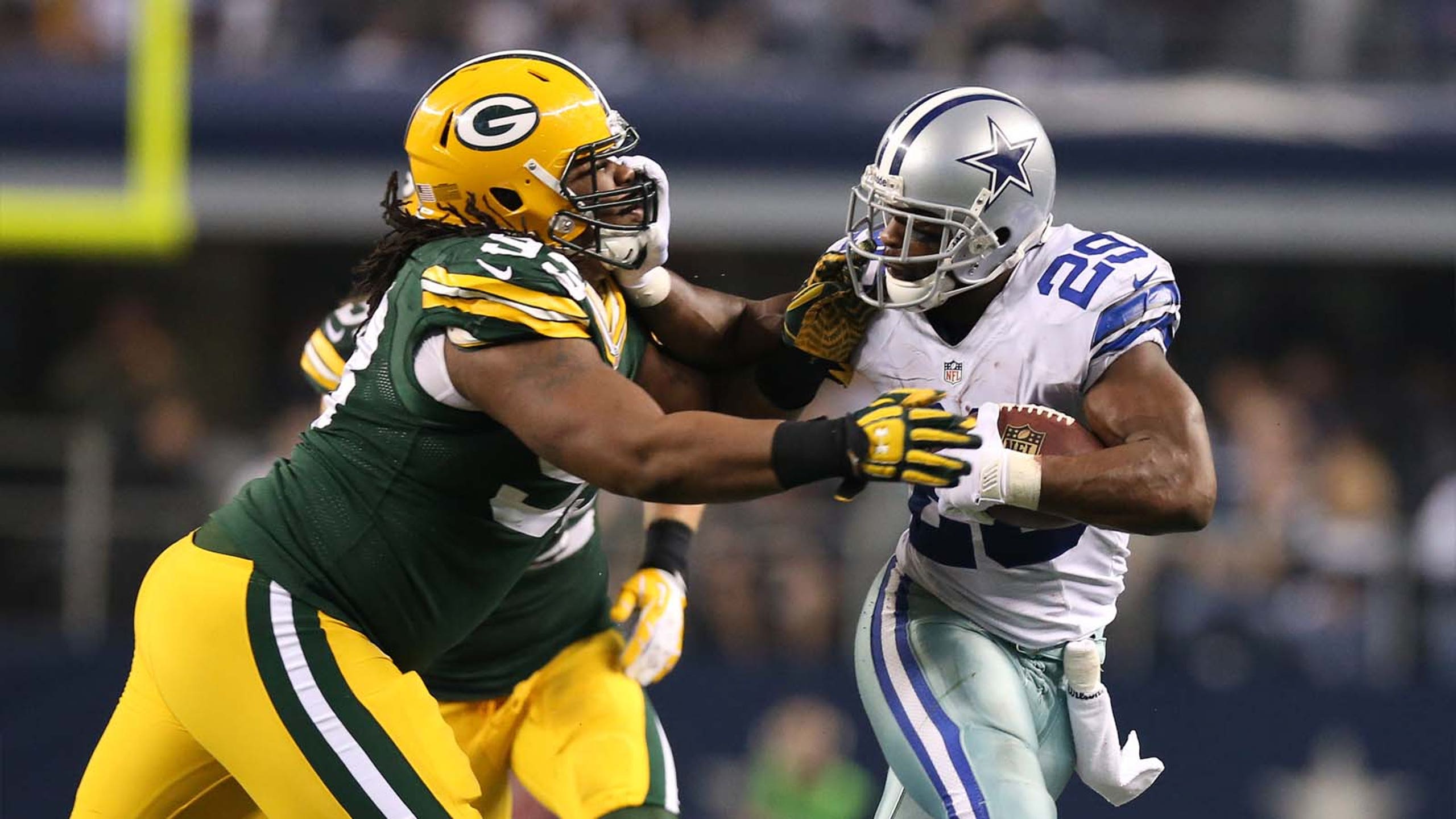 3 Coordinators, 3 Questions: Preparing for Cowboys matchup
BY foxsports • January 6, 2015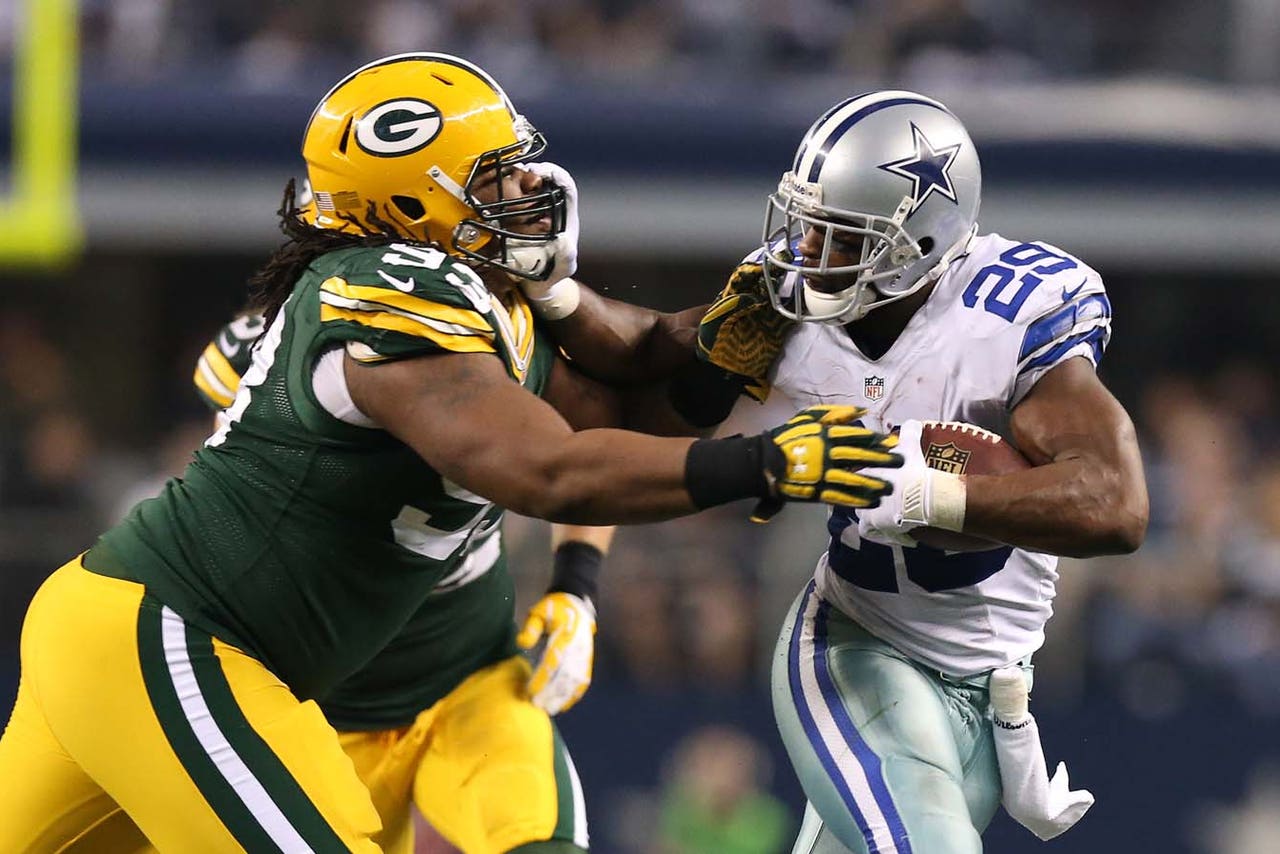 GREEN BAY, Wis. -- The Packers coaching staff watched Sunday's game between Dallas and Detroit in the offices of Lambeau Field. As soon as the Cowboys won, it was right to work in preparation for Green Bay's upcoming divisional-round matchup with Dallas.
For Dom Capers, that meant getting a closer look at Tony Romo, DeMarco Murray and the Cowboys' high-powered defense. Tom Clements had to begin thinking about what Aaron Rodgers would be able to do with an injured left calf against the Dallas defense. Shawn Slocum had to consider his kickoff return options and what changes need to be made on the field-goal protection units.
That and more is addressed in the three question-and-answer highlights with each Packers coordinator:
CAPERS: "I would say when you look at his statistics that they're certainly as good as they've been. He has a 113 quarterback rating, that tells you something right there. Has not thrown many interceptions and has thrown for a lot of yards. He's been working with Jason Witten for a long time. Dez Bryant is certainly an excellent athlete and a big-time threat. And you saw (Terrance) Williams (on Sunday) when the game was 14-0 where he has the ability to catch the vertical balls, and he scored from what, 70-some yards out? And (Cole) Beasley, their little slot receiver, has really come on. I think that Williams and Beasley have the same number of receptions. Beasley's one of those jitterbug guys that they use in the slot that runs a lot of option routes."
CAPERS: "Well, I think he's a combination of size, (and) I think he's got good vision and instincts. This offense is kind of built for him, too, because he can really press the hole. And with their line, their line's very athletic, so if they get you moving laterally, he's got the ability to plant his foot and then cut the thing back to the open area. He does a nice job of that."
CAPERS: "I think what they've done speaks volumes. They won every game on the road, so they're obviously a good road team. I think it starts with their ability to run the ball, have a really good offensive line. They not only run block well, but they protect well. They're athletic."
SLOCUM: "It's something we'll address as we go through the week, and it has a lot to do with the big picture of what we're going to do with the active roster as much as anything."
SLOCUM: "Maybe minimal. We'll look at that. Again, we're so early in the week. Some of those decisions will be made when we move forward."
SLOCUM: "I see this as the beginning of the playoffs, and we do everything we do to get to this point, to have the opportunity to compete for the championship. We're excited about it. It'll be a big challenge. Everybody that you play is going to try to play well. The level of play increases a lot. It'll be important that we handle all the different situations that can show up and do that to help our team win."
CLEMENTS: "No, that doesn't concern me. I remember, it was either his first or second year where he hurt his shoulder and he didn't practice for about a month. But he still performed at a high level. So I'm not worried about that."
CLEMENTS: "I don't think so. I think what has transpired prior to the playoffs really doesn't mean anything. It's a new season, they're 1-0, we haven't played yet, and we have to be ready to play our best game."
CLEMENTS: "We have the benefit of practicing in it. Because you can't duplicate the cold in the practice setting. But that really, that could be an advantage, but it's not necessarily an advantage. Teams are going to come in here in the playoffs and they're going to attempt to play the best they can, we're going to try to play the best we can and the elements are the same for both. We may be used to it a little bit more than them but that's certainly not something we're relying on."
Follow Paul Imig on Twitter
---