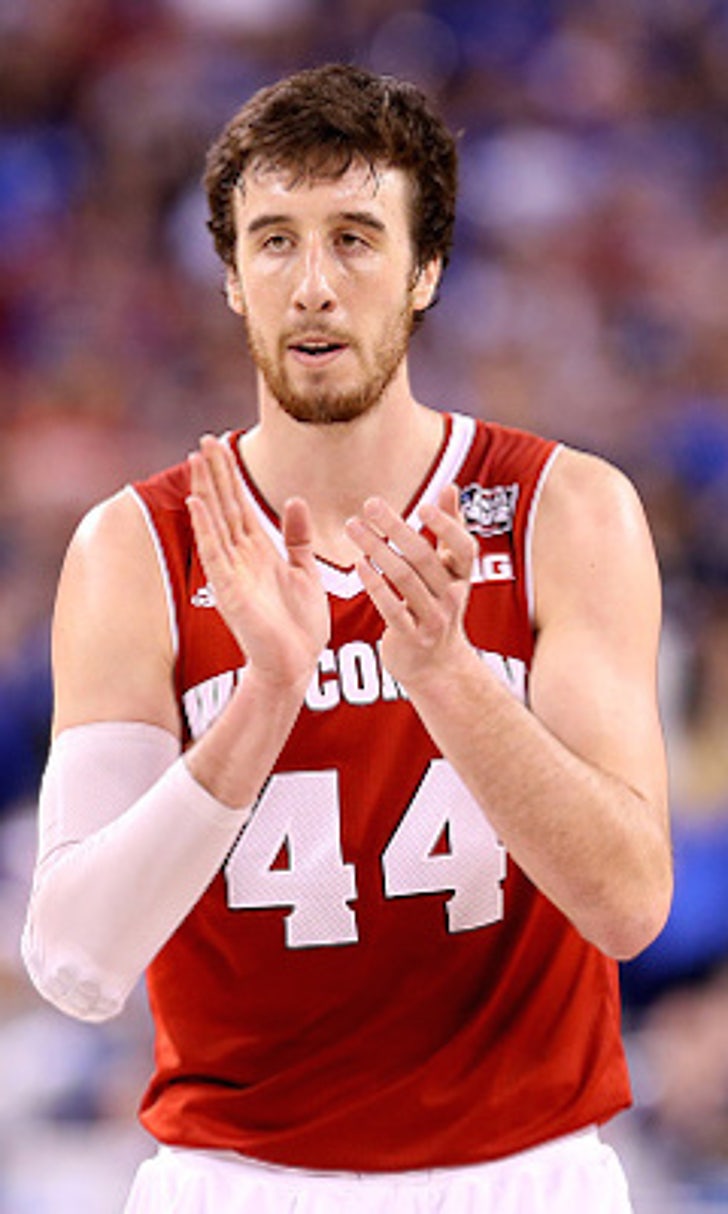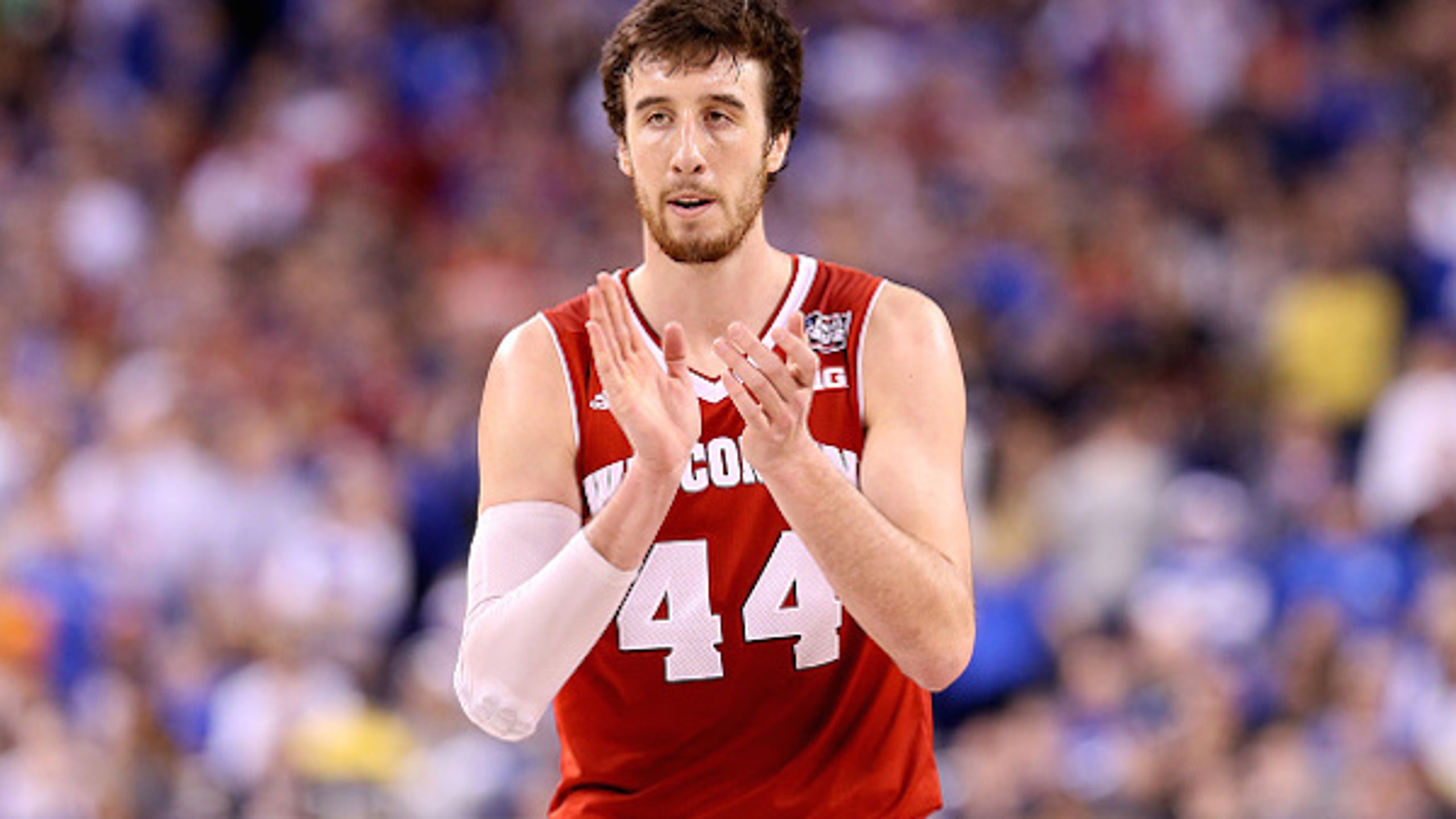 2015 NBA Draft profile: Frank Kaminsky
BY foxsports • June 16, 2015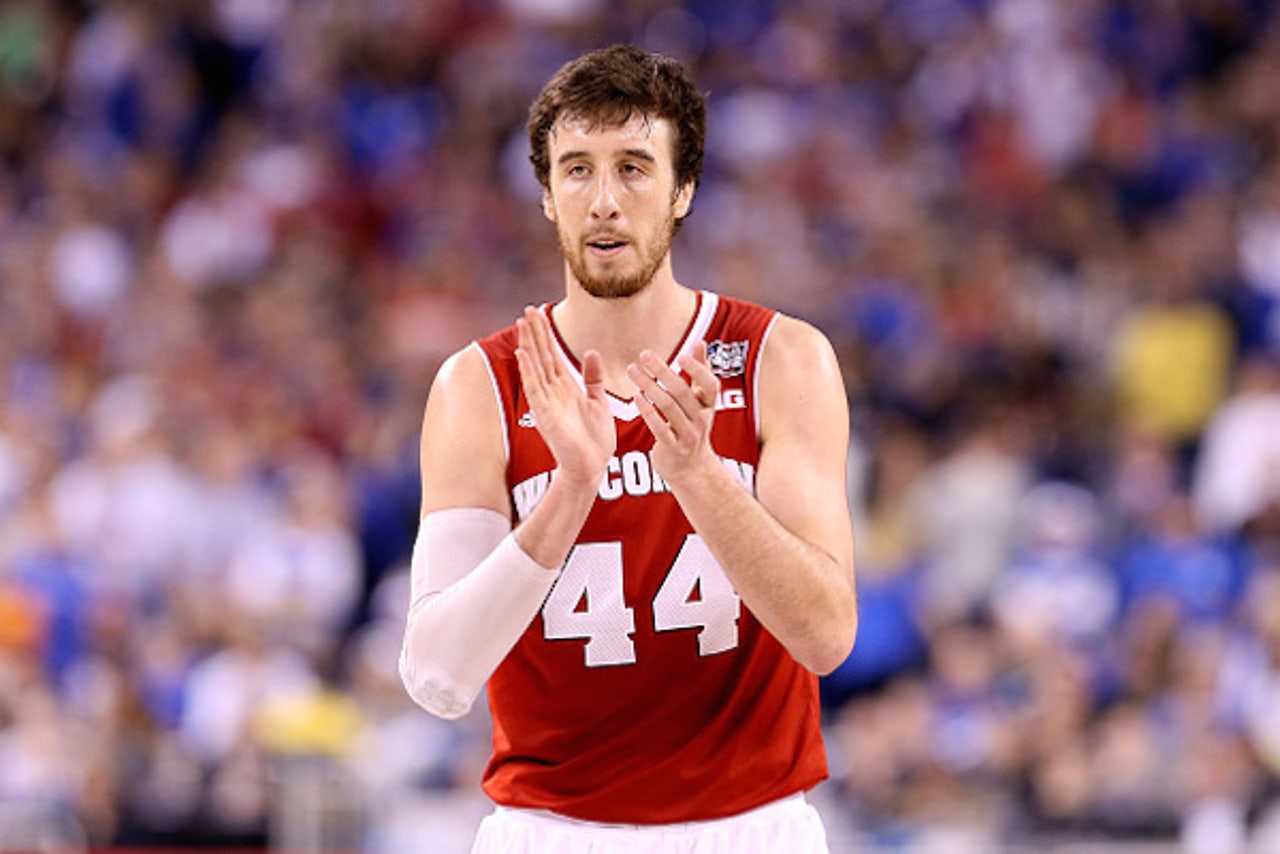 In the crapshoot that is the NBA Draft, team executives have tough decisions to make when it comes to choosing players deemed NBA-ready versus those brimming with untapped potential.
Former Wisconsin Badgers center Frank Kaminsky is one of those draft prospects expected to step into the NBA ranks and contribute immediately, which holds appeal to some of the teams in the lottery like the Miami Heat and the Indiana Pacers who fell just short of reaching the playoffs.
As the NBA Finals have recently demonstrated, "small ball" may be in vogue, but there will always be a market for versatile seven-footers who can hit the outside shot and Kaminsky has the ability to be a matchup nightmare with his game. Last season, he was the only player in NCAA Division I to average at least 17.0 points, 8.0 rebounds, 2.0 assists and 1.5 blocks per game while showcasing his abilities on both ends of the floor.
With an intriguing skill set and solid 3-point shooting range, just about any NBA team could use a player like Kaminsky, but not many draft prospects have the kind of complete game he has coupled with his polished offensive repertoire.
Kaminsky completed his senior year averaging 18.8 points on 54.7 percent field goal shooting, 8.2 rebounds, 2.6 assists and 33.6 minutes in 39 games, all starts. He was a consensus first-team All-American and won several player of the year honors, including the Naismith College Player of the Year and the Associated Press College Basketball Player of the Year.
PROS
Though he struggled to make an impact in his first two years at Wisconsin, Kaminsky took advantage of an expanded role on offense as a junior when he set a school record with 43 points in a game against North Dakota. His offense was on full display his final two college years with the ability to take his man off the dribble, finish at the rim or knock down the mid-range shot and from beyond the arc with his soft shooting touch.
Kaminsky's size and superior basketball IQ also put him in good positioning for blocks and grabbing rebounds in traffic, and his excellent footwork served him well playing defense as it did on offense.
His statistics across the board continued to improve with each passing season, including his 3-point range, as he became the focal point of his team's offense and led them to a Final Four berth last season, where he outplayed several higher-ranked draft prospects.
CONS
Kaminsky's pure athleticism and relative lack of strength was not a detriment in the collegiate game but could be an issue in the NBA. He will likely have to transition to the power forward spot and he could struggle to keep up with his defensive assignment in the pro ranks.
Though he may not be a defensive liability, he will have to add some bulk in order to bang with the big boys in the paint on both ends of the court. As is the case with any college player, he will have to adjust to the extended 3-point line but more crucially will be how he can adjust to a new offensive system in which he not only won't be the first option but won't have the ball in his hands nearly as much as he did with Wisconsin.
PLAYER COMPARISON
His ceiling may not as high as a player like Dirk Nowitzki, but Kaminsky's ideal comparison would be Pau Gasol, who thrived in the NBA game by maximizing his positives. Comparing him to Nowitzki may be a stretch but he has the potential to be a more complete player than Andrea Bargnani, who can put up decent numbers on offense from time to time but does not have much of a post game and is a weak defender.
FINAL THOUGHT
Kaminsky's combination of excellent size, varied offensive skill set, and fundamentals would seem to translate well in the NBA and his rapid improvement over the course of his four years in Wisconsin demonstrates his dedication to the game and a willingness to improve.
Under the right team and with a coaching staff that can help not only to improve his overall game but also maximize his plentiful offensive skills, Kaminsky should provide an immediate boost off the bench and perhaps in a starting role over time as he acclimates to the NBA game.
You can follow Surya Fernandez on Twitter @SuryaHeatNBA or email him at SuryaFoxSports@gmail.com.
---