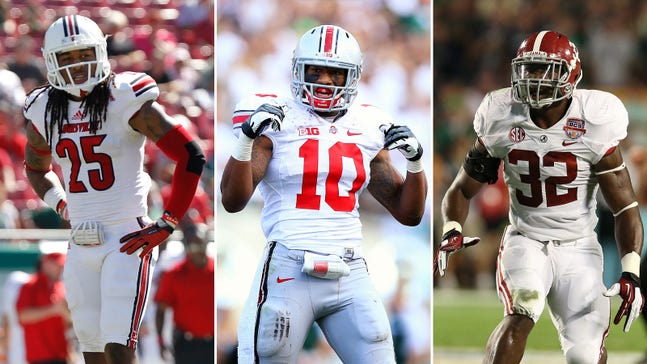 2014 Packers draft preview: Predicting Green Bay's first-round pick
Published
May. 8, 2014 6:00 a.m. ET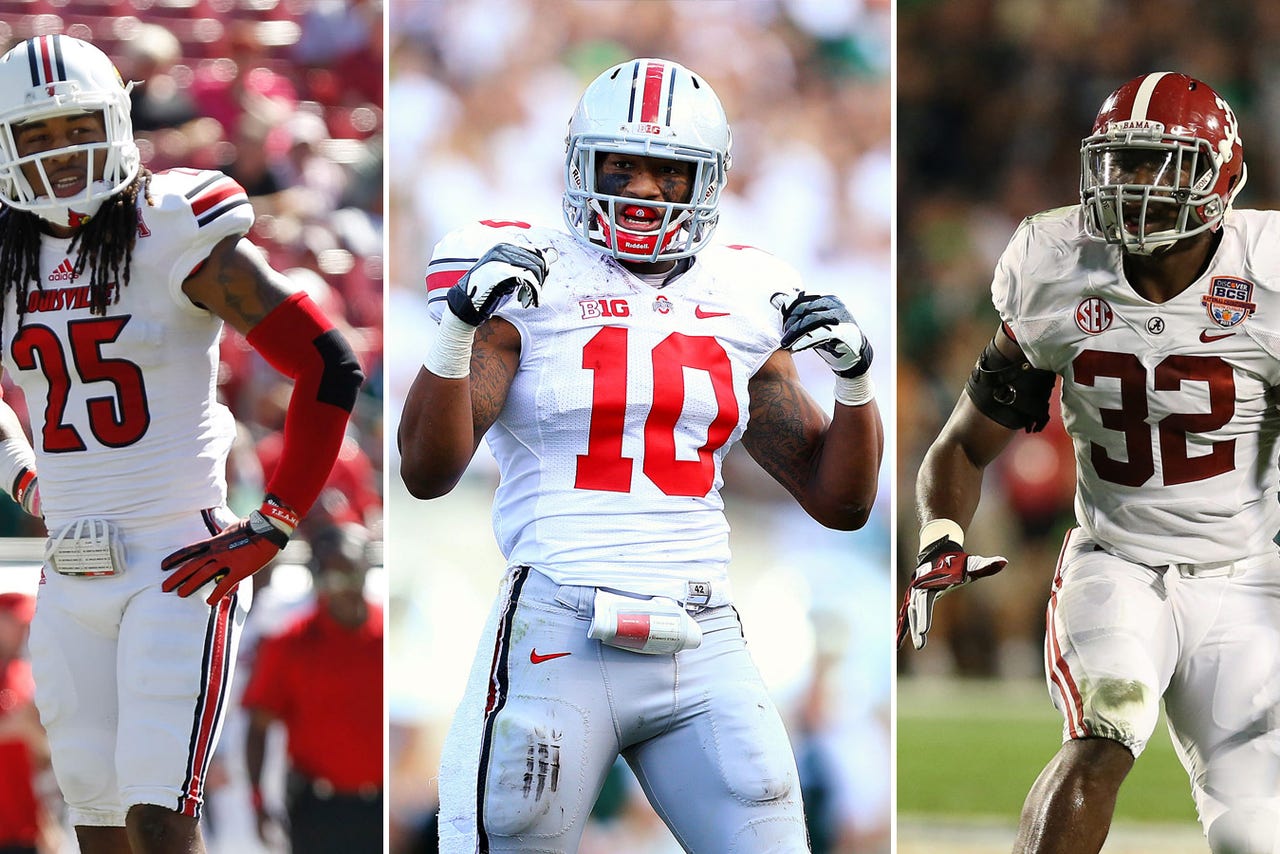 GREEN BAY, Wis. -- It's decision time for general manager Ted Thompson. The first 20 picks have been made and the Green Bay Packers are on the clock.
So, which player will be wearing the green and gold by the end of the first round? Well, it of course depends greatly on which players are available for the Packers to choose from at No. 21.
Even with the overabundance of mock drafts, rarely are two ever alike, and it's why Thompson completely avoids looking at them or doing one of his own.
"That would drive me nuts," Thompson said at his pre-draft press conference.
Mock drafts do help, however, in projecting somewhat of a general consensus as to which players are likely to still be on the board for Green Bay and which are a longshot to be around.
Based on a combination of positional need and best player available, the first round will largely be considered a success for the Packers if one of the following four players are there for Thompson's taking: Alabama safety Ha Ha Clinton-Dix, Louisville safety Calvin Pryor, Alabama inside linebacker C.J. Mosley or Ohio State linebacker Ryan Shazier.
Not one of those players would be a reach with the 21st pick, and each of them plays a position that Green Bay desperately needs help at.
Clinton-Dix seems the least likely of that group to be available. He's widely thought of as the best safety in this class, and his ability to play centerfield in an NFL defense is something that would help a lot of teams that are picking before the Packers. Clinton-Dix could wind up in the NFC North, though, as both the Detroit Lions (No. 10) and Chicago Bears (No. 14) could grab him.
Pryor is a much different safety than Clinton-Dix, and he's the more likely of the two to be there for Green Bay if Thompson wants him. Pryor is big, aggressive and has a highlight reel filled with punishing hits. The NFL is no longer a big fan of safeties who hit like Pryor, levying fines for plays that used to be applauded. With the league being ultra-cautious with player safety, can Pryor be successful without costing his team 15 yards and costing himself $15,000 every time he lays out a wide receiver? It's a legitimate question with the direction the NFL is headed, even though the vast majority of Pryor's jarring hits are technically legal. He's great in run support and has perfect size for the position, but Pryor isn't as good in coverage as Clinton-Dix.
If both first-round caliber safeties are gone, Thompson won't have to think too hard to recognize that the Packers roster has another significant need on defense. Like at safety, there are two clear-cut top inside linebackers in this draft. Like Clinton-Dix and Pryor, Mosley and Shazier offer quite different traits as prospects.
Mosley does just about everything at a high level on the field. He has great measurables for NFL inside linebackers and had a very productive college career. There's really nothing to not like about Mosley . . . unless there are legitimate medical concerns. Mosley has had elbow, hip and shoulder injuries, and Thompson usually shies away from players with a history like that. However, it only takes going back one year to see the last time Green Bay drafted a player from Alabama with durability and injury concerns, and it's safe to say that Eddie Lacy turned out to be a pretty good pick for the Packers. But will Mosley's medical situation scare enough teams away that he drops to Green Bay at No. 21? If Mosley did fall, it'd be a great value pick for the Packers while addressing a major need and getting a potential Pro Bowl player.
Shazier is a speedy playmaker who lacks the bulk of Mosley. The NFL is evolving into a league where the majority of quarterbacks can scramble effectively, and Shazier's skill set may be the answer to containing the likes of Colin Kaepernick and Cam Newton. However, Shazier isn't a surefire inside linebacker. He's actually listed as an outside linebacker, but given his 237-pound frame, Shazier projects to play on the inside, especially in a 3-4 defense like Green Bay's. But that also means Shazier could provide versatility, something that coach Mike McCarthy is hoping to get from his defensive players in 2014. Even though Shazier doesn't have the injury history that Mosley does, it's questionable as to whether his body type can take a beating every week and stay healthy.
The wild card at No. 21 is Eric Ebron, who is by far this year's top-rated tight end. While it's important not to get too excited, Packers fans, it's at least possible that Ebron is on the board for Thompson to think about. Given the number of players who could realistically be taken in the first 20 picks, if the foursome of Clinton-Dix, Pryor, Mosley and Shazier are all gone, it opens up the slight possibility that it's Ebron who dropped.
With all of that information on the table, it's with very careful consideration that FOXSportsWisconsin.com's prediction for who the Packers draft at No. 21 is . . . Shazier.
Shazier and Pryor are the two players on this five-man list who are most likely to be available for Green Bay to choose from. There is more depth in this draft at safety than there is at inside linebacker, giving the Packers an opportunity to perhaps land a quality safety such as Jimmie Ward or Deone Bucannon with their second-round pick. If Green Bay somehow walks away with Shazier and either Ward or Bucannon in the first two rounds, it will be a draft-weekend victory for Thompson.
Follow Paul Imig on Twitter
---