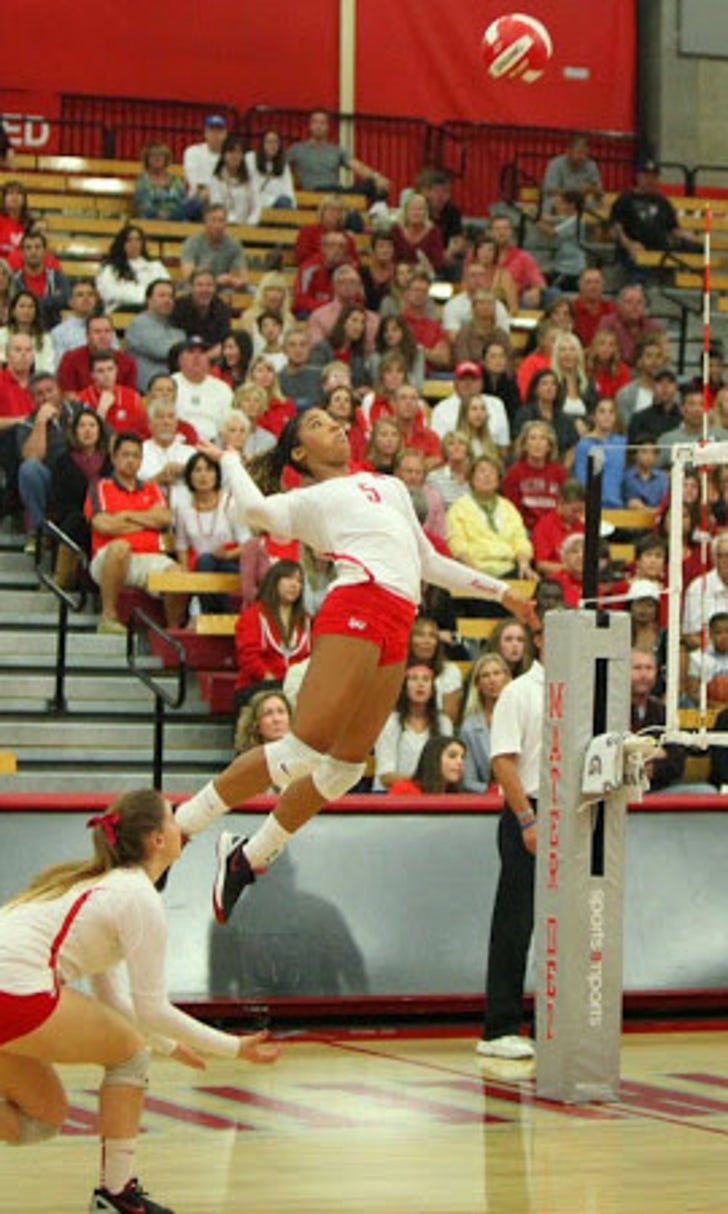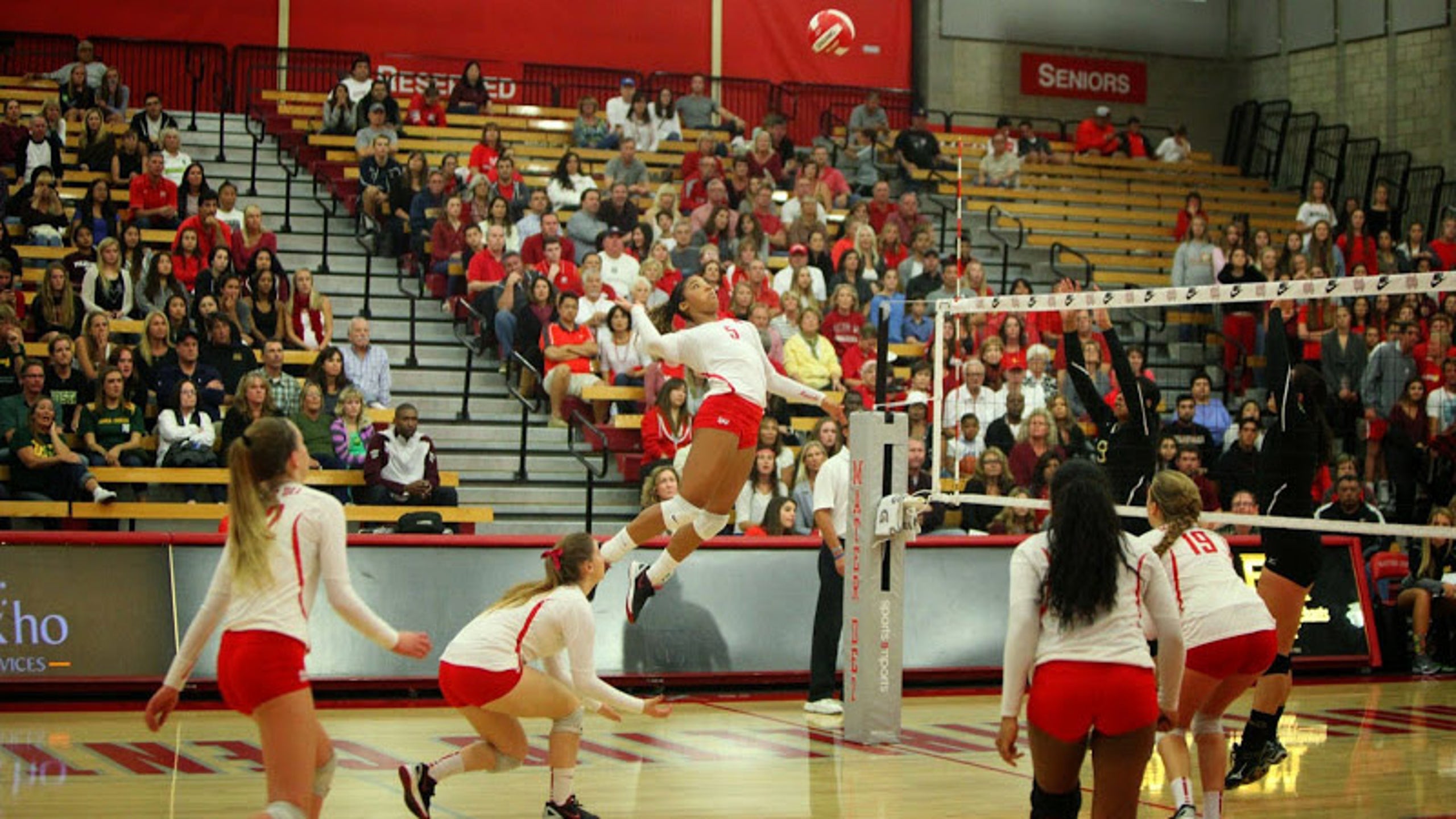 10 things: Mater Dei outside hitter Alyse Ford
BY foxsports • November 21, 2014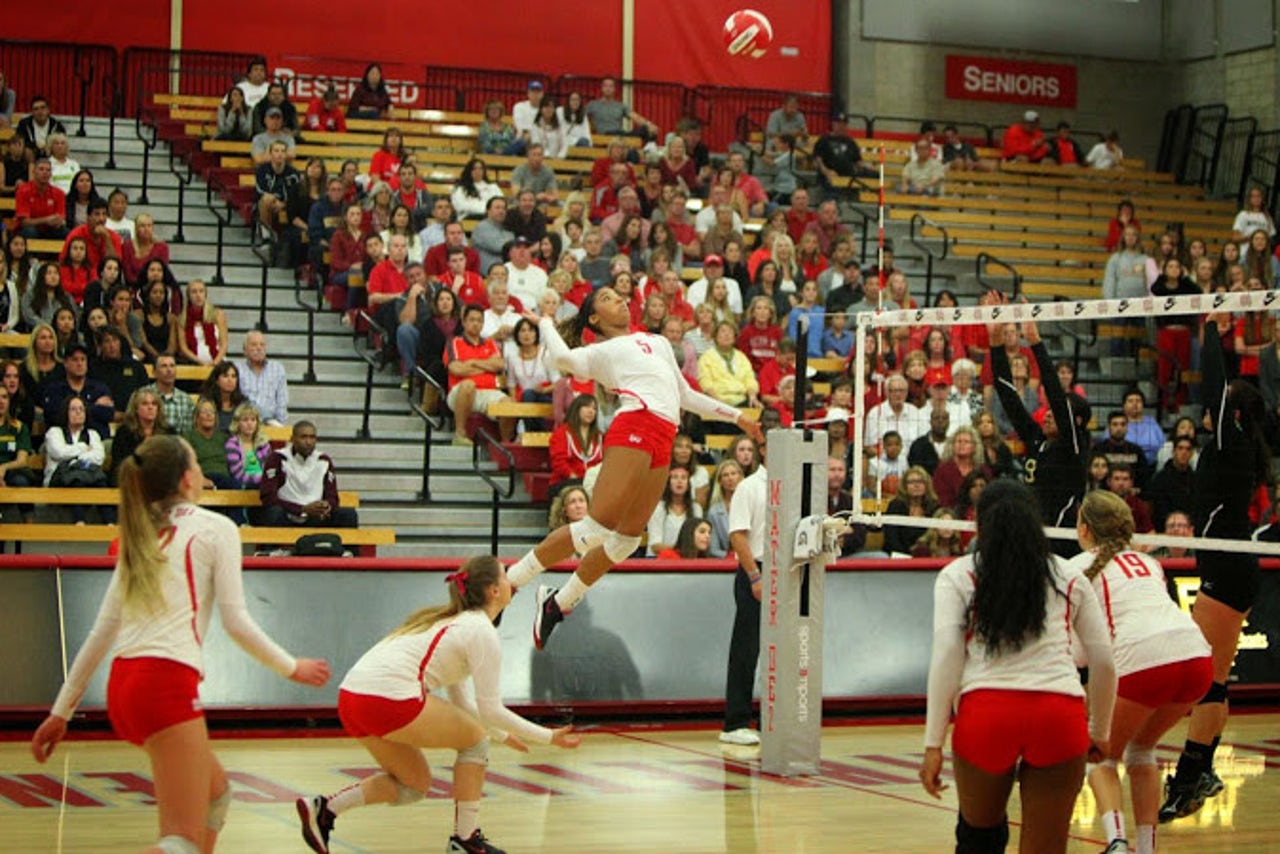 Alyse Ford can jump out of the gym.
How else would the undersized outside hitter be able to play the position at 5-foot-9? She has a 42-inch vertical jump and rumor has it, she can dunk a basketball. She was serenaded with "MVP" chants from the Mater Dei student body following the team's semifinal win over Corona del Mar.
On Saturday, the senior transfer from Laguna Beach will be looking to lead the Monarchs to a CIF Southern Section crown when they take on Redondo at Cerritos College in the Division I-AA final. It's a rematch from an early season battle won by Redondo, 3-1. 
Watch the match at 8 p.m. on Prime Ticket.
Ford is a USC commit, who was forced to miss some time earlier this season due to transfer rules after coming over from Laguna Beach. In the meantime, here's 10 things you may not know about her.
Nickname 
For short, Ford is known as "Lee" to friends and family.
Favorite sport
Growing up, Ford's favorite sport was soccer where she was a striker on the pitch who had a way for finding the back of the net. It wasn't until middle school that a friend recommended she take up volleyball.
"I got into volleyball late," she said. "I started when I was 12."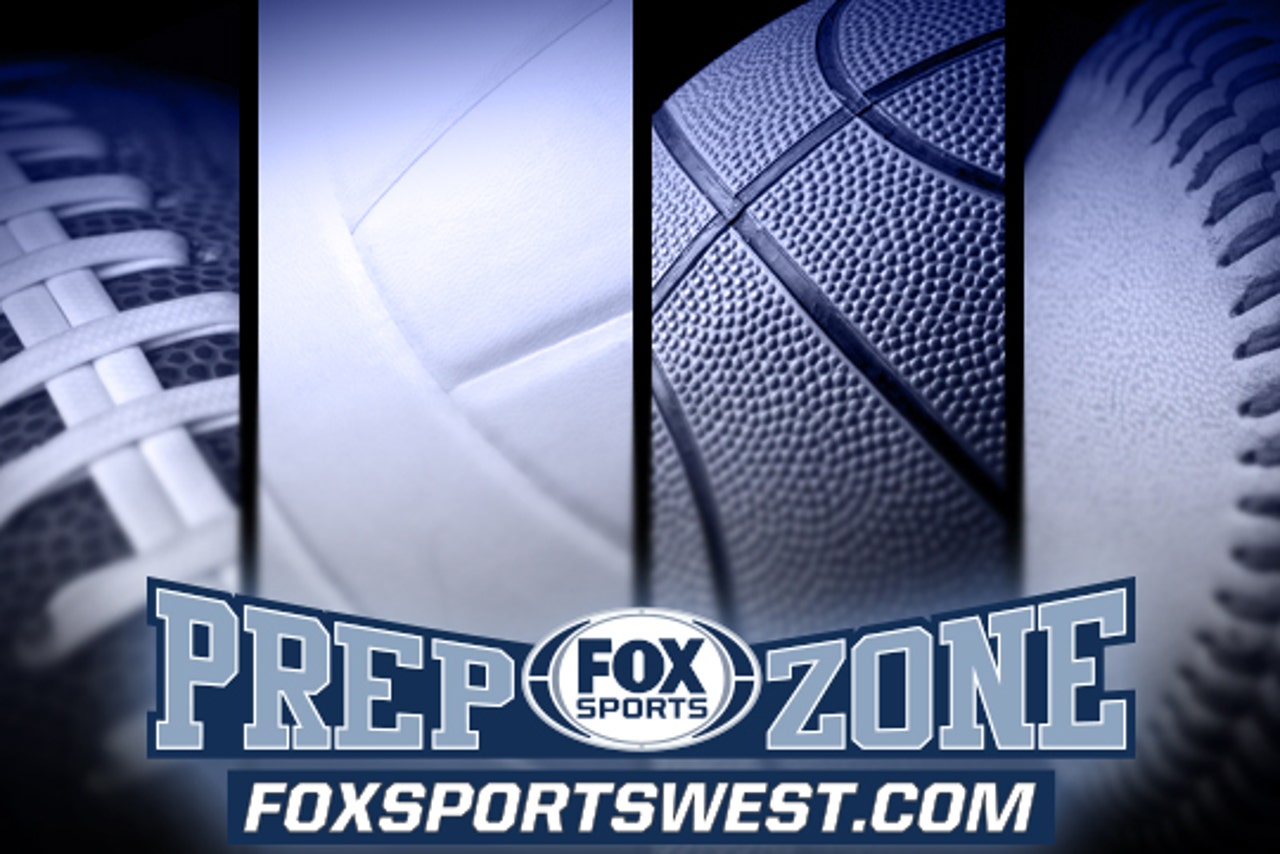 Mater Dei vs. Redondo on Saturday at 8 p.m. on Prime Ticket.
Hobbies
In her free time, Ford enjoys paddle boarding and also has an interest in photography.
Late-night snack
If it's late and Ford is looking for a snack, she's reaching for the strawberry fruit snacks.
Favorite team
As far as the NFL goes, Ford is rocking with the San Francisco 49ers.
iPod
There's a wide variety of music she enjoys from "reggae to country to hip hop," she said. Of course, any reggae lover has a soft spot for Bob Marley and Ford is no different. She's also a fan of the band Slightly Stoopid.
Favorite movie
"Taken."
"The guy, like, never gives up," Ford said describing the film. "He's pretty intense."
Best sports memory 
For that, Ford points to last year while playing club ball in the Las Vegas Classic. She helped lead her Laguna Beach Volleyball Club to a win over T Street Volleyball Club in the playoffs.
No. 5
No. 5 has become somewhat of a family number for Ford.
"My mom wore it (in softball) then my older brother (in football) wore it, now me, and my little brother's (in basketball and baseball) catching on to it now," she said. 
One sports dream
Ford hopes to one day play in the Olympics.
---