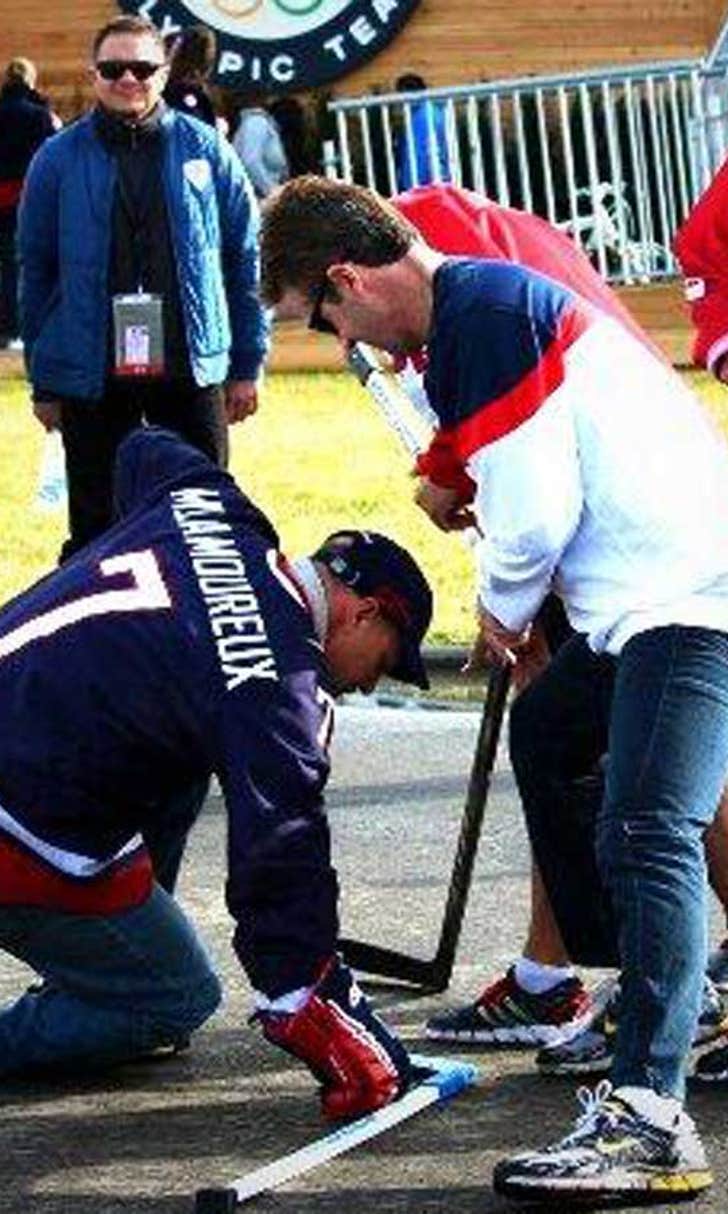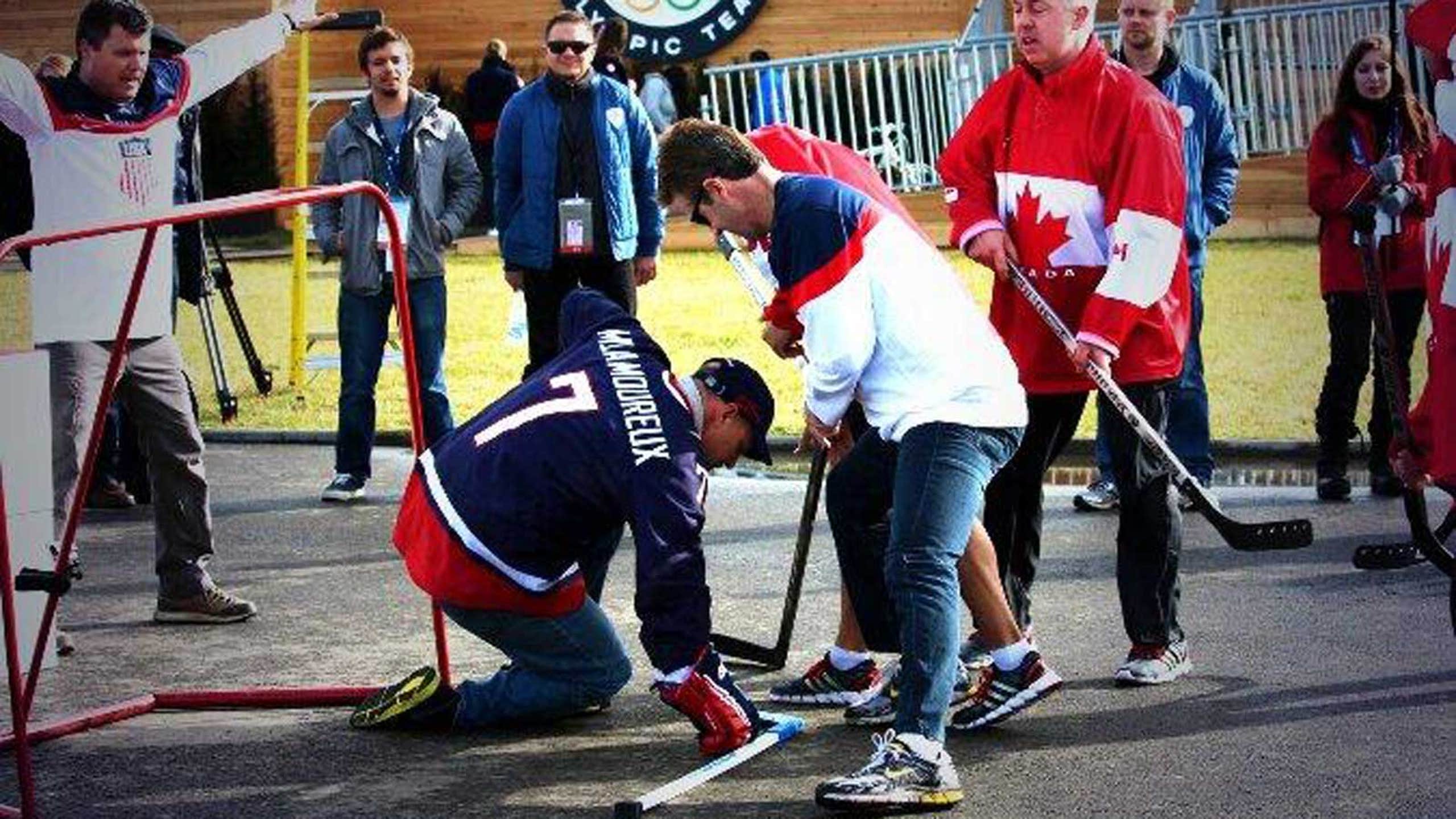 USA, Canada so pumped, they hit Sochi street-hockey style
BY foxsports • February 19, 2014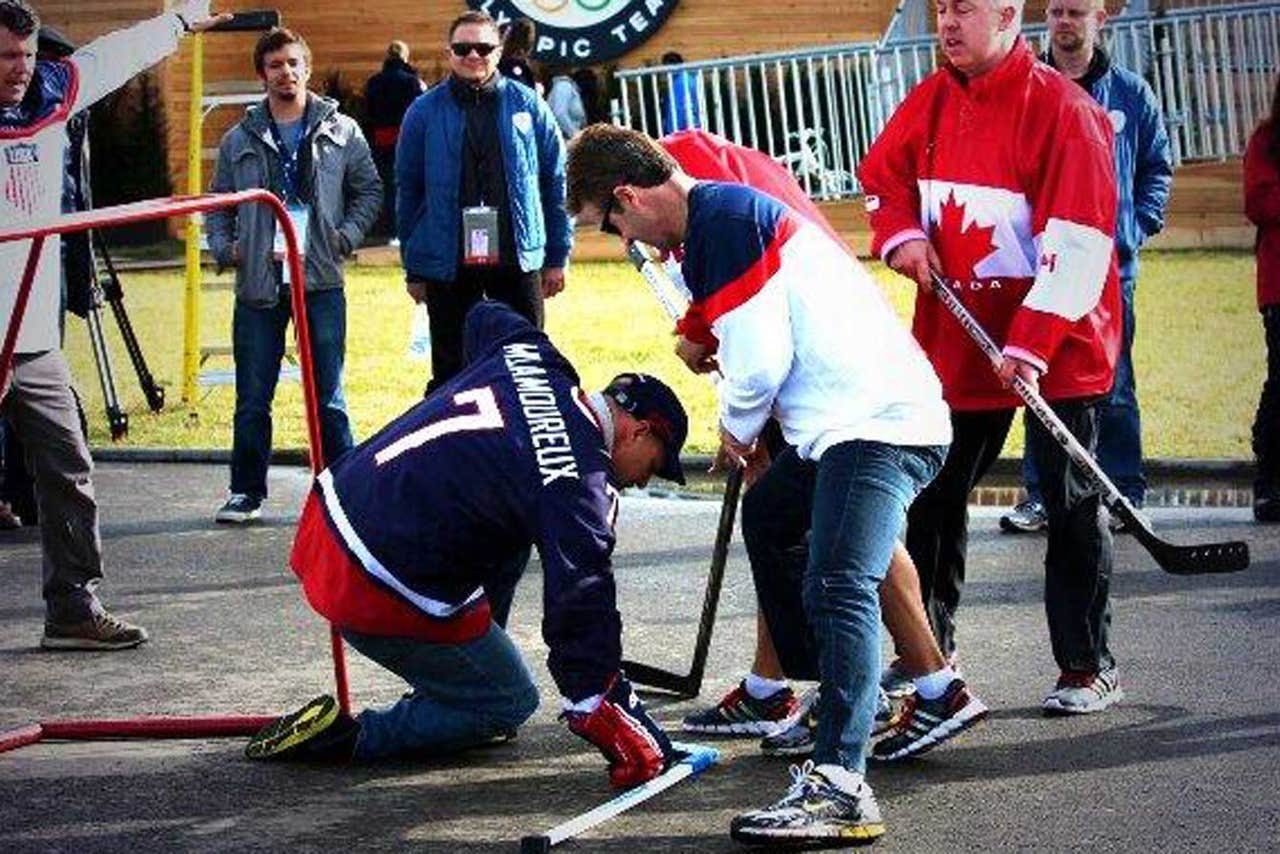 USA vs. Canada is turning in to the most common hockey matchup in Sochi.
The women will face off on Thursday in the gold medal game and the men will battle for a spot in the final on Friday.
So why not take it to the streets?
A semi-impromptu game of Canadian and US non-hockey-playing Olympians, friends and family members broke out on the street in front of the country houses in the Olympic Village.
Some of the participants included: Canadian figure skater Patrick Chan, speed skater Gilmore Junio and at one point in goal, Marcel Aubut, president of the Canadian Olympic Committee.
For Team USA: Former NHL player Bret Hedican (wife Kristi Yamaguchi was cheering from the sidelines) and in net Pierre Lamoureux (father of Jocelyne and Monique).
And the referee for the match was Terry Gregson, who, until his retirement this summer, was the head of officiating for the NHL.
No bragging rights this time, it ended in a 4-4 tie.
---
---