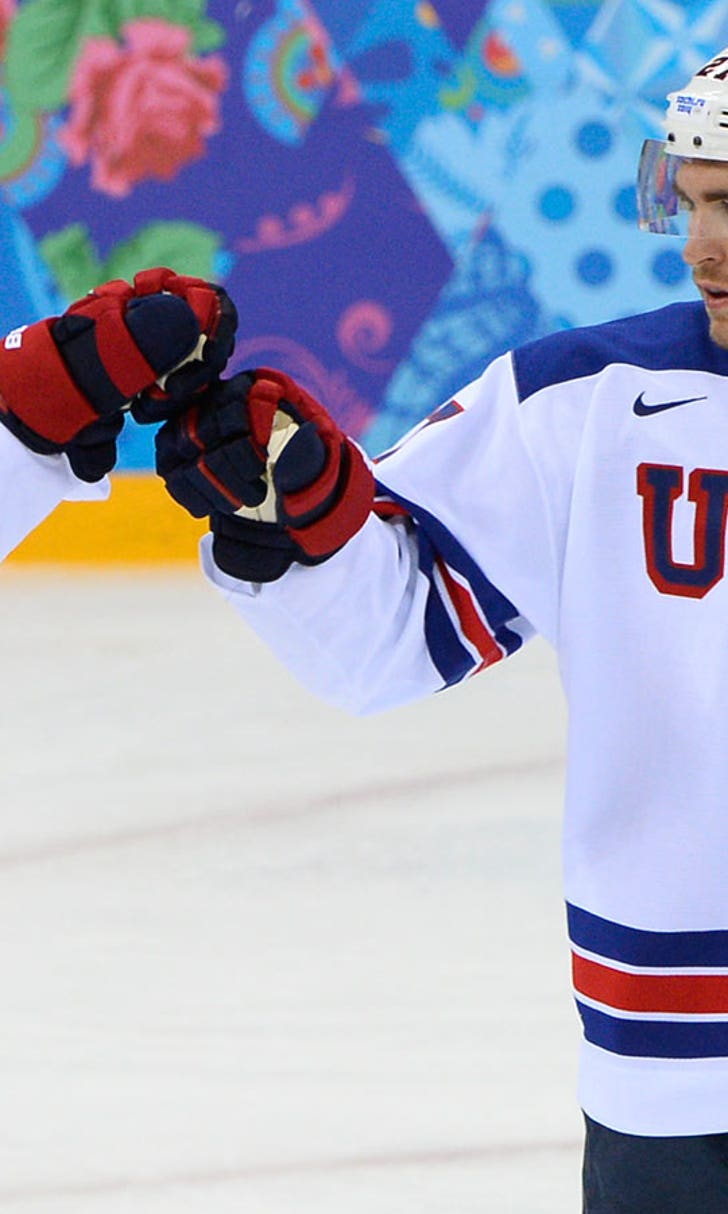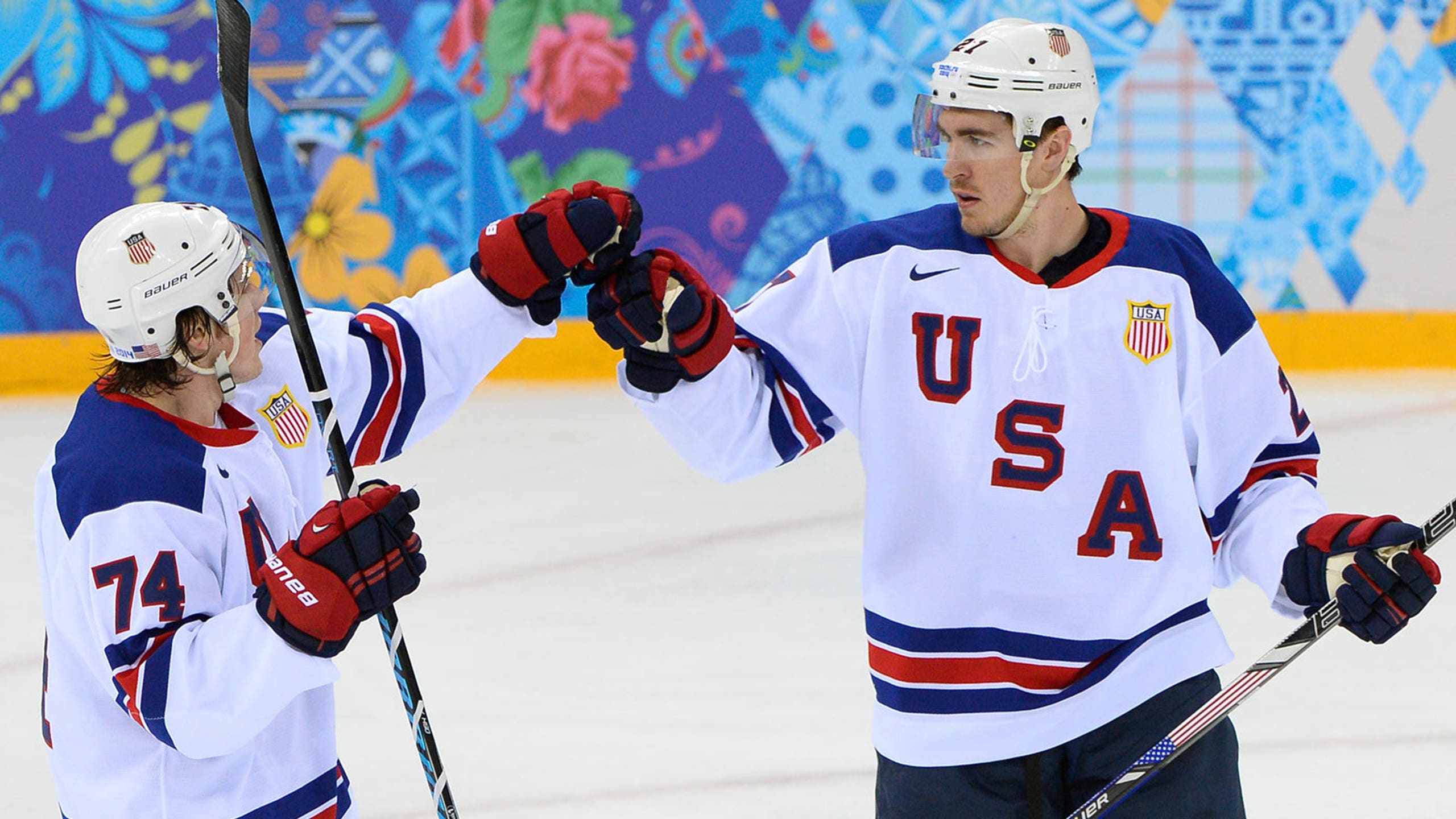 US-Canada puts men's hockey center stage with medal hopes on line
BY foxsports • February 21, 2014
SOCHI, Russia — Being a diehard hockey fan in America has a lot in common, I have to imagine, with being a missionary.
You believe so fervently in an idea that you find yourself incessantly preaching its virtues, trying to convert the non-believers and dying a little bit inside each time somebody says, "œI just do not get it."€
What you hope for is a game like Friday, Team USA against Canada, with a chance to play for a gold medal riding on who wins. This is a repeat of four years ago, only in 2010 in Vancouver they played for gold.
It was a big moment for hockey, American hockey in particular. And this feels bigger somehow.
Coming on the heels of Team USA's defeat of Russia in the preliminary round, of T.J. Oshie, of everything great about hockey wrapped into 60 minutes of regulation, five minutes of overtime and eight deliciously intense shootout rounds, this feels like a seminal moment for hockey in America.
"Hopefully, this game can jumpstart something in the US and inspire more people to play,"€ USA forward Max Pacioretty said. "€œVancouver was definitely a start in the right direction. I remember watching that I felt patriotic and more inspired. I wanted to get that chance to one day represent my country. And now I am here and I am hoping I can do that for other players around the US."
Every generation of fans has a game, or a moment, that forever cements their loyalty. For kids of the 1980s like myself, it was The Miracle on Ice —€" not because we remember watching but rather our parents did. Hockey became part of my dad's sports rituals after watching that game, and thus mine.
This group gets this added responsibility upon them in Sochi, better than any group of American players I remember in a long time. Talking to Chicago Blackhawks wunderkind Patrick Kane before the Games began he admitted he did not grasp the enormity of what was accomplished in Vancouver in real time. It was not until they returned from the Olympics their silver medals in hand to find a giddy hockey talking American populace that it hit him.
"They are watching. This is an opportunity."
And so they arrived in Sochi, some veterans of Vancouver like Kane and some newbies like Pacioretty, well aware of what a gold medal could do for the sport they play and love.
Yes, gold is needed, a victory against Canada feeling especially exciting.
After years or good stewardship but ultimately disappointing Olympics by the Chris Chelioses and Mike Modanos and Bill Guerins, this generation has a chance to really say we have arrived by beating The First Nation of Hockey. Especially if said W came on the heels of that amazingly entertaining victory against Russia.
Playing with Vladimir Putin in the building and in front of a wild atmosphere, this group of Americans caught America'€™s attention with guys like Ryan Kesler and Ryan McDonagh diving in front of Ovi shots, Jonathan Quick standing on his head and ultimately a little unknown kid (unless you happen to be from Washington state or a really big St. Louis Blues fan) stealing the show with his shootout heroics.
What followed is legendary, and exactly what all of us preaching the gospel of hockey needed.
Oshie, like all of this American team, has embraced this opportunity in unexpected ways, calling themselves The Boys Club. It is almost a self-reminder that this is their team now and they get to write their legacy, how they will be remembered and ultimately what impact they will have on this sport going forward.
And now comes the biggest test, Canada, a seminal moment for sure —€" for them and for everybody who loves the sport in the States.
---