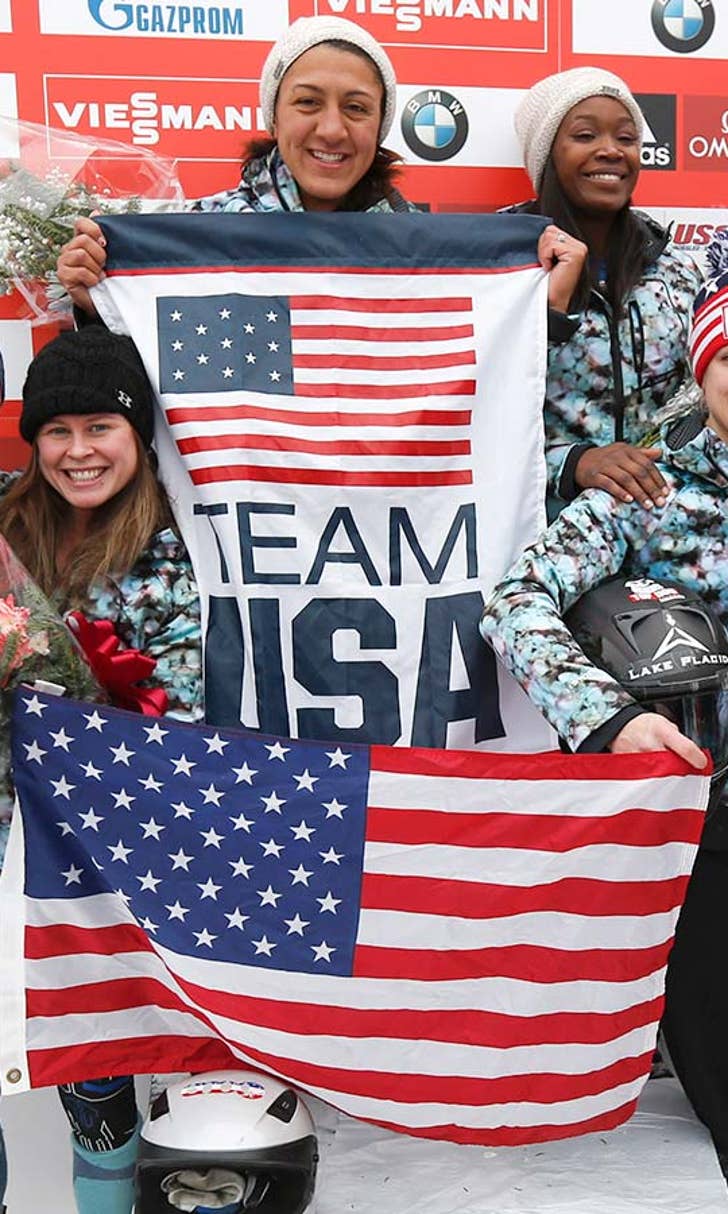 Sochi medalist Meyers Taylor leads US women's World Cup bobsled sweep
BY foxsports • December 13, 2014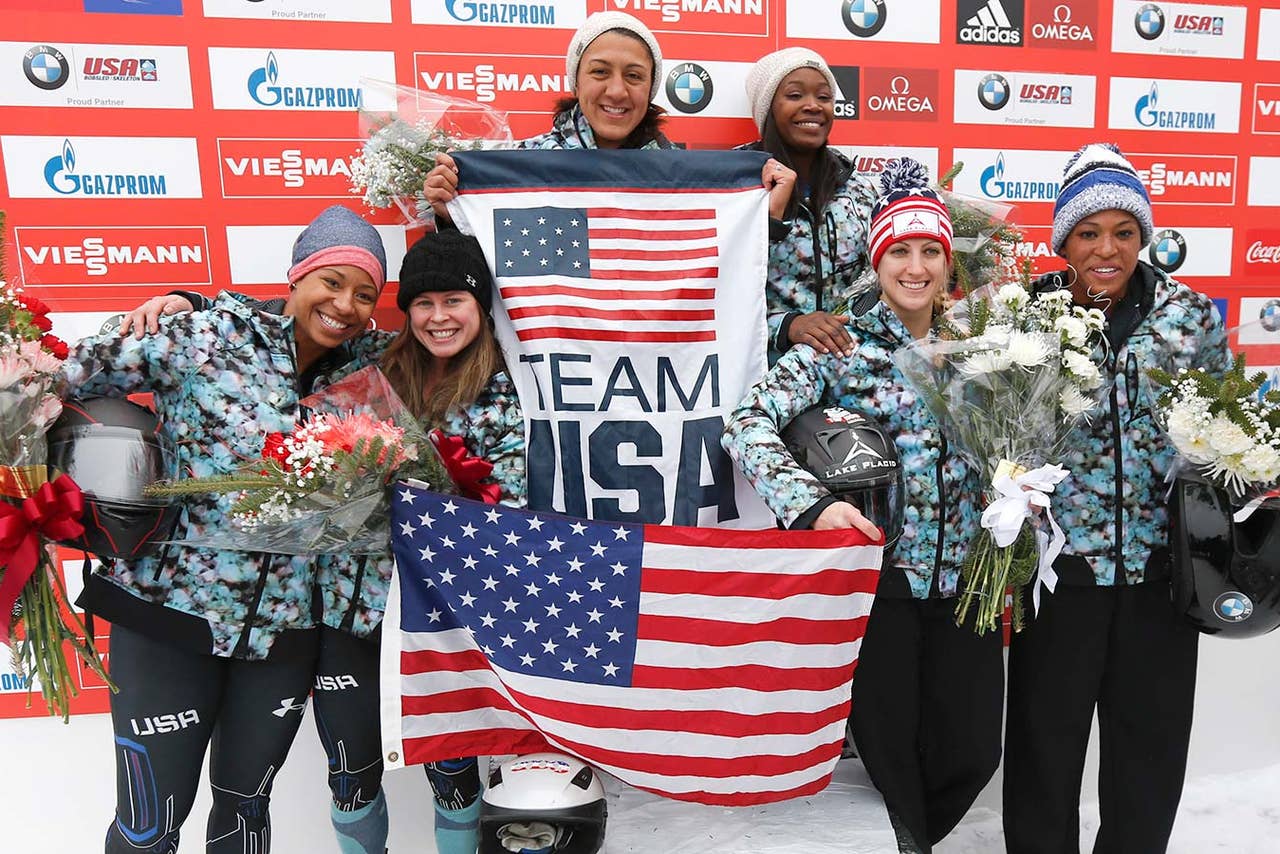 LAKE PLACID, N.Y. -- After winning two medals at the Sochi Olympics, internal expectations around the U.S. women's bobsled program as they enter a new four-year cycle are loftier than ever.
With good reason, apparently.
Elana Meyers Taylor and Cherrelle Garrett set both the track and start records in winning the opening women's World Cup bobsled race of the season Saturday, leading an American sweep of the medal spots. Meyers Taylor and Garrett finished two runs at Mount Van Hoevenberg in 1 minute, 52.68 seconds.
"It's great to be able to come out here and be able to put down a solid performance," Meyers Taylor said.
This was more than solid.
This was historic.
Meyers Taylor's winning margin over the USA-3 sled piloted by Jazmine Fenlator and pushed by Natalie Deratt was 1.12 seconds -- massive, especially when considering that the total margin of victory in eight World Cup women's races last winter was 2.02 seconds.
It was just the third time American sleds went 1-2-3 in a women's race, after also occurring in 2001 and then last season.
"It's a great confidence builder," USA Bobsled and Skeleton CEO Darrin Steele said. "You try to keep that momentum going from a successful Olympics. They're getting better and better and they're comfortable here. It's just a great way to start the season."
Meyers Taylor missed the overall World Cup title last season by one point, then was second in the Olympics by one-tenth of a second, losing both to Canada's Kaillie Humphries. But she was dominant Saturday, breaking Humphries' track record by 0.35 seconds in the first run, then topping the start record held by Jamie Gruebel Poser and Aja Evans of the U.S. by 0.01 seconds in the second heat.
"We've been sliding really fast all week," Meyers Taylor said. "It was a super-fast track. I knew we'd be fast. I just didn't know how fast."
Fenlator and Deratt were second in 1:53.80 and Gruebel Poser and Lauren Gibbs completed the U.S. sweep by finishing third in 1:54.04. All three U.S. push athletes were making their World Cup debuts, with last season's Olympians Lauryn Williams (competing a limited schedule), Evans (planning to return next season) and Lolo Jones (focusing on track) all not in Lake Placid for various reasons.
"They're doing a really great job," said Gruebel Poser, the bronze medalist at the Sochi Games. "They've all stepped up. They have really big shoes to fill, but this is a huge step in the right direction for our program."
Anje Schneiderheinze and Lisette Thoene were fourth for Germany. Humphries and Melissa Lotholz were fifth for Canada.
In four-man later Saturday, 0.04 seconds separated the top three sleds. The U.S., with eight of nine brakemen involved Saturday being rookies who were making their debuts on the top circuit, failed to medal in a four-man race at Lake Placid for the first time since 2006.
Germany's Maximilian Arndt and his team of Kevin Korona, Joshua Bluhm and Ben Heber rallied in the final turn to nip Russia's Alexander Kasjanov, Maxim Mokrousov, Ilvir Huzin and Aleksei Pushkarev by 0.01 seconds. Arndt's sled finished in 1:49.31, Kasajanov in 1:49.32 and the Latvian sled of Oskars Melbardis, Daumants Dreiskens, Arvis Vilkaste and Janis Strenga was third in 1:49.35.
For the U.S., Nick Cunningham and his team of Casey Wickline, James Reed and Samuel Michener was fifth for the top American finish. Steven Holcomb and push athletes Justin Olsen, Alex Harrison and Aaron Victorian were sixth, while Codie Bascue with Carlo Valdes, David Cremin and Adrian Adams were ninth.
"I don't like not winning or even finishing in the top three," Holcomb said. "It's a little frustrating. But you've got to keep in mind, I've got two guys who have never done this before."
The World Cup series resumes in Calgary, Alberta, next weekend.
---